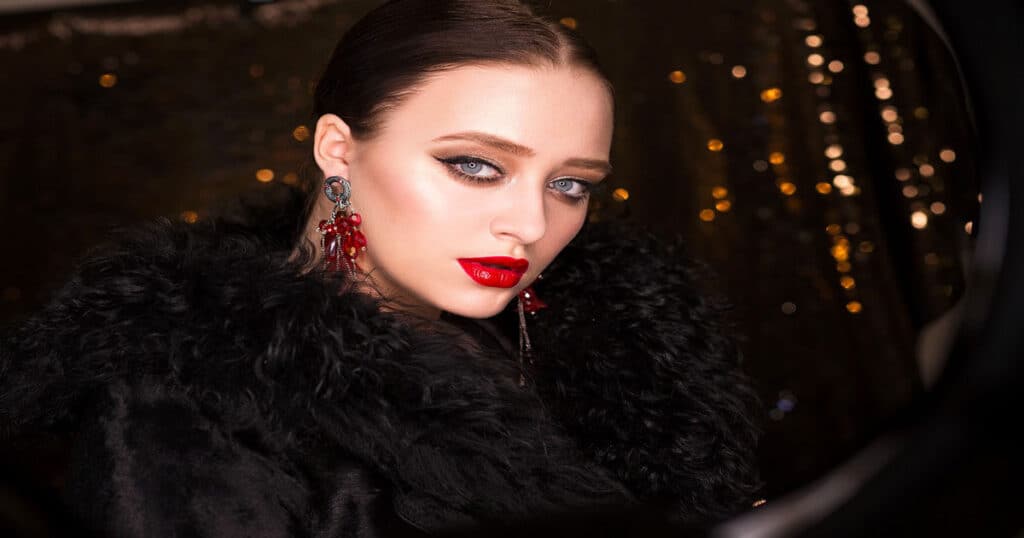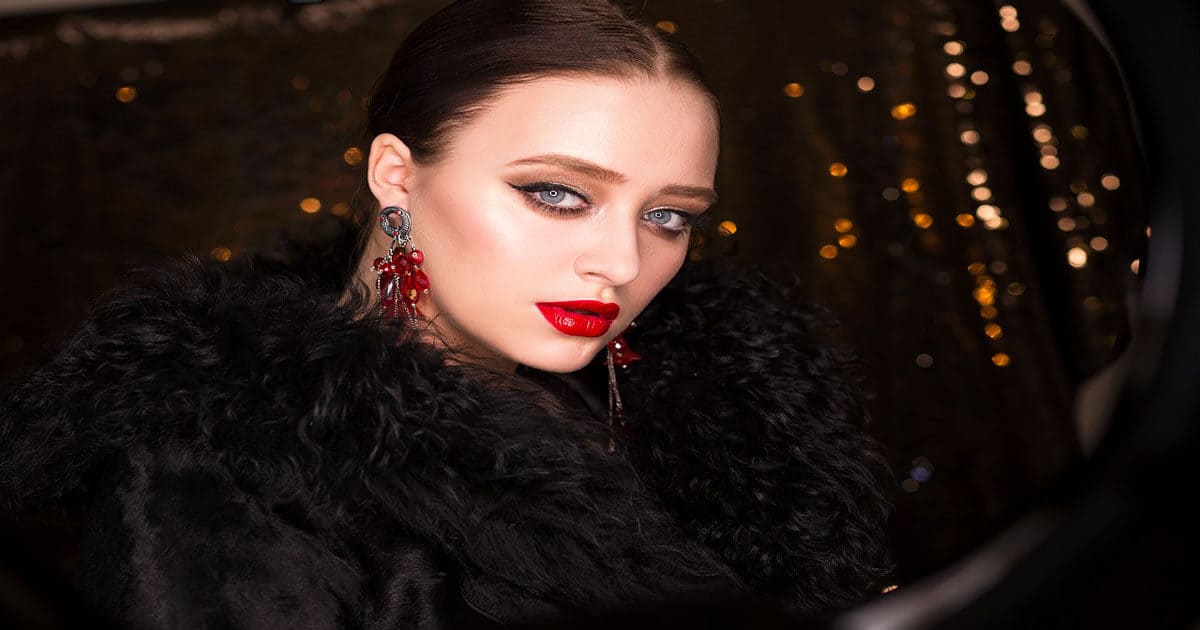 Let's ponder for a moment and think about the words, How to be a classy lady, and ask yourself what it really means to you before we go further to find out its real meaning in the dictionary.
All done?
While I was browsing through the Oxford Learners Dictionary, I looked up the word Classy and I looked up the word Lady. And these were my findings.
Classy can be defined as: — of high quality; expensive and/or fashionable. While
Lady can be defined as: — a woman who is polite and well-educated has excellent manners, and always behaves well.
In my own interpretation of the words put together, I would say that I would define a Classy Lady as being.
A woman of knowledge, pristine style, fashionable, but not necessarily adhering to the trends, exquisite taste, polite, kind, and not rude.
With all of that in mind, I'll give you all the tips and advice you need to be that classy lady too, and have you joining the league of chic and classy ladies.
But, before we start, I should mention the number one and most important rule of them all, when it comes to being that classy lady who likes to keep it classy and sassy.
You need to remember and always keep in mind the book of Mathew 7:12 KJV in the bible.
It reads: "Therefore all things whatsoever ye would that men should do to you, do ye even so to them: for this is the law and the prophets.''
It tells us that we must do to others as we wish others to do unto us. When we remember this, on your road to being that classy lady, you will always be gracious, classy, and sophisticated.
Let's get started.
A Classy Lady
When learning how to be a classy lady, It is important to know that A classy lady bears traits that show the chic and classy habits she possesses. Showing how to be a woman of class in everything she does. 
She is a classy lady who knows no boundaries when it comes to having a classy personality built on what the classy and elegant lady should be like.
Classy Lady Characteristics
The following below say it all.
Neat — A classy lady is always neat in nature. Cleanliness is very important to her. Her collars and sleeves are always clean, her hair well arranged, tidy shoes and stockings. You must never be seen with filthy clothes or stains.
Comfort —  A classy lady is always comfortable in whatever she wears. You will never see a classy lady pulling or tugging at her clothing because she feels uncomfortable.
Straight shoulders —  A classy lady always stands up straight with her shoulders back.
Friends  — A classy woman always makes friends with people that want the best for her.
Self Love — A classy woman will always compare herself to the person she was yesterday, and not to whom, someone else is today.
Pointing Fingers — A classy woman will always set her house in order and not look to criticize other people.
Truth — A classy Lady will always tell the truth. Or not lie. 
Gossip — A classy lady will not gossip about other people.
Handshake — A classy lady  will shake hands in a sincere and friendly way to let you know she is connecting with you. She will look you in the eyes and maintain eye contact until her hand parts way with you.
Moving — A classy lady will be friendly to her neighbors, join a club or group if she is new to an area, to get familiar with her new surroundings faster.
Great Listener— A classy lady is a great listener. She pays great attention to what the other person is saying when they are speaking.
Forgiveness — A classy lady forgives people who have offended her and remembers that we all have our shortcoming, since we are all human.
Keeps Secrets — A classy lady knows how to keep a friend's secret and will not tell another if she has been told not to tell.
Birthdays — A classy woman will always remember a friend's birthday since she knows it's a special day. 
Jealousy — A classy Lady is never jealous. 
Bad Words — A classy lady will never speak trashy words that resemble abuse.
Lover/Partner — A classy lady will never steal your partner.
Temper — A classy Lady minds her temper. She knows that lashing out in a dispute can lead to problems for her or the surrounding people. 
Assertive — A classy lady is assertive in everything she does, she never wants to be forced to do something she doesn't want to do.
Names — A classy Lady always remembers your name because she knows it makes people feel valued. 
Networking   A classy Lady knows that she should network and be patient with it, because it could lead to many doors of success opening for her. Attending events is important to her.
Travel — A classy lady will always learn the basic greetings of any country she intends to visit, as well as important country etiquette.
Own Company — A Classy Lady knows how to enjoy daily life in her own company without needing to spend it with other people. She is self-reliant and knows when it is time to reconnect with her own thoughts.
Compliments — A classy Lady knows how to give compliments, show appreciation as well as praises when it is due. She also knows how to receive them by saying, "'Thank You, How nice of you to say so.'
Fragrance – A classy always smells good.
How To Be A Classy Lady In A Relationship
According to a new study by Oracle, The global pandemic is said to have changed our personalities. 
The representative survey of 2,000 U.S. consumers found that the circumstances created by COVID-19 have made many people feel smarter, open to new experiences, and more conscientious, but also disconnected from their personal relationships.
Romance and Relationships Redefined
Social distancing and shelter-in-place measures have taken a significant toll on romantic relationships, as well as relationships with friends and family.
Among the 30 percent of respondents who identified as single, 72 percent say the pandemic altered their romantic outlook in at least one major way, with 61 percent having spent lockdowns alone.
More than a quarter of Americans (27 percent) changed their relationship status during the pandemic. The most common relationship change was a breakup or divorce (19 percent), while only nine percent got engaged or married. 

Among those who went through a breakup or divorce, only 21 percent were able to dissolve the relationship with an in-person conversation.

Midwesterners were the most likely to have an in-person conversation (35 percent), while the West Coasters were least likely (just 14 percent). Northeasterners were the most likely group to use Zoom for a break-up (19 percent) and Southwesterners were most likely to end a relationship by ghosting (21 percent).
One third of Gen Z respondents who had a break-up did so over text message (32 percent).
34 percent of Americans report their relationships with friends becoming less connected, compared to 15 percent who became closer with friends. In addition, more than half of Americans (52 percent) reported making no new friends over the past year.

More than 70 percent of Americans say their relationships with family changed, with 22 percent feeling less connected from their family. However, 30 percent believe the pandemic brought their family closer together.
Methodology
This sample of 2,000 adults (18 years or older) in the United States was surveyed between April 7, 2021 and April 9, 2021. The margin of error is 2.2%, and no post-stratification of results was applied. The sample was initially collected with even gender distribution and age distribution that mirrors US consumer demographics. Oracle conducted and analyzed this survey with a sample procured using the Pollfish survey delivery platform, which delivers online surveys globally through mobile apps and the mobile web along with the desktop.
Read the full article here – New Study: 86% of Americans Report a Change in Personality Due to the Pandemic.
The strains of the pandemic have had their effect on many relationships, so it is extra important for you to follow these tips on how to be a classy lady in a relationship.

Following the guide will lead you to find the love you want and if you already have the love, assist you in maintaining it for a better future away from the changes in personality, the pandemic has brought to some.
Tips To Follow To Be A Classy Lady In A Relationship
Be Yourself
Heal From Your Past
Learn To Know Who You Are
Choose Someone Who Makes You Laugh
Physical Imperfections Don't Matter
You Cannot Force People To Love You
Certain People Are Off Limits
You Can't Change People
Don't Stay With Someone Who Doesn't Care
Be Honest
Don't Play Games
Always Have The Same Or Similar Goals
You Cannot Force People To Love You
Always Give Space
Always Accept Faults
Be Honorable
Be Yourself —  Being yourself in a relationship new or old is the easiest way to knowing yourself as well as your partner. Imagine if you pretend to be someone else, it will not get you far, and it's too much effort creating a version  you are not.
Instead, work on your shortcomings and let your partner accept you for the real you, right from the get go. Why risk losing them for no fault of their own but yours, because they thought you were someone else, a classy woman would never do that. 

Heal From The Past — Never walk into a new relationship carrying the baggage of a previous Hurt.  A classy woman knows It's better to repair the damage before they embark upon a new love and partner.

If you go into a relationship scarred, you'll not be able to show the real you or focus on the relationship because your mind will be preoccupied with only you. And just imagine, if your new partner was the perfect match for you.

Learn To Know Who You Are — Before you can love another unconditionally, you have to first learn to love yourself and know who you are as a person.

You shouldn't date someone because you are needy, and don't like being alone, the other person must be of interest to you, and that way, you can see and accept the red flags if there are any.

The point is to know that you can be happy and secure on your own, so that you will never stay in a bad situation for fear of being left alone.

Too many people stay in bad and unhappy relationships because they're scared to be alone – In an article written by Inc.- Read Here –  It tells us why science believes you should leave an unhappy relationship, even if you're scared of being single.

Choose Someone Who Makes You Laugh – a classy woman chooses someone who will make her laugh. Choosing a partner for their looks, status or another personality may eventually lead to regret.

Personality traits can change just like status, and good looks may diminish. A sense of humor will last you long after everything else has gone. Laughter is worth its weight in gold, and a very personal thing because some people make us laugh more than others.
Physical Imperfections Don't Matter-  Anyone worth having, will love you for yourself and will not mind the physical imperfections, ( that's if they consider them imperfections). You should be in a relationship with someone who loves you rather than because he is tall and handsome.
Certain People Are Off Limits –  A Classy woman would not have an affair with her sister's boyfriend,  best friends partner, in law, or anyone who is married. She has enough integrity to know that certain people are off limits. Even if you have fallen in love with them, you keep quiet and keep it moving, even if it takes you years.
You Can't Change People – A classy woman knows you cannot ask a person to change, even she wanted to, she knows they wouldn't do it. They may modify their behavior, but their personality cannot be changed. 
Don't Stay With Someone Who Doesn't Care – A classy woman will accept that some people are great at being partners and some are not. You want a partner who makes you feel special because you are.
Be Honest – A classy woman will not lie. 
Don't Play Games –  A classy woman will not play games in a relationship. She knows what she wants and starts a relationship the way she wants it to continue,
You Cannot Force People To Love You-  A classy woman knows that you can't make someone love you. No matter how wonderful the object of your affection is, if they don't love you back, the relationship will never be good.
Always Give Space – A classy woman will always allow her partner space to be who they are. She will give them the ability to do what they want to do without getting jealous.
Always Accept Faults – A classy woman knows she is not perfect and will accept her flaws.  She is not proud, and will always say sorry If she needs to apologize.
Be Honorable – A classy woman always acts with integrity, Honesty, Compassion, Kindness and thoughtfulness.
Classy Lady Quotes
Looking for some classy woman quotes to keep you on your journey to being a classy, elegant woman? Well, I've brought together the best collection of quotes about being classy, from the selection you'll know how to be a woman of class everywhere you go and in all that you do.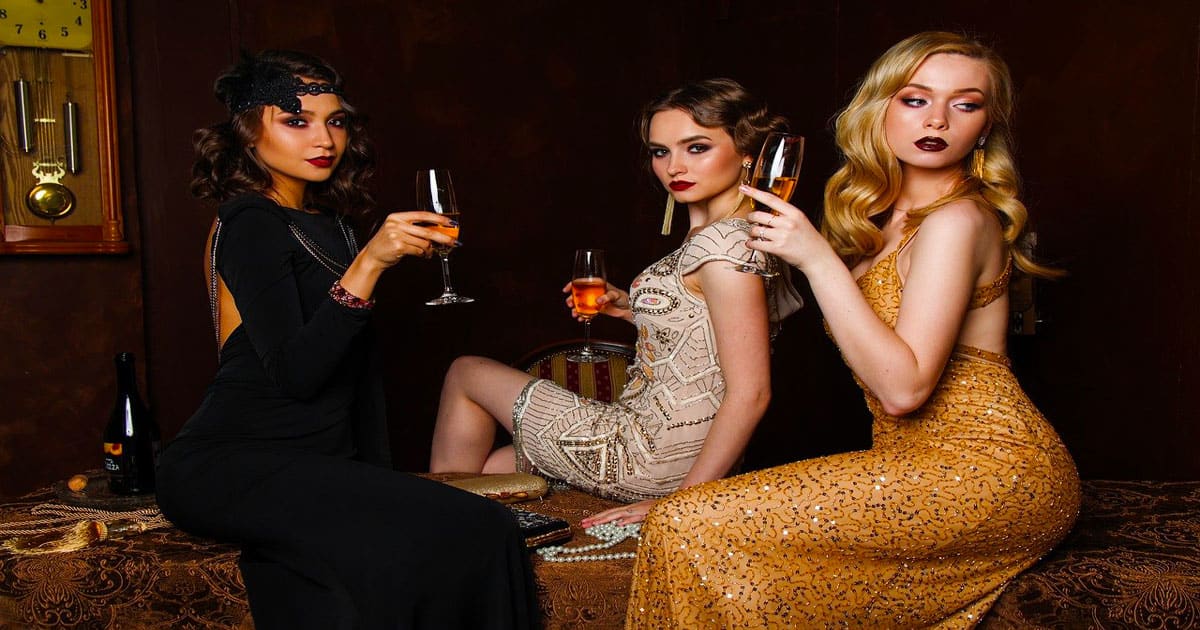 A girl should be two things: classy and fabulous.- Coco Chanel 
Be the kind of woman that makes other women want to be you.- Topaz  
If a man whistles at you, don't respond. You're a lady, not a dog.- Adele 
We can still be sexy and vibrant, fashionable, classy, and fly until the day we die! – Tina Knowles
I don't consider myself a goody-goody, but I like to be perceived as classy. – Kristen Johnston

I have become convinced that everything that is classy doesn't go away. – Adam West

I have always believed that if you need to take your clothes off to get your man, you've begun to lose the battle. If you pull it off right, you can do it in a very classy way… Being sexy is about suggestion; it's about the tease. It's not about being obvious and forcing yourself out in the open. That takes all the fun out of being a woman. – Bipasha Basu

My one thing is respect. I don't care about anything else. You should respect everyone around you – the people who work for you, peers. Be classy. – Uknown

I wanted a woman, at first, with a classy side but with a really wild, crazy side. I wanted that because I'm wild and crazy sometimes. But that was then. Now I need less wild and crazy, like, a little bit of that element, but more class. A woman that's responsible and that wants to take care of herself. – Raj J

I love fashion from the 1930s and '40s – shoulder pads, high waists, things with structure. That is classy for me. Andrea Riseborough from the Madonna movie 'W.E.' had an amazing wardrobe. – Eva Green

I like classy women: Virna Lisi, Catherine Deneuve. – Fabio Capello

The woman who follows the crowd will usually go no further than the crowd. The woman who walks alone is likely to find herself in places no one has ever been before. – Albert Einstein

Elegance is the only beauty that never fades. – Audrey Hepburn

I dress in a sophisticated and classy way – I always dress in a way I know my mother wouldn't be embarrassed to see. –Jessie Ware

You may be a princess or the richest woman in the world, but you cannot be more than a lady – Lady Randolph Churchill

Class is a mysterious essence that comes in many forms, depending on the woman. It largely comes from a woman's sense of herself – from confidence without brashness, from courtesy, from kindness, and often includes a distinct sense of style – though that style can be unique and unconventional.- Selene Kinder

Being classy isn't a choice. It's a lifestyle. – Unknown

We're very sensitive about what we do, or don't do. We're sassy and classy. – Nicole Scherzinger

Be classy. Anything but trashy. – Coco Chanel
How To Be A Classy Lady – Happy Birthday
Thinking of that special friend, girlfriend, family member or schoolmate and wondering what sweet birthday messages you could send to them to say Happy Birthday classy lady. I've put together some of the best classy birthday wishes that will definitely put a smile on her face.
Ladies have the spirit of seeing things through to the end. You are one of such; may your passion never die out. Have a fulfilling birthday. I love you.

Happy Birthday to the most fabulous lady in the history of fabulous ladies!

Just wanted to send you a quick Happy Birthday message, along with a reminder of how classy you are.

Happy Birthday, classy lady! You are truly aged to perfection.

You are so beautiful to me… and to every other person on the planet. Happy Birthday, and thanks for being my lady.

You are graceful, sweet, amazing and a classy woman I will forever look up to. Enjoy your birthday and may all your wishes come true.

Happy Birthday to a beautiful person and a wonderful friend! Hope your day is full of the same sort of joy you bring to everyone you know.

Hey beautiful girl, … hope you get everything you want for your birthday. You deserve it.

With a woman like you by the side of any man, hardship will always be audacious to face. You're my backing and my support. Happy Birthday. Thanks for your love.

Whenever I am complimented on being smart, I see you always in me. God has made you a precious jewel. Happy Birthday to you amazing lady like no other.

The sun is up; a beautiful lady just woke up who is now reading this simple birthday greeting. Wishing you the best birthday, classy!

May this birthday give you joy, peace, more love, and lots of presents my fair lady. You are special to me, and I am glad to be growing old with you!

Best Birthday, Classy Lady! You may now get up and claim your birthday hug!

No woman is as accomplished, caring, selfless, and warm-hearted as you. On this special day, I hope you feel half of what you send out to the world every day.

Enjoy the time of your life. Take adventures and continue to thrive. Best Birthday to the most thoughtful friend that I have!

Wonderful Bday to the only woman who understands me and all my extreme antics. Happy Birthday, my ever lovely classy friend!

Another momentous year is upon us, and I'm forever grateful to be by your side for this day and for many years to come.

As you enter another phase in life's journey, so shall your life's journey be blessed with a greater input of his divine blessings and grace.

May you have a cheery party and a very amusing celebration, the kind of birthday celebration that you have been yearning for a long time. Best Birthday Lady!

Have a happy birthday, my dear friend, you are a classy lady worth more than you think. I hope everything works out for you today and forever.

Have an awesome and record breaking birthday party, girl! Enjoy the party and save a slice of your cake for me! Happy Bday!

Hope this day gives you time to unwind and finally relax. It's about time we all remind you just how cherished and loved you are.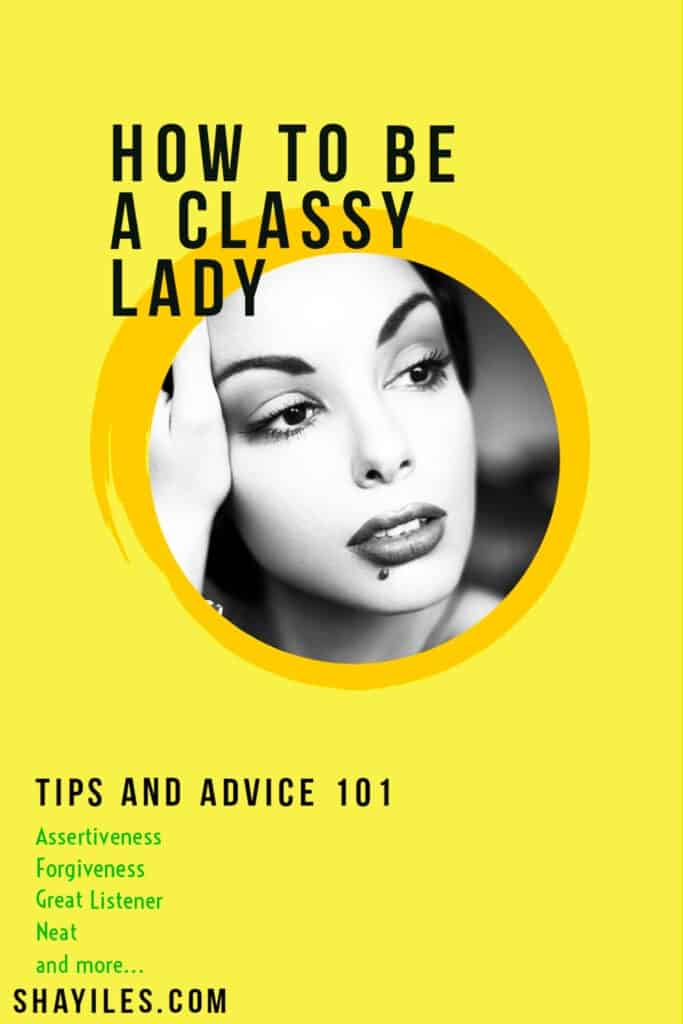 What Does A Classy Lady Drink?
Alcoholic
Wine – Which is a fruit drink made from fermented grapes. It is one of the world's most popular alcoholic drinks and a favorite amongst women, classy ladies too. It is also associated with health related benefits. – Stress reliever. The varieties are Red Wine, White Wine, Rose, Sparkling and Dessert.
Gin – The easiest way to drink this would be a gin and tonic. Which is known for its crisp and refreshing taste. And best served with plenty of ice. You would normally have it served to you in a long glass, with a lime or lemon sitting at the edge of the glass.
Vodka – A drink to be sipped to enjoy the wonderful taste. With so many flavored vodkas to choose from, you'll be sipping and smiling in no time from variety.
Non-Alcoholic
Water – A tasteless and odorless liquid best served chilled or at room temperature. It is also best to drink to stay healthy.
Fruit Juice – Made from the extraction or pressing of natural fruits, juices are nourishing, tasty and healthy.
Iced Tea – Iced tea is a form of cold tea. Usually served chilled or cool, for its soothing taste and hydration benefits.
How To Be A Classy Lady Conclusion
It's important to remember that it doesn't take much to be a chic and classy lady. Follow the tips and advice on how to be a classy lady, and you will be the sophisticated and elegant woman you've always wanted to be.
Thanks for reading! To share your thoughts or questions, drop a comment below.
You may also like to read
References