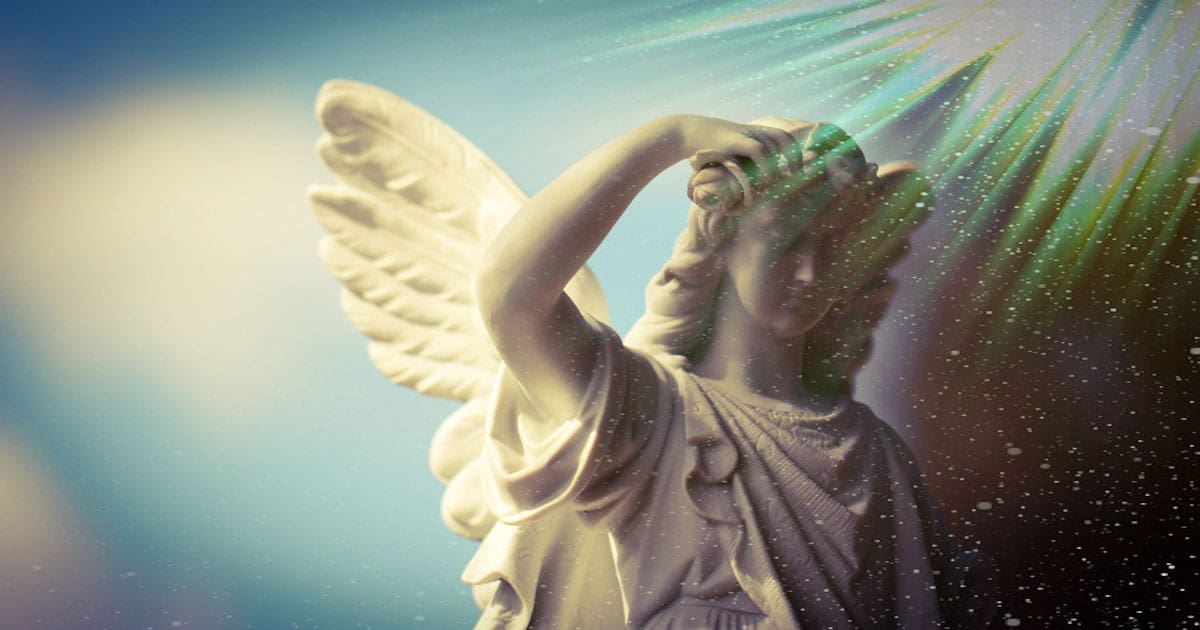 Below you will find a collection of Quotes About Angels and Bible Verses, that I personally love, to help you fulfill your day with Happiness.
What Are Angels
An angel is a spiritual creature created by God without a body for the service of Christendom and the church — Martin Luther
Bible Verses Quotes About Angels
Psalm 91:11 — KJV
For he shall give his angels charge over thee, to keep thee in all thy ways.
Luke 2:13-14 — KJV
And suddenly there was with the angel a multitude of the heavenly host praising God and saying
Glory to God in the highest, and on earth peace, good will toward men.
Hebrews 13:2 — KJV
 Be not forgetful to entertain strangers: for thereby some have entertained angels unawares.
Psalms 148:1-2 — KJV
Praise ye the Lord. Praise ye the Lord from the heavens: praise him in the heights.
Praise ye him, all his angels: praise ye him, all his hosts.
Mark 8:38 — KJV
Whosoever therefore shall be ashamed of me and of my words in this adulterous and sinful generation; of him also shall the Son of man be ashamed, when he cometh in the glory of his Father with the holy angels.
Luke 1:13 — KJV
But the angel said unto him, Fear not, Zacharias: for thy prayer is heard; and thy wife Elisabeth shall bear thee a son, and thou shalt call his name John.
Daniel 6:22 — KJV
My God hath sent his angel, and hath shut the lions' mouths, that they have not hurt me: forasmuch as before him innocency was found in me; and also before thee, O king, have I done no hurt.
Hebrew 1:14 — KJV
Are they not all ministering spirits, sent forth to minister for them who shall be heirs of salvation?
Colossians 1:16 — KJV
For by him were all things created, that are in heaven, and that are in earth, visible and invisible, whether they be thrones, or dominions, or principalities, or powers: all things were created by him, and for him.
Galatians 3:19 — KJV
Wherefore then serveth the law? It was added because of transgressions, till the seed should come to whom the promise was made; and it was ordained by angels in the hand of a mediator.
Mathew 4:11 — KJV
Then the devil leaveth him, and, behold, angels came and ministered unto him.
Job 1:6 — KJV
Now there was a day when the sons of God came to present themselves before the Lord, and Satan came also among them.
You may like to read some more posts on Self-Empowerment
1 Peter 1:12 — KJV
Unto whom it was revealed, that not unto themselves, but unto us they did minister the things, which are now reported unto you by them that have preached the gospel unto you with the Holy Ghost sent down from heaven; which things the angels desire to look into.
Psalm 34:7 — KJV
The angel of the Lord encampeth round about them that fear him, and delivereth them.
Revelation 5:11 — KJV
And I beheld, and I heard the voice of many angels round about the throne and the beasts and the elders: and the number of them was ten thousand times ten thousand, and thousands of thousands.
Psalm 103:20 — KJV
Bless the Lord, ye his angels, that excel in strength, that do his commandments, hearkening unto the voice of his word.
Revelation 5:8-11 — KJV
And when he had taken the book, the four beasts and four and twenty elders fell down before the Lamb, having every one of them harps, and golden vials full of odours, which are the prayers of saints.
 And they sung a new song, saying, Thou art worthy to take the book, and to open the seals thereof: for thou wast slain, and hast redeemed us to God by thy blood out of every kindred, and tongue, and people, and nation;
And hast made us unto our God kings and priests: and we shall reign on the earth.
 And I beheld, and I heard the voice of many angels round about the throne and the beasts and the elders: and the number of them was ten thousand times ten thousand, and thousands of thousands.
Revelation 5:12 — KJV
Saying with a loud voice, Worthy is the Lamb that was slain to receive power, and riches, and wisdom, and strength, and honour, and glory, and blessing.
Jude 1:6 — KJV
And the angels which kept not their first estate, but left their own habitation, he hath reserved in everlasting chains under darkness unto the judgment of the great day.
Mathew 18:10 — KJV
Take heed that ye despise not one of these little ones; for I say unto you, That in heaven their angels do always behold the face of my Father, which is in heaven.
2 Peter 2:4 — KJV
For if God spared not the angels that sinned, but cast them down to hell, and delivered them into chains of darkness, to be reserved unto judgment.
Matthew 25:41 — KJV
Then shall he say also unto them on the left hand, Depart from me, ye cursed, into everlasting fire, prepared for the devil and his angels.
Matthew 1:20 — KJV
But while he thought on these things, behold, the angel of the Lord appeared unto him in a dream, saying, Joseph, thou son of David, fear not to take unto thee Mary thy wife: for that which is conceived in her is of the Holy Ghost.
Revelation 22:8 — KJV
And I John saw these things, and heard them. And when I had heard and seen, I fell down to worship before the feet of the angel which shewed me these things.
Daniel 3:28 — KJV
Then Nebuchadnezzar spake, and said, Blessed be the God of Shadrach, Meshach, and Abednego, who hath sent his angel, and delivered his servants that trusted in him, and have changed the king's word, and yielded their bodies, that they might not serve nor worship any god, except their own God.
Genesis 48:16 — KJV
The Angel which redeemed me from all evil, bless the lads; and let my name be named on them, and the name of my fathers Abraham and Isaac; and let them grow into a multitude in the midst of the earth.
Genesis 21:17-20 — KJV
And God heard the voice of the lad; and the angel of God called to Hagar out of heaven, and said unto her, What aileth thee, Hagar? Fear not, for God hath heard the voice of the lad where he is.
Arise, lift up the lad, and hold him in thine hand; for I will make him a great nation.
 And God was with the lad; and he grew, and dwelt in the wilderness, and became an archer.
Quotes About Angels
The magnitude of life is overwhelming. Angels are here to help us take it peace by peace — Terri Guillemets
Angels shine light into all areas of life. Helping you to see the light within all — Melanie Beckler
The day I got my first letter from a fan, I felt like I'd been touched by an angel. — Selena Gomez
You don't have to be an angel, just be someone who can give — Patti LaBelle
The guardian angels of life sometimes fly so high as to be beyond our sight, but they are always looking down upon us. — Jean Paul Richter
When angels visit us, we do not hear the rustle of wings, nor feel the feathery touch of the breast of a dove; but we know their presence by the love they create in our hearts. — Mary Baker Eddy
Angels worship God with purity and love; men, with fear and trembling. James Ellis.
Silently one by one, in the infinite meadows of Heaven, blossomed the lovely stars, the forget-me-nots of the Angels — H.W. Longfellow
Angels are like diamonds. They can't be made, you have to find them. Each one is unique. — Jaclyn Smith
The angels did not merely sin and lose heaven, but they passed beyond all other beings in sin and made themselves fit denizens for hell. — Charles Haddon Spurgeon
An angel can illumine the thought and mind of man by strengthening the power of vision and by bringing within his reach some truth which the angel himself contemplates. — St. Thomas Aquinas
The world is like an enormous set of scales. When evil begins to outweigh good, angels cram themselves in on the lighter side. You can't see them, but there they are, restoring the balance — Ivan Klima
Angels are all around us, all the time, in the very air we breathe — Eileen Elias Freema
Angels descending, bring from above, echoes of mercy, whispers of love. — Fanny J. Crosby
When I was a child, I thought I saw an angel. It had wings and kinda looked like my sister. I opened the door, so some light could come into the room, and it sort of faded away. My mother said it was probably my Guardian Angel. — Denzel Washington
You can do something to change your life. Ask your Angels to help. —  Karen Borga
Every visible thing in this world is put in the charge of an Angel. — Saint Augustine
Friendship is the sort of love one can imagine between angels. — C.S. Lewis
I feel safe in white because deep down inside, I'm an angel. — Sean Combs
Everything I am or ever hope to be, I owe to my angel mother. — Abraham Lincoln
You may like to read some more posts on Lifestyle
God took an angel.
God's angels will always worship him.
Surrender your prayers to the angels
Ask for Angel Assistance to Manifest Peace in Your Life
Angels, I come to you sharing my dreams and desires. You, who are with God and have the power to create miracles, please help me to recognize the divinity within myself.
I never wanted a Guardian Angel. I didn't ask for one. One was assigned to me. Mercedes McCambridge
Respect is more than politeness. Respect reminds us of the tender, loving reverence of a child, of a disciple, or of an angel — Lawrence G. Lovasik
Angels are spirits, flames of fire; they are higher than man, they have wider connections. — Matthew Simpson
The angels are so enamored of the language that is spoken in heaven, that they will not distort their lips with the hissing and unmusical dialects of men, but speak their own, whether there be any who understand it or not. — Ralph Waldo Emerson
How wonderful it must be to speak the language of the angels, with no words for hate and a million words for love! — Eileen Elias Freeman
Angels have so much power that if I were to tell you everything I have seen, it would exceed belief. — Emanuel Swedenborg
No, I never saw an angel, but it is irrelevant whether I saw one or not. I feel their presence around me. ― Paulo Coelho
To find your angel, start trusting your inner voice and intuition. ― Melanie Beckler
Flowers have spoken to me more than I can tell in written words. They are the hieroglyphics of angels, loved by all men for the beauty of the character, though few can decipher even fragments of their meaning. ― Lydia M. Child
Angels represent God's personal care for each one of us. — Andrew Greeley
He who does not see the angels and devils in the beauty and malice of life will be far removed from knowledge, and his spirit will be empty of affection — Kahlil Gibran
Sometimes we are like an angel with one wing, and we necessarily need the other wing of a similar angel to keep flying — M. K. Soni
I believe friends are quiet angels who lift us to our feet when our wings have trouble remembering how to fly — Lorraine Kay
There's not much practical Christianity in the man who lives on better terms with angels and seraphs, than with his children, servants, and neighbors. — Henry Ward Beecher
Angels, like all other intelligent creatures, were designed to render worship to God, not to receive worship themselves. In fact, in every case in scripture, whenever angels are offered any form of worship, they always rebuke the worshiper and redirect all worship to God alone. — John MacArthur
Whether or not each believer has a single angel assigned to him for his defense, I dare not positively affirm. — John Calvin
Thanks for reading quotes about angels ! Pls Spread the love. To share your thoughts or questions, drop a comment below.
You may also like to read and share the posts below