Hey there! Some links on this page are affiliate links which means that, if you choose to make a purchase, I may earn a small commission.This does not influence my evaluations. My opinion is my own.
Fashion changes, but style endures — Coco Chanel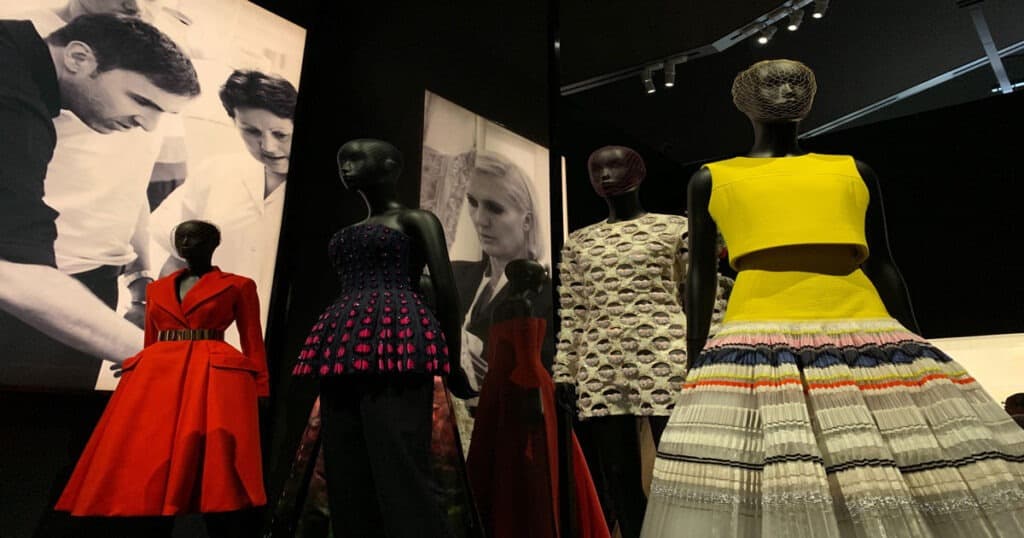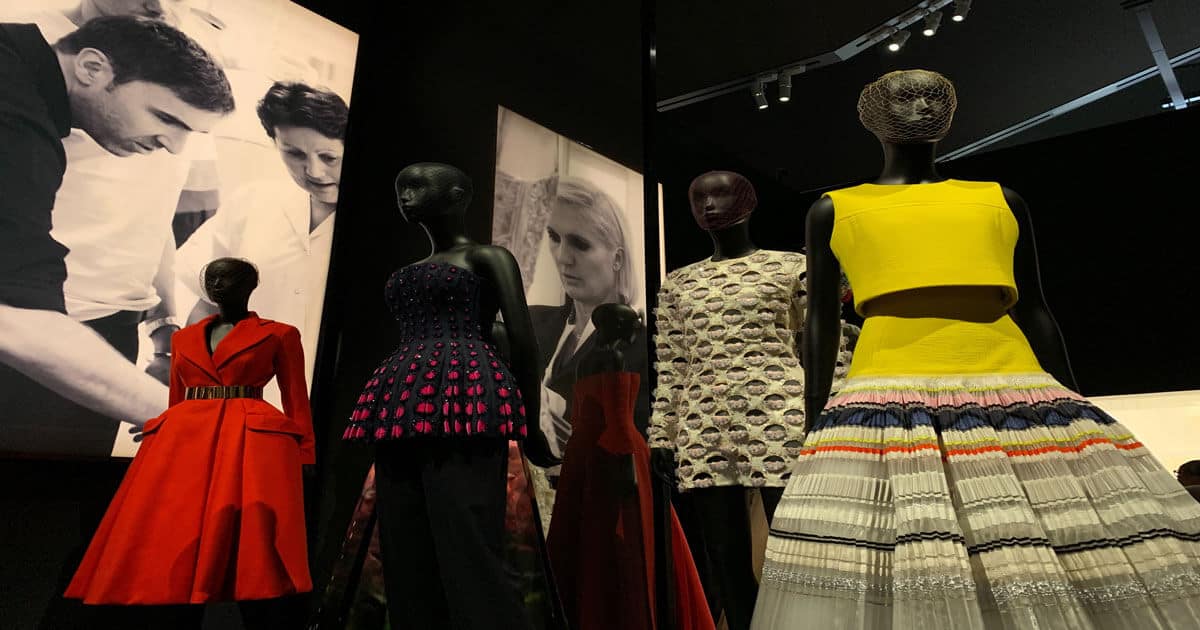 There are different fashion styles all around us these days. And girls everywhere are stuck on what to call their personal style. I
In today's post, I'll help you name and explain 15 different styles.
I want you to understand the features of each style, and be able to identify them, when looking at magazines, walking around and out shopping, style by style.
Study the different fashion styles , so that when you see the look, everywhere around you.
You'll know., what will bring your own signature and individual style together.
Fashion Styles For Ladies
Street style
Bohemian
Preppy Style
Artsy Style
Chic Style
Vintage Style
Hip Hop Style
Skater Style
Korean Style
Sporty Style
Sexy Style
Grunge Style
Ankara Style
Fashionista Style
Feminine Style
Modest Style
Types Of Fashion Style 2021/2022
Street Style
What Is Street Style?
Street Style fashion is, as the name states, taken from the streets.

Its Origin is from British fashion culture and was recognized in the 1950s

It's when you take mainstream fashion influences and combine them with your own Individual fashion style.

Take a look at the popular magazines, and on the streets, you'll see people walking around with what they define as their personal style.
Bohemian
What Is Bohemian Fashion Style
When you see a Bohemian dressed woman or boho chic as some call her. Your thoughts may go to the hippie style of the 60s and 70s.
Bohemian style is a carefree dress sense. People who love a Bohemian fashion style, have a casual look to them.

They love wearing flowing fabrics in their outfits, gypsy tops, maxi skirts. maxi dresses.
Leather or faux shoes, jackets, and slouchy cardigans or sweaters.
They love fedoras or wide-brim hats, and they love a Free-flowing hair feeling. They love to wear headbands or headwraps as part of their personal style.
Their color palette is neutral colors for clothes and shoes.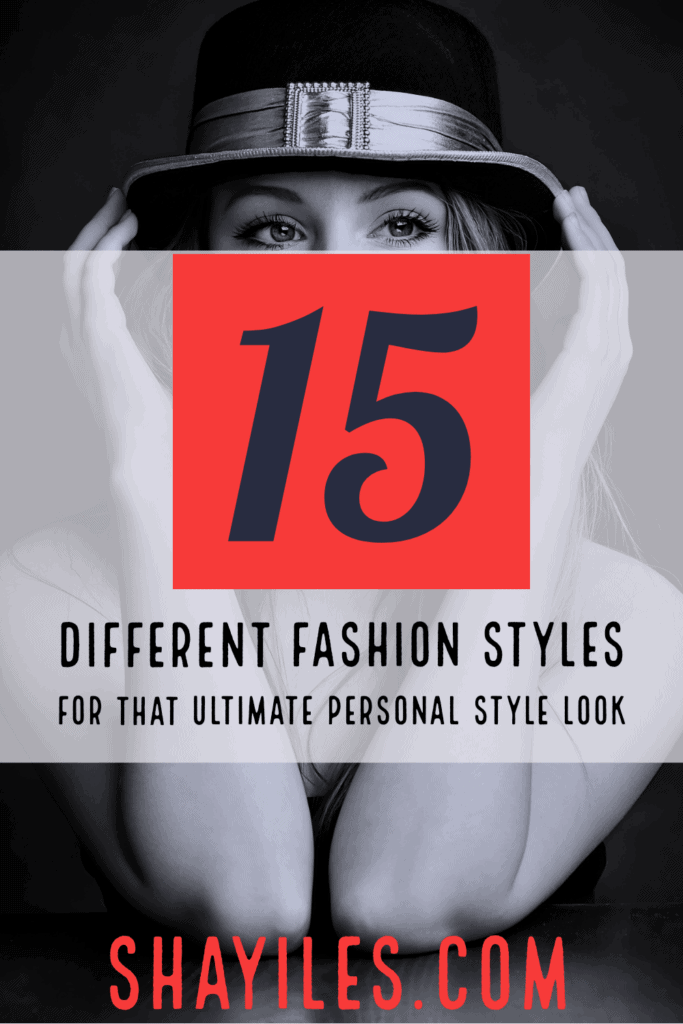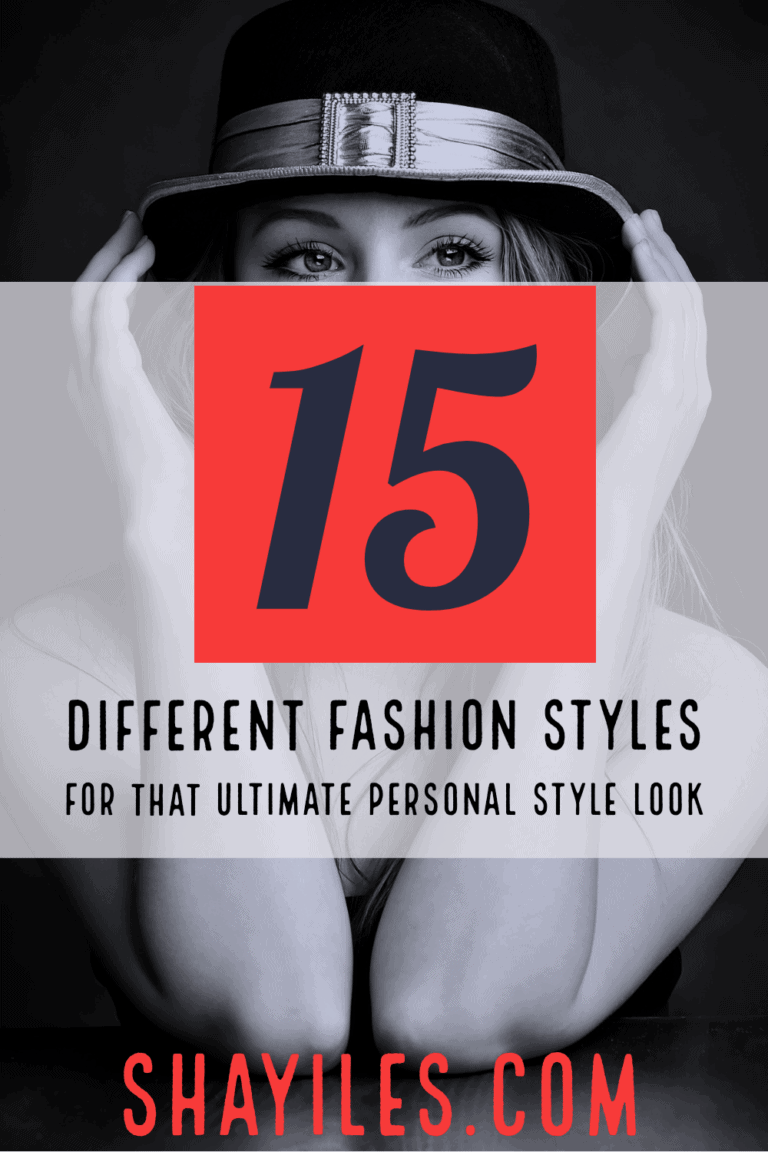 Preppy Style
What Is A Preppy Style
The preppy style came about In the 1920s. Private boarding schools in the USA incorporated the British uniform style of dress code, and it continued as a fashion style for them after graduating from secondary and university education.

Picture the Hamptons to get a feel of what the preppy fashion style actually is here.

Polo shirts, oxford shirts, blouses, bermuda shorts, knitted sweaters. A-line skirts, blazers, berets, sunglasses, khaki fabric, Polo sweaters are all the must-haves of a preppy look.

The wardrobe is filled with bold prints, like plaid, madras, or argyle.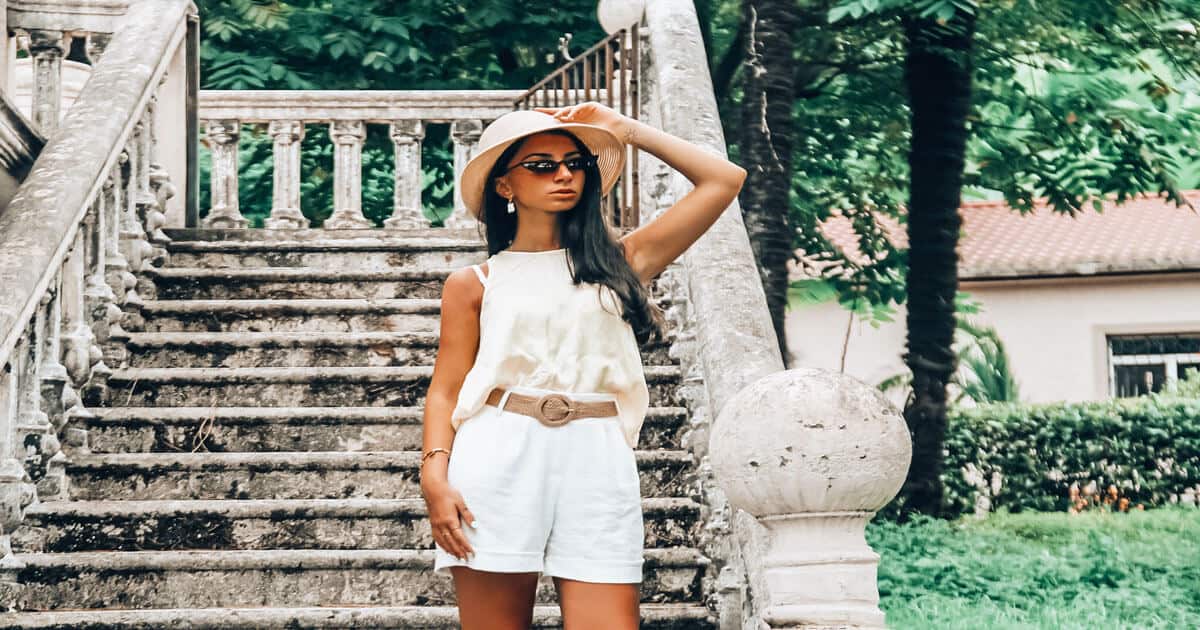 Artsy Fashion Style
What is Artsy Fashion Style
This style requires a lot of imagination and creativity, to pull it off.

You need to think of this fashion style as making a statement. And your statement will come in ways of bright colors, bold and exaggerated prints, unusual silhouettes, and shapes that are different.

Think of being dramatic in how you want to express yourself.

Your jewelry speaks drama, creativity, and your hair too.

Everything you do with this style speaks about your personality loud and clear.

You stay away from traditional pieces, everyone else wears.
Chic Style
What Is Chic Fashion Style
The chic fashion style is one of elegance and sophistication.

The style is sexy but sophisticated. They show skin, but nothing that is distasteful to the eye.
Their style always looks put together and chic.

The wardrobe will consist of sticking to the basics. Tailored clothing and feminine looking blouses that look elegant, the ideal little black dress, a lovely trench coat, a black blazer, tweed blazer, skinny jeans and crispy tailored white shirts,

The chic fashion style loves to tuck clothing in, to show structure. The pieces bought show the figure the classy way.

The color palettes are white and black, and premium looking denim. They also love color, too, especially when accessorizing with bags and scarves.

They love signature pieces in jewelry, that show their personality.

Vintage Fashion Style
What is Vintage Fashion Style
The word vintage style means something from the past of high quality. It can also be referred to as retro style.

Retro style, also meaning old styles, is when a style returns to popularity for a short time, also known as a fad.

When you have a fashion style that is vintage, you wear clothing from a different era that you have purchased in its original state.
It could be from the 1920s to the 1980s.

You would usually find many of the era styles in thrift stores, car boot sales, or charity events.

Look around you today, and you'll see a lot of those eras back in high street fashion today.
Hip Hop Style
What Is Hip Hop Style
Hip-hop style fashion is a youth culture that originated with a rebel mindset, in the 70s and 80s.

The culture started for kids when mainstream fashion clothing designed clothing, with a fitted look.

History says that the hip-hop style originated from prisoners. The uniform they were given were too big, so they had to wear them like that.

As a rebellious act, hip-hop kids started buying clothing in bigger sizes and fashion brands started noticing this and started producing oversize clothing.

This is where the hip-hop style became a form of street style.

Dressing in the hip-hop style of fashion. You will need to wear baggy outfits.
They wear branded sneakers, bucket hats, big chunky chains, branded one-piece tracksuits, baseball caps, hoodies, timberland boots, puffer jackets, dungarees, baggy t-shirts, and dark sunglasses. Take a look at this example.

In Japan and China, hip-hop clothing is very popular amongst the youths as a personal style.
Skater Fashion
What Is A Skater Dress Style
Once upon a time, there was no real style for a skateboarder. 
If you want to dress like a skater today. These ideas will match the fashion style of a skater.
Shoes should be in the style of Vans or Converse
Shorts
Crop Tops and Jeans
Hoodie
Baseball Cap
A Backpack 
Skateboard
T-shirt
The style has transcended from skateboard parks to a type of street style.
Korean Fashion
What Is Korean Fashion Style
The Korean fashion style is a mix of hip-hop culture and rock. 
They dress with an aesthetic style in mind. Their style is unique and inviting.
They dress in high quality outfits and always look put together.
Confidence is a big part of their fashion style. When they wear clothes, it is always with an awareness that they look good. 
They love to match clothing. If they wear a yellow skirt and a pink shirt, the shoes, and bag have to show a reflection of that too. 
They love to change hair color frequently. Pastel color for hairstyles is also a favorite of theirs.
Their color palette is mainly white, neutral tones, and pastel colors.
They take their fashion influences from K-pop culture.
Sporty Style
What is Sporty Fashion Style
With a sporty fashion style also described as athleisure. They love to wear clothing that athletes would usually wear.

They find tracksuits, leggings, shorts, hoodies, long-sleeved t-shirts, tank tops, denim jackets, baseball caps, puffer jackets, cargo pants, and wear them on a daily basis.

When they wear jeans, they opt for a tank top and an open shirt look. And love racerback tops and sports bras.

They prefer sneakers to any other form of footwear.
Brands like Reebok, Adidas, Nike, Fila, and Puma, are favorites of their sneaker collection

Their color palette will always have white, gray, pink, yellow, blue, and black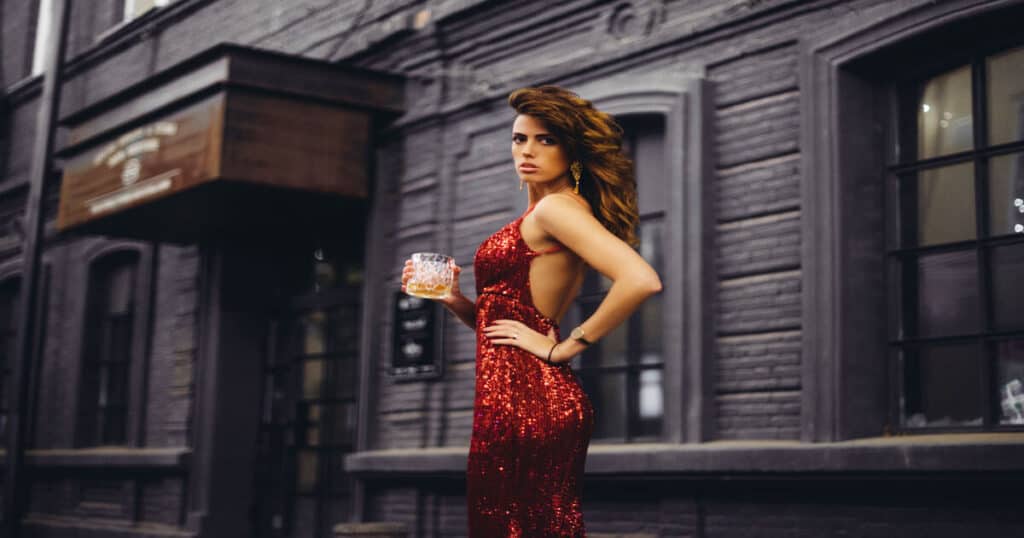 Sexy Fashion Style
What Is Sexy Style
A sexy fashion style is when you show off your figure in outfits that are sexy to you.
It's the way an outfit makes you feel about your body that you love.
Your style is to show your curves and best features. And your wardrobe will have sexy pieces that accentuate your legs, a little cleavage, arms, or bottom.
You love outfits that don't force you to hold in your stomach or walk in a certain way.

Your outfits speak of your confidence, sophistication, and boldness.
You love dresses that are cut well and flatter. Fabrics that are soft to the touch and special. Spaghetti straps that show off your arms and slip-style dresses.
Your color palette depends on your skin tone, but you love ivory.
A sexy fashion style is one that you feel empowered by who you are as a person
Grunge Fashion
What is Grunge Fashion Style
This fashion style originated from Grunge music. Punk rock and heavy metal influences.

In the mid-80s, when the grunge fashion trend began in Seattle. It was identified as a rebel style of dressing.

The idea behind the grunge look is for society to let others live as they like.

The look features oversized and layered clothing. Leather jackets, ripped denim, tees with slogans, chunky combat boots, plaid, and baggy trousers.

The color palette is dull. Black is a very prominent color in this fashion style.

Simple to execute and not so expensive to maintain.
Ankara Fashion Style
What Is Ankara Fashion?
This fashion style originates from the Ankara wax print fabric.

African fashion designers pushed the fabric to mainstream fashion, by using the fabric in their designs and creativity. In return, they were able to gain recognition and birthed Ankara fashion style to the world.
The Ankara fabric is used as a fashion style statement all over the globe because of the vibrant colors, elegance, and versatility of the print.

Fashion designers and tailors are designing, creative pieces with the fabric, and they can be seen on the streets as well as runway fashion shows.

Ankara fabric that started as a symbol of African Culture is now a game-changer in the fashion world.

You can see in the designs of outfits, how creative they have gone. They are always so chic, and sophisticated.
Fashionista Style
What Is A Fashionista?
With the fashionista fashion style, they love to dress up and wear all the latest trends in town, but they are not slaved by fashion.

They are a good example of fake it till you make it. They know how to put pieces together that make them look like a million dollars, even if they don't have the finances to buy the real deal.

Not only that, they save for what they love and purchase a lot of their outfits during the sales.

Their wardrobe has stiletto heels in different designs.

They love to read fashion magazines to stay on top of the fashion world.

Their color palette is black and the color of the moment.
Feminine Fashion Style
What Is Feminine Style
The feminine fashion style is girly in nature. 
Their ideal look is that of adorable, cute, and pretty all together.
The love for fairy tale outfits takes over their wardrobe. They love frills, ruffles, and short cute dresses.
They love pretty accessories. headbands with flowers, ponytail hairstyles, and girly shoes.
Their color palette is baby pink, yellow, sky blue, green, and white. They have a general love for pastel colors.
Modest Fashion
What Is Modest Fashion Style?
Modest fashion, known to some as modest dressing, is a fashion style previously geared towards women who want to flaunt less skin.

It originated through spiritual and religious reasons, but these days many women are wearing modest clothes because of the way it makes them feel comfortable.

Fashion brands are now expanding their collections to meet this fashion style, and you can see nicer, exciting outfits to work with if you love fashion.

The closet of a modest dresser will have modest outfits that cover her skin.

You will find their essential wardrobes consisting of, patterned tops, maxi dresses, maxi skirts, midi skirts, tunics, knee-length skirts, tailored jackets, jeans, palazzo pants & layering tops

Accessories are a big factor in their closet and must-have items are sunglasses, bags, scarves, belts, shoes, and jewelry.
Conclusion
From the list of different fashion styles, which one do you think will match your personal style? Study them all and start to purchase pieces from that style. See how comfortable you feel with it and if you like it, keep on buying items and filling your wardrobe with this signature look and make it your own by showing your confidence.
You gotta have style. It helps you get down the stairs. It helps you get up in the morning. It's a way of life. Without it, you're nobody. I'm not talking about lots of clothes — Diana Vreeland
Thank you for reading, leave a comment below and let me know what style you love.
You may also like: