Hey there! Some links on this page are affiliate links which means that, if you choose to make a purchase, I may earn a small commission.This does not influence my evaluations. My opinion is my own.
If we have to think about one style of dress that many women have in their closets, many would shout out the word, wrap dress, simultaneously. 
What is a wrap dress? Wrap dresses are what I would call, a must-have item for every woman.
They are so versatile and extremely flattering to every body shape. 
Even if you do not have a natural hourglass figure, the style of the wrap creates a perfect silhouette for many people.
Many will be familiar with the term wrap dress, but there are some people, who do not know what this fabulous dress is and for those that do not know, let's get stuck in on everything you need to know about the wrap dress. 
What Is A Wrap Dress
A wrap dress is a style of dress that usually opens like a coat but with dress fabric and has a tie attached to the dress that you pull through a tiny invisible peep hole  around your waist to make the dress as snug as your size allows the tie to stretch and tying into a bow.
The way the dress is pulled in at the waist as snugly as you prefer, allows for a shape to form on your hips and rear, creating a perfect shape that is free and flattering.
It will then take the shape of a v neckline and your body shape.
What Does A 'Wrap' Dress Look Like?
A typical wrap style has two parts: a rectangular piece of fabric folded or wrapped around the body, and a center front opening which fastens with ties, buttons, or snaps.
How Did The Wrap Dress Originate?
The origins of this style are unclear. One theory is that it came from ancient Greece where round dresses were wrapped over an undergarment to give them weight so they could drape properly.
What Are Some Variations Of The Wrap Dress?
Some designers have released dresses that do not fully meet these specifications, often to create new styles. For example, a halter neckline may replace the front opening. However, even with variations on the design, most still fit into this style of dress.
Who Typically Wears A 'Wrap' Dress?
Mostly women. Wearing a wrap dress will fit into one of two categories: those with model-like figures and those who want to look like they do.
Also, some women may choose to wear this type of dress because it is easy to put on and comfortable.
Who Might Not Want To Wear A 'Wrap' Dress?
Those who do not fit into either of the two categories mentioned above are less likely to choose a wrap dress.
Women with unique figures may find the wrap style doesn't flatter their figure well, while others might find it too complicated or confusing to put on.
How Practical Is A 'Wrap' Dress?
A key element of this type of dress is that it is easy to take on and off. Also, because of its simple shape, a wrap dress can be worn in many different situations.
For example, a silk wrap dress might feel appropriate for an upscale outing while a cotton version would be ideal for going to the beach.
How Is A' Wrap' Style Dress Typically Worn
A wrap dress is meant to be worn without any particular underneath garment. The dress itself provides bulk and structure to the shape of the body.
Can This Style Of Dress Be Accessorized?
Yes, depending on the occasion, it can look great with pumps or sandals. Also, a belt may add extra detail around the waistline which complements many body shapes.
For example, an obi-style belt will help accentuate curves.
Also, larger earrings may look stylish.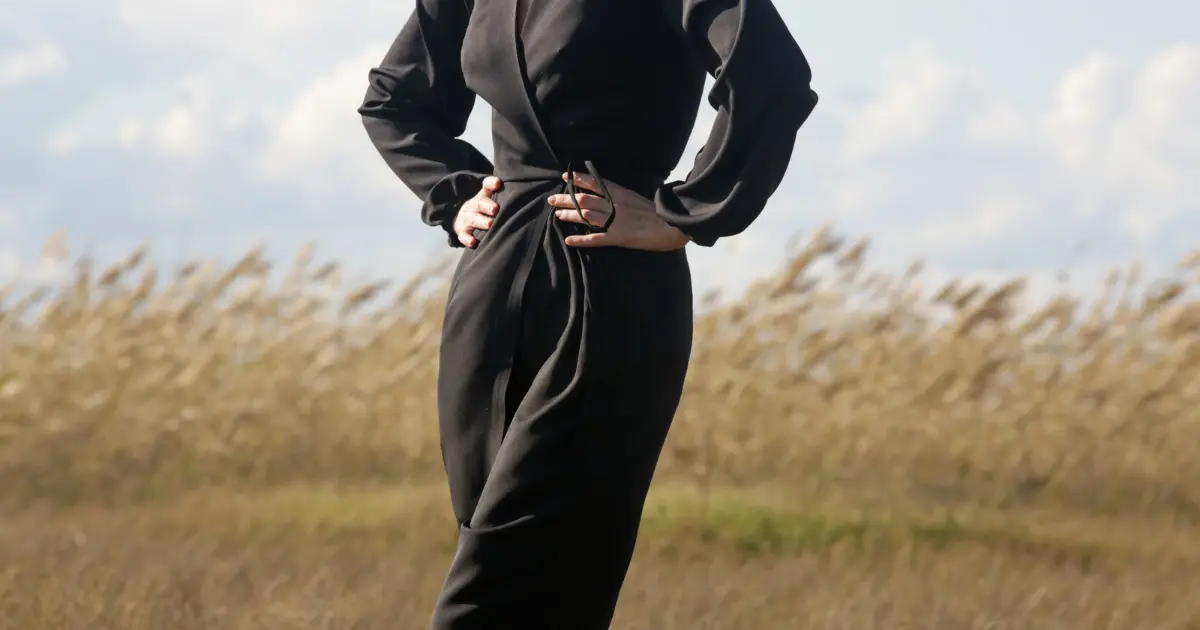 What Are The Benefits Of Wearing This Style Of Dress?
Typically, a wrap dress is flattering because it skims over figure flaws. The fabric drapes well on most body types and accentuates curves.
Also, because it typically does not have any sleeves or long length, women can stay cool in warmer weather.
What Are The Benefits Of Wearing This Style Of Dress?
Typically, a wrap dress is flattering because it skims over figure flaws. The fabric drapes well on most body types and accentuates curves. Also, it typically looks classy. And short sleeve options are priceless in warmer weather.
What Are The Negative Aspects Of Wearing This Style Of Dress?
One downside to the wrap dress is that it can be difficult for those not used to putting on dresses.
Because the opening and closing process varies depending on individual dresses, users may need help wrapping or tying their dress. Also, because there is nothing underneath to provide support, women with larger busts may need to wear a bra.
How Can You Maximize The Benefits Of Wearing This Style Dress?
If someone is having trouble with the wrap dress, it might be useful to practice in front of a mirror with different types of fabric.
Most styles have straps or openings which can be tied so experimenting until it fits comfortably will help ensure the correct fit.
What Type Of Shoes Can You Wear With A wrap Dress For Special Occasions?
For a dressier occasion, wearing high heels with this type of dress gives the body a more feminine shape.
Other shoes that can be worn are pumps or wedges.
What Are The Benefits Of Wearing High Heels With This Style Dress?
High heels tend to make the legs look longer and accentuate feminine attributes.
The combination can give an hourglass figure which is attractive to everyone.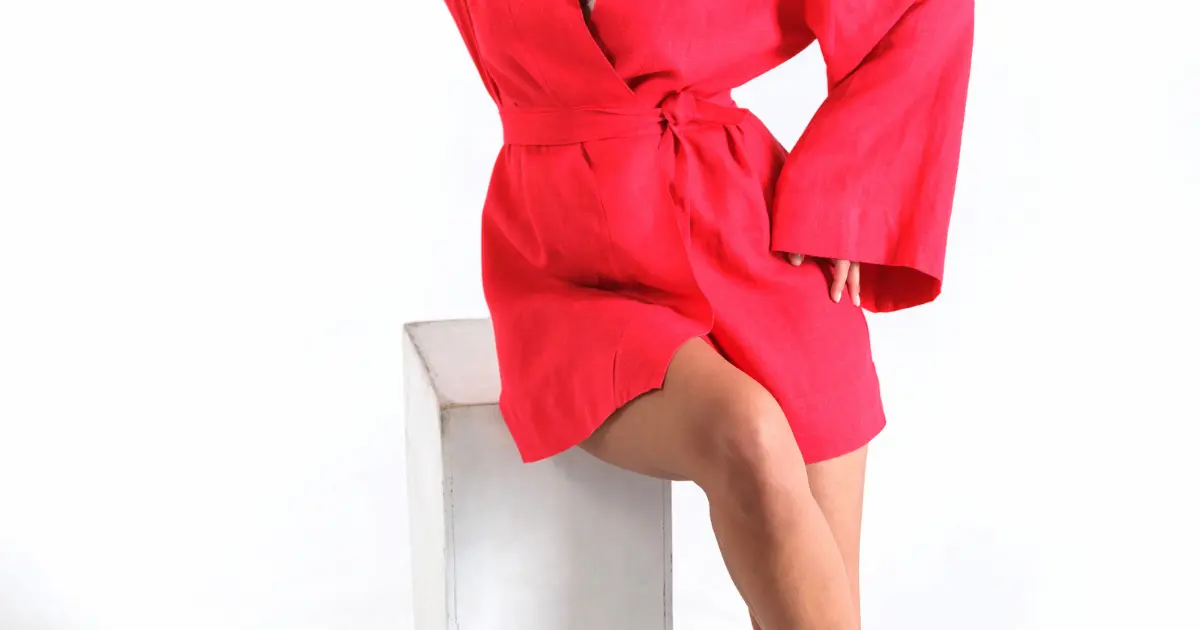 How Do You Stop The Wrap Dress From Opening?
A belt or waistline sash can help keep the dress closed. Also, it will be more secure if the wrap is tied tightly to prevent movement.
You could also consider fearless tape.
Are There Any Other Ways To Wear A Wrap Dress?
If someone wants to show off their legs, but not their whole body, wearing shorts underneath the dress will cover up some skin while still showing some leg.
How To Style A Wrap Dress
Every woman loves a dress that can be worn in many different ways. Wrap dresses are the best choice when there is an occasion and no idea what to wear.
Wrap dresses can be casual, office appropriate or even formal depending on how you style them.
Here is a list of 20 ways to style your wrap dress:
Wear Dress With Blazer
Add a blazer to the dress. Wrap the blazer over your chest and bring one side around to hold it in place at your waist.
Wear Dress With Shirt
Add a collared shirt underneath for a more conservative look.
Wear Dress With Leggings
Wear a pair of sleek black tights underneath your dress and add a pair of ankle boots for a polished look.
Wear Dress With Cardigan
Add a cute cardigan or blazer on top of the dress.
Wear Dress With Jacket
Throw on a leather or denim jacket over your wrap dress for a chic bohemian look.
Wear Dress With Shrug
Throw on a bulky sweater over your dress for walking around town in the wintertime or throw on a cute lace shrug to wear over your shoulders for work or an evening out.
Wear Dress With Sparkly Belt
Add a sleek black belt wrapped around your waist over the front end of your wrap dress to make it more fitted.
Wrap one side around to hold it in place and create an obi-style effect.
Wear Dress With Infinity Scarf
Create an infinity scarf by tying one end of the Wrap dress around your waist, then letting it hang down in front.
Wrap the other end around your neck and let it hang in back.
This look is perfect for fall or winter because you can always add a coat or cardigan on top to keep warm.
Wear Dress With V-Neck Blouse
Add a fitted V-Neck shirt underneath your Wrap dress. 
Wear Dress With Turtleneck
Slip on a turtleneck un.wrap dress to keep you warm on chilly days.
Wear Dress With Sweater Vest
Add a cute, fitted sweater vest to your wrap dess for a cozy winter look.
Newsletter
For more uplifting posts sign up below for my newsletter.