Choosing dress styles for women can be hard. You want to look your best, but you also want to feel comfortable and stylish! Maybe it's time for a new wardrobe upgrade? 
Knowing the Types of dresses available are one way to find the perfect outfit. 
Types of dresses for women come in all shapes and sizes, so no matter what your style is, there's something out there that suits you just right. 
In this article I will explore types of dresses for women and give details on the style of dress and what its function is 
Let's get started
Styles Of Dresses
A-Line Dress
The A line drapes from the shoulders to either side, creating a smooth silhouette that's flattering on almost everyone.
It works well with every body type because it disguises lumps and bumps while accentuating your best features
Ball Gown Dress
This is one of the most dramatic styles you can choose, usually worn by brides or other formal occasions but also looks beautiful at red carpet events as well!
Overly ornate details are not recommended unless you want to look like Cleopatra herself. but this style flatters all figures if chosen correctly so don't shy just yet…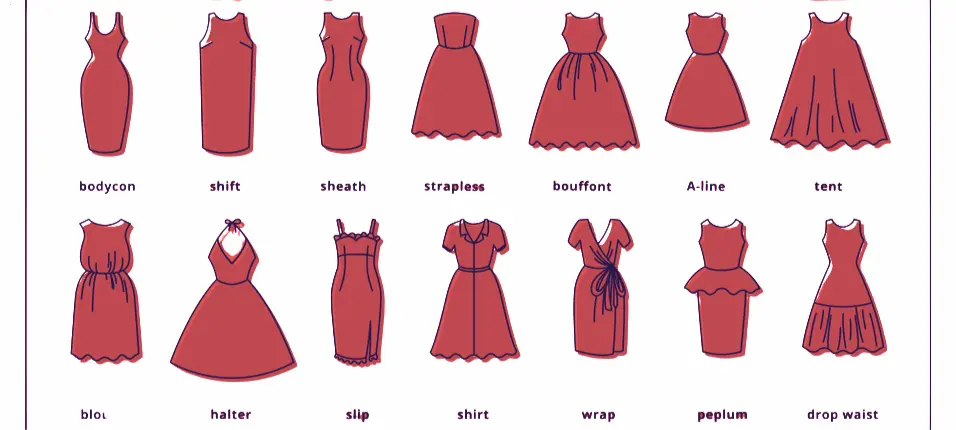 Bandage Dress
A bandage dress is a figure-hugging, backless and strapless style of dress. 
bandage dresses are usually made out of jersey fabric which stretches to tightly fit the body like a second skin. Women who wear bandage dresses are usually youthful women who are confident in their appearance.
Types of bandage dresses include the tube dress, pencil dress and bodycon dress. 
Bandage dresses can be worn to any occasion, however if you're going to a formal event then opt out and wear an evening gown.   
Going out on a date? Wear your bandage dress.
Bandage dresses work well paired with high heels so give those pins some extra length by wearing shoes which will show off those strappy bits or ankle straps. 
Bardot Dress
A bardot dress is a type of dress that falls halfway between the neckline and the waist. The name itself is derived from Brigitte Bardot since this style was first seen on her in 1961. This look being put out by various designers all over the world! 
This dress is perfect for any event, whether you're going to a casual wedding or an upscale red carpet party. The bardot dress can be worn in many different ways depending on what look you are trying to achieve!
There's no limit to how creative you can get with this style of dress. With so many options out there it's no wonder that they are still so popular to this day! 
There's a bardot dress out there for every body type. From the petite woman who wants to look sexy in her miniskirt, all the way up to plus size ladies looking for something more modest but with plenty of flair. 
Beaded Dress
One of the most popular styles around, beaded dresses can either look too flashy and gaudy or classy and elegant. The trick is to choose a simple fabric in black for example with just enough beads to add sparkle without overwhelming your figure.
Blouson Dress
You will usually find this style on dresses that button up halfway down the front, designed to accentuate curves by hugging them closely while giving you room in other areas such as the shoulders.
This dress tends not to work well if you have larger than average arms so keep that in mind when choosing one!
Bodycon Dress
If it's tight then its probably bodycon which means there isn't much place for imagination here! Bodycon dresses are tight and revealing, but they"re easy to dress up or down so you can wear it anywhere.
Cocktail Dress
A cocktail dress is a knee-length number in either short, medium or long length depending on what look your going for. They usually have an above the collarbone neckline with beads intricately adorning the bodice while details such as ruffles give this style its sweet feminine charm!
Color Block Dress
If wearing two or three different colors isn"t enough, then consider buying this type of dress which has more than one color on it! Although not everyone can pull off this look since there are so many colors being used at once but if that's your cup of tea then go ahead and buy them… 
Draped Dress
Draping is one of the most beautiful styles available when done correctly because it has that effortless elegance about it that looks amazing no matter where you go. The simple draped lines will draw attention to all your best features including your face and torso without looking too done up or too casual!
Empire Waist Dress
This style is popular because it"s so flattering to most figures, with a fitted waist that then gently flows from the chest into more relaxed fabric below. It looks best on those who have an hourglass figure and slim legs but even if you don't there are ways around this dress which to make anyone pop.
Evening Gown
For formal occasions such as black tie events, nothing says class like a floor length evening gown of the finest fabric worn with diamonds and pearls alike. The silhouette should be simple without any ruffles or flare for maximum effect while heels make your look complete!
Fitted Sheath Dress
A sheath dress hugs every curve of your body while giving you a dramatic and beautiful silhouette. A fitted dress doesn"t mean it has to be tight, but the more figure hugging the better!
Fit And Flare Dress
This style is perfect if you have trouble with dresses that cling tightly because it hugs all your curves in just enough areas without making you look like an hourglass or pear for that matter! You can find this style on both cocktail and formal occasions so don't worry about what event comes up…
Flared Dress
The flared dress falls down from under your natural waistline at either side which flatters nearly every woman out there due to its loose fitting nature. It works best on those who want something yet timeless and elegant without  the need to show off every curve.
Goddess Dress
Designed for those who have a larger bust and slim waste, this style is simply divine! The perfect combination of form fitting fabrics that hug you in all the right places while having enough room at other areas such as your hips makes this dress great for both day and night wear.
Halter Neckline Dress
If you want to draw attention upwards towards your face then consider buying a halter neck line which has high shoulder straps with no sleeves or shoulders so it only enhances the beauty of your bare arms and back. This style looks best on all women.
High-Low Dress
If you love showing off a bit of leg then this style is perfect because it falls low in the front and higher at the back. Just be careful not to show too much skin by keeping your dress classy with heels, jewelry, etc…
Illusion Neckline Dress:
Wear one of these when you want people to think there's more going on than what they actually see but don"t feel comfortable wearing something revealing either! This neck line works best for those who have larger bust lines..
Kimono Dress 
 A Japanese traditional garment that is made up of silk or cotton cloth.
Women wear this dress in casual, formal and party occasions. It is a trendy dress that can be worn in a casual way with flip-flops and added jewelry.
In formal occasions, wear it as you would wear the suit to work or for any other official function. You can also try wearing it as an evening dress by adding some bold accessories such as chunky earrings and bangles.
Lace Trim Dress
All I can say about this style is it's perfect for those who love having something lacy on their bodies as lace trim makes anything look more feminine.
They may come with spaghetti strap or not depending where you buy them but either way these types of dresses always have some sort of neckline which means there will be nothing left up to imagination.
Mermaid Dress
Think of this style as an enhanced version of the fit and flare dress because not only does it hug your waist but also flares out towards the bottom adding more volume which makes them perfect for formal events!
Just don"t forget about wearing heels with these or even some cute flats.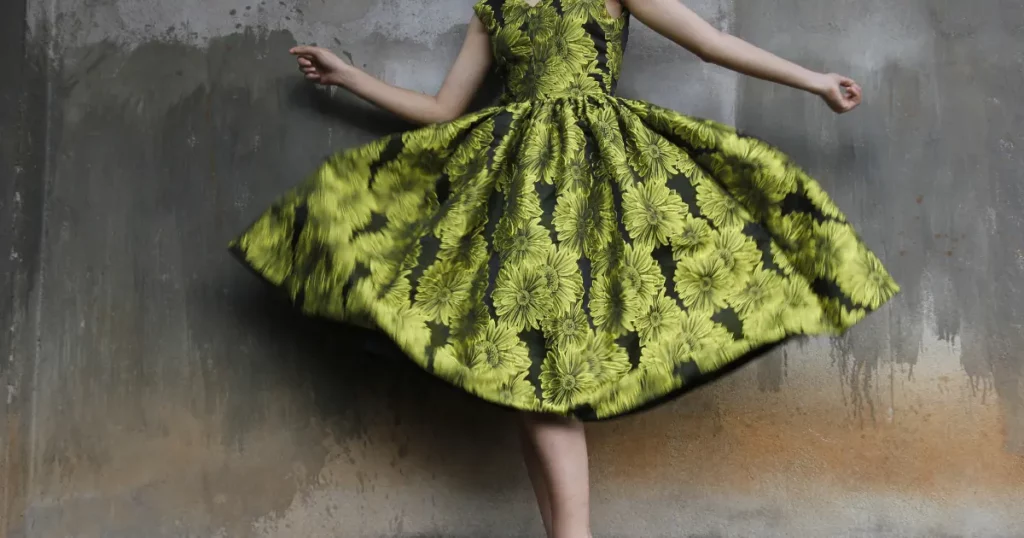 Maxi Dress
Nothing says comfort better than a maxi dress so if you have trouble finding dresses that are long enough then this is for you because it has a very simple silhouette, goes down to your ankles and usually made in light fabrics like cotton.
Mini-Dress
Mini dresses are perfect for those who want to show off a lot of leg as they're usually knee length but can be shorter if you have the legs for it. Just keep in mind how short they get and choose wisely about what underwear set you wear underneath them.
Midi Dress
Midi dresses are the ones that stop right below your knee and if you're looking to show off a lot of leg, consider buying one because they"ll give you just that!
Maternity Dresses
A lot of women get stuck when thinking about maternity clothes because they don't want to spend too much money on clothes they'll only wear during their pregnancy. That's why I recommend buying maternity dresses because it can be worn after for months or years to come depending how often you have kids.
Maxi Dress
This type of dress is great for those who want to show off a lot of leg as they"re usually knee length but can be shorter if you have the legs for it. Just keep in mind how short they get so make sure your underwear and bra is ready to be seen.. 
Off The Shoulder Dress
This style is perfect if you want something more casual but still classy with an off-the shoulder neckline which shows the right amount of skin. It works best on those who have smaller busts or slim shoulders.. 
Oversized Dress
There's nothing wrong with wanting a dress that makes a statement by being oversized so if you love wearing something loose fitting without showing too much body parts, go ahead! Just make sure not to buy anything too big otherwise it can look frumpy instead of stylish.. 
One Shoulder Dress
If you want something sexy then consider buying this style as they resemble more like evening gowns than anything else so if you love showing up at formal events without being underdressed, buy them! They only come with one strap but instead has extra material on the other side which makes them very feminine.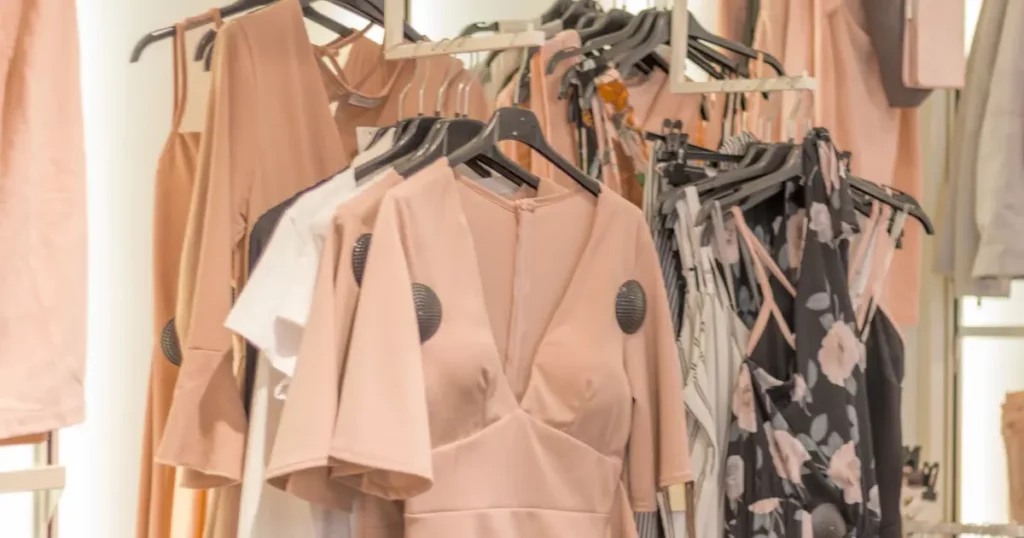 Princess Line Dress
Anyone who watches Downton Abbey will know exactly what this style is. If you want something with a more defined waist and sleeves, then the princess line dress works great for those looking to buy one as bridal wear or special occasion attire.
Puff Sleeve Dress
Puffed sleeve dresses are perfect for women who like showing off their arms because it falls down naturally from your shoulders making them very feminine which makes me think of ballerina's wearing these types of clothes.
Pencil Dress
If mini-dresses aren"t revealing enough then consider buying this style because this type of dress hugs every curve on your body making them very flattering.
Peplum Dress
Peplum dresses are a type of women's clothing that has an overlapping layer on the bottom. They can be worn for any occasion and go well with wedge heels or flats. Peplum dresses come in different styles, colors, materials, fabrics etc. so it is easy to find one that fits your taste. 
Pouf Dress
Pouf dress is a short dress with a voluminous skirt, typically worn at the waist. It is usually made from silk or polyester and can be decorated to suit your taste for occasions such as weddings, cocktail parties, proms and other formal events.
Pouf dresses are now available in different fabrics ranging from cotton to satin depending on what you want to wear them for. The pouf dress can be made in different styles and patterns, some with long sleeves while others are sleeveless.
Pouf dresses have become very popular because of their short length which means you do not need to worry about wearing high heels or nylons when you choose one that is knee-length.
Sheath Dress
Sheath dresses are form-fitting from the bodice through the hips to the hem, just like a sword sheath. Because the design is so close-fitting, sheath dresses usually incorporate slits to allow you to move freely.
Shift Dress
This dress gets its name because it simply falls from the shoulder down to your waist without any real shape. It works best for those who want something simple yet stylish but beware of buying one that is too tight as they're unflattering on most figures.
Shirt Dress
This type of dress is perfect for those who want a bit more coverage as these usually button up and tend to reach your ankles making them great for work since all the attention isn't being focused on one area of your body.
They're usually made out of cotton or polyester so the material will be thicker than other types of dresses..
Short Sleeve Dress
I hope you love showing off your arms if you purchase this style because nothing says fashion like wearing a short sleeve dress!
Spaghetti Strap
Nothing screams summer than spaghetti strap dresses so consider using this versatile style when going to the beach or pool because it doesn't get any more stylish than that!
Short Cocktail Dress
This lovely dress falls below the knee, making it appropriate for semiformal social settings.
Sleeveless Dress
If spaghetti strap dresses are too daring for your taste then sleeveless ones work just as great especially if they have a design on them.
Give this style a chance when going out somewhere during the summertime.
Strapless Dress
This is another versatile dress that works well at formal events, job interviews, weddings etc. You don't need an undershirt but I would recommend wearing one anyways because strapless dresses sometimes have a tendency to fall down.. 
Sundress 
They can be found in many different colors and styles including halter, strapless, tank top or spaghetti strap style. Sundress's come in all sorts of fabrics such as cotton, silk and satin. Types of sundresses include short-sleeved and long-sleeved dresses for any occasion!
Tiered Dress
This style is for those who love having more than just one layer of fabric because it usually has three or four layers that gives off the appearance of being long and elegant. It also looks great on women with an hourglass figure.
Two-Tone Dress
This type of dress is perfect for those who are looking to stand out from everyone else because two tone dresses are made by mixing together different fabrics to produce a certain color or pattern. Just keep in mind the more colors you have, the harder it is to wear this dress as they tend to clash with each other.
V-Neckline Dress
V-neck dresses are perfect if you want something comfortable yet stylish as they're very flattering against most body types except those with very large busts as these will make them look even bigger! Just remember how low cut this type gets so choose wisely about what bra, you wear underneath them.
Wrap Around Dress
This style works best for ladies who like showing off their arms because it is simply a large piece of fabric wrapped around your body that's why this dress gets its name.
This type of dress is best for taller women as it elongates their body and makes them appear slimmer than they actually are.
Types Of Dresses Conclusion
That's it ladies, I hope you got good value from this article? Now, you can wear exactly the same dresses as celebrities knowing what to look for and what is best suited to your own personal style and body type.
Don't forget to sign the newsletter below so you can receive lots more insights into what's trending, and receive more great content for women on the questions you need the most answers to.