There honestly is nothing complicated about things to declutter.
In actual fact, it's a simple process that involves getting rid of the things you don't need.
The only problem is that many people have no clue about what decluttering is, I say this because, most, believe it's tidying up the mess around you.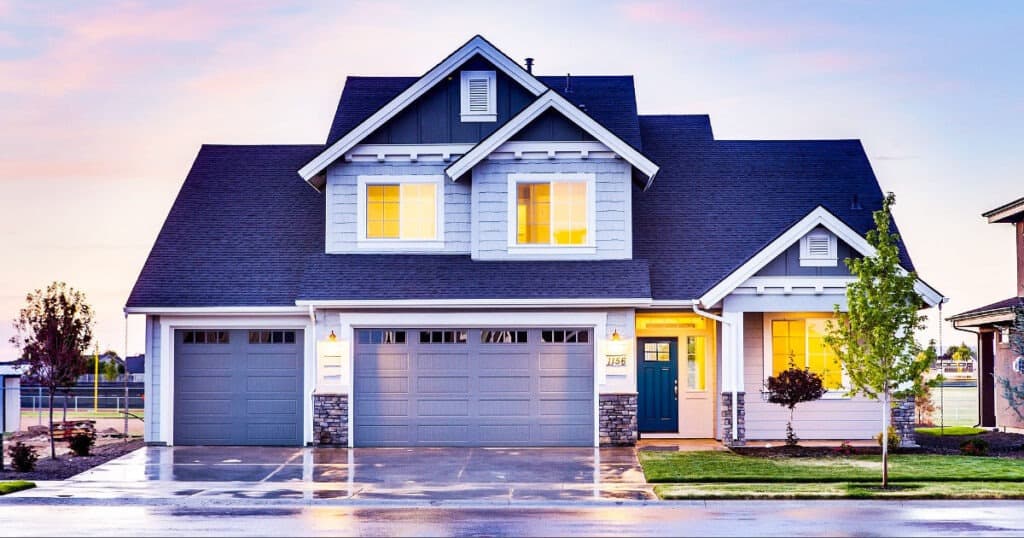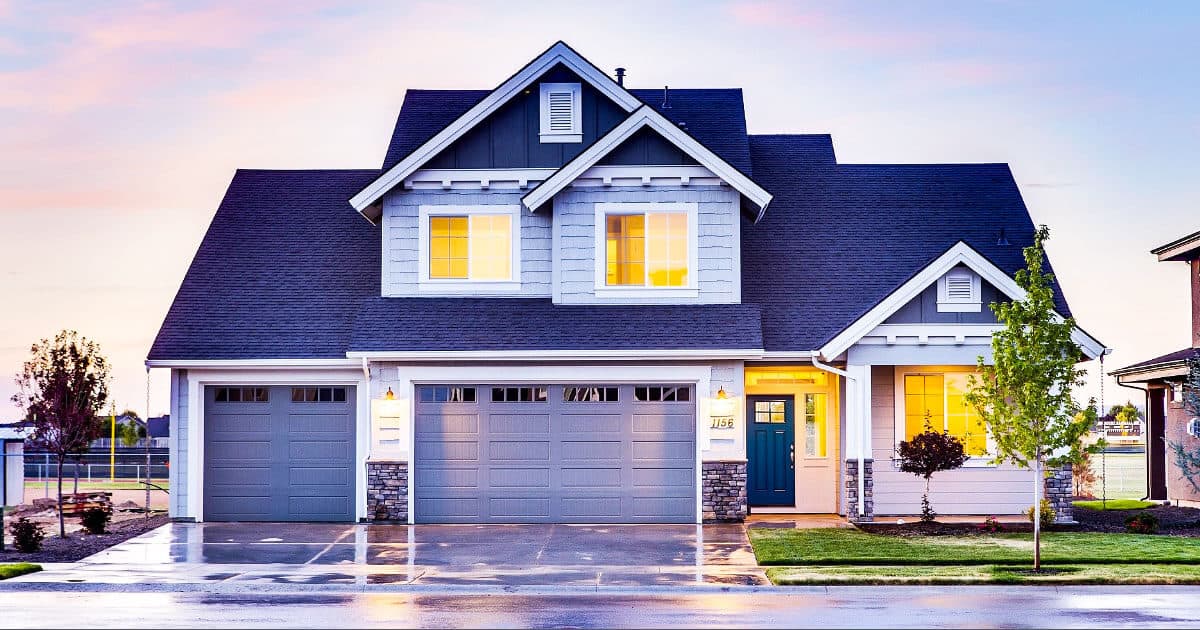 According to a Finnish Proverb, Happiness is a place between too much and too little. 
The proverb is reflected in many cultures across the globe, in many different ways, but the global economy is still being driven by material consumption, and because of this, there is still a strong belief that an Individual's success is built on the amount they have acquired.
What if I made you realize that having less stuff could actually make you a happier person?
People have tons of things at their disposal, and not that I blame them, because every time you turn around, you hear or see messages that call you to action to buy this, and buy that, and you'll become this, or you'll achieve this…. there is always a message that triggers people into buying, and we keep on doing just that, buying.
Below,  I'm going to help you quickly and effortlessly organize the things to declutter from space by space around you, including things to do to declutter your mind.
But before then
What's The Meaning Of Decluttering?
In order for you to understand the word declutter, you should first understand what clutter is.
Clutter, simply put, is not taking care of the mess.
Everything that is unorganized in your life that should be organized into a decent place, is all over the place. 
I'm talking about your home, workspace, mind, car, and the list goes on… Everything has a place and way of placement, so when these things fall out of place and you don't put them back or discard them to the trash or donations, they begin to form what I call clutter, which can be physical or emotional.
Now that you have an understanding of clutter, you'll find it easier to understand what I mean by decluttering.
Decluttering is the sorting of all the clutter around you, a process by which you decide whether the things in your space are important or not, and if you believe they are not, you decide where they should be.
Where do I start Decluttering?
Everyone knows how annoying clutter can be and for people who get so overwhelmed by it in its different forms, it can actually be a scary experience thinking of where to start, in what might seem like a never-ending task. 
A good way to start the mission, seeing as you couldn't possibly have the time and energy to do every space in one day, would be to divide the task up into sections.
You could start like this:
Hallway
Kitchen
Bathroom
Living Area
Dining Room
Bedroom
Children's Room
Pet Area
Laundry Room
Garage
Things To Declutter
Tools Needed For Things To Declutter
Trash Boxes
Trash Bags
Charity Boxes
Organizers and Storage
(A) You should have a keep bag (B)Have a maybe bag (C)Donation bag
When you have divided them into sections, go into the sections and divide those into smaller manageable parts. For instance, a shelf at a time, a closet, a drawer, a bag full of items, and so on. 
When you get to any of the spaces and you find something that shouldn't be there, either discard it or send it to donations.
Here are some guidelines to make it easier for you.
First and foremost, look for a great day in your calendar and name it decluttering day. 
Secondly, take small steps to get to the result, which is accomplishing the things to declutter. You can put your favorite playlist on and select things to declutter throughout the playlist, and if you still have the energy, do some more. 
Before you know it, you would have decluttered and organized each room or space perfectly. 
Things To Declutter In Your Hallway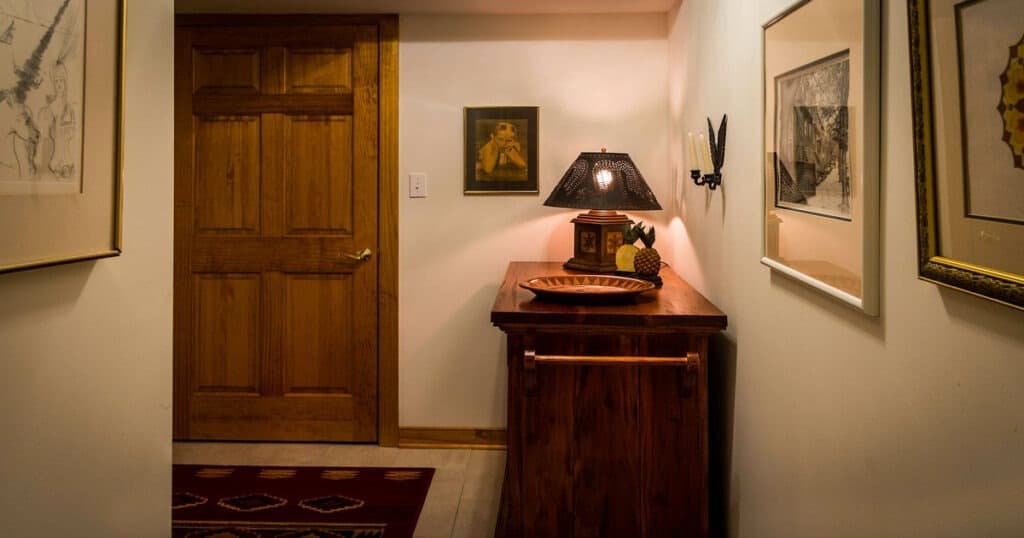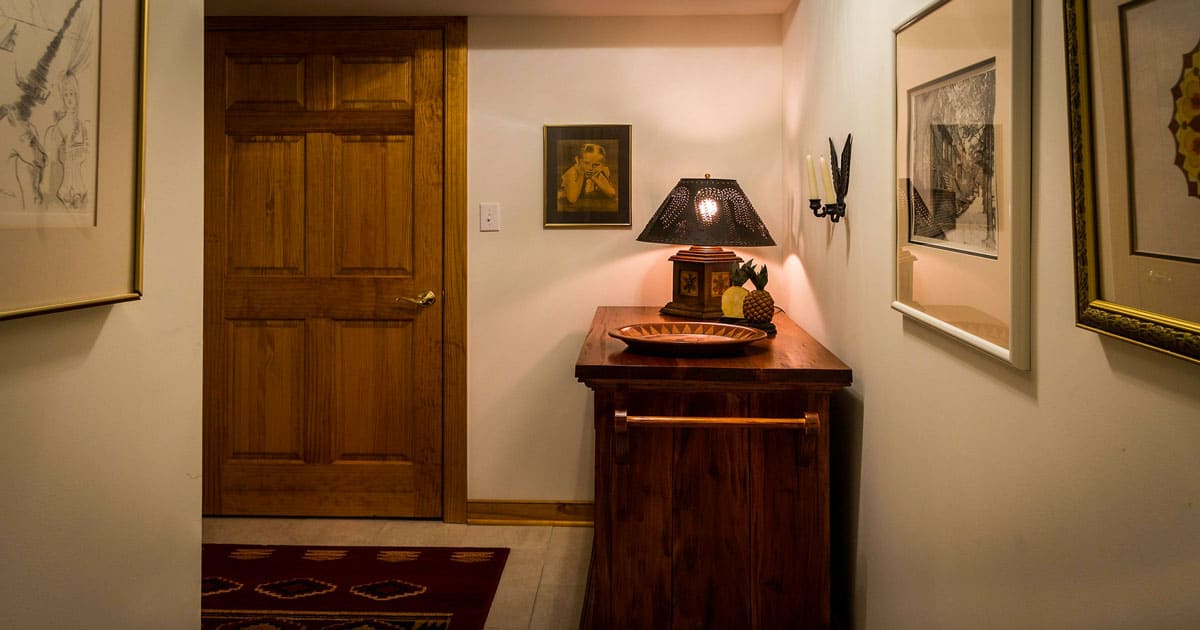 Shoes – Only keep the ones you use daily and find a storage space for the others. If they need repairs to take them to the cobblers or trash them.
Post – Put all your mail, school letters, etc, into a storage tray. And bin the ones you don't want and file others in a safe place
School Bags – Your Kid's school bags should be put in a designated place they can get to easily. 
Out Of Season – The family coats, jackets, and cardigans that are out of season should be packed away neatly until use for them arises again or put in the donations bag.
Miscellaneous – Every miscellaneous item belonging to other people, should be packed away in the shed for when the owner comes or packed away for donations if you do not have use for it
Items For Charity – If you have boxes or bags for a charity they should be removed from the hallway and taken to charity.
Kids Toys – Toys should be removed and stored away in the child's bedroom or play area.
Umbrellas – You should discard broken umbrellas
Keys – A designated place for keys like a bowl or rack should be used for keys and those not in use, thrown out
Books – Books should be put back into bookcases or given to charity
Things To Declutter In Your Kitchen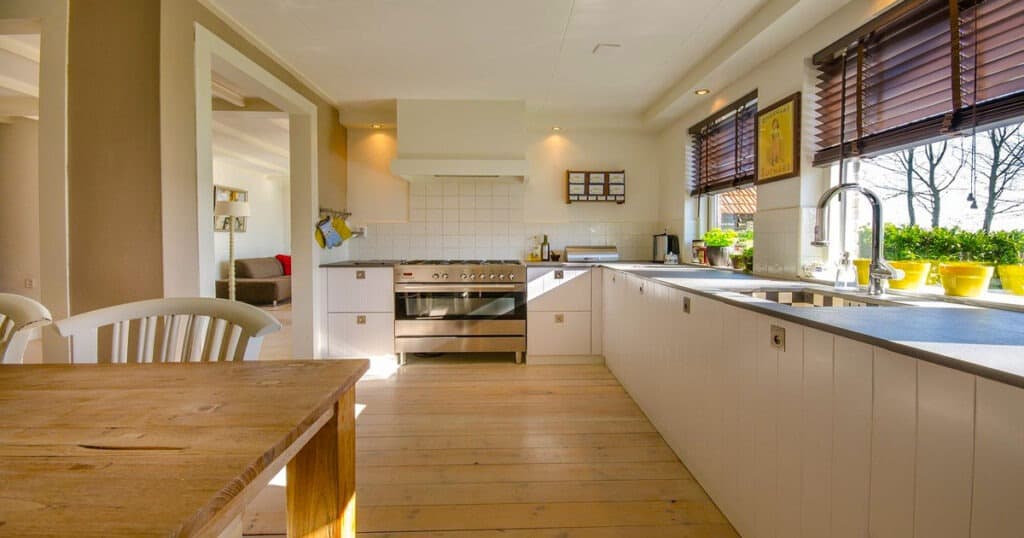 Firstly, divide your kitchen into the following sections below. This way it will be easier for you to declutter and throw out, organize and clean easily. Start by drawers, cupboards, or pantries. Get rid of what you don't need by sending food items to food donations or trashing them if they are expired.
Food
Cooking 
Baking
Food Preparation
Cleaning 
Storage
Appliances
Fridge/Freezer – Check and throw away any expired food in the fridge or freezer
Broken Cups – Broken handles and chipped mugs should be trashed while extra mugs should be given to charity.
Chipped Champagne Flutes – Any chipped glasses should be thrown away
Baby Plates, Cups, and Utensils – Donate baby plates to charity if you no longer have babies at home.
Spices  – Any spices that have been bought but never used give out or trash. 
Kitchen Appliances – Any appliances you have more than two of and you haven't used in 1 year, declutter by giving to charity
Kitchen Towels – Replace if they are worn out. 
Damaged Water Bottles – Leaking or missing water bottles without covers should be discarded
Tupperware Containers In Excess – Too many reusable containers are not necessary, donate them instead to charity. 
Freezer Food – Frozen food kept in the freezer should be thrown out if it has been there longer than three months
Broken Pots and Pans – Pans should be repaired or given to charity, those that look tattered should be thrown away
Cereal Containers – Unused cereal containers can be used in a new way to store crackers, which will keep them fresh. For extra containers, donate them to charity.
Containers – Plastic containers without lids or lids without bottoms should be thrown out.
Old Sponges – Worn out sponges should be thrown out and replaced with newer ones
Old Plate Racks That Are Rusty – Should be cleaned to remove rust or trashed.
Cutlery  – Sets that no longer form a set donate to charity
Cookbooks You Don't Use – Give multiple recipe books away if you no longer use them. 
Cleaning Supplies – Combine extra cleaning supplies into one big bottle and recycle empty containers.
Things To Declutter In Your Bathroom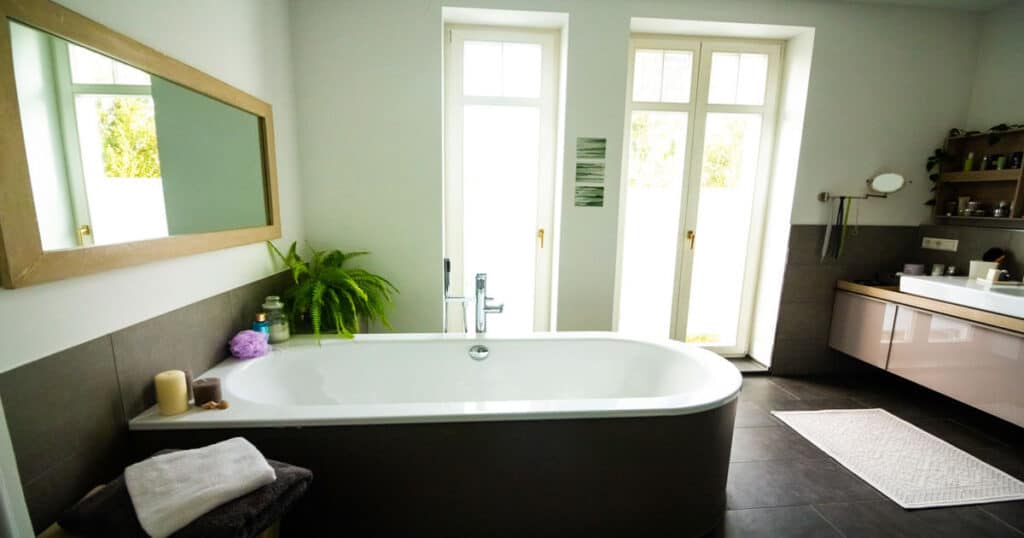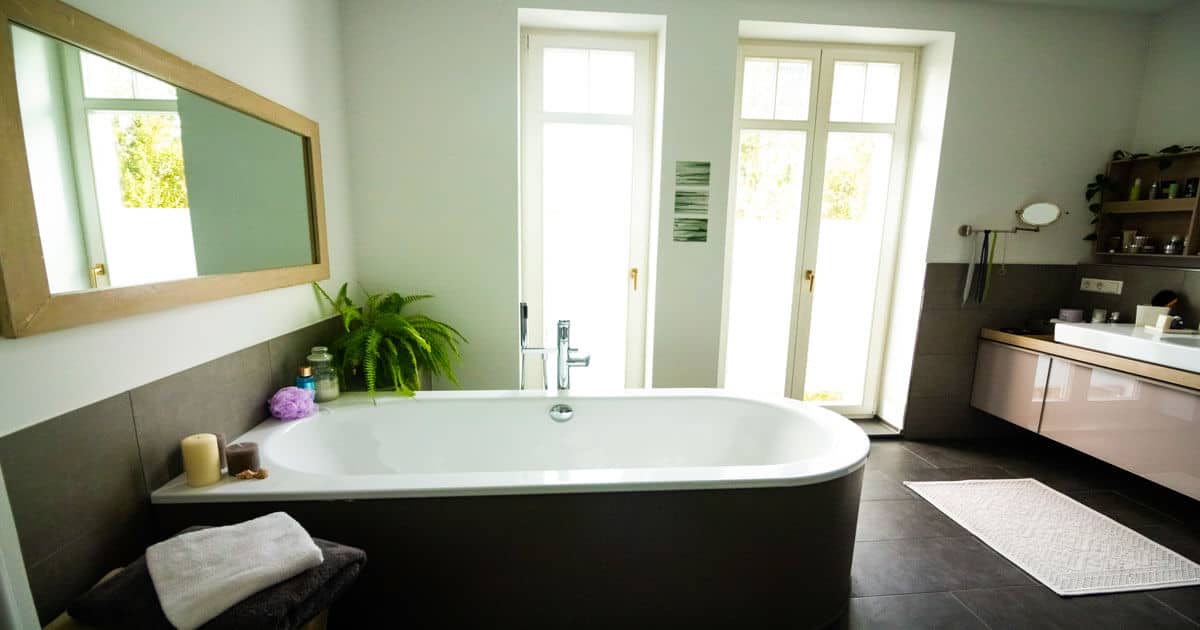 First Aid Cabinet – Replace empty
Toothbrushes – Your toothbrushes should be replaced every three to four months so throw away and replace if it needs replacing
Combs – You don't need too many combs so clean and give away any extras
Moisturizer – Chuck away lotions or moisturizers that you've had longer than two or three years. For extras, gift them or donate
Toothpaste -Declutter more than one spare
Shampoo – Most shampoos have a shelf life of
Medicine Cabinet – Check all Flu medicines and others for expiry dates and trash as required
Mascara – Don't keep more than 3 months old
Liquid Eyeliner – Don't keep liquid eyeliner for more than one year so you don't get an eye infection.
Lipstick – Lip color more than 3 years old may start to separate so discard
Blush  – Powders last up to 3 yrs while liquids 1 year, so check them
Foundation – Oil-free foundation will last 1 year while oil-based will last 18 months because oil is a natural preservative. Check the expiry and trash if you need to
Concealer – The powder concealer has a shelf life of 2yrs and the liquid concealer 1 year. Check them and discard them if you have to
Soap – The expiry on most soaps is 2 – 3 years. But you can still use it if it still lathers.
Shaving Products – The expiry on shaving products is 6 months opened and 2 – 3 years unopened. You should either give extras to family members or donate them
Makeup Brushes – Toss any brushes that are worn out.
Hair Accessories – Throw away any you don't use regularly, and donate any you have in excess
Skincare – Toss out anything you haven't used.
Nail polish/Remover – Throw out bottles that are empty or clumped.
Beauty Appliances – Hair Dryers, shavers, face massagers, steamers, nose clippers, – If you haven't used them in the last year, donate
Hair Brushes –  The fewer you have the easier they are to clean. Get rid of those extra hairbrushes or combs, you don't need them.
Miniature Travel Sizes – Donate them if they are unopened, or as gifts to someone special. 
Fragrances – Unless you collect fragrances, give them away or donate to charity.
Bath Toys – Discard what you don't need
Towels – You don't need too many. Look at the condition of all your towels. If they are in bad condition try using them as rags. If they are in good shape reduce the numbers by giving to donations. 
Shower Curtain – Check the condition of your shower curtains and replace them if they are moldy or black.
Traveling Essentials– Check traveling bags and replace them if they are worn out 
Things To Declutter In Your Living Room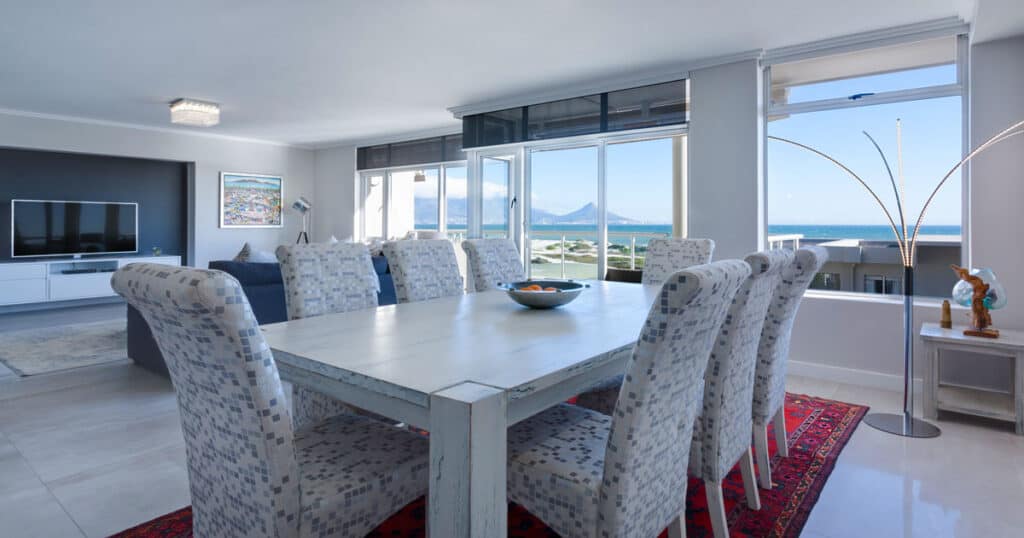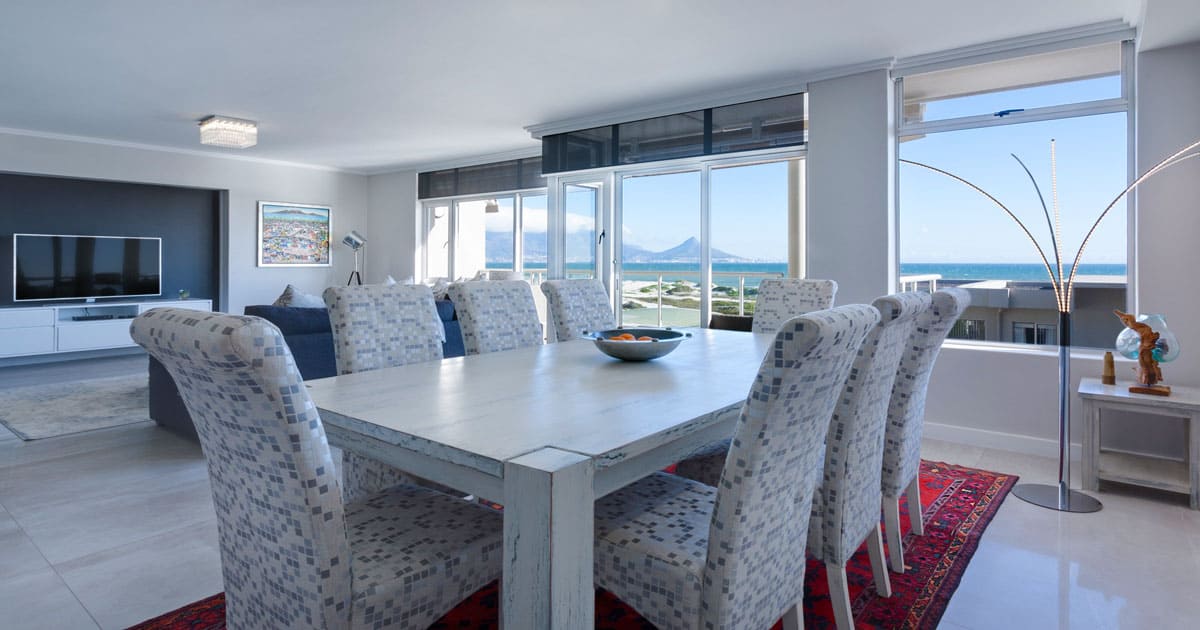 Old Record Players
Magazines/ Newspapers
Books
Remote Controls Not Working
Old Throw Pillows
Bad Cables/Chargers
Compact Disc CD
Broken Lamp Shades
TV Blankets
Menus
Shoes
Crosswords
Board Games
Cracked Mirrors
Things To Declutter In Your Bedroom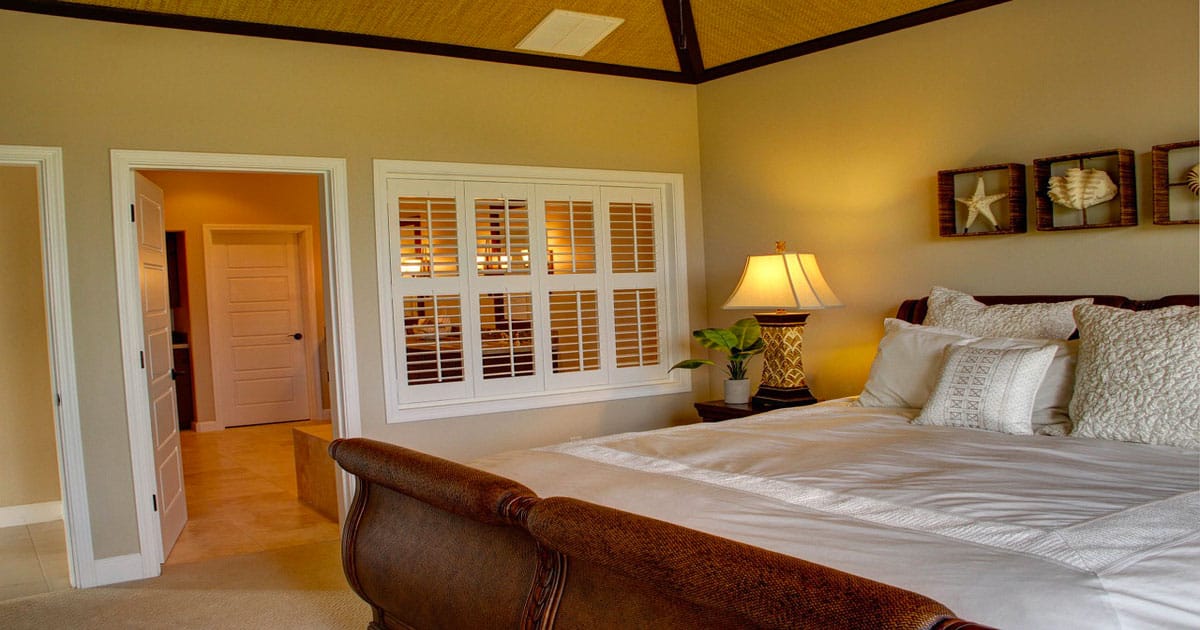 Accessories – Scarves, jewelry, belts, shoes
Handbags – Take a good look at all your handbags and ask yourself if they are still efficient for your lifestyle. If not, giveaway
Underwear – Throw out faded or torn underwear
Fragrance – Throw out empty bottles
Clothes  
Throw Pillows/Extra Pillows
Beddings
Essential Wear
Items Under Your Bed
Items Behind Your Headboard
Items Behind The Door
Storage Bins, Baskets, and Boxes 
Corners Of The Room Clutter
Sheets – Old worn-out sheets should be removed and replaced
Bedroom Furniture – If you don't use them, consider it as being clutter
Duvets/ Comforters – Replace if they are looking old.
Pillows – Wash or discard as necessary
Things To Declutter In Your Kid's Room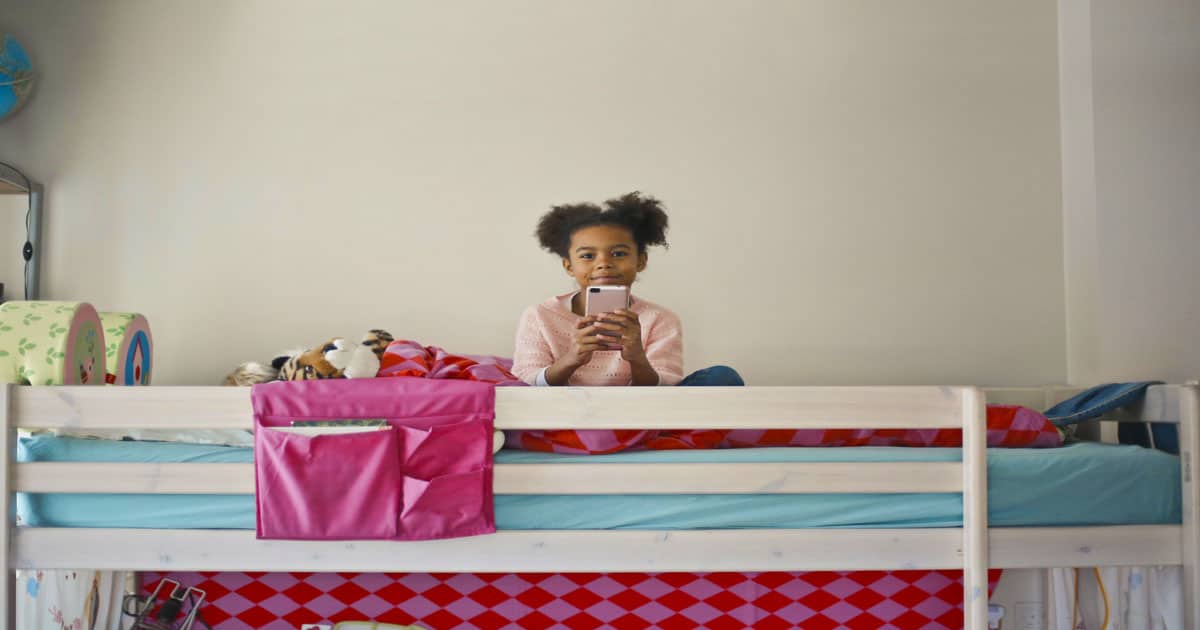 Books – Give books they don't read anymore to book clubs
Toys – Any Toys they've grown out of using
Shoes – Any shoes that are too small
Clothes – Any clothing that is too small including school wear
Board Games/Puzzles – Puzzles or board games with missing pieces
Broken Toys – Any toys that haven't been repaired need to be thrown out
Socks – Whatever doesn't have a pair needs to go
Underwear – Torn or small underwear
Crayons – Trash Any that are almost non-existent for their fingers to use
Handmade Art – Any artwork that is taking up space and looks like scrap. It's best to ask your child to do this with
Play-Doh – If it keeps getting messy on the floor and you are tired of picking it up or when it keeps getting stuck under your shoes.
Things To Declutter In Your Pet Area
Old or Broken toys – Toys that no longer serve a purpose to your pet as well as dirty toys should be decluttered
Food – Pet food your pets don't eat anymore, don't like, or are expired
Pet Homes – Pet carriers or cages that are broken or not being used
Pet Medication – Any that are expired or no longer being used
Items From Pets You Don't Own Anymore
Grooming Items
Leashes and Collars
Things To Declutter In Your Laundry Room
Cleaning Supplies – Get rid of expired items and almost empty bags and bottles
Broken Mops & Brooms
Duplicates Of Supplies
Stain Remover Duplicates
Plastic Baskets That Are Broken
Broken Ironing boards
Appliances Manuals – Throw manuals from old appliances away
Things To Declutter In Your Garage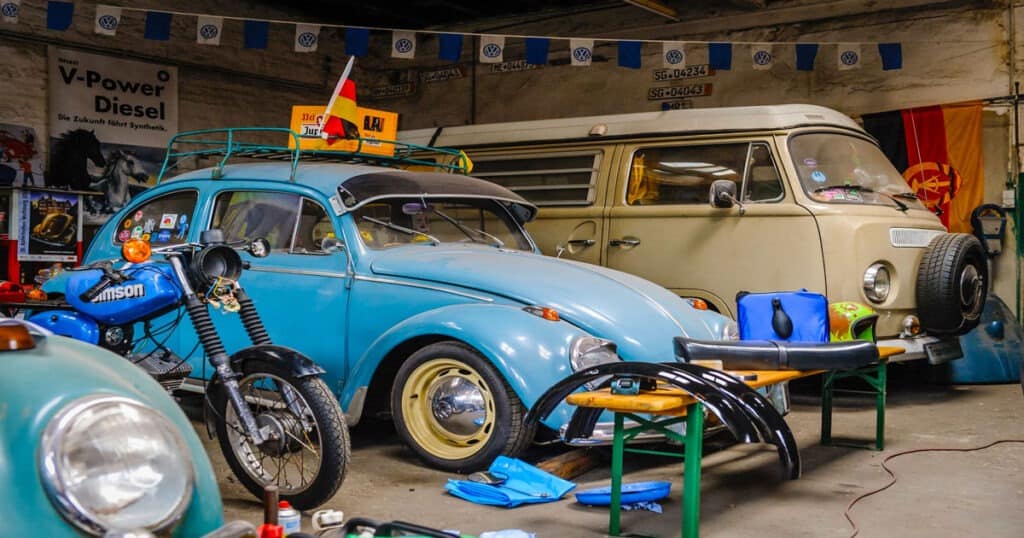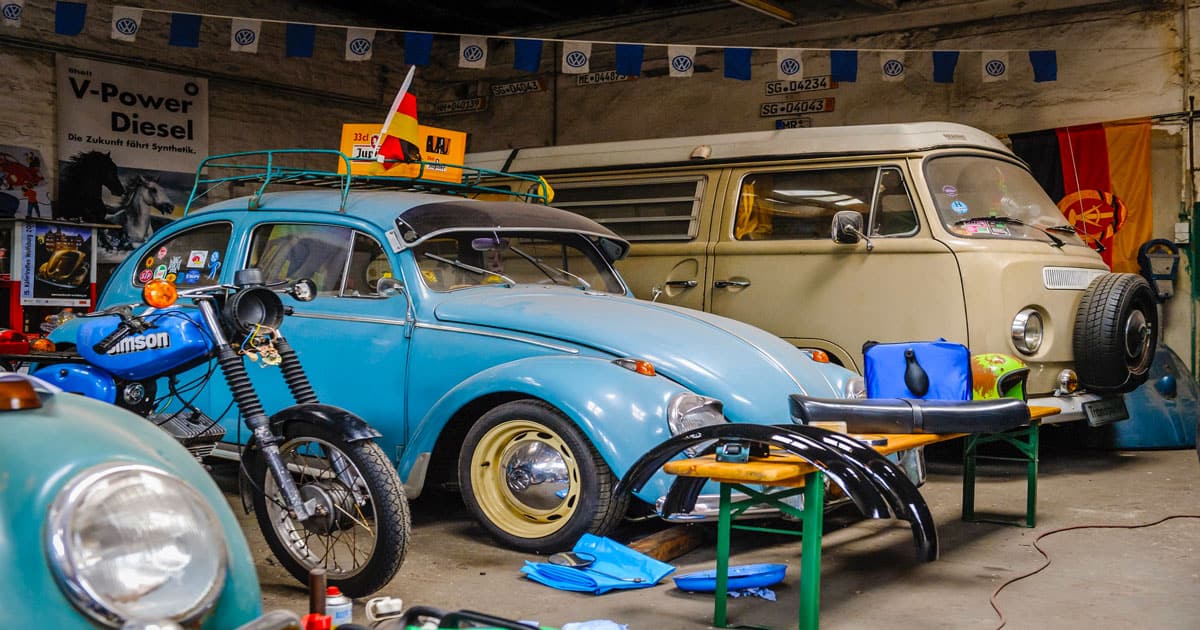 Sporting Goods – Declutter the thousands of new gadgets you seem to always buy.
Bikes That Are Corroded – Any bike that has been damaged should be
Camping Supplies – Unnecessary gear can turn into clutter
Car Accessories -If you don't use them or just don't need them anymore, get rid of them
Spray Paint Cans
Spare Tools – Keep the basics I've mentioned and ditch the rest – Hammer, Wire Cutter, Pliers, Screwdrivers multiheaded ones, retractable knife, cordless drill, staple gun, nails, screws, nuts & bolts, Plastic Anchors, Hooks, String or fishing line, Tape measure, Level, Stud finder, Duct tape, Strong glue, Flashlight, Safety equipment
Spare Tyres
Broken Toys/Old Toys – Kids sand buckets, water guns, sporting gear. Either donate or trash them
Big Boy Toys – If you use them keep them if not declutter
Boats, trailers, snowmobiles – Think about how often you use them realistically get rid of them without sentiments.
Lawn Equipment – Consider outsourcing and create space by getting rid of equipment you have, but are too lazy to use
Fishing Equipment – Go through your fishing equipment each season and think about what you are still using, needs repair, or is broken, and either replace or donate
Things To Declutter From A Cluttered Mind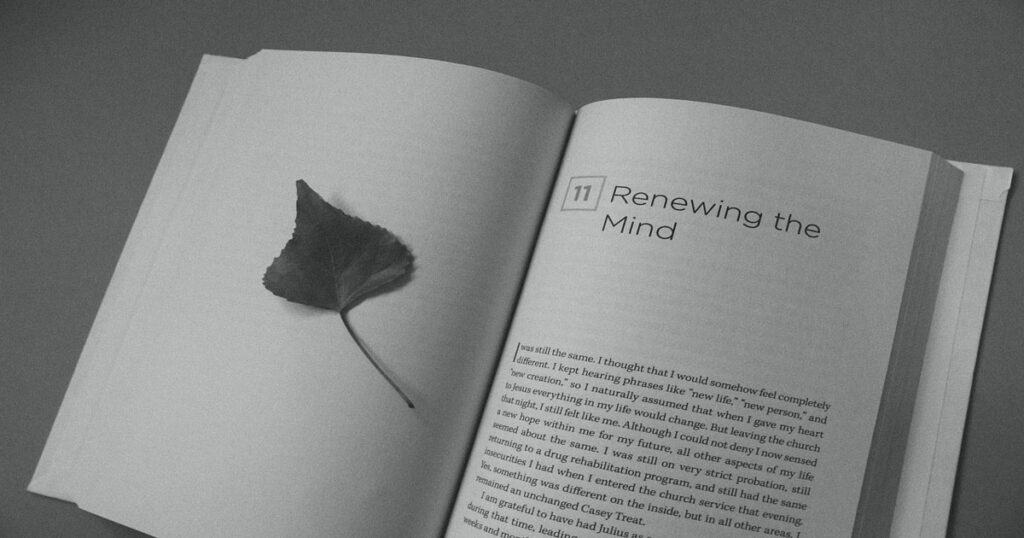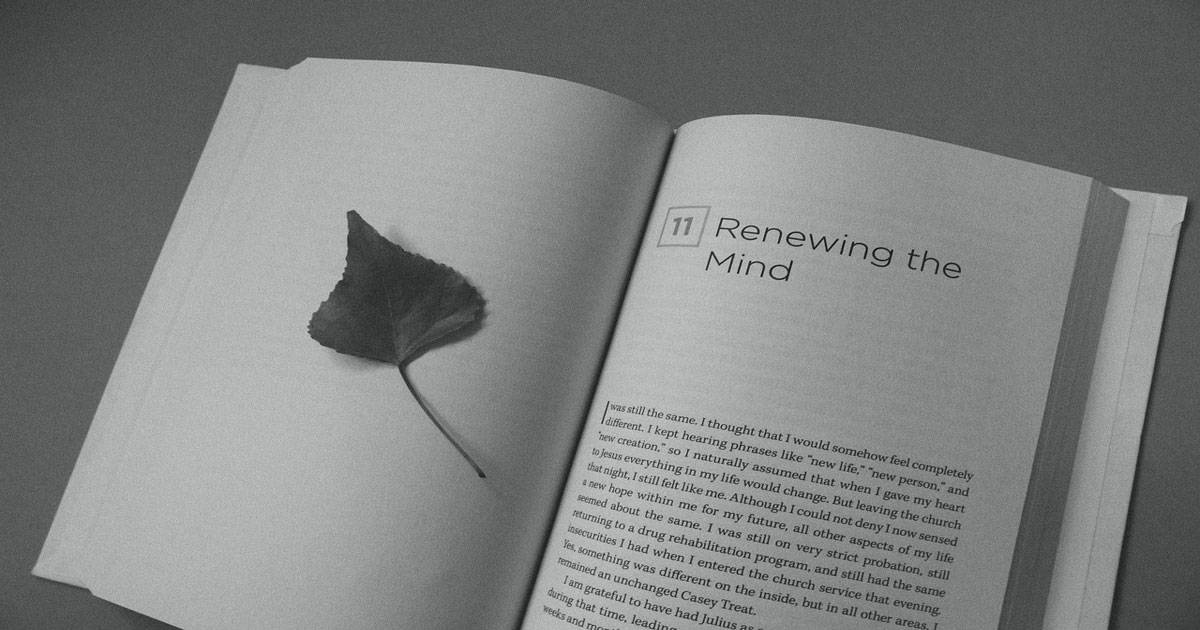 There are relationships in your life that you simply do not need, they weigh you down and cause anxiety, stress, and general mental health issues.
Negative relationships also rob you of all your happiness, peace of mind and keep you stagnant when you should be achieving your goals. The minute they see you trying to change your life for the better they embark upon a journey to drag you down because they are not happy. And that, I tell you, is what they mean by misery loving company.
If you want to have a simple, calm mental life Here are things to do to declutter your life.
Think Of Your Commitments – Life is full of commitments and we all have them, whether it be family, school, work, or church, but if we don't organize these commitments well, they end up taking a lot of emotional and physical energy away from us.

The best way to declutter your life of commitments is to write a list of those that really matter and get them done and those that are not important, do away with them.

Looking at your commitments on a list may help you realize how some can be delegated to other people and some you have created for yourself and kept out of habit. If you don't find happiness in what you do, then let go and truly concentrate on those you feel happiness in. 
Decluttering Friendships – The first thing you need to do is have a good think about the people you have let into your life, and honestly ask yourself whether they are contributing a positive vibe or negative vibe into your life.

Once you can do this, you will know those who are important to you and those you have to leave behind.  Who are the friends you believe you don't need to try too hard with, those who give you their time unconditionally? The friends, whether near or far, you think about and know they truly care.

Think about those friends, and drop those that make you sad. They say friendships are for a reason, a season, or a lifetime. As you age, you realize that the majority of your relationships are only friends for a season.
Decluttering Family Issues – One of the biggest reasons family issues arise is the lack of communication. Sometimes you see family as a blessing and sometimes you may want to run as far away as you can from them. 

To declutter family issues, you need to find a time to sit with them and talk about the things that are bothering you so that you can experience a better and healthier relationship with them. Try the pointers below
Try not to blame – Try not to place blame, and make the issues you discuss, about how you feel and why you feel the way you do.
Try compromising– Think about the option of compromising. Often enough, most of the issues come from not wanting to compromise, the best thing to do in this case is to set the pace and let others follow. You should see a change from here.
Keep calm – An important factor in decluttering family issues is by maintaining a sense of calm. Family members can make you lose your cool and press all the wrong buttons to make you fly off the handle, but you have to keep in mind that it is best to keep calm. When you do this, others will start to change their behaviors too.

Avoid Stress – According to the American Psychological Association. Too much stress is a primary reason why you feel overwhelmed by life.

The stress created by an overload of information, physical clutter, and the choices required from these actual things can trigger an explosion of mental health issues like anxiety, panic attacks, and depression.

Imagine combining these stress triggers with genuine worries and concerns in your life and you find yourself with headaches, frequent infections, muscle pains, and more to name a few. 
Things to Declutter FAQ
What Else Can I Declutter
Clothes Hangers
Too Many Baskets
Bakeware
Tea Bags
Oils
Trays
Fridge magnets
Plastic Cups
Plastic Grocery Bags
Nail Polishes
Napkins
Curtain Rods
Table Cloths
Newspapers
Hats/Caps
Inflatable Swimming Pools
Mattresses/Pillows
Old Printers
Skates
Football Boots
University/School Coursework
You may also like