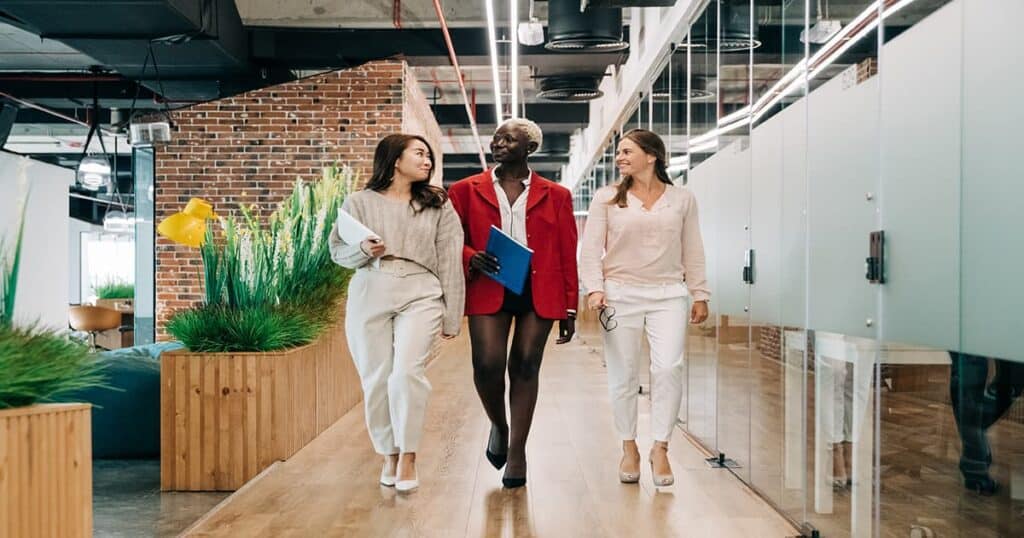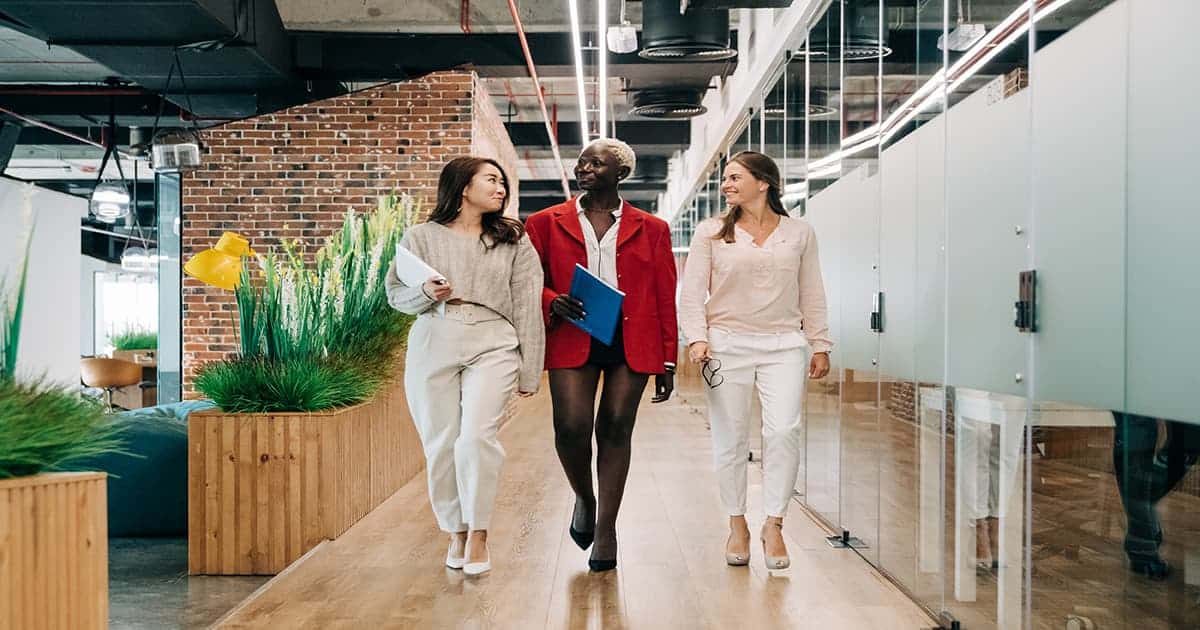 Did you know that there are different body shapes? There is not just one standard or average build?

Personal style is, well, unique to each individual. And, because every one of our bodies is unique, appreciating our forms and emphasizing the attributes we cherish begins with selecting clothes that suit our frames appropriately.

This Rectangular Body Shape Guide will teach you how to dress better and look good for your unique shape, leaving you with a classy and elegant appearance wherever you go!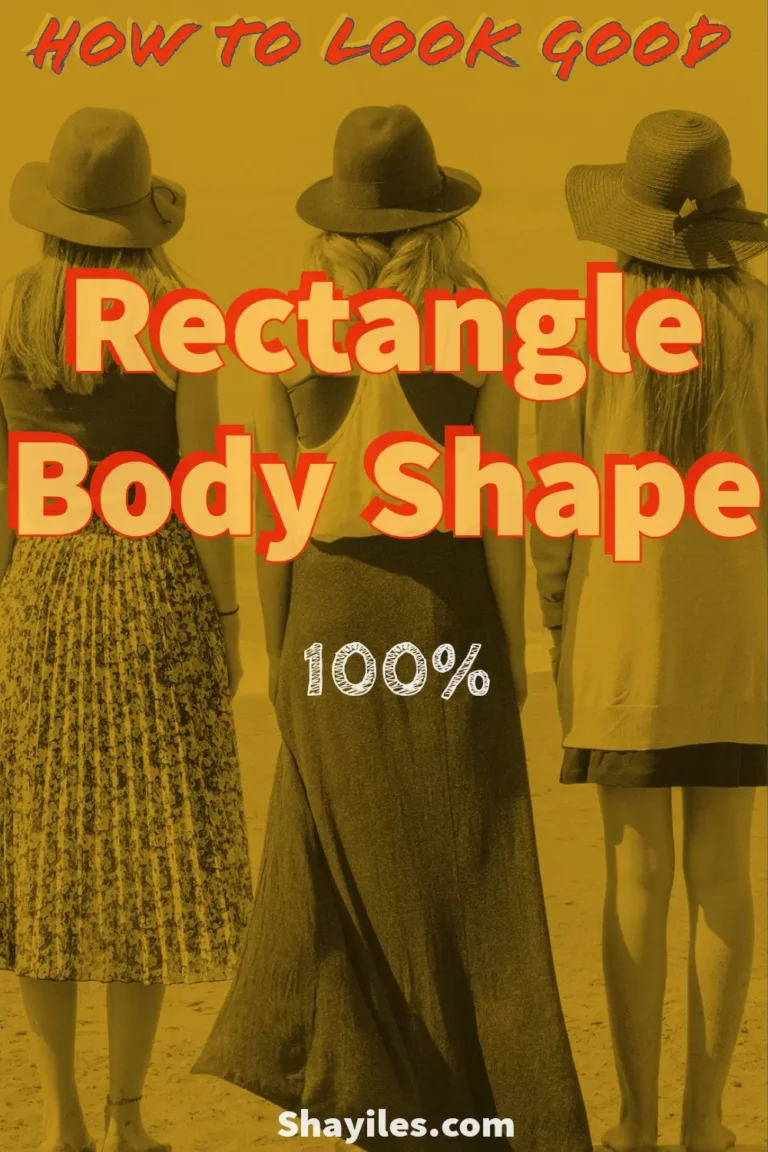 What is a Rectangle Body Shape
This shaped body is primarily defined by your dimensions, whether rectangular, athletic, or straight.
Here are some traits that frequently apply to help you identify if you fall into this category:
Your dimensions for your shoulders, bust, and hips are pretty consistent.
Your waist is straight rather than rounded.
You have a body shape similar to Anne Hathaway, Cameron Diaz, Kate Middleton, Ciara, Jada Pinkett Smith and

Serena Williams

(yes, she has a thick and curvy body shape, but her hips are narrow).
The Benefit Of Having A Rectangle Body Shape
There are advantages and disadvantages to having a specific physical type.
What I intend to convey with the rectangle shape is your greatest asset may simultaneously be your most significant liability. Is that all a bit perplexing to you?
Well,
The fashion Industry likes rectangle-shaped models because, according to stylists, this body type is the easiest to dress.
Reasons
Because of the lack of curves in the rectangle shape, this body type resembles a dress form, which designers use when creating clothing.
As a result, you could get away with wearing practically anything. That's a significant advantage you have because you're a rectangle.
Walking down a runway and making every item of clothing seem perfect is one thing; wanting to gaze straight ahead and down in regular life is quite another thing entirely.
It's possible that most rectangle-shaped ladies are attempting to hide their lack of curves.
So, there you have it- depending on how you look at it, your strengths and weaknesses are pretty apparent!
Benefits
Wear something that draws attention to your shoulders and breast.
Tops with puffy sleeves, frills, or decorations are appropriate.
Wear pants that are straight or slightly flared.
Wear brassieres that are a little larger and add to your bust.
How to Dress for your body shape?
Whether you're shopping for a coat, a dress, or jean
How To Dress For Your Type of Rectangle Body Shape?
Whether you're shopping for a coat, a dress, or jeans, if you just remember one word about the ideal dressing style for the rectangular body type after reading this post, it should be "shapes"!
To break up that straight up and down rectangle, you need to add fascinating shapes to your body.
This applies to your top, slacks, jeans, and dresses. Whatever you want to wear, look at the form first.
When you add forms to your body, you create the appearance of curves, making your boyish figure appear more sensuous via your clothing.
To give the appearance of curves, make the waist appear smaller, and the buttocks appear larger.
Asymmetrical cuts provide a natural waistline. The asymmetrical garment creates a visual break while also providing volume and balance.
One-shoulder shirts and skirts give a sense of lightness to the appearance.
Tips
Before I get into the intricacies of dressing a rectangular body shape, I would like to offer a few general guidelines.
These are crucial to know regardless of your shape or size since they are intended to assist anyone in creating a proportional frame.
Your body form is determined by your bone structure rather than your weight. Balance your
shoulders, breast, waist, and hips with your clothing.
Catch the viewer's attention
Use lines to direct the viewer's attention where you want it to go. They may assist you with creating curves, lengthening, or emphasizing your preferred body areas.
Patterns and light, bright hues are also more appealing to your eye than plain black or blue. When selecting separates, keep this in mind.
1. Best Dresses For A Rectangle Body Shape
Shorter lengths look best on rectangular body types in general.
You are most likely to have long and slender legs, so don't be afraid to flaunt them in tiny skirts and high heels.
Dresses With Color Blocking
Wearing a color-blocking garment is the most straightforward approach for rectangle-shaped ladies to add shape.
When the garment includes color blocks that contrast sharply with one another, it naturally causes others to assume you acquired such contrasts organically, breaking up the up and down form of the rectangle.
A-line Gowns
This is the most universally flattering dress shape. It flatters nearly every body shape, and the best thing is that it flatters each body type for a different reason—which I find intriguing.
As the name implies, the A-line dress features an A-shaped form. As a result, it is a highly flattering dress for those with rectangular body shapes.
If you're a plus-size rectangular shape, the A-line dress can define your waist without bringing attention to your midsection. They are fantastic for your body type.
Dresses With Wraps
They hug your body and provide a beautiful feminine curve, while also making you appear taller.
The wrap dress emphasizes the cleavage and waistline, visually adding curves to the appearance. Bold prints provide the appearance of voluptuousness.
Peplum Gowns
The peplum dress flatters the rectangular body type because it draws attention to the waistline, adding equilibrium to the design.
Because you lack a naturally defined waist, the peplum dress will give the appearance of a core for you by flaring out directly above your hips.
Dress With Mermaid Form
Kim Cattrall and Kate Hudson both look stunning in mermaid dresses on the red carpet. The rationale is self-evident. Nothing says "feminine" like the mermaid form. If you want to add curves to your rectangle-shaped physique, mermaid dresses are the way to go!
Mermaid gowns and mermaid-cut everyday clothes will appear extremely attractive on the rectangle body shape woman who wants to seem more "womanly".
Dresses With One Shoulder
When a dress deviates from its usual shape, it adds drama to your ensemble, which is just what the rectangular figure requires. Kate Hudson is adept at flattering her rectangular body shape with asymmetric necklines, such as the one-shoulder dress.
2. Best Jeans For A Rectangle Body Shape
As previously stated, one of your finest advantages, which most rectangular shapes have, is slim and firm legs. Therefore, jeans are your time to highlight your assets truly!
Even though your athletic build gives you many options for jeans, I strongly advise you to seek jeans that add form! What does this have to do with jeans? I'm about to tell you the details.
Jeans With Flares
Flared jeans are unquestionably the most attractive leg shape for all body shapes. The cut may quickly make anyone's legs appear longer.
Making your legs seem longer may not be your primary goal as a rectangular body type with long legs, but they add curves to your legs and balance out your straight body.
To create the illusion of a defined waist, choose flare jeans with a wide waistband.
Jeans With A Boot Cut
Boot cut jeans are flare jeans' relative, although they have a less pronounced flare. The boot cut is designed such that the leg from behind the knees progressively widens out, but only enough to allow a boot below it.
Jeans With Patch Pockets
If you like a more feminine look, for example, you want your buttocks to appear less flat, then jeans with pocket features are the ideal choice for you.
Pockets with flaps will add volume to your butt and make your butt seem less flat. Slit pockets also help to add curves to your back. Whiskering at the hips gives the appearance of curvier hips and adds fullness to your bottom.
3. Best Tops For A Rectangle Body Shape
So, the objective here is to generate curves with the clothes you wear. Flutter or princess sleeves will look excellent on you in general. Shirts with a tight waist and decorations around the breast and shoulders will make you seem curvy.
Wrap Around Top
The wrap top is a godsend for the rectangular body shape since it defines your waist and makes you see feminine and put together.
Top With A Belt
The waistline is defined by the belted top, which aids the rectangle body shape.
Tops with belted or gathered waists draw attention to your waistline. If they have fullness around the breast and hips, they will appear to have a highly feminine hourglass body shape.
Vince Camuto Floral-Print Belted Blouse
Jackets with broad or structured shoulders and a nipped-in or belted waist highlight your waistline. Using pockets or accents, draw attention to your bust.
4. Best Rectangle Body Shape Skirts
When it comes to the best skirts for the rectangular body shape, the principle of adding form applies once more.
In addition, skirts with embellishments, seaming, or pockets that create the appearance of curves to your hips should be found in the rectangular form.
A-line Skirt
The fit and flare skirt, like the fit and flare dress, provides an A curve to your bottom half to break up the straight line of your natural figure. Better still, because it flares out on your hips, it effortlessly gives the appearance of a waistline for you.
Skirt With Bubbles
Choose from full or bubble skirts in a variety of lengths. To achieve an hourglass body shape look, pair with shirts with similar volume in the breast and shoulders.
Skirt With Tiers
Another unique design that will give more drama to your figure is a tiered skirt, which will balance out the straight up and down rectangular body shape.
Conclusion
There it is, Rectangle Body Shape Women, follow all the tips in this post, and you'll be looking great every day.
How to look great is easy if you just stick to what looks good on you.
Thanks for reading.