How to look stylish on a budget doesn't mean you have to sacrifice your sense of style. In fact, with a few savvy tips and tricks, you can look chic and stylish without breaking the bank.
This blog post will show you how!
How To Look Stylish On A Budget
To look stylish on a budget, keep your wardrobe occupied by clothing that flatters your figure and goes with what you already own. Wear only the accessories that fit your outfit and reflect your style.
I'm on a budget!" is something that I find myself saying more often than not these days.
With the economy in its current state, many people are looking for ways to save money, and it's no surprise that fashion retailers are beginning to feel the effects of this change.
Thankfully, there are some tricks you can use to still look stylish on a budget
To look stylish on a budget , you must first define your style.
Are you a fashionista who will only wear name brands and designer fashions?
Or, are you more of a casual and laid back person?
If you're the former, then shopping at stores like Amazon or Asos may not be an option for you because it is likely that their clothes won't match your style.
However, for those of you who prefer a more stylish casual and laid back look, these stores are definitely worth checking out.
For women with casual styles , there is nothing wrong with shopping at places like Amazon or Asos
While the clothes will tend to be less expensive than many Brand retailers', you can still find great clothes that are both fashionable and stylish.
Simply find clothes in your favorite colors or styles, and don't be afraid to mix-and-match different pieces in order to create new outfits.
Here are some great, stylish looks you can create with clothes from Amazon
There are also many different accessories available that you can wear to complete your outfit and create a look that is uniquely yours.
For example, I swear by the simplicity of wearing necklaces with three or more layers , because it makes an otherwise ordinary shirt or dress look like a complete outfit.
Of course, you also have the option of shopping in local Thrift stores to find different pieces that may not be available online.
All in all, it doesn't matter where you shop as long as you're wearing clothes and accessories that match your style and enhance your overall appearance .
If you're someone who likes to look stylish, but are on a budget, then these tips should help you out.
How To Stay Stylish On A Budget
1. Clothing Swap Parties
If you are not the fashionista/hipster type, or do not have any fashionable friends who can help with your style, then try to host a clothing swap party.
This is also an opportunity to meet new people in your city/country.
2. Thrift Stores
Don't be afraid to go to the thrift store since you don't have a lot of money in your wallet, that's what they're there for! You can find amazing deals or just great pieces at a fraction of the regular price. And it will probably take a few rounds before you find a piece you really want to buy, but the hunt is so much more rewarding!
3. Realize You Have Something To Offer
If you don't believe in yourself, no one else will.
If its hard for you to be confident about your style because of lack of money, try looking at other things that make you special and unique, and remember that your style is a part of you.
Not just a mask to wear to pretend to be someone else.
4. Separates & Mix And Match
As previously mentioned, clothing swap parties are a great way to meet people in your area.
As you probably already know, it is advisable to go for separates when you're on a budget since they can be mixed, matched and worn in an endless number of ways.
5. Avoid Trends Like The Plague
In the world of fashion, trends come and go.
So if you have a strict budget or a limited clothing collection, it is a waste to spend a few hundred on an outdated top in two weeks time.
It's better to stick with classic pieces that can be worn for more than just one season.
6. Buy In Bulk
If you're lucky enough to have a friend who's also on a budget, then go in together on some basics like plain tees or tank tops.
Sometimes the online store will throw in free shipping if you buy more than one item.
Even if they don't, it's worth it since wholesale sites almost always offer better prices anyway.
7. Sewing
I understand not everyone has the talent to sew, but if you have a bit of time and patience on your hands, then it's worth it to try.
Even if your sewing skills are more like Frankenstein than Kate Middleton, you can still make some amazing pieces.
A simple white tee with lace sewn on or cut up denim shorts can make a statement.
8. DIY Projects
DIY projects are my personal favorite when it comes to saving money, not only because they're super creative, but also because they show you that you don't always need an expensive tutorial to create something unique for yourself.
A simple Google search will give you ideas for DIY projects that don't cost an arm and a leg.
9. Collaborate With Friends
Your friends can also be your greatest resource when you're not sure what to wear or are looking for some inspiration.
Try styling each other with old clothes, accessories, etc.
This is especially fun if it's someone who's on more of the same page than you are when it comes to fashion.
10. Think Outside The Box
This is a very broad one, but I'll try to make it more specific.
If you have a certain style in mind but not the means to achieve it, think about things that could help you get there and what your current wardrobe can do for you.
A little creativity can go a long way!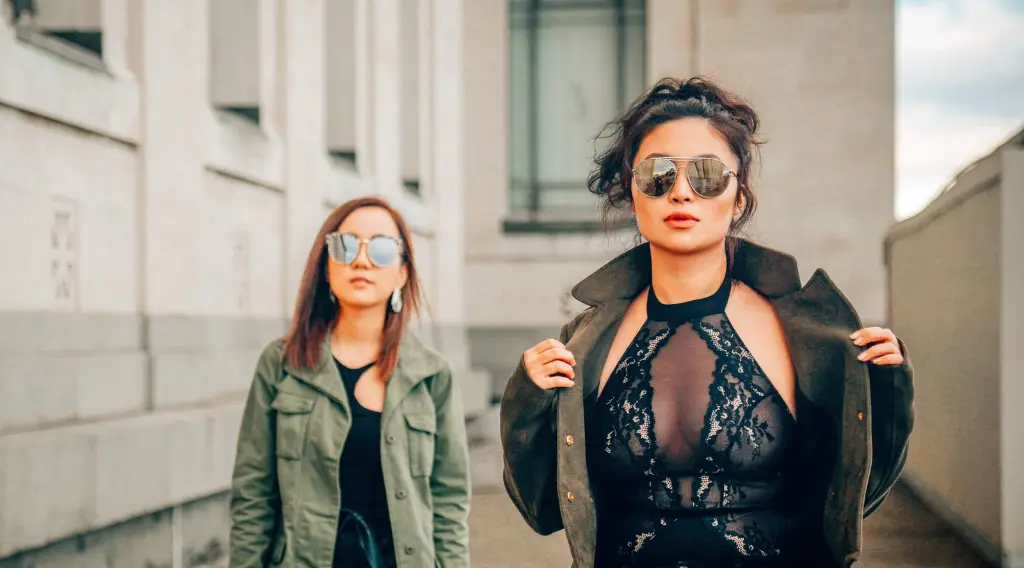 11. Thrift & Charity Shops
Most of the things in thrift stores are either overstock from larger chain stores, or they're things that were donated by people who don't want them anymore.
They're still very much usable and maybe even fashionable.
If these items were given away for free, they must be really cheap and in good condition.
12. DIY Jewelry
I love DIY when it comes to jewelry because not only is it really fun and addicting, but also because you get to add your personal touch into something that can become a staple in your wardrobe.
You could add some charms or beads to a plain necklace or bracelet, or sew some studs onto an old hat.
The possibilities are endless!
13. Make Your Own Headbands
It's really easy and fun to make your own headbands out of leftover material from other projects; you could also use regular ribbon.
A hot glue gun is the easiest thing to work with and very effective, plus it's extremely cheap.
All you need to do is measure out the ribbon and glue little strips onto the back of your headband.
If you're feeling fancy, add a bow or something else as an accent.
14. Find Celebrity Inspiration
Paying attention to what celebrities wear on the red carpet or in music videos can help you add to your wardrobe without spending a fortune.
If one of your favorite actresses has been seen wearing something, then it's probably available for purchase somewhere and at a fraction of the price.
15. Make A To-Wear List
I know that we've all felt that rush of happiness when we finally get to wear that one dress or shirt we've been dying for, even if it's just a little too big on us.
I find it helpful to write out all the things I want to wear, and then put them in order of priority from most wanted to least wanted.
Sometimes you forget about pieces when they're buried at the bottom of your closet, but when they're right in front of your face and on your to-wear list, you can't forget about them!
16. Style Your Hair Differently
Changing the way you style your hair can be a great way to add some variation into your wardrobe.
If you usually wear it down and straight, try tying it up into a messy bun or a ponytail.
If you always wear it with your bangs to the side, try parting them in the middle and curling your hair.
Even something as simple as changing up the way you part your hair can make a big difference!
17. Manage Your Closet
Take a few minutes out of your day to assess what you have in your closet.
Check for things that are falling apart or have stains, and see if there are other items similar to those that you could replace them with.
If you're looking for a new skirt but can't seem to find one, try using online shopping sites as a reference point.
18. Figure Out Your Personal Style
Before you go shopping, think about what your personal style is and the types of clothes that you like to wear.
If you know this in advance, then it can save a lot of time and money when you actually hit the shops.
This will also help if you're buying something online and there isn't an option for returns.
19. Borrow, & Rent
If you don't feel like buying and owning your clothes, why not borrow them?
Friends and family members might have items that you could borrow for a period of time to see if they suit you.
If those aren't an option, then try looking into clothing swaps or rent-to-own stores.
20. Shop Secondhand
I used to think that secondhand shopping was for people who didn't have any money, but I realize now that it can be just as fun and rewarding as shopping at the mall!
Some thrift/secondhand stores are actually better than regular retail shops because they have a wider variety of items under one roof.
Plus, you can find some amazing pieces that are in great condition but just don't have the tags on anymore!
How To Be Fashionable On A Budget
So you want to be fashionable on a budget. Is that right?
Well, you're not alone!
A lot of people want to look stylish and chic without spending a ton of money, minus the plain jane clothes at their local mall or thrift store.
Often times we see celebrities wearing the latest trends and we think to ourselves "How do they afford those clothes?".
It is definitely possible to dress beautifully without spending a fortune, as long as you know where to look.
Here are some tips on how you can become more fashionable on a budget:
If it's not on the rack at your local thrift store, it's probably online.
Sites like Ebay, Etsy and Craigslist are great places to find one-of-a-kind pieces ranging from vintage clothing to handmade items.
Thrift Stores
Thrift stores are always a great option for building out your wardrobe, but what if you're looking for something special?
If you have the time, check out the thrift stores in neighboring cities, as some people may donate items from different towns, this way you can build a more unique wardrobe!
Local Mall/Boutique
Remember the "thrift store" mentality when shopping at your local mall or boutique.
Sometimes bags on sale at high-end stores are brand new with tags on them, but they still go for half off during their sale.
The bottom line is, you don't have to spend a ton of money to look amazing!
Shopping Online
When shopping online, check the product pages for style ideas or things that similar people have worn with said pieces.
There are several sites out there where users upload images wearing the clothes listed.
This isn't an easy task, but it definitely helps.
Good Deal
Always be on the lookout for a good deal!
You never know when you'll see something that catches your eye at a discounted price, so if you see it – buy it!
It will definitely come in handy.
Latest Trends
Pay attention to the latest trends and plan out your purchases before buying anything.
If you're buying clothes just to have them, you're not really living up to the fashion trend, you might as well be wearing sweatpants.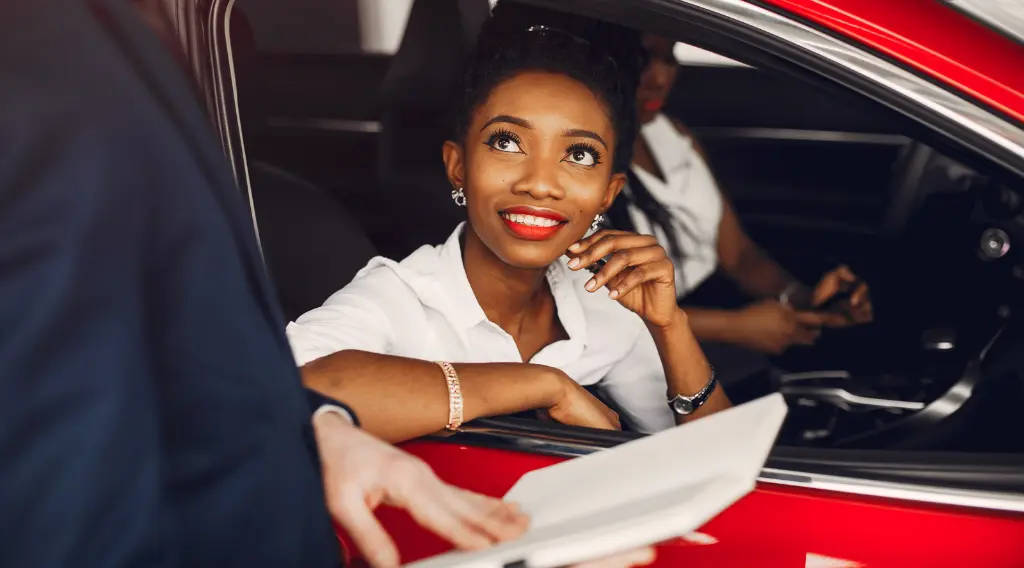 Budget
Try taking a look at your budget and figure out ways that you can save more money or even make extra cash.
If something is worth buying, it's definitely worth saving for!
Tools
Make sure that you're using the right tools when shopping online.
Sites such as Urstyle, Trendme, Shoplook, Villoid, Fashmates, Juxboard, Smartcloset, Chivore, Bantoa, Closetspace, Lookbook, Pinterest and Combyne.
Can help you see different styling ideas for clothes, bags, and shoes, no matter what you're in the market for!
Sale
If your local mall is not having a sale at the time you'd like to purchase an item, go to other stores within the mall at different times.
You'll find so many classy clothes on a budget you have if you look carefully.
A lot of malls have rotating monthly sales that take place every couple weeks.
The trick is to go early, as things tend to run out very quickly!
Frivolous Spending
Last but not least, don't let frivilous spending get in the way of looking great!
There are so many options for being fashionable on a budget, it just takes a little research and creativity learning more about how to be stylish.
So get out there and look fabulous!
Conclusion How To Look Stylish On A Budget
So, these are some tips to help you stay stylish on a budget.
Hopefully, they will give you some ideas of how to put together outfits that reflect your personal style without breaking the bank and teach you how to look classy and elegant on a budget.
If you want more advice, be sure to check out my other categories for some more topics uplifting women daily. 
Elegant Style, Fashion Tips, Quotes, Affirmations, Bible Verses,  Realities Of Life, and general Self Empowerment topics uplifting women daily. 
And remember, it's important to feel confident in whatever you do.