Hey there! Some links on this page are affiliate links which means that, if you choose to make a purchase, I may earn a small commission.This does not influence my evaluations. My opinion is my own.
How to look rich on a budget? Well, there's no need to break the bank in order to look like a million bucks. In fact, with a few savvy successful shopping tips and tricks up your sleeve.
You can easily dress like you're rolling in cash – without spending too much money.
So whether you're looking to spruce up your wardrobe for an upcoming special event, or you just want to add some high-end pieces to your everyday look.
keep reading for how to look rich on a budget.
How To Look Rich On A Budget
Dye Your Own Hair But Go To A Salon For The Cut 
Really all you need to do is buy hair dye in whatever color is closest to your natural hair color.
This way it doesn't look like you spend hundreds of dollars on dying your hair or getting it done at the salon!
Visit Thrift Stores
Thrift shopping is one of the best ways to save money, plus it doesn't look like you're poor!
It's also great because you can find unique pieces for super cheap, which allows you to stay on budget while looking rich.
Limit How Much Makeup You Wear (And How Often)
Just don't buy it when you go shopping, and when you do buy it just get the essentials.
If you're not sure what your essentials are, ask a friend who is good at putting on makeup for help!
How To Look Rich On A Budget Wear Faux Fur In The Winter Months 
Fake fur coats might seem expensive but they can be so cheap in the thrift store!
If you're not sure how to style it, just look up how to wear faux fur on Instagram or Pinterest.
You can't get rich without doing a little research!
Get The Latest Trends From The Website Of Your Favorite Brand 
If you want to make sure that you'll always have the best clothes, just look at how they style it on the website!
Then just go down to the thrift store and try to find pieces that are similar.
If you can't find something there, just wait for a good sale and then grab it up!
Get Only One Or Two Tattoos 
Sure tattoos might seem like an expensive accessory but if you're smart you'll just get one or two!
That way it doesn't look like you spent all of your money on tattoos, but looks more like an accessory.
Always Look Polished.
Everyone has different ways to show how they want to be perceived, but there are some general rules that can apply across the board.
First, always look polished – even when you're not wearing anything expensive.
Style your hair well, keep nails manicured and if you can afford it visit a nail salon for touchups.
Don't Wear Loud Colors.
Anyone can pull off a bright color, but if you want to look rich it's best to stick with neutrals (shades of brown, black and grey) as the basis of your wardrobe.
If you must wear a color make sure it is muted or pastel version of the hue.
For example: lavender or mint green instead of bright pink.
Don't Wear Head-To-Toe Designer Labels.
It might seem like a good idea to dress in one uniform designer item from head to toe, but it's actually the quickest way to look like you're trying too hard and this can work against how others perceive your net worth.
While it's okay to have a designer bag or pair of shoes, you should pay attention how the rest of your ensemble fits in.
Wear Age Appropriate Clothes.
Regardless of how old you are, how rich or poor you may be, there is never an excuse to wear clothing that is too tight (to avoid looking like it might rip any minute).
Too short (because this makes most figures look dumpy and unattractive)
Or has inappropriate messages written on it (for example: "Pimp your ride" or "I'm rich and you're not").
Don't Wear Name Brands On Clothing That Is Stretched Out Faded Or Has Holes.
It doesn't matter how much a piece of clothing cost when it's been ruined by being over-worn.
To look wealthy avoid wearing items with stretched out necklines, faded colors and ripped seams.
In addition, if a piece of clothing has a hole in it, don't wear it to the next social event or meeting you attend.
How To Look Rich On A Budget Don't Dress Like A Celebrity In A Magazine.
Unless they are in your shoes how do you know how celebrities really dress when they're not on red carpets?
It makes sense to take fashion cues how the rich dress, but you have to remember how they are constantly photographed by paparazzi.
This means that how they look on a magazine cover is how they want the world to see them – NOT how they actually dress when no one is watching.
How To Look Rich On A Budget Never Wear Sneakers With An Evening Gown.
Some people learn how to look rich on a budget by looking at what celebrities wear and how they look in magazines, but this is not the best way how to do it.
You might think there's no harm wearing casual clothing with formal pieces since how big or small the ensemble is doesn't matter, but if you want to know how to look rich "don't do it."
How To Look Rich On A Budget Means You Dress How You Want
Ever wonder why a person might have a certain image in mind how others should dress?
More than likely this is how the individual dresses and they don't like seeing people who are not up-to-date on how they want how others to look.
So, if you want how to know how to look rich on a budget but your friends are pressuring you how to dress "don't give in."
Wearing Too Much Jewelry Will Make How Rich You Appear Less Believable.
There's a thin line on how wealthy you really are and how tacky someone might perceive your net worth when you wear too much bling .
Don't Wear Too Many Fragrance Oils or Perfume Scents At Once.
How to smell wealthy may seem like a good idea at first, but if you want to smell rich don't offend with your scent, avoid being labeled as a fragrance snob by concentrating on spraying slightly on your pulse point.
Don't Show Up For A Backyard Barbecue In High Fashion Attire.
Unless you have a big reason dressing in formal wear during a casual event, wearing luxury items will make you look like a show-off.
If you want to look rich yet down-to-earth "dress comfortably."
Be Well Groomed.
Even if you just got out of bed, take care of yourself.
Have good hygiene, wash your face, brush your teeth, comb your hair.
Even if you don't have time for anything else that day, at least tidy up!
Keep An Eye On The Latest Trends When On Sale
If you want to look rich on a budget then it's important to keep yourself in tune with the latest looks and trends when on sale.
This way you can make sure that your clothes are always in fashion, and not wearing something outdated or unfashionable without going broke.
How To Look Rich On A Budget Think About Your Body Shape Before Shopping
Look at your body, what clothes do you feel comfortable in?
Try to go for those clothes and never buy anything that doesn't suit you just because it's cheap.
It will only stand out and you'll look tacky instead of rich.
Be Mindful Of Your Facial Expressions.
Always be conscious of how you feel, whether you're smiling or frowning, this will influence people's perception towards you.
Nothing affects first impressions more than facial expressions so always keep a smile on your face.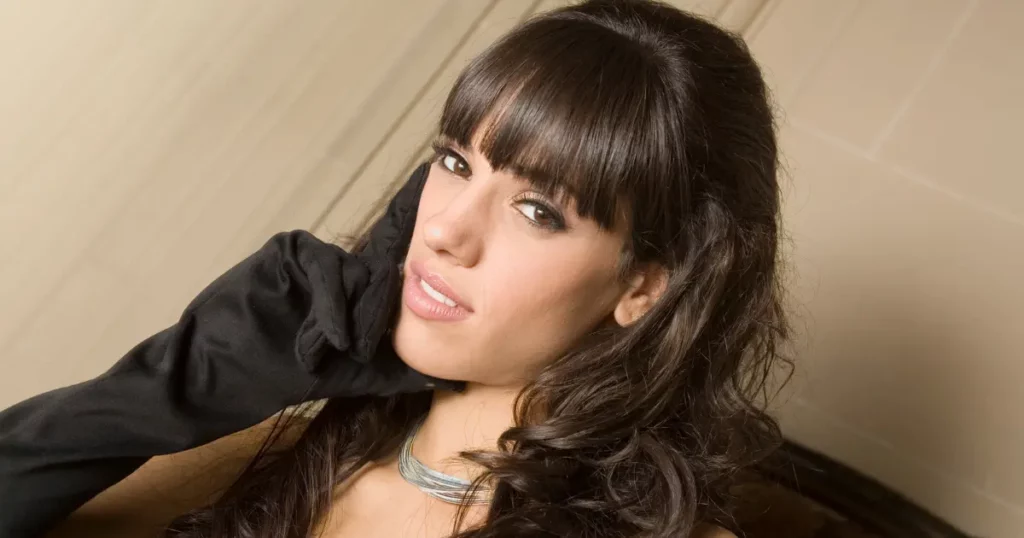 How To Look Rich On A Budget Get An All-Purpose Formal Dress.
Everyone needs at least one good black dress that can be worn for everything from a job interview to a cocktail party and beyond.
If you're on a budget you can find a suitable dress at any department store, but make sure it's classic enough to look good on its own or paired with other things.
How To Look Rich On A Budget Get Your Self-Worth From Within.
The most important element in how successful and wealthy you come across is how you carry yourself and how much confidence you exude.
How To Look Rich On A Budget Stop Making Excuses For Yourself
When people come with an excuse about why they can't do something or can't achieve a certain goal and we automatically accept it as truth, don't blame them; when you make excuses when they try to help you, don't take it personally.
Conclusion On How To Look Rich On A Budget
Here's how to look rich on a budget, without breaking the bank. 
Now that you know some of these tips and tricks for looking great while not spending much money at all, it's time to put them into action! 
In the meantime, be sure to check out my other posts for even more ideas regarding Elegant Style, Fashion Tips, Quotes, Affirmations, Bible Verses,  Realities Of Life, and general Self Empowerment topics uplifting women daily.