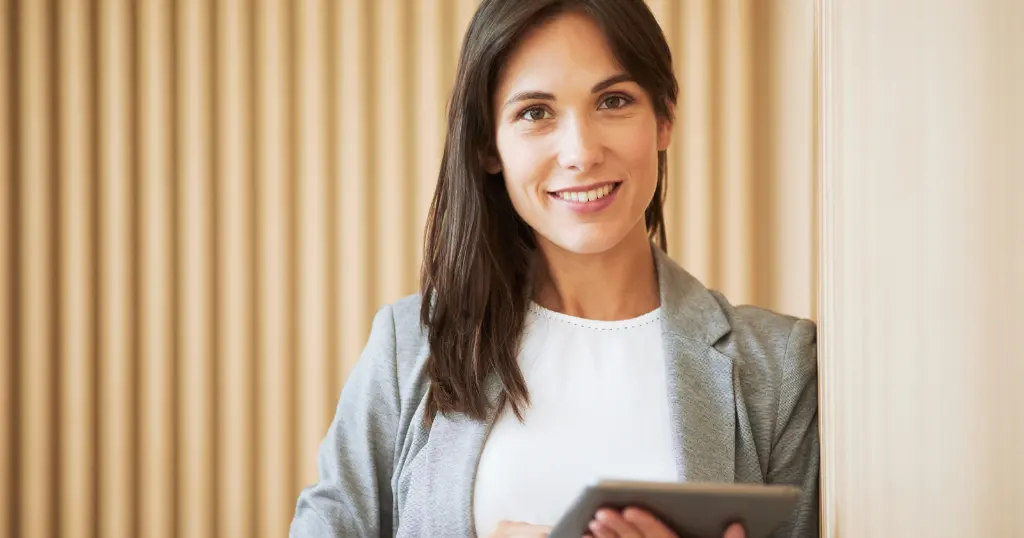 If you're looking for advice on How to look good at work every day, you've come to the right place. Here, you'll find tips and tricks on everything from dressing for your body type to putting together an outfit that will make you feel confident.
So whether you're just starting out on your journey to becoming a fashionista or if you're looking for some new ideas, I've got you covered.
How To Look Good At Work Everyday
Attractive people are more likely to be successful at their jobs, regardless of the type of business they're in.
I'm not saying that you need to dress like an extra from Gossip Girl or even that you need to look like a model (some might disagree).
I'm just saying that dressing well will help your career far more than dressing down will.
Dress for the job you want, not the job you have.
Find out my 27 ways on how to look good at work everyday by reading the tips I have below.
How To Look Good At Work Every Day Tips
A Good Haircut
Get a haircut that suits your face shape, and don't be afraid to experiment from time to time.
If you usually have straight hair, try curling it every now and again to give yourself a different look. 
The same can be said for curly-haired people, sometimes straightening your hair will help you "look the part".
Hairdressers are usually experts at knowing what haircut looks good on whom, so don't be afraid to ask them for advice.
For Those That Wear Glasses
If you wear glasses, make sure you wear them with confidence.
They can make or break your image, so don't wear them if they aren't doing you any favors
Ask your optician about getting contact lenses instead!
How To Look Good At Work Every Day When You Need That Promotion
If you're trying to get noticed at work for a promotion, avoid wearing clothes that are too casual.
A business suit will always command respect and instantly put you above people who wear casual clothes every day.
Fit Really Matters
When wearing a suit, make sure your suit fits properly.
It shouldn't be too tight or too baggy and always sit down before leaving the house as this is the only way to know if your suit is fitting correctly!
How To Look Good At Work Every Day Really Requires Personality too.
Dress smart, but also dress for your personality!
Wearing a suit all the time won't do you any favors, and people will notice that you're not interesting or fun to be around, so when you do, loosen up with your personality.
Add a business casual, personal style that says you are fun to be around, and you look good and put together in the process.
Accessories
Keep your accessories simple but classy.
Don't go overboard with them as they can make your outfit look tacky very easily.
Finger Nails
Your nails should always be kept short and clean.
Even if you work in a very casual environment, long nails can look unprofessional.
So make sure they're filed neatly and don't have any dirt underneath them!
Invest in a home manicure set for days you cannot get them professionally done.
Having Good Fresh Skin
If you don't like your skin then change it.!
Cover up tattoos and scars with concealer or foundation, use skin toners to take away the shine and keep your face moisturized at all times.
It's not healthy for your skin to be caked in makeup but it's even less healthy if you're letting yourself go because of money problems!
Organising Your Closet
Have a few smart outfits that you can mix and match.
It can be difficult to find clothes that fit well and look good, so stick to a handful of outfits that you can make work and get rid of anything else.
Tattered Clothing
If your clothes are starting to fall apart, don't wear them.
It's as simple as that!
When people see holes or broken zips they assume you don't take care of your things and this could reflect badly on your work.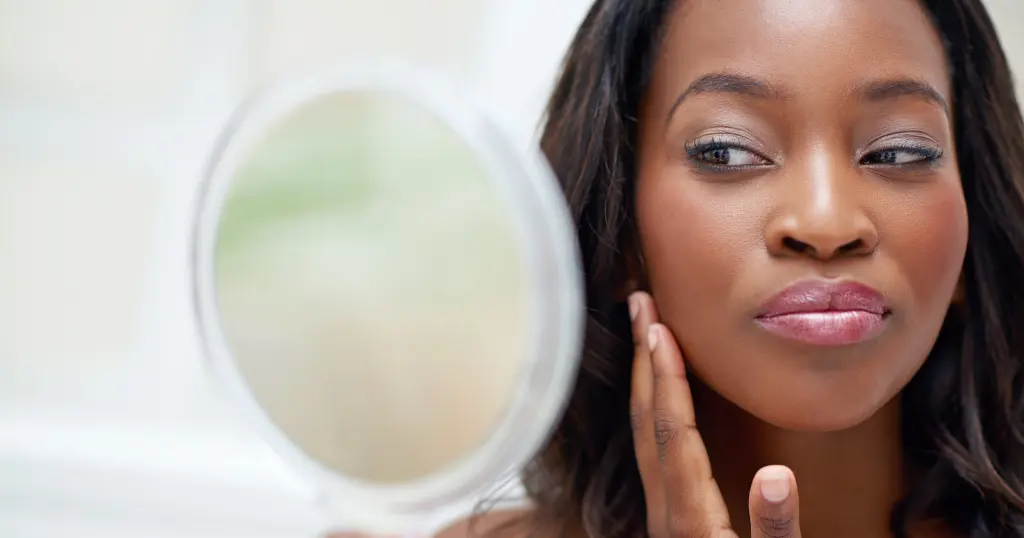 Cleanliness Speaks Volumes
Make sure you're always clean and fresh.
This is especially important if you work in a very hot environment as nobody will want to be near you when you smell!
Take a shower every morning and change your clothes at least once during the day (if not more).
How To Look Good At Work Every Day Without Heavy Makeup
Avoid wearing heavy make-up in the workplace unless you're actually performing in front of people.
It can come across as unprofessional and people might think that you're not taking your job seriously.
If you are using heavy make-up, don't forget to take it all off before getting to work!
Wardrobe Malfunction Day
Have a go to outfit for days when nothing seems to fit, or you can't be bothered to get dressed.
I have a black suit that is a bit snug on me but it's extremely comfortable and makes me look smart on those days.
Don't wear the same clothes every day
This is a big one as it can be hard to find clothes that fit and look good, but try to mix things up a little if you want people to notice you more.
If your outfit is starting to look too similar then change the color of your shirt or switch your skirt for a pair of trousers.
Place And Time
If you're going out with friends then wear whatever you want. if not everyone has to look smart.
If you're going to a job interview or meeting a new client then make sure you put your best foot forward and dress well. It's only polite!
Wearing Black
You can almost always wear black to look amazing.
It goes with everything and is slimming, so give it a try!
Budget
If you're on a budget, then use cheaper accessories to spruce up your outfit.
I have lots of necklaces that are worth $0.50 but they dress up my outfits perfectly.
Don't spend too much money on clothes if you're not going to wear them much.
Underwear
Never dress in a way that shows off your underwear.
Always make sure you're wearing the right underwear and don't leave any flesh exposed!
Special Occasions
Always keep one really nice outfit for special occasions.
This might be an expensive item of clothing but it doesn't have to be, just make sure you can always look your best.
Solid Colors
If in doubt, dress in the same color.
Always wear a solid color shirt or blouse and then add a patterned coat to liven things up a bit.
Dark Colors Look Slimming
Wear clothes in dark colors when you want to look slimmer.
It's the opposite if you want to make yourself seem larger, but if in doubt always go for black, navy or grey.
How To Look Good At Work Every Day Means Ironing Your Clothes
Make sure your clothes are ironed.
Nobody wants to be wearing something that is rumpled, so keep your clothes looking neat.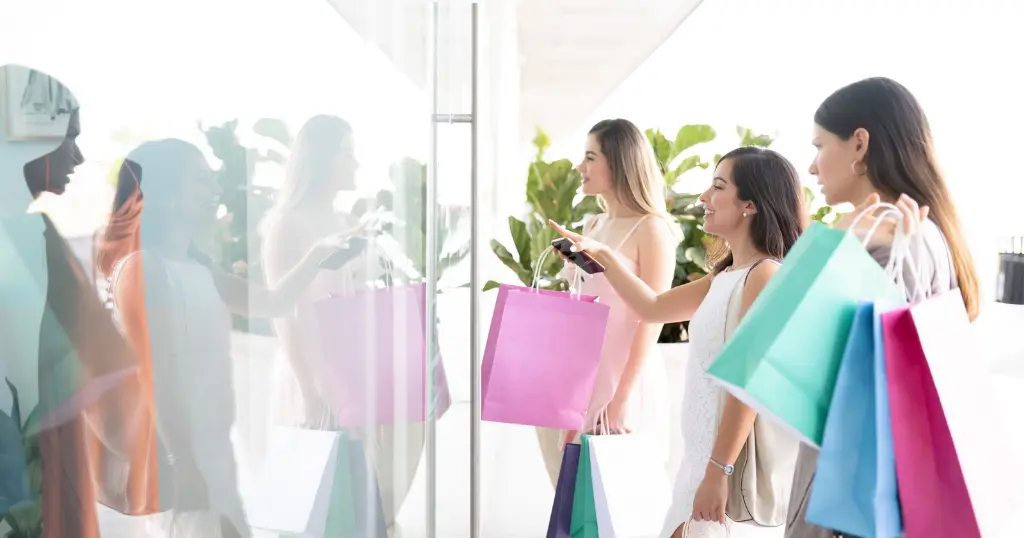 Appropriate shoes are key.
If you're going to an interview then wear smart shoes, even if they are slightly uncomfortable.
If you have nothing nice to wear then go for a pair of trainers or boots in black.
Wrist Watch
Wrist watches are a great way to look minimal and great looking in outfits.
Mirror
Look at yourself in the mirror before leaving the house.
I do this every time I leave the house and make sure I don't have to go back to change.
My outfit must always look good and exhibit my personal style.
If you're not sure then take another look!
Smile
Smile at yourself in the mirror.
You might be smiling because of a great outfit or looking pretty, but either way it's always good to see a happy face.
Comfort
If your clothes are uncomfortable then don't wear them.
This sounds obvious but it happens all the time!
Conclusion: How to look good at work every day
I hope that you found this blog post informative and helpful.
So whether you're just starting out on your own or want to give your current routine a refresh, follow the simple and helpful tips that will have you looking great in no time!
In the meantime, be sure to check out my other posts for even more ideas regarding Elegant Style, Fashion Tips, Quotes, Affirmations, Bible Verses,  Realities Of Life, and general Self Empowerment topics uplifting women daily.