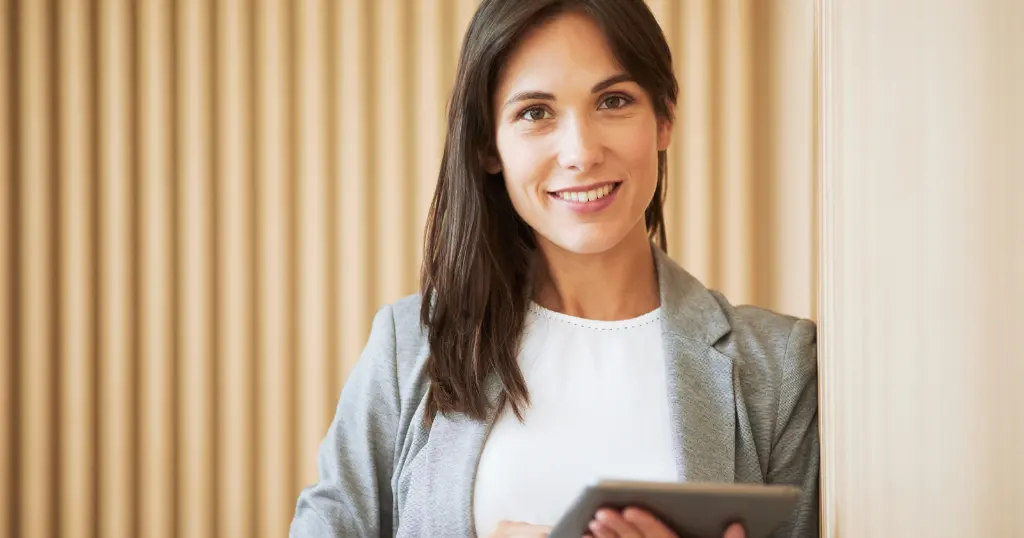 How to look good at work every day: Let's face it, we all want to look our best at work. Here are 22 New Rules to follow to make that happen!
Whether you're trying to impress your boss or simply wanting to feel more confident in yourself, looking great at work can be a challenge.
But with a few simple tips, you can easily step up your work style and look great every day.
How To Look Good At Work
A Good Haircut
Get a haircut that suits your face shape, and don't be afraid to experiment from time to time.
If you usually have straight hair, try curling it every now and again to give yourself a different look. 
The same can be said for curly-haired people, sometimes straightening your hair will help you "look the part".
Hairdressers are typically experts at knowing what haircut looks good on whom, so don't be afraid to ask them for advice.
Glasses
If you wear glasses, make sure you wear them with confidence.
They can make or break your image, so don't wear them if they aren't doing you any favors
Ask your optician about getting contact lenses instead!
Put Together A Versatile Wardrobe
Having a few key pieces that you can mix and match will make getting dressed for work each day a breeze.
Look for pieces that are both stylish and comfortable, so you'll feel good as well as look good throughout the day.
Promotion
If you're trying to get noticed at work for a promotion, avoid wearing clothes that are too casual.
A business suit will always command respect and instantly put you above people who wear casual clothes every day.
Fit really matters
When wearing a suit, make sure your suit fits properly.
It shouldn't be too tight or too baggy. Try sitting down several times around the house before leaving for work, to know if your suit fits you well!
Accessories
Keep your accessories simple but classy.
Don't go overboard with them as they can make your outfit look tacky very easily.
Finger Nails
Your nails should always be kept short and clean.
Even if you work in a very casual environment, long nails can look unprofessional.
So make sure they're filed neatly and don't have any dirt underneath them!
Invest in a home manicure set for days you cannot get them professionally done.
Have A Good Skincare Routine
Wash your face every morning and night, and use a gentle exfoliator once or twice a week.
This will help to keep your skin looking healthy and luminous.
If you don't like your skin, then change it.!
Cover up tattoos and scars with concealer or foundation, use skin toners to take away the shine, and keep your face moisturized at all times.
Tattered Clothing To Work
If your clothes are starting to fall apart, don't wear them.
It's as simple as that!
When people see holes or broken zips they assume you don't take care of your things and this could reflect badly on your work.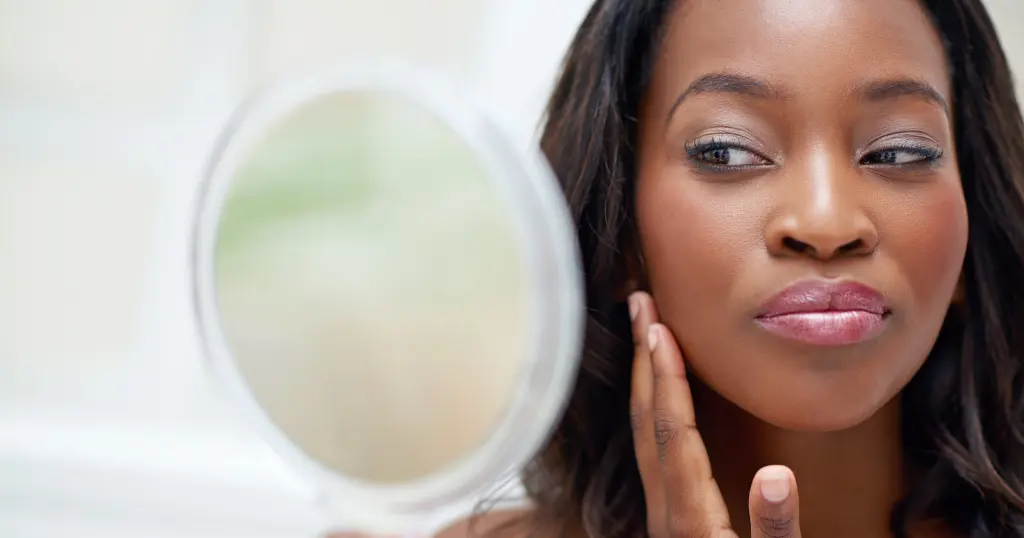 Cleanliness Speaks Volumes
Make sure you're always clean and fresh.
This is especially important if you work in a very hot environment, as nobody will want to be near you when you smell!
Take a shower every morning and change your clothes at least once during the day (if not more).
How To Look Good At Work Without Heavy Makeup
Avoid wearing heavy makeup in the workplace unless you're actually performing in front of people.
It can come across as unprofessional and people might think that you're not taking your job seriously.
Wardrobe Malfunction Days
Have a go-to outfit, for days when nothing seems to fit, or you can't be bothered to get dressed.
I have a black suit that is a bit snug on me, but it's extremely comfortable and makes me look smart on those days.
Don't wear the same clothes every day
This is a big one, as it can be hard to find clothes that fit and look good, but try to mix things up a little if you want people to notice you more.
If your outfit is starting to look too similar, then change the color of your shirt or switch your skirt for a pair of trousers.
Place And Time
If you're going out with friends, then wear whatever you want. If not, everyone has to look smart.
If you're going to a job interview or meeting a new client, then make sure you put your best foot forward and dress well. It's only polite!
How to Look Good At Work Wearing Black
You can almost always wear black to look amazing.
It goes with everything and is slimming, so give it a try!
Underwear
Even though it may not be visible to others, the underwear you wear can have a significant impact on how you look and feel throughout the day.
Wearing ill-fitting or uncomfortable underwear can make you look disheveled, even if the rest of your outfit is pristine.
In addition, tight or constricting underwear can cause physical discomfort that can distract you from your work.
On the other hand, wearing well-fitting and supportive underwear can help you look and feel your best at work.
Not only will you be more comfortable, but you'll also avoid any embarrassing wardrobe malfunctions.
Furthermore, taking the time to select flattering and stylish underwear can give you a confidence boost that will help you to ace that presentation or close that big deal.
So next time you're getting dressed for work, don't forget to give some thought to your underwear.
It might just be the most important part of your outfit.
Special Occasions
We all want to look our best at work, but sometimes it can be difficult to know how to put together the perfect outfit.
That's why it's important to have an impromptu special occasion outfit for work.
This way, you'll always be prepared for any last-minute event or meeting.
Here are some tips for putting together the perfect impromptu special occasion outfit:
Choose versatile pieces that can be dressed up or down, like a black blazer or a white button-down shirt.
Find items in your closet that you don't typically wear to work, like a statement necklace or a bright cardigan.
Put together a few different options so you have different looks to choose from.
And most importantly, don't forget to accessorize! A great bag or pair of shoes can really make an outfit pop.
With an impromptu special occasion outfit for work, you'll always be prepared to look your best.
This might be an expensive item of clothing, but it doesn't have to be, just make sure you can always look your best for impromptu, work events.
Solid Colors
If in doubt, dress in the same color.
Always wear a solid color shirt or blouse and then add a patterned coat to liven things up a bit.
Iron Your Clothes
Make sure your clothes are ironed.
Nobody wants to be wearing something that is rumpled, so keep your clothes looking neat.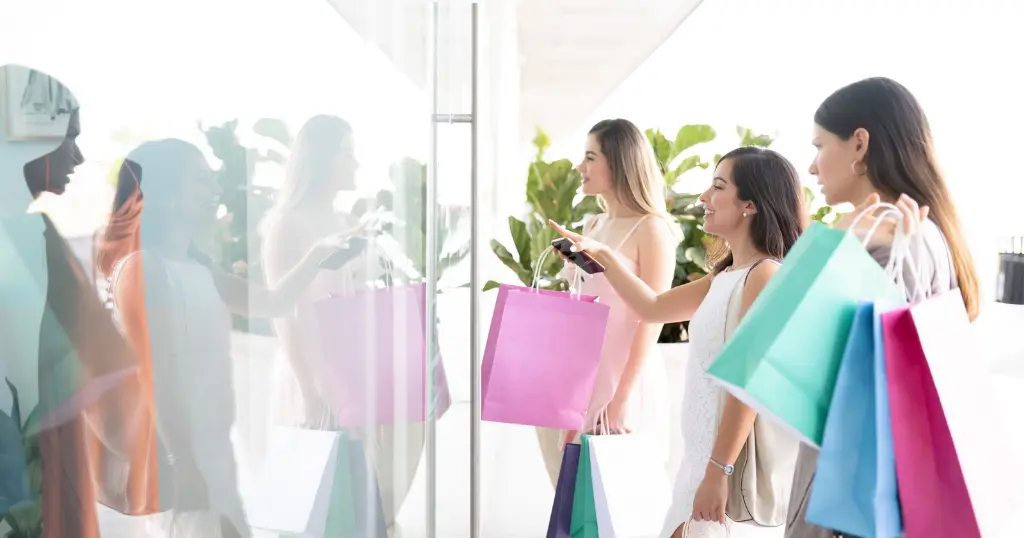 Appropriate shoes are key
Your choice of footwear can say a lot about your personal style.
However, when it comes to the workplace, it is important to choose shoes that are both stylish and appropriate.
Depending on your office dress code, you may need to err on the side of caution and opt for a more traditional look.
However, there are still many ways to express your personality through your shoes.
For example, if you work in a more creative field, you may be able to get away with more colorful or unique styles.
No matter what industry you work in, though, there are a few principles that always apply.
First and foremost, it is important to make sure that your shoes are clean and well-maintained.
Secondly, you should avoid any styles that are too loud or distracting.
And finally, always make sure that your shoes are comfortable enough to be worn all day long.
By following these simple guidelines, you can ensure that your footwear makes the right impression at the office.
If you're going to an interview, then wear smart shoes, even if they are slightly uncomfortable.
If you have nothing nice to wear, then go for a pair of trainers or boots in black.
Wrist Watch
Wearing a wristwatch to work each day is an easy way to ensure that you always look good and professional.
A wristwatch adds an element of sophistication and style, no matter what type of outfit you are wearing.
In addition, a wristwatch can help to make you appear more organized and punctual.
If you are meeting with clients or customers, they will appreciate the fact that you are taking the time to keep track of time.
Wearing a wristwatch is a simple way to boost your image and leave a positive impression on those around you.
Keep A Mirror Close By
Let's face it, we all want to look our best at work. After all, looking good can boost our confidence and help us to impress our boss and colleagues.
But how can we make sure that we always look our best?
One essential item is a mirror. A mirror can help us to check our appearance before we leave for work, ensuring that we haven't missed a button on our shirt or that there isn't a strand of hair out of place.
Mirrors can also be handy for quick touch-ups during the day, such as reapplying lipstick or powdering our noses.
In short, a mirror is an essential tool for anyone who wants to look their best at work.
Smile
Have you ever noticed how people who smile tend to look more attractive and confident? There's a reason for that.
Smiling is essential for looking good at work. Not only does it make you look more approachable and positive, but it also conveys a sense of trustworthiness.
And when it comes to looking good at work, those are two very important qualities.
Of course, smiling isn't always easy. Sometimes we have to force ourselves to do it.
But even if it's not natural, the benefits of smiling are worth the effort. So next time you're feeling stressed or down about your job, remember to put on a smile. It just might be the thing that helps you get ahead.
How To Look Put Together
Conclusion
Looking great at work doesn't have to be difficult or time-consuming. By following the simple tips in this post, you can easily make sure you always look your best at work and intentionally put together with your style.
Be sure to check out my other blog categories for more great tips on how to improve your lifestyle and well-being.
Elegant Style, Fashion Tips, Quotes, Affirmations, Bible Verses,  Realities Of Life, and general Self Empowerment topics that uplift women daily.