Hey there! Some links on this page are affiliate links which means that, if you choose to make a purchase, I may earn a small commission.This does not influence my evaluations. My opinion is my own.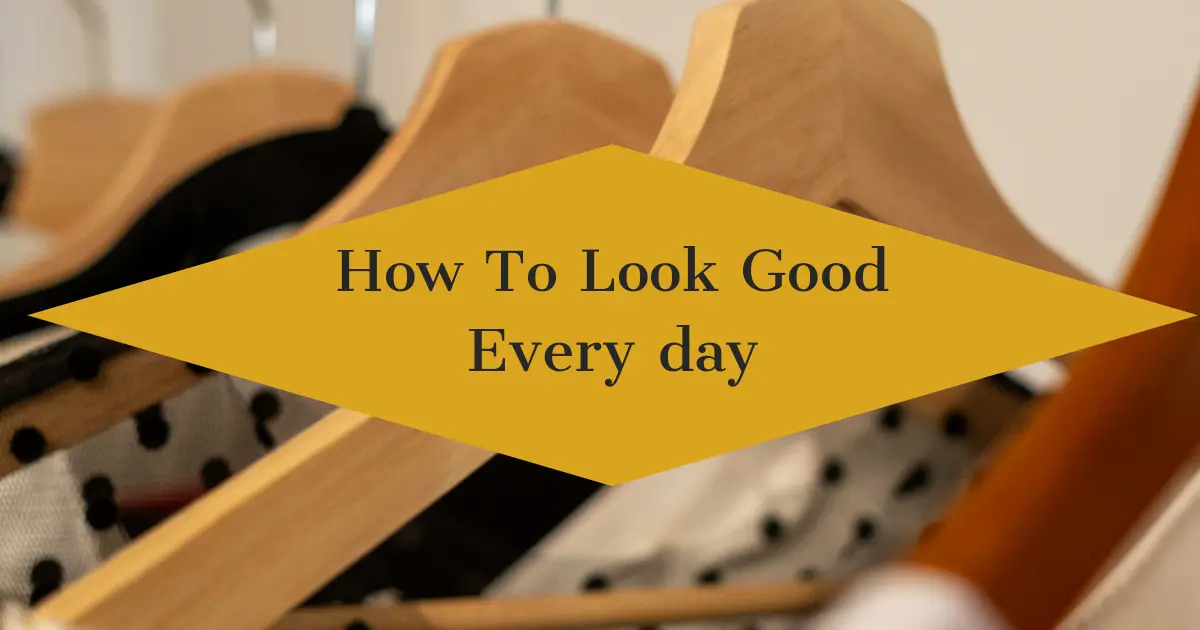 How to look good every day is a very simple thing to do, so don't worry.
By the time you've read through the tips I'm going to give you, you'll never need to google how to look good every day ever again.
What you need to understand are the dressing tips that bring your style together to make you classy and elegant.
I have listed 13 dressing tips for women that can guarantee you look good every day whether you are out with friends or at an event.
Your new dressing style will be the difference between good, better, and best, with you, now dressing your best.
Think of it like this, there are things that can make you or break you with your dressing style on a daily basis, whether it's personal or professional.
Your look can either get you the gig, or it can cost you the gig. Find you desirable, or make people overlook you.
And what we want by the end of this post, is for heads to turn because we are looking good.
Let's get into how to look good dressing tips listed below, so that it will have you looking like a million dollars and a woman with elegant style.
How To Look Good: 13 Helpful Tips
A Model's Picture Should Not Be Your Reality
Never Use A Model's Picture to Compare Yourself.
And when I say model, I also mean celebrity singer, a woman in power, your idol actress, TV crush, and the list goes on.
Why?
Because 80 out of 100 times, that picture you love so much has been retouched a few times and filtered until it looks perfect and flawless.
And because our self-esteem and self-confidence are part of the way we feel about how we look, comparing yourself to that picture sends you on a false journey of not being or looking good enough.
Think about all the retouching apps out there today, you no longer have to take professional pictures at a studio if you want something basic. You can find an app on Google play and retouch your hair, eyes, nose, and mouth to look and create almost a different person.
We want to look good resembling ourselves, it's called class.
Put Yourself Together
Always Put Your Outfits Together With Immaculate Intention
It doesn't matter whether your fashion style of the day is to dress, Casual, Bohemian, Street style, or Chic, always be intentional and put together nicely.
Women who intend to look good come in different shapes, sizes, and ages, and they could be filthy rich, living comfortably or on a budget.
The one thing that is constant is the habit of always looking classy and on point when dressed.
They have great style and ooze elegance and sophistication, even sitting in their PJs or working out in their training gear.
Your Dressing Style Should Follow All The Rules
Always Dress Perfect
This means recognizing dress codes and abiding by them.
Create a look way above the dress codes that keep you looking stunning but appropriate.
If you have to dress for a formal occasion every day, always look elegant by wearing the appropriate attire for the event, and avoid inappropriate clothing that will cause eyeballs on you for the wrong reasons.
Dressing perfectly by being appropriate gives the impression that you are a classy lady, which makes others treat you accordingly.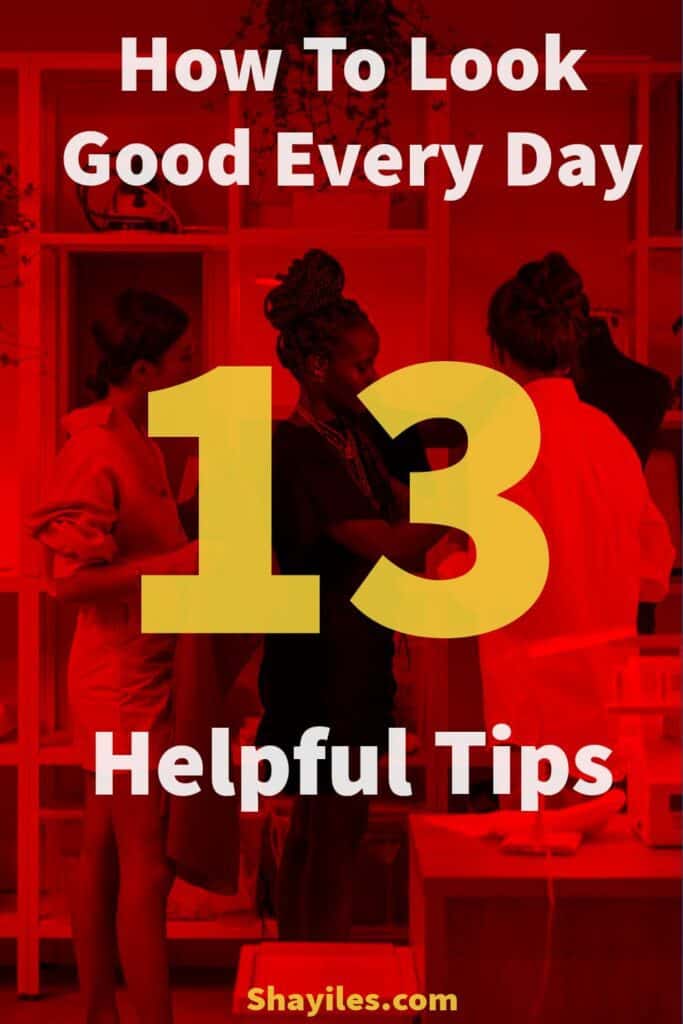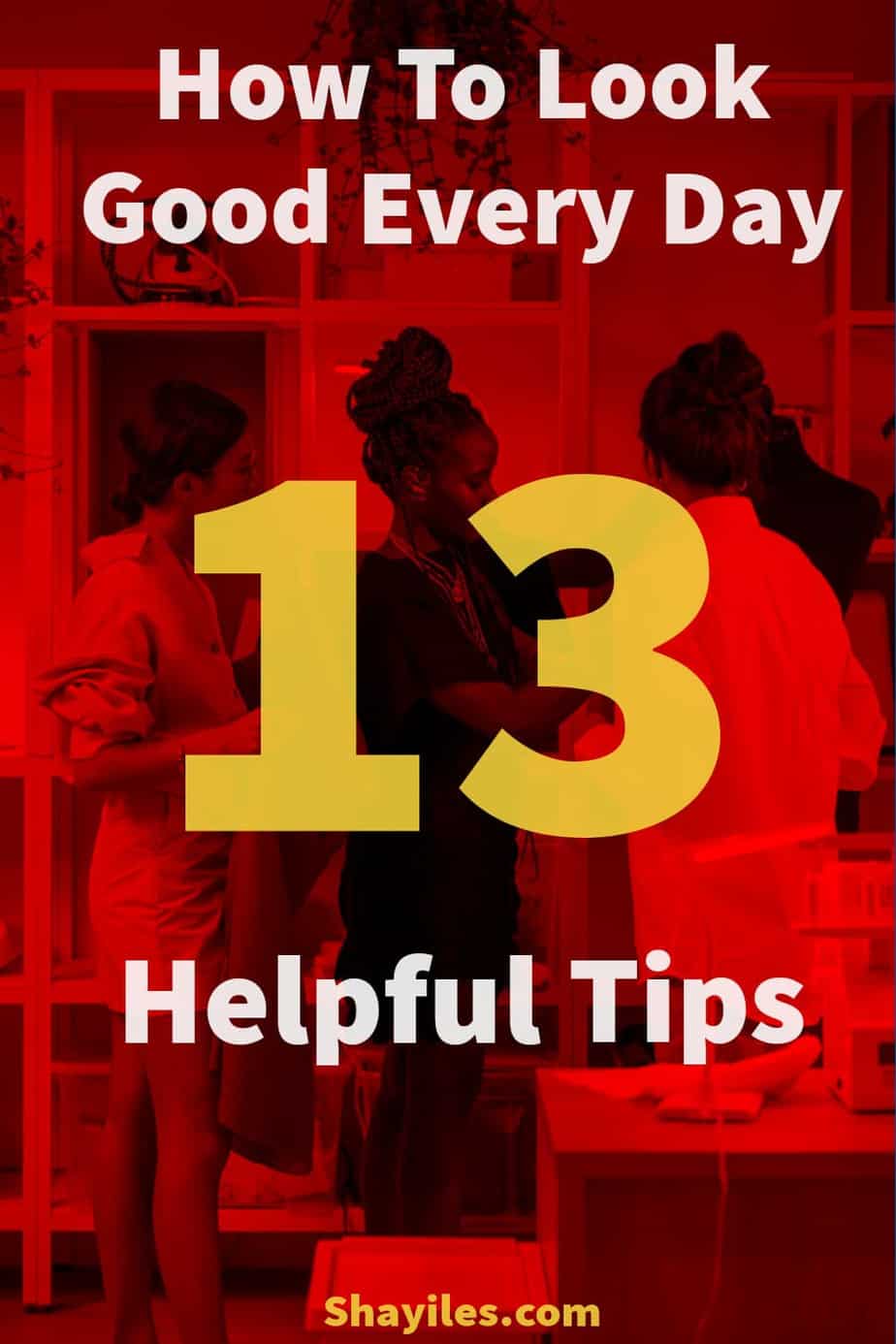 Create A Closet That Works For You
Invest In A Closet That Is Useful To You
Building a closet that you can open every day and know works for you is a smart thing to do and would be useful.
You would no longer need to buy items you don't need or hang on to items that don't size you, all in the name of that one day, something might change.
You need to declutter your closet today and create one that makes you feel superb every day.
A closet that you love and can pick out any piece to wear and feel fulfilled will always make you look good.
Dress Like A Boss
Wear Girl Boss Looks
Don't buy anything that doesn't give you that girl boss look.
You need to be able to look in the mirror and know how good you look, and feel like a million dollars. If you can't say it then ditch the look. You'll find something better next time.
Your look should move your appearance forward every time you wear something.
Avoid Casual Dressing Mistakes
Casual dressing can mean so many things
An unkempt appearance by roughly put together, non-ironed, smelly, mismatched, not washed clothing, is not the dressing of a classy lady.
It shows you do not care how you present yourself to the world, which is a loud statement about your shortage of confidence in grooming yourself well.
At all times, your clothing should be immaculate.
Become Familiar With Classic Outfits
Classic outfits for women
Classic outfit styles are synonymous with a classy lady, because of their long life expectancy and how dapper classic looks are.
Take away bland or boring from your mind now.
Classy classics are totally elegant and polished and ooze classy lady lifestyle. It is also a wonderful way to look good every day.
An example of some could be trench coats, LBD, black leather jackets, pumps, sunglasses, and your signature perfume…
Comfortable Clothing Is Essential
Comfortable women always look good every day
It's possible to have style as well as comfort, and this is a big tip on how to look good every day.
Comfort can be found in any style or shape, so it's not worth the hassle of wearing a pair of shoes, dress, or other clothing just to make yourself feel uncomfortable.
When you try anything on, sit, walk, jump and feel it, and ask yourself if it's something you can wear throughout the day.
Seriously Consider Getting Used To A Clothing Budget
A clothing budget is a dressing style must have
Have a clothing budget to purchase your clothing and to know how much you spend on clothing monthly or yearly.
Do you know how much you spend on clothing now?
Some women spend so much time buying sale goods because they are on sale, but what's the point if they don't give you that girl boss look?
If you ask me, you tie down money on clothing, you could use to fund something else.
Have a clothing budget and you'll allow yourself the opportunity to purchase only the items you need in your closet.
The Mirror Should Be You Best Friend
The Mirror
Never leave home without checking out with your best friend –The full-length mirror!
Presenting yourself to the world, as if you are clueless, will only happen if you don't make friends with the full-length mirror.
The more you look at it, the more you train your eye to see the imperfections in your dressing.
This is an iimportant tip on how to look good every day you should take seriously.
Don't Let Fear Hold You Back
What do you like to wear?
You can rock any style you want as long as you keep your eyes on your size and body type.
The key is balance. Know what fits you and rock with it.
Don't hold yourself back because of fear of your size and shape, just learn lessons in what shapes fit you the best, try it on, and zoom, off you run looking like a boss lady.
Know Your Colors For Skin Tone
The Color Wheel
If you know how to work with color, your dressing will be captivating.
Know what colors suit your skin tone.
For some people, it may be the brighter color shades of a particular color and for others the not so bright end of the color spectrum.
Become familiar with how the color wheel works
Every color has its hue, saturation, and brightness, so play around with them to know what enhances your skin tone the best in good lighting, and buy outfits that compliment you around those shades.
Blazers and Jackets Should Be A Go To In Your Closet
Blazers and Jackets For Women
Women, always know jackets can change an outfit and create great style. Invest in them.
A great tip is changing buttons to make them pop different.
Conclusion
I hope you've enjoyed this post on how to look good? Put these 13 tips into your look always and you'll be a woman of grace and poise in no time.
When you feel fantastic about the way you look, you automatically show it when interacting with people around you.
These tips are there to help you feel confident about the way you dress and make life comfortable and easier for you to bring out what is already inside of you.
Also, remember that forming the habit of these tips by consciously following them diligently, will get you to look good sooner.
Thanks for reading! Pls Spread the love. To share your thoughts or questions, drop a comment below.
If you want to learn more about elegant style guides, go here