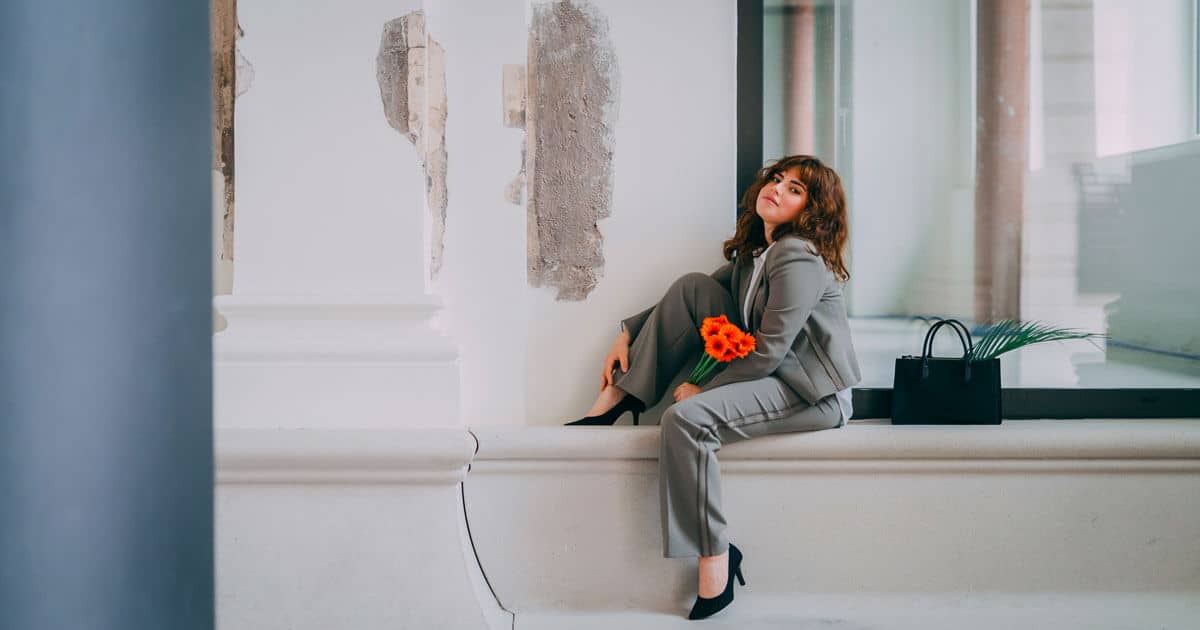 I have always believed that it is important to dress perfectly or appropriately at all times.

Wearing the proper attire means that you respect not only yourself but other people too.
Imagine getting an invitation to an event with a dress code attached to it, and you ignore it, wouldn't you seem rude?
Or how unprofessional would it be of me, if at my workplace, I decided to defy protocol dress attire rules?
It is always important to aim to look decent in every setting you find yourself.
Over the years, I have used many ways to help me dress perfectly and appropriately, and I decided to bring these tips to you in a blog post.
Below are tips for women that will help you on different occasions you may find yourself.
Casual Attire Outfit Ideas To Dress Perfectly
Dressing perfectly in casual attire is a personal choice of comfort.
Women can wear pants that are made of denim or khaki material, on occasions that are casual in nature. As well as skirts and dresses.
Casual attire can be anything that you feel relaxed in, so to dress perfectly in casual attire is a very easy task to do on casual occasions.
This could include, going to visit friends, shopping, day-to-day chores, or school runs. Casual attire can be worn to any event that doesn't ask you to be semi-formal or formal.
Below, I have a guideline on how to dress perfectly for casual occasions
Types Of Dresses
A-Line
A-line dresses are fitted at the waist and flare out from the waist down. They have normal shoulders.
These dresses look good on everyone, even women who complain about having thick thighs and hips.
If you want to hide problem areas, the A-line dress is the perfect type of dress.
Babydoll
The Babydoll dress is flouncy, short, and has an empire waistline. It actually resembles a négligée. The waistline is empire.
The dress covers up the midsection, so they are the perfect style for women who want to conceal their tummies.
Empire
Empire dresses are set above the waistline and just below the bust.

These dresses vary in their length and are fantastic for women who have small breasts.

A great advantage of this dress is they are perfect for women who want to hide their stomach, hips, or waistline.
Wearing this type of dress will make you feel comfortable and perfect for any occasion.
Jumper
The jumper dress is a casual outfit that is sleeveless and designed to be worn over blouses, t-shirts, or sweaters.

These dresses can be any length, but most of the time they fall below your knees.
Mini
Mini dresses are designed at least two inches above your knees.

They are the best dress style for an apple body shape since they tend to show off your legs.
Maxi
Maxi dresses are the opposite of the mini dress and are long in length, covering your ankle.

They are great at making you look leaner and taller.
Sheath
The sheath dress does not have sleeves nor do they have a waistline. And create a long line for women that make them look slimmer.
Shift
The shift dress is cut straight and does not have a waistline.

They are perfect for women who do not like sheath dress design but still want to wear something that is flattering to their body type.
Wrap
Wrap dresses wrap around your body and close at the front. This is a classic dress that is very popular among women because of the way it flatters every body shape.
It accentuates the neckline and creates an elongated appearance.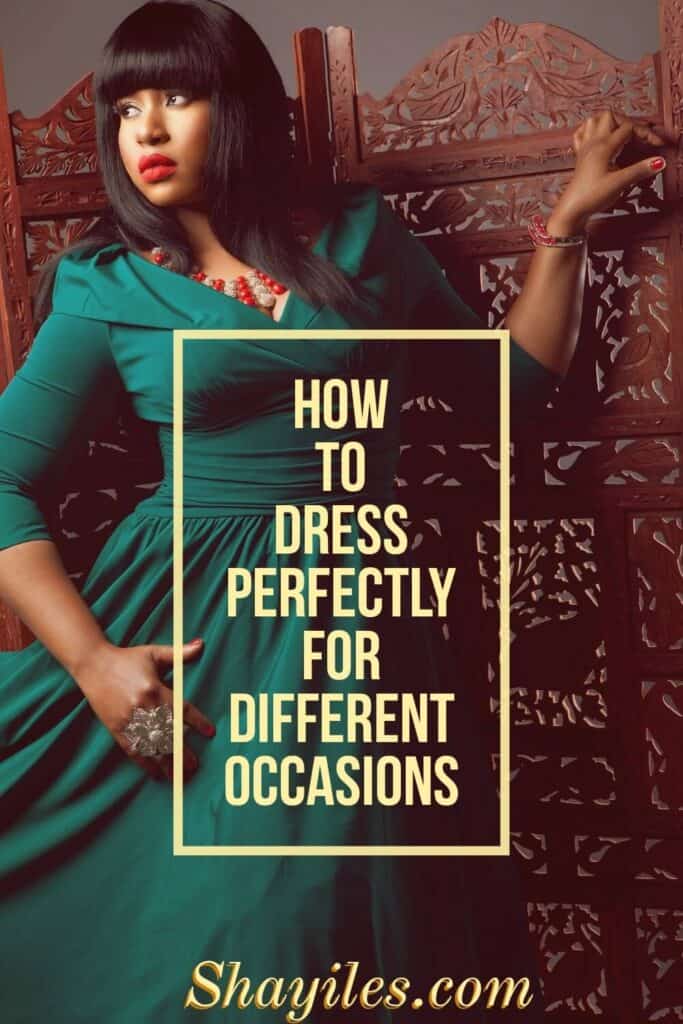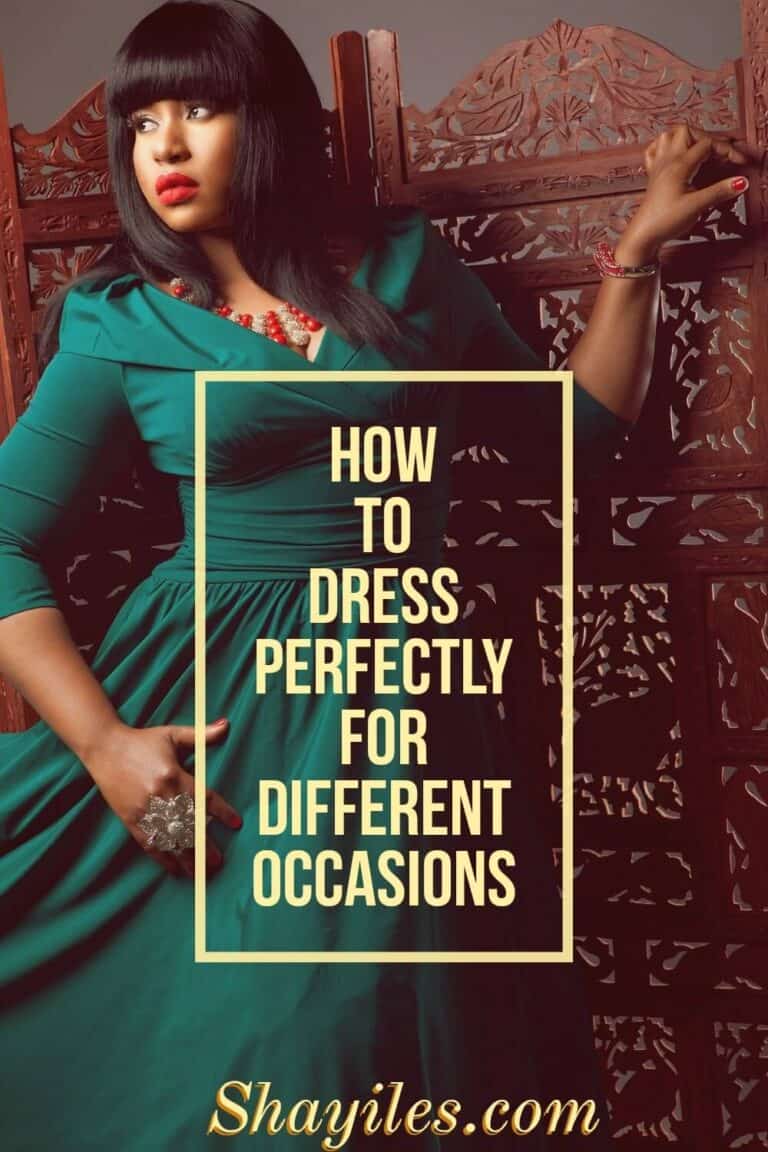 Special Occasion Attire To Dress Perfectly
When I receive an invitation for a special occasion, I know that I have to exert more effort in dressing up for the event.
It's not every day that I attend them, so I know I have to look my best.
I have the mindset of representing myself as a classy lady with sophistication, and this shows in how I put my outfit together.
Formal and Semi-Formal Wear To Dress Perfectly
Evening Gown To Dress Perfectly
Evening gowns are usually your floor-length dresses that are worn for formal or black-tie events.
When choosing your evening gown, find a dress that flatters your body.

You should know that black-tie events held on the weekend attract dressing that is more dolled up than those during the week, from personal observation.
So consider other factors that are appropriate such as the guests and the time of the event and follow the status quo.
White tie events are the most formal of events, so If you have been invited to one, make sure you go all out to dress to impress.
These events are very strict when it comes to your attire and are serious about you wearing a long evening gown that is modest in style.
You should not show your bare shoulders, so consider wearing a shawl, with long evening gloves.
If it is an event to represent your country, then your traditional attire can be worn.
Cocktail Dress To Dress Perfectly
Cocktail dresses are dresses that generally fall at your knees. If it is a tea-length dress, then they usually end in the middle of your calf.
The cocktail style is usually strapless, long-sleeved or short-sleeved, or sleeveless.
Depending on the event, for a cocktail dress, be mindful of the length.
If it is for a business affair, you should consider a dress that falls just above your knees to be on the safe side.
If the event is a social affair, then the length of your dress is entirely your personal choice.
Choose a color that flatters you. The little black dress is a staple that women go for and a great option. But, there are many colors you can choose from that equally compliment women of great style, especially if you are going out with friends to a party.
When choosing accessories for your dress. Keep it classy and simple, especially if your dress is attracting attention.
If your dress is simple, jazz it up with chandelier earrings or a bold statement necklace.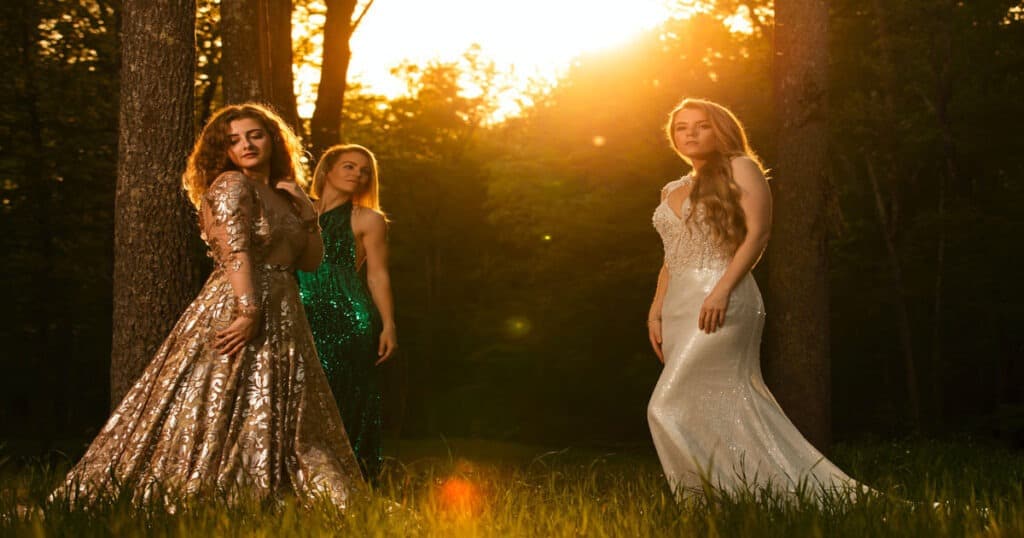 Wedding Attire And ways To Dress Perfectly
When you have been invited to a wedding, you need to know that the bride and groom are the most important people at the occasion.
You need to think of their personal traits and use this to incorporate your personal style into what you will wear to the wedding.
Let's say they are artistic, you should look to wear a dress that is full of color. Or perhaps they may be conservative, look to incorporate this style into your own personal style by wearing a conservative dress.
The idea is to keep the bride and groom in mind and not go over your boundaries of what is deemed appropriate to most people.
You should also think of the venue the wedding is taking place and the setting.
If it's a beach wedding then you could wear a sundress, but if it's taking place in a church, you should opt for a formal style of dressing.
There are also wedding etiquette rules when it comes to dressing, like not wearing white, cream. Ivory, or similar, as they are all colors reserved for the bride. Read Can I wear white to a wedding?
Try to stay away from the color the bridesmaids will be wearing. If you purchase a fabric that is satin or wedding material, you may feel uncomfortable getting to the event and finding out, yours truly, syncs with the bridesmaids.
Weddings are special times and great events, so pull out all the stops to wear your most special jewelry, high heels, and clutch bag.
Your aim should be to look like a classy lady and not over-accessorize.
Work Attire And ways To Dress Perfectly
What you wear to work, as I said earlier, makes a big difference and says so much about you as a person and the way you respect and perceive the job you have.
What you wear to work represents the company you work for, so it is important that you dress perfectly and appropriately.
At some places of work, there is a certain work attire you must wear for the workplace.
Formal Work Attire
There are companies that ask their employees to wear formal business attire, such as white-collar companies. These companies often have a very strict dress code, and you have to follow all rules for wearing suits, dresses, ties, shoes, and accessories.
Your personal hygiene is also important, likewise how you take care of your hair.
Business Casual Attire
Business casual wear is usually allowed in companies when the weather is too hot for the usual suit attire. To keep the office productive and comfortable for all employees.
The idea behind business casual is for the employee to look neat, and perfectly put together.

This means you must not wear shorts, tank tops, or flip-flops to the office.
You are allowed to wear casual dresses or skirts, and oxford shirts without jackets or blazers.
You may also wear chinos and slacks for pants, but not jeans.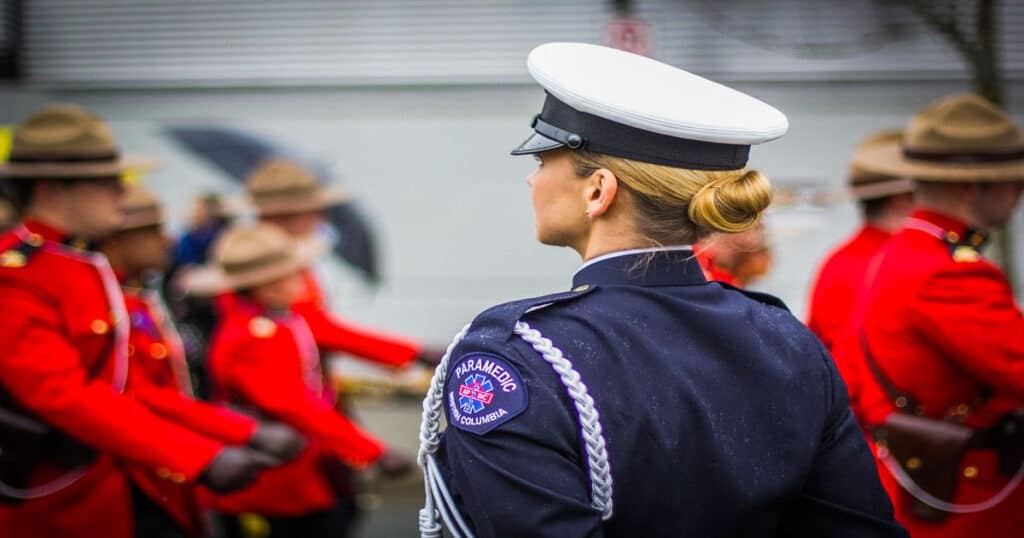 Uniform
Some companies expect you to wear a uniform. They are common amongst flight attendants, police officers, firefighters, doctors, nurses, shop attendants, bank staff, and many other establishments.
The main idea behind wearing uniforms is for the employees to stand out and be easily identified.
How To Dress Perfectly Conclusion
Many women ask how to look classy and rich.

The best way to implement that is to know how To dress perfectly for different occasions.

Following the tips I have given you in this post, you will be able to dress appropriately for any casual or special occasion, going forward.
Always consider the event and be respectful to yourself as well as others.
If you want to learn more about Elegant Style tips, check this here