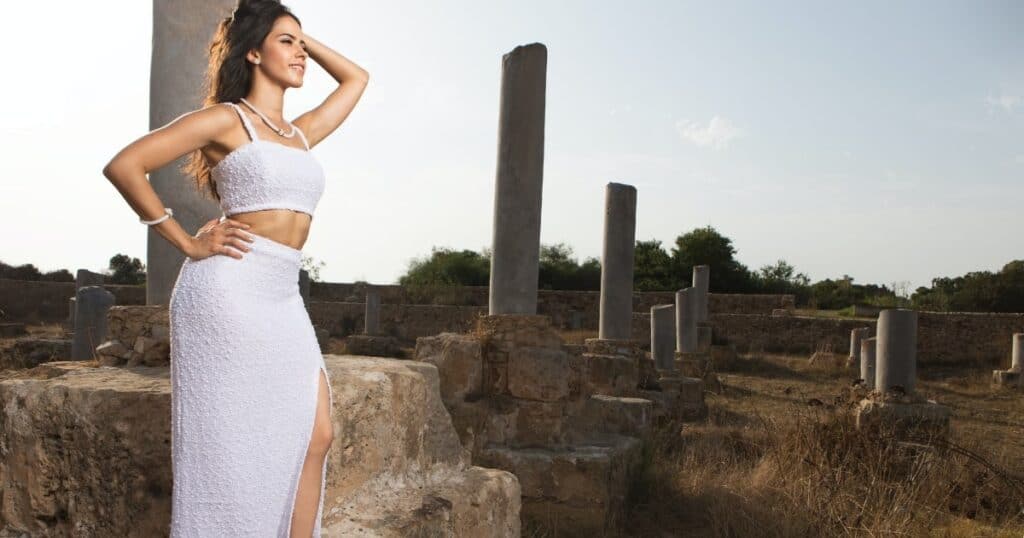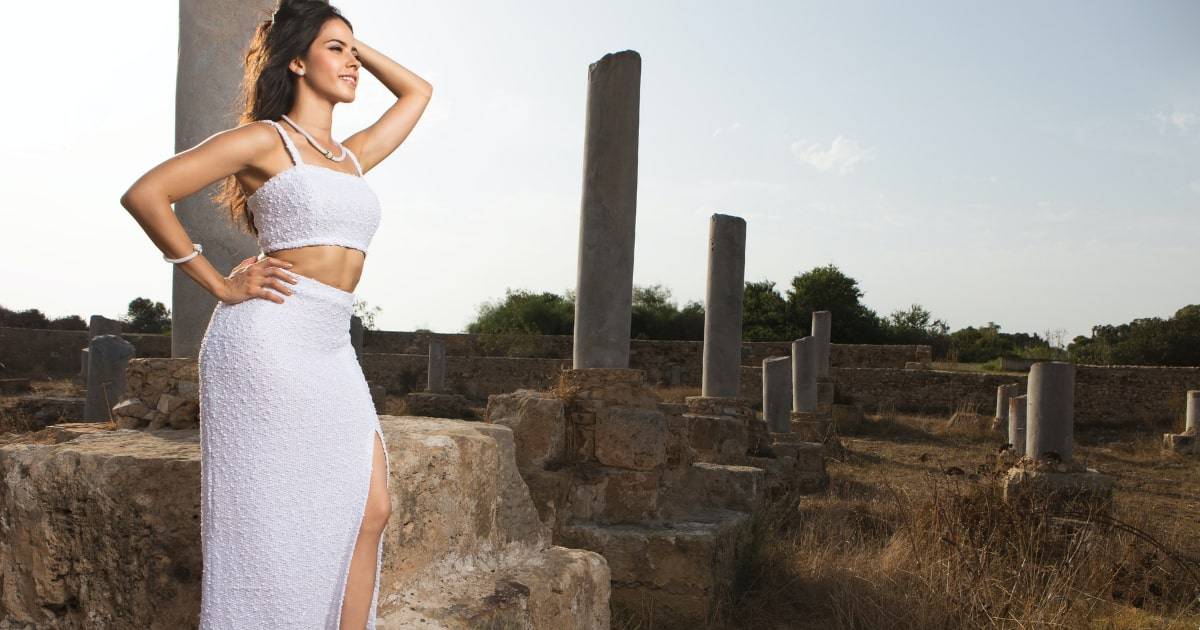 Hourglass body: 15 Answers To Your Questions.
Knowing your body type is an important step in knowing what clothes suit you best.

Styling tricks are not general to everyone; some clothes look better on some bodies, and that is something we see regularly.

Why does this dress look so good on my sister and doesn't look the same on me?

That's the question many ponder on, and the answer is simple, because not all bodies are the same, so not all clothes fit all people the same.
In the same way, sometimes we stay 'on horseback' identifying ourselves between one body type and another.

We keep reading different techniques to recognize ours, height, and weight count, but they are not determinants, the most important thing to know what type of garment suits us better or worse is the shape.
Today, let's talk about one of the most sought-after body types: the hourglass body.
What Is An Hourglass Body?
The hourglass silhouette is one of the most coveted, as it is the one that responds to the well-known 90-60-90. Also known as the guitar-shaped body.
Women with this body type have a similar width in shoulders and hips and a strong waist.
The silhouette shared by celebrities of yesterday and today such as Beyoncé, Marilyn Monroe, Sophia Loren, Dita Von Teese, or Kim Kardashian among others.
What Are The Characteristics Of The Hourglass Body?
If you have a silhouette marked at the waist and the width of the shoulders and hips is similar, you're in luck! You are one of the lucky ones with an hourglass body.
A very proportionate and feminine body thanks to the marked waist and its curves caused by the difference in measurements of the waist with the shoulders and hips.
Fortunately, you can wear almost any style, the most important thing is to avoid too baggy clothes; also, since your hourglass body is sensual by nature, a disadvantage of the hourglass body is that showing a little more skin can make you look vulgar.
Another disadvantage of the hourglass body is that, since hourglass figures appear balanced to the naked eye, it can cause you to have an incorrect view of your weight and constantly gain weight without you noticing it, affecting your figure.
Does The Hourglass Body Have Broad Shoulders?
Sometimes they do. Having an hourglass body means your chest, shoulders, and hips are relatively proportionate to each other while your waist is small, so that includes women who have broad shoulders but don't have a tiny waist. Plus sizes welcome!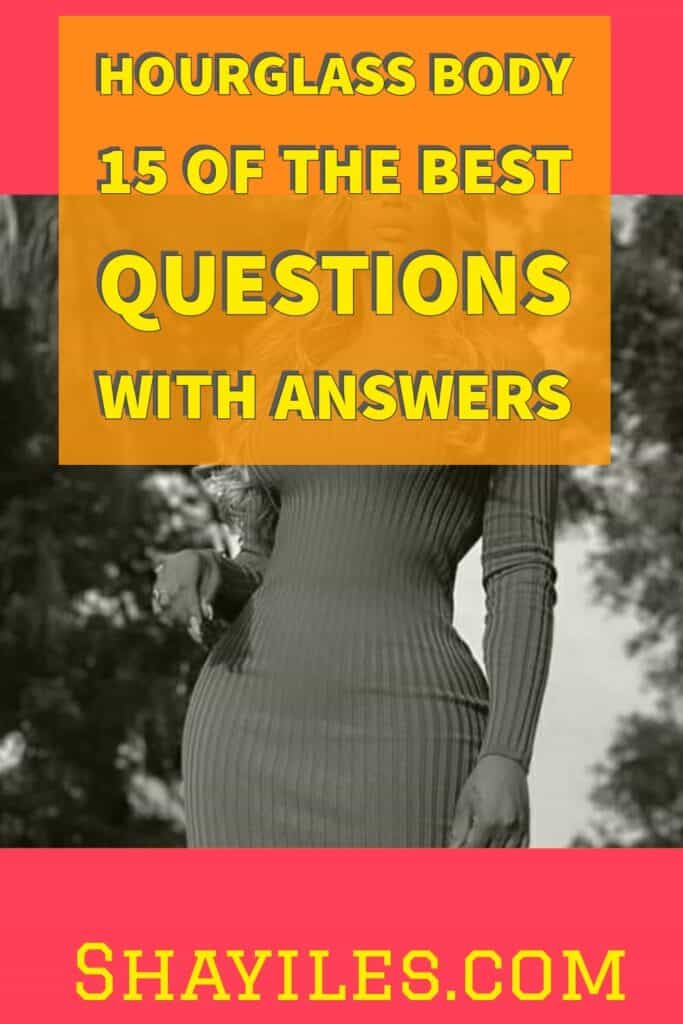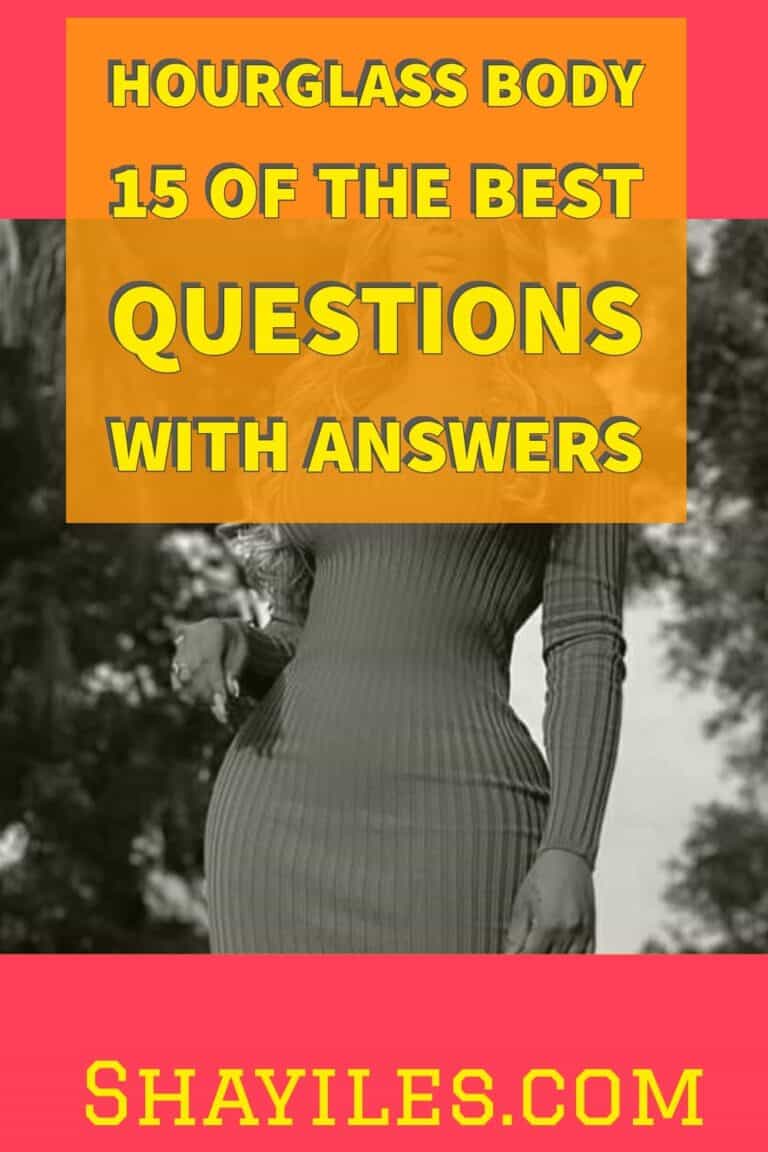 Where Do Hourglass Body Shapes Gain Weight?
Women with hourglass body shapes don't notice as much their weight gain since it doesn't go to their stomach and waist as fast. Instead, they notably gain weight in their chests, hips, buttocks, and thighs first.
How Should I Dress If I Have An Hourglass Body?
Always avoid oversized and shapeless garments. They will make you look bigger than you really are.
Opt for round necklines or V-necklines. Avoid high necklines, and don't wear overloaded garments in the chest area. Less is, in this case, much more!

Your goal will always be to achieve the perfect balance between the sexy and sensual of your silhouette.
Highlighting the hourglass shape of your body is wonderful, as long as it doesn't lead to unnecessary excess.
Which Pants Are the Most Suitable for An Hourglass Body?
Stick to Flowy, High Waisted, and Stretchy Pants.
Which pants look best on you? High-waist pants are your allies because they show off your waist. No low-rise pants, they visually widen the width of your hips. You can wear all types of pants, although the ones that suit you best are straight, boot cut or skinny pants.
What Kind Of Dress Is Flattering On An Hourglass Body?
Make the most of your curves! Fitted dresses are made for you. They are made with soft prints, plain colors, and no extra volume that can make you look a bit exaggerated.
Fitted dresses are made for you. Dresses that emphasize your waist, wrap dresses with V-neckline, soft prints, and plain colors.

Dresses made of drapery fabrics are better than rigid fabrics. No, to dresses that are totally tight or close to the body.

No, to wide or straight dresses without marking the waist. Avoid overloaded dresses or dresses with extra volume.
What Are The Best Skirts For An Hourglass Silhouette?
High-waisted and fitted at the hips are definitely your best option. The perfect length for an hourglass body? At the knees, always! Is there anything more sensual?

Flared or A-line styles can look great on you too.
If you have an Hourglass body shape, your predominant feature is your beautiful curves, whether you are tall or short, chubby or slim, you have an enviable figure, with an outlined waist that allows you to have the perfect balance in your body.
Your hips and shoulders may or may not be wide, but they are of the same proportion, and thanks to the curve in your waist, everything on your body will look balanced.
How Do I Get An Hourglass Figure With Exercise?
V-leg raises
Lie on the floor with your legs straight and raised so that you form a right angle with your torso. Lower one leg until it almost touches the floor, while raising the other leg as far as you can towards your head. Do it first with one leg and then with the other.
Leg lifts
With the same starting position as the previous exercise, and the two legs must go down together and come back up.
Oblique crunches
Lie on your back with your legs bent and leaning to the right. Do crunches for 30 seconds. Repeat with the left loop.
Russian Twist
Sit on a mat and support only the buttocks, with legs extended and slightly bent but not touching the floor. Twist your abdomen from left to right, following the movement with your arms.
Lateral Plank With Flexion
Lie on your right side and keep your balance by resting your forearm and right foot on the floor. Lower and raise the trunk without touching the floor, with the body in tension throughout the exercise. Repeat on the other side.
Plank With A Twist
Lie on your stomach, supporting only your forearms and the tips of your toes. Move your hips from right to left, as if you were drawing a semicircle, for 30 seconds.
Plank
The last exercise in this routine to get an hourglass figure is a classic plank, in which you must hold the tension and the weight of the whole body on the tips of your toes and forearms.
How Can I Get An Hourglass Body Without Exercise?
If you have a genetic predisposition for it, meaning your bone structure and other body features are right.

You can start helping your body show it by having proper nutrition and sleep.

Carefully planned weight loss is a great alternative for it; however, this means you can't get an hourglass figure in 1 week or 1 month.

How Do I get An Hourglass Body?
It is somewhat farfetched to believe in bodily modifications through manifestation alone.

However, a positive mental attitude towards your goal of having an hourglass body is essential to both enjoy the process and achieve it sooner.
You may love to read our self-empowerment category
Can I Still Have An Hourglass Body Shape While Doing Athletics?
The body shape is genetic and can be developed or not developed.
You will remain in an Hourglass body shape, but you must balance your routine and diet.
Depending on how vigorously you work out. If it is a three times a week workout, then the answer is yes, you can still keep your curves.

If you do more than that, you will start losing your well-defined curves, even though the shape remains.
If this happens, you could increase your calorie intake.

Always keep in mind, to balance your workouts with your calorie intake.

Yeses And Noes Of Styling For And Hourglass Body Shape
Yeses Of Hourglass Figure
Fitted tops or blouses
Simple necklines, preferably V-neck
Tailored blazers
Long necklaces
Accent blouses
Belts
2-piece dresses
Peplum
Slightly fitted clothing
Straight or pencil skirts
Straight pants
Hip pants
Noes Of Hourglass Body Shape
Avoid oversize style garments
Avoid enhancing the volume in the hips and shoulders
Do not overload the chest with strong prints or ruffles.

What Are The Hourglass Body Downsides?
Some believe the hourglass figure is the all-in-all body shape. But it does come with its problems.
It's nice to have a small waist and big bum, but it drives the wrong attention sometimes. And because of this unwanted attention, you will dress to try to hide your hourglass figure.
Covering up your figure would make you look fatter, and this is far from what your body shape is.
Where Do Hourglass Body Figures Gain Weight?
People differ, but usually on the arms, waist, bum, and thighs.
Hourglass Body Conclusion
For many people, the hourglass figure represents the classic ideal of feminine beauty.

Curvy women with this type of silhouette have a slim waist and enviable curves that can be further stylized with the right outfit.

Styling tips for bodies of this type are usually geared towards maintaining the balance of curves, so neither bust size nor hip size should be over-emphasized.

Loose-fitting, straight-cut clothing hides curves, while tight-fitting clothing is usually unflattering.

Therefore, cuts that gently wrap around your figure and emphasize the waist are recommended.
Thanks for reading! To share your thoughts or questions, drop a comment below.