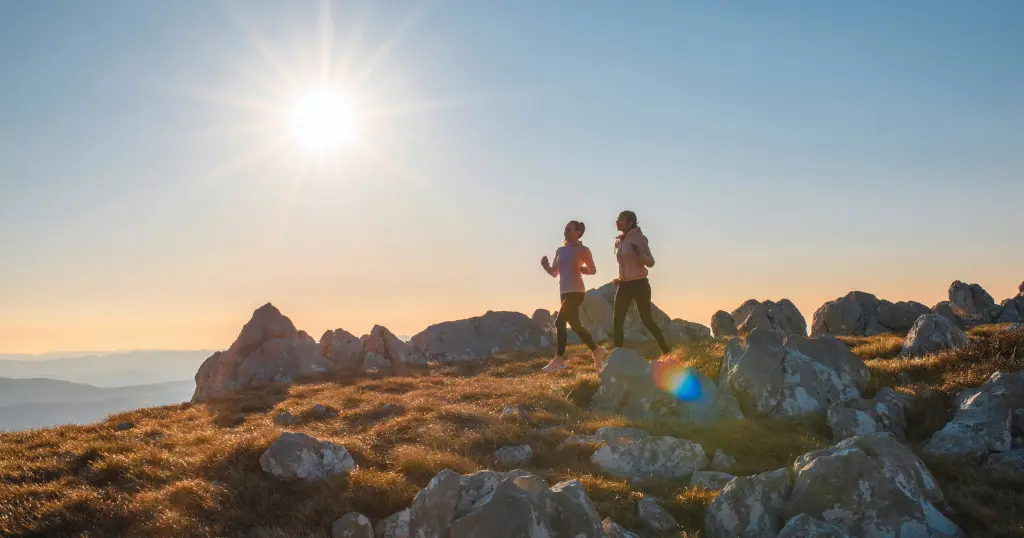 Today, you're going to learn The 25 Best proven Goals Every Woman Should Have for a successful life.
And these goals actually work.
You know what they say: A woman who has goals is a woman who knows what she wants.
If you're looking to achieve more in your life, this blog post is for you! 
Goals in life for a woman 2022 is a necessity!
I'll give you tips and advice on setting personal goals, and I'll help you stay motivated along the way. 
Let's dive in.
What Are Goals In Life For A Woman
In this day and age, women face the same personal growth challenges as men.
One of those is to figure out what one can do to develop a sense of self-fulfillment and success. 
Unlike men, however, women also have a responsibility to take care of their family's needs along with their own (and I don't mean married women only). That makes the process more complicated.
Women need to take a wider view of their own development and establish both personal and professional goals in order to meet everyone's needs.
Let's look at The 25 goals every woman should have
1. Having Fun Is A Goal Every Woman Should Have
Women should try to have fun with their friends and not just their families. Fun can be as simple as watching a movie or visiting an art gallery, so it is important for women to take the time for themselves once in a while.
2. Finding Joy
When other people depend on you, it's hard to prioritize what makes you happy.
A Woman should try to set for herself those personal growth goals that make her happy and prioritize those over anything else.
3. Learning Something New
Taking a class or learning a new skill allows women to grow as individuals, not just as members of their families.
This strengthens their sense of self-worth and can help them become more independent.
4. Getting Enough Sleep
Getting enough sleep is important for women and their families because it can improve mood and reduce stress.
Women should try to get at least six hours of sleep every night if possible.
5. Finding Time To See Friends Is A Valuable Goal
Women need to keep in touch with their friends, whether they live nearby or across the world.
Friends are important for well-being and can provide invaluable support.
6. Finding Meaning
Finding meaning in life is one of the keys to happiness because it gives people a reason to get up every morning. 
Women should prioritize their spiritual lives or try new hobbies that make them feel like they're contributing something positive to society.
 7. A Goal For Women Is Finding A Purpose
Having a sense of purpose in life can make women feel like they are working toward important goals.
The purpose is what motivates people to get up every day and work hard, so women should try to find something they care about enough to fight for it.
8.  Getting Organized
Being disorganized takes a toll on people's mental and physical health, so it's important for women to get organized and stay that way.
Putting things in their place can reduce stress levels and make life easier for everyone.
9.  Exercising
Exercise is good for the body as well as the mind because it helps women relieve stress and stay focused.
An independent woman with goals should find an activity they enjoy and stick with it to get the most out of their workout sessions.
10.  Discovering Your Goals:
Women need goals in order to feel fulfilled, whether it's goals for a 25-year-old woman or goals for a 30-year-old woman, else they end up feeling empty inside.
This can cause them to lose motivation, so women should figure out what they want from life and prioritize those goals over others.
Goals In Life For A Woman
11. Feeling Productive
Being productive gives women a sense of pride and accomplishment, which is another key to happiness.
There are countless ways to feel productive from completing projects at work to starting a business from home, so women should identify what they enjoy most and use it as motivation.
12. Improving Your Health
Women's health is extremely important because their bodies go through so much every day, from work to being stressed out with dealing with children.
Not taking care of themselves can have serious consequences, so a personal goal? women should have is to prioritize eating well and exercising regularly to stay in top form.
13. Maintaining Good Hygiene
Hygiene goes beyond personal appearance; it also includes keeping the home clean and smelling pleasant.
Women should make sure their children are also practicing good hygiene by taking showers regularly, brushing their teeth, and washing dirty clothes.
14. Making Time For Prayer
Religion is an important aspect of life for many women and is known as a personal goal for them, so they should prioritize finding time to pray or attend religious services every week.
As a Christian, reading bible verses about personal growth or life challenges, in general, will help keep you focused.
15. Goals To Achieve Include Participating In hobbies
Hobbies give people something to do for fun, which can help women stay stress-free and relaxed.
Women should try new hobbies that they find interesting and encourage their children to do the same thing with safe activities within reason. 
17. Discovering A Dream
Dreams give people something to work for over the course of their lives, so women should figure out what they want and go after it.
Dreams don't have to be big or flashy; they can simply be personal goals that make a woman feel happy every time she reaches one of them.
18. Volunteering
Spending time helping out others can improve women's moods, so they should take the time to volunteer at least once every few months.
Volunteering is also a great way for people to learn new skills that they can use later in life as a personal goal.
19. Working Hard
If women want to succeed in life, they have to be willing to work hard for it.
This means taking care of their responsibilities instead of evading them, in order to do that, women should try to meet important deadlines and stay focused on the task at hand.
20. Overcoming Obstacles
Every person faces challenges in life, so it's important for women to learn how to overcome them.
Women should take the time to reflect on their failures and identify ways to avoid making the same mistakes in the future.
21. Having A Voice In The Community
Women should take the time to vote in local elections and speak out about important issues when they have a chance as a personal goal.
Volunteering with organizations is also a good way for women's voices to be heard since they will have a direct impact on how resources are allocated throughout their communities. 
22. Having High Self Esteem
Low self esteem can be debilitating for women, so they should build themselves up by focusing on their strengths rather than their weaknesses.
Women should also learn how to be assertive during difficult situations that require them to stand up for themselves or others.
23. Encouraging Self-Expression In Their Children
Children are like sponges, so it's important for mothers to be aware that the goals every woman should have are to encourage their children to develop unique personalities that are all their own.
Mothers can do this by spending time with them and exposing them to new experiences, cultures, and hobbies. 
24. Accepting Themselves
A personal goal for every woman is to try and not compare themselves to others or put too much emphasis on outward appearances.
They should simply try to treat others the way they want to be treated, and do what's right for them.
25. Not Being Afraid Of Failure
It's important for women to accept as a personal goal that failure happens because it helps them learn how to be better at what they do. 
Women should try to see failure as an opportunity instead of something negative or scary; this can help make failure less intimidating if it ever happens again in the future.
Personal Goal Growth For Women Food For Thought
Every woman has dreams, but not every woman knows how she is going to accomplish them. 
A lot of women might have different opinions on what their perfect life would look like, but many of those views will be very similar.
There is nothing wrong with dreaming big and having high standards for yourself, as long as you know exactly how to go about getting everything that you want with a focus in mind.
Goals in life, for a woman, are very important for real success to take place, and we should always remember that.
Conclusion
Thank you for reading my post on goals every woman should have! I hope that by now, your day is already off to a great start and feeling positive. 
In the meantime, be sure to check out my other posts for even more ideas regarding Elegant Style, Fashion Tips, Quotes, Affirmations, Bible Verses,  Realities Of Life, and general Self Empowerment topics uplifting women daily.