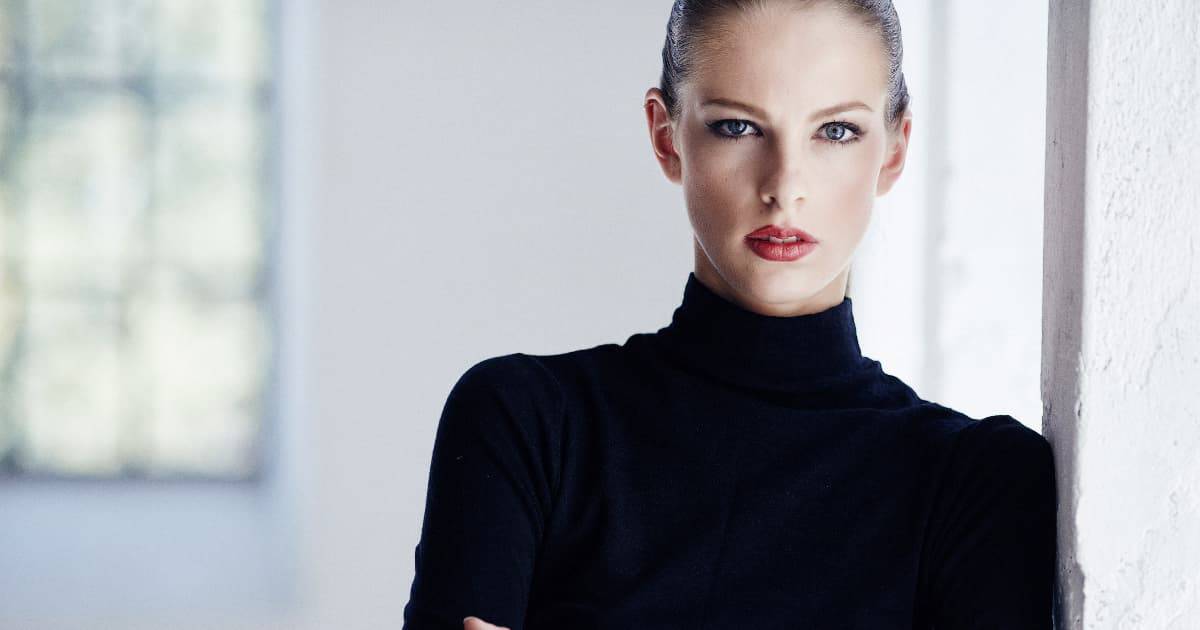 We can all agree that there is nothing more satisfying than looking chic and classy. It's the feeling you get when people look at you and think, "Wow, they've got it together."
This blog post will give you 37 easy tips on how to get yourself from drab to fab in no time!
Fashion Fades, Only Style Remains The Same.
Dress For Your Body Type To Become Chic And Classy
Knowing what flatters your figure will make you feel confident and elegant.
There is no such thing as a perfect body, but certain silhouettes can distract from minor flaws or emphasize the best features of your figure.
Shoulder-baring styles look great on slim women with delicate shoulders; if you have a boyish frame, try fitted shirts; pear shapes should aim for short hemlines and empire waistlines, and curvier figures should show off their curves with pencil skirts and tailored dresses.
Add Color To All Black To Become Chic And Classy
There are very few looks that cannot be improved by the addition of color, even an unexpected pop!
For those who love wearing just plain black (not that there's anything wrong with that), try adding a bright, clashing, or patterned accessory for a chic and classy twist.
Layer Up Your Wardrobe
Layering pieces not only add depth and interest to an outfit but can also help you dress for all kinds of weather.
In the wintertime, you can wear a zip-up cardigan over a T-shirt and blazer; in the summertime, you could layer a breezy cami underneath a tailored shirt or jacket.
Just be sure to keep each layer simple and streamlined so as not to appear bulky—unless that's what you're going for !
Chic And Classy Women Accessorize Appropriately
Accessories are meant to pull an outfit together and complete the look—not become the focus themselves.
An over-accessorized outfit can actually ruin a perfectly chic and classy look, drawing attention to itself and away from your fabulous figure. And as always, whatever you choose should flatter your body type.
Wearing White Isn't As Difficult As It Looks
A crisp white shirt or blouse is an absolute necessity for any woman's wardrobe, but many fear it will become instantly soiled the moment they step outdoors! But with a few simple tricks and precautions—such as carrying an extra outfit just in case—anyone can wear the chicest shade of all time with ease and panache.
Fit Is Everything
No matter what style or brand you favor, clothes that fit well will always look more expensive and better made than things that are too big or small.
When shopping for clothes, invest in a good tailor and have items adjusted to fit your body perfectly.
Don't Be Afraid Of Color Blocking
Color blocking is the art of combining three colors—a neutral base with two bright hues on either side.
Try wearing head-to-toe color blocks for an ultra-chic look, or simply pair a bright skirt with a classic white shirt for an on-trend ensemble sure to turn heads!
Take Care Of Your Shoes
Never overlook the importance of proper shoe care!
Rubber soles should be shined regularly; patent leather should receive frequent polishing; and suede shoes must be brushed clean and waterproofed on a regular basis.
Let Your Clothes Do The Talking
Posture is one of the most important aspects of looking elegant and chic, so learn to sit up straight with shoulders back and head held high!
Standing tall will instantly make you look confident and poised in your clothing, no matter what they are or how much they cost.
Chic And Classy Women Always Wear A Smile
A smile is perhaps the best accessory of all time because it honestly never goes out of style!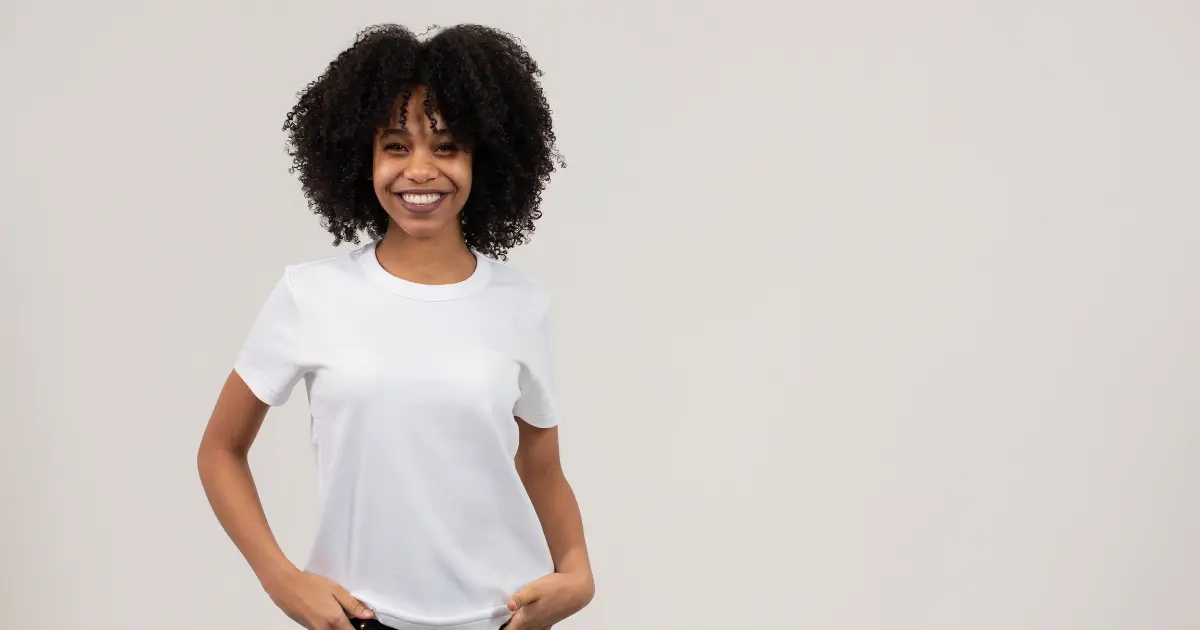 Chic And Classy Equals Sunglasses
Just remember that when wearing sunglasses indoors, it's generally considered rude; try to take them off or at least push them up into your hair if possible to give off a chic and classy swag.
Makeup Should Enhance Your Features, Not Overwhelm Them
Gaudy makeup can completely ruin an otherwise perfectly chique look, so remember to keep your beauty routine simple and natural.
A little mascara on your naturally long lashes, a swipe of lip gloss, and some rouge on the apples of your cheeks will provide enough va-va-voom for any ensemble!
Learn How To Wear Patterns Properly To Be Chic And Classy
Adding an abstract print (think florals or polka dots) to your outfit can instantly jazz it up; just be sure that both pieces are of contrasting shapes or sizes—i.e., no clashing prints—so they don't compete with each other for attention.
Add Briefs To Skirts
If you love wearing miniskirts but feel self-conscious about their length, try adding briefs underneath before stepping outside for a chic and !
Not only does this keep you from worrying about accidentally flashing your undies to the world, but it makes you feel a little bolder and more daring by allowing you to flaunt a bit of leg.
Wear The Right Kind Of Pants For The Occasion
Pants can either make or break an outfit; too casual and they'll ruin the chic epicenter of your look, but right, and they'll pull things together beautifully!
Depending on what you're wearing them with, jeans can be dressed up with heels and a blazer for a night out on the town, whereas dressy slacks for women are perfect for formal occasions like balls or gala dinners.
Know Which Hues Suit Your Skin Tone Best
Some colors may look appealing on paper, but appear utterly ghastly when paired with your skin tone.
Experiment with different shades and hues to discover which ones look best—and make you feel radiant!
Coordinate Accessories Properly
A purse, earrings, a scarf, and a ring should all share the same color scheme and complement each other perfectly.
Without this sort of coordination in place, even the most well-made clothes will look cheap and tacky!
Take Care Of Your Hair
As we all know, healthy hair is happy hair; plus, it allows you to try more styles without fear of breakage or split ends.
So wash only when absolutely necessary (roughly once every two weeks or one to two times per week); condition regularly; brush from the bottom up; and always air dry to avoid any frizz.
Know When It's Time To Retire Your Clothing
If an item is torn, stained beyond repair, or otherwise unwearable, get rid of it before it ruins any more outfits!
Ditching pieces you no longer wear keeps you looking fashionable, chic, and classy while also eliminating clutter in your closet.
Find Balance Between Fitted And Loose Clothing
Fit doesn't equate to flattering in every instance—some garments can appear too tight or too baggy on certain body types.
Experiment with different cuts until you find the ones that flatter yours the best.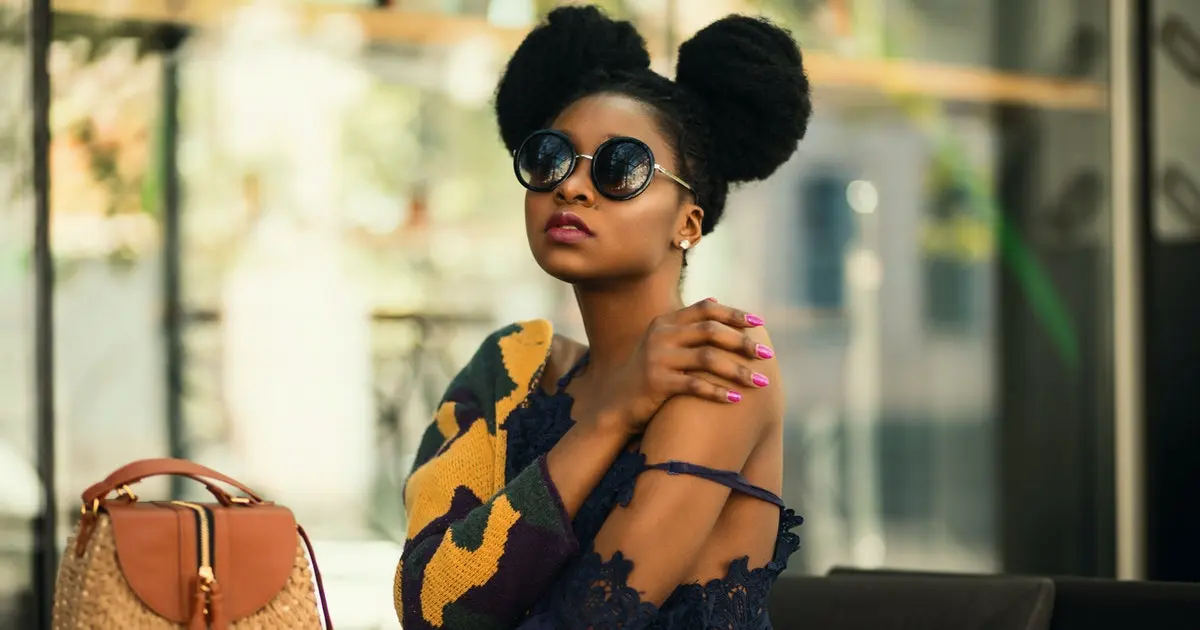 Wear Sunglasses At Night
Black sunglasses are chic regardless of when they're worn because they provide extra definition for your features; plus, they make you look mysterious and secretive (in a good way!).
Let The Quality Of Your Clothing Speak For Itself
You don't need to wear designer labels in order to appear polished and refined—quality speaks for itself!
Be sure to take care of your items, so they don't fall apart after a couple of washes, and always sew down loose threads so nothing unravels at the worst possible moment.
Layer For Warmth Or To Dress Up An Outfit
Layering is a no-fail strategy that can be employed any time of year as a means to either keep warm or add definition to your outfit.
In winter, try slipping on an opaque turtleneck under a coat with knee-high boots; meanwhile, a white blouse, a cardigan, and a pair of slim black pants can be worn to the office during any season.
Use Belts As Accessories
Belts are ideal accessories because they can be used to cinch in flowing maxi dresses or billowy tunics—or even change up a boring color palette by adding a pop of turquoise or chartreuse!
As for width, opt for one or two inches at most to avoid looking too bulky.
Don't Match Your Nail Polish To Your Eye Shadow
It may seem like an appealing idea, but it's actually pretty hideous and not chic or classy! Matching tones are just as bad as matching hues, so stick with only one cosmetic item per outfit (focusing on your eyes or nails, not both) to avoid an overly made-up look.
Add Interest To A Simple Outfit With Jewelry
Sparkly earrings and necklaces can be worn with almost any ensemble, no matter how plain it may be—a couple of gold loops will provide just the right amount of pizzazz!
Whether you prefer dainty pieces or flashy statement pieces is entirely up to you, as long as they're clean and unfettered.
Use Clothing As A Means To Express Yourself
Each item in your wardrobe should reflect who you are inside and out; wear what makes you feel good about yourself, whether it's bold color dresses or funky hats (just make sure it speaks personal style).
Add A Belt To Ankle-Length Pants
Don't feel obligated to wear cropped pants just because it's in fashion—slimming straight-legged jeans with a sturdy leather belt is a smart way of going against the grain while still looking chic and classy.
You may not be a fan of skinny styles, but at least you'll look put together!
Invest In Timeless Pieces That Won't Go Out Of Style
In order to stay abreast of upcoming trends, look for classic pieces that will last past this season and beyond.
For example, a black leather belt can accompany a multitude of outfits—pair it with a neon skirt one year and a peasant dress the next.
You may have spent more on these items than your fad-following counterparts, but they'll prove to be worth every penny as time goes on.
Shop At Thrift Stores As Well As Luxury Boutiques
It's not unheard of for high fashion designers to source materials from vintage shops, so why not follow suit?
You might just discover unique styles that don't cost too much—after all, if you love something enough to buy it, price shouldn't be an issue!
Wear Dark-wash Denim If You Want To Look Put Together
With all the different types of jeans on today's market, it can be difficult to choose just one!
If you're looking for a sleek and sophisticated silhouette, opt for either black or gray denim (never wear acid washes or distressed items).
Dark hues are especially chic and classy choices because they look good regardless of what's worn atop them.
Add Interest With Feminine Pieces Instead Of Trying To Hide Your Curves Under Baggy Layers
Maxi dresses may seem like the obvious choice amidst an abundance of shorts and tees, but they can make figure flaws even more prominent (puffiness is proven to cling onto bulky fabrics).
Instead, try structured jackets and well-fitting skirts for an allure that's both feminine and flattering.
When In Doubt, Consult Pinterest
If you're still not sure how to combine certain pieces or if your look is cohesive, turn to this virtual Pin board of style ideas!
You can search by aesthetic (minimalist, preppy, chic and classy) or piece type (overalls), so it's easy to find inspiration in any outfit.
Invest In A Trench
Wearing a trench coat makes getting dressed so much simpler because it goes with just about anything—too cold for shorts? Throw on a mini skirt and pop on that classic piece!
Prefer to wear longer lines? Tuck in your blouse or tank top and pair with fitted pants.
No matter how you style it, don't be afraid of this staple item because it's too formal; when done right, even sneakers become chic and classy.
Step Up Your Shoe Game; Invest In Timeless Styles
Your shoes are your most important accessory, so don't settle for anything less than perfect.
Instead of choosing flats with questionable soles or an occasional pair of stilettos, invest in classic silhouettes that will still be stylish years from now (think Mary Janes, oxfords, riding boots).
They might be pricier than the items you wear on a daily basis, but they're definitely worth it when you consider how much wear these runway favorites will get!
Use The Color Wheel To Coordinate Outfits
Believe it or not, color can affect how other people perceive you—and using this knowledge for maximum impact is part of being chic and classy!
Look up the colors that are complementary to yours (e.g. blue + orange) or those that are contrasting (e.g. yellow + purple) because wearing them together will make your look pop whether it's a T-shirt and jeans combo or a dressy dress .
Don't Wear It If You Don't Feel Comfortable In It
We all have bad days, but there's no excuse to wear something that makes us feel self-conscious about ourselves!
If you can still be chic while wearing what you want even on and off day, then go ahead and rock it with confidence because feeling good is part of being chic and classy.
Chic And Classy Conclusion
Following these tips will help every woman who wants to be chic and classy on their journey.
For more great posts like this and other uplifting women In many ways categories like Fashion, elegant style, quotes, Affirmations, or bible verses, and more sign up to my newsletter below
Newsletter