Hey there! Some links on this page are affiliate links which means that, if you choose to make a purchase, I may earn a small commission.This does not influence my evaluations. My opinion is my own.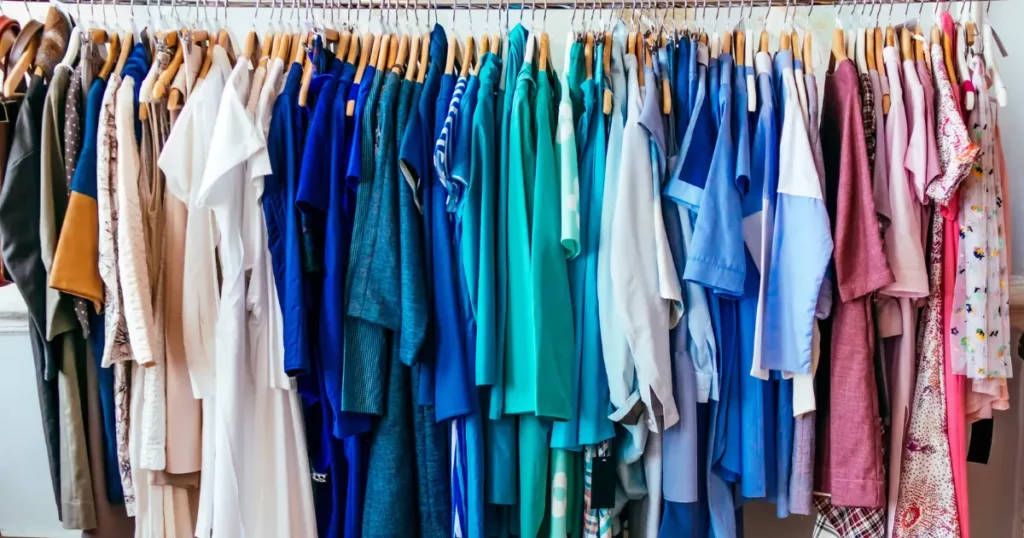 These best dressing hacks for women are the keys that will get you to amazing elegance with your personal style.
Do you have trouble getting dressed in the morning? Are you having a hard time figuring out what to wear or what style will work best for your body type?
If so, then this post is perfect for you. I'm going to share some of my favorite dressing hacks that will help make it easy to get you ready and looking great!
First of all, you should know that there is no such thing as a perfect dresser.
Everyone has their own style and some people may prefer different clothes than others.
But there are so many great hacks for dressing to make your life easier and more comfortable on a daily basis!
Best Dressing Hacks For Women
Use A Belt To Create Curves
If you want to create the illusion of curves, use a belt around your waist. It will help define your shape and make you look more hourglass-like.
Add A Bomber Jacket For An Instant Update
A bomber jacket is a great way to add an instant update to any outfit. It's also a really versatile piece that can be worn in lots of different ways.
Wear High Heels For Added Height
If you want to appear taller, wear high heels. This is a great way to add extra inches to your height and make you look more statuesque.
Use A Scarf To Add Colour And Interest
A scarf is a great way to add some colour and interest to an outfit. It can also help keep you warm on those colder days.
Add A Pop Of Print For Interest
Try A Different Hairstyle For A New Look
If you want to add some interest to an outfit, add a pop of print. This can be anything from a printed skirt or top to a printed bag or scarf.
If you're bored of your usual hairstyle, try something new. A difference can completely change your look and give you a whole new style to work with.
Wear Statement Jewelry For Extra Glamour
Statement jewelry is a great way to add extra glamour to an outfit. It can also help you make a bolder fashion statement.
Use A dress As A Skirt
If you have a dress that you don't wear very often, why not try wearing it as a skirt? This is a great way to get more use out of your clothes and to create a completely new look.
Experiment With Different Makeup Looks
If you're bored of your usual makeup look, try experimenting with different styles.
A new makeup look can give you an entirely new look for autumn/ winter.
Wear Sunglasses To Make Your Outfit Look Cooler
If you want to make your outfit look more cool, wear sunglasses with it. This is a great way of looking stylish on even the most casual of days.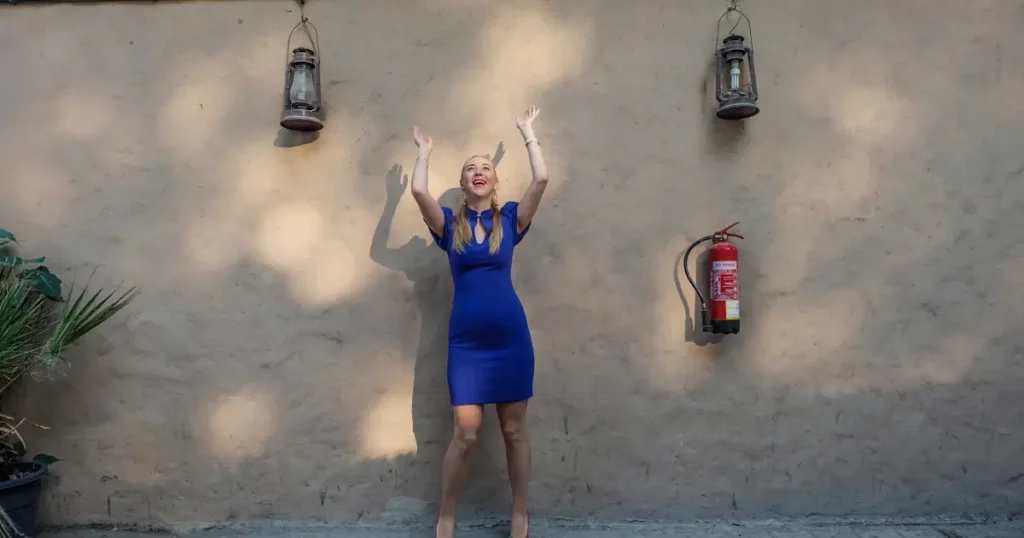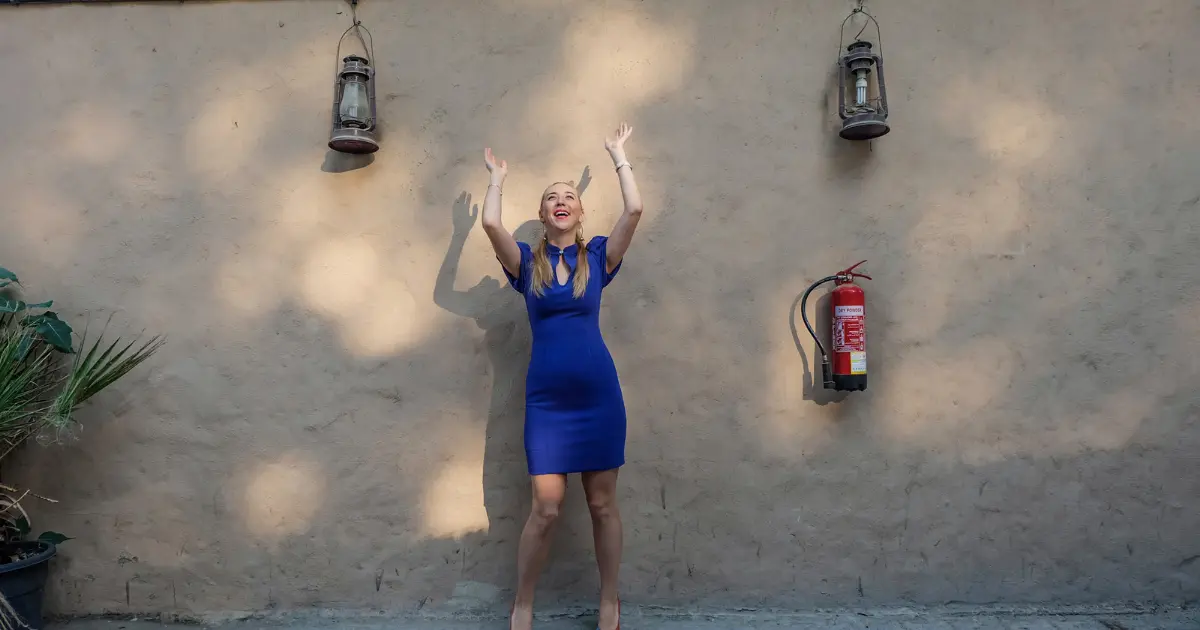 Give Yourself A Break
If you feel like your feet are tired after wearing heels all day, why not slip into some flats for the rest of the day?
It definitely would be more comfortable for you to walk around in flat shoes or even sneakers rather than suffering through an entire day in heels.
Follow Your Heart
Not sure what shoe style to wear with that new dress? Why not go with your gut and pick up whichever pair makes you smile first? 
Wear Dark Colors Close To Skin When Trying On Pants And Skirts.
When looking for a pair of jeans or slacks, pick out a dark-colored item and wear it with the exact same colored shoe that you want to go with.
This will help you see how the pants and your shoes look together as one complete outfit!
Lace 'Em Up Before Buying Them.
Before purchasing a new pair of boots, ask an associate if they have any laces you can borrow from another pair of boots in order to try on all your boot options at once.
You wouldn't want to make a decision on a boot only to find out later there's a better option out there with more features—like shinier buckles, nicer color stitching, stronger zippers, etc.
Try A Shoe On Before You Buy It.
This one might seem like a given, but we can't tell you how many times we've seen customers purchase shoes that don't even remotely fit because they didn't try them on in the store!
You don't want to be that person, so always make sure to try on any shoes you're thinking of buying—especially if they're new or not your usual size. 
Choose The Right Dress For Your Body Type.
Not all dresses are created equal, and not every style will look good on every woman. If you're not sure what dress looks best on your body type, take a quick online quiz or ask a friend for help.
There are many different types of dresses, so finding the right one is key to looking your best.
Accessorize With The Right Jewelry.
Jewelry can really make or break an outfit, so be sure to choose pieces that complement your dress rather than clash with it.
If you're not sure what jewelry to wear with your dress, try sticking to accessories that are classic and timeless, such as pearls or diamond studs.
Wear The Right Undergarments.
Wearing the wrong underwear can ruin an entire outfit, so it's important to choose the right type for your dress.
For example, if you're wearing a tight-fitting dress, you'll want to wear a thong rather than boy shorts to avoid panty lines.
Choose The Right Lipstick Color.
One of the easiest ways to dress up an outfit is with a bright lip colour.
If you're not sure what lipstick colour to wear, try matching it to your dress or choosing one that complements your skin tone.
Try sticking to classic colours like red, coral, nude, or pink for best results.
Accessorize With The Right Bag.
Choosing the right accessories can really take an outfit from "meh" to "wow!"
One of the most important accessories you can choose for dressing up a dress are shoes, but make sure they complement rather than clash with your outfit.
A great bag can also make an outfit look instantly more sophisticated and put-together.
Accessorize With The Right Coat/Jacket/Wrap/Shawl Etc.
Just like with shoes, it's important to choose the right coat or jacket to go with your outfit.
If you're dressing up for a formal event, a floor-length evening coat is always a good choice.
If you're dressing down for a more casual occasion, try pairing your outfit with a stylish blazer or cardigan.
Don't Be Afraid To Experiment!
There are no rules when it comes to choosing an outfit, so don't be afraid to dress up in ways that you normally wouldn't.
For example, if you typically wear dresses with sandals, try wearing them with heels or boots for a night out on the town.
You can also try pairing your favourite dress with an unexpected accessory like a belt or scarf.
Use The Right Perfume/Cologne/Body Spray Etc.
Choosing the right scent to wear with your dress can be tricky, but it's worth taking the time to find the perfect one.
If you're not sure what scent to choose, try sticking to light and floral scents for spring and summer or warm and spicy scents for fall and winter.
Best Dressing Hacks For Women Conclusion
Dressing up can be a lot of work, but if you're smart about it and use these tips for dressing like a pro, you'll have your look together in no time.
Have any other hacks that I missed? Let me know!
Sign up to receive my newsletter with more uplifting tips and advice below
Newsletter