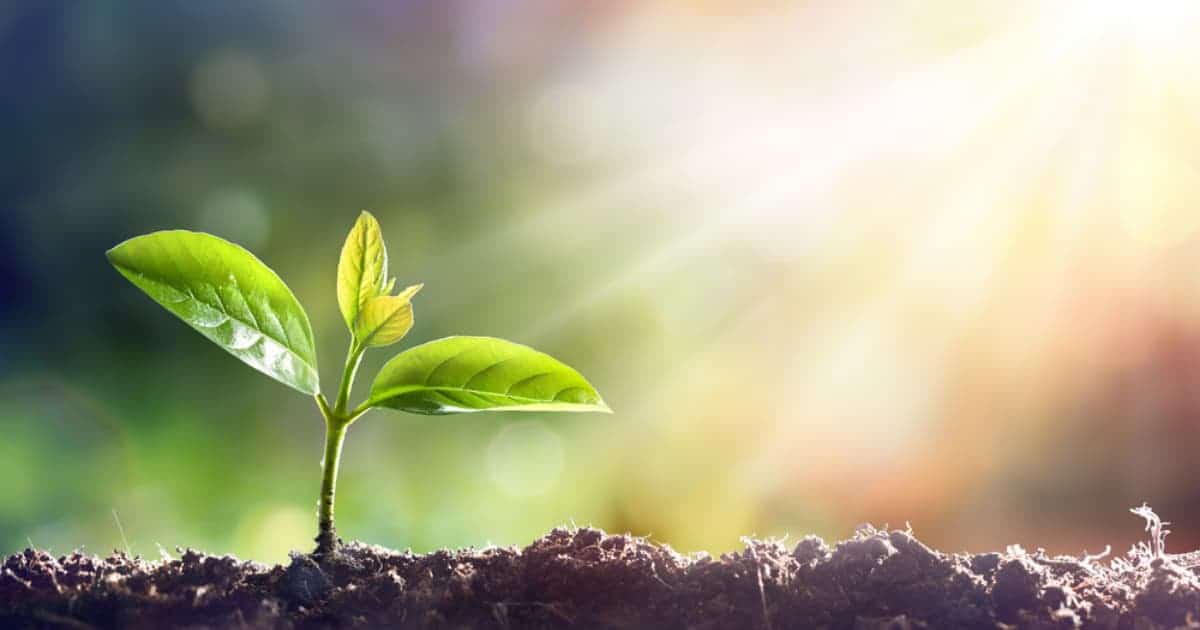 Beginning new might be frightening at first, but this post about quotes on starting fresh can help you see that it's ultimately going to lead you from where you were before into something much greater than what was there before!
Don't worry… It'll all make sense soon enough…!!!
Beginning New
"When one door closes, another opens; but we often look so long and so regretfully upon the closed door that we do not see the one which has opened for us." –Alexander Graham Bell
"Don't cry because it's over. Smile because it happened" – Dr. Seuss 
"There is a vitality, a life force, an energy, a quickening that is translated through you into action and because there is only one of you in all time this expression is unique. And if you block it, it will never exist through any other medium and be lost." – Martha Graham
"The most beautiful people we have known are those who have known defeat, known suffering, known struggle, known loss, and have found their way out of the depths. These persons have an appreciation, a sensitivity and an understanding of life that fills them with compassions, gentleness and a deep loving concern. Beautiful people do not just happen." – Elizabeth Kubler-Ross
"The beginning is the most important part of the work." – Plato
"Be willing to be uncomfortable. Be comfortable being uncomfortable. It may get tough , but it's a small price to pay for living a dream." – Peter McWilliams 
"Don't die without embracing your passions! Live long enough to create memories worth remembering!"– Steve Maraboli 
"The future belongs to those who believe in the beauty of their dreams." – Eleanor Roosevelt
"You don't have a soul. You are a Soul. You have a body." – C.S Lewis 
New beginnings are often scary, but they are often the best thing that can happen to you. 
Quote About A New Beginning
Don't be afraid to start over, everything new is scary but if you know that it will work out for your benefit then do not fear change and trust yourself!
"It's always the darkest before the dawn." -Unknown 
"The beginning is also the end, and to make an end is to make a new beginnings. The end is where we start from." – T.S Eliot 
"I took a deep breath and listened to the old bray of my heart … I am still here"- William Meredith 
"I have learned that people will forget what you said, people will forget what you did, but people will never forget how you made them feel." –Maya Angelou 
"If the new beginning is written with courage and optimism, then there's hope for a happy ending." – Chris Palahniuk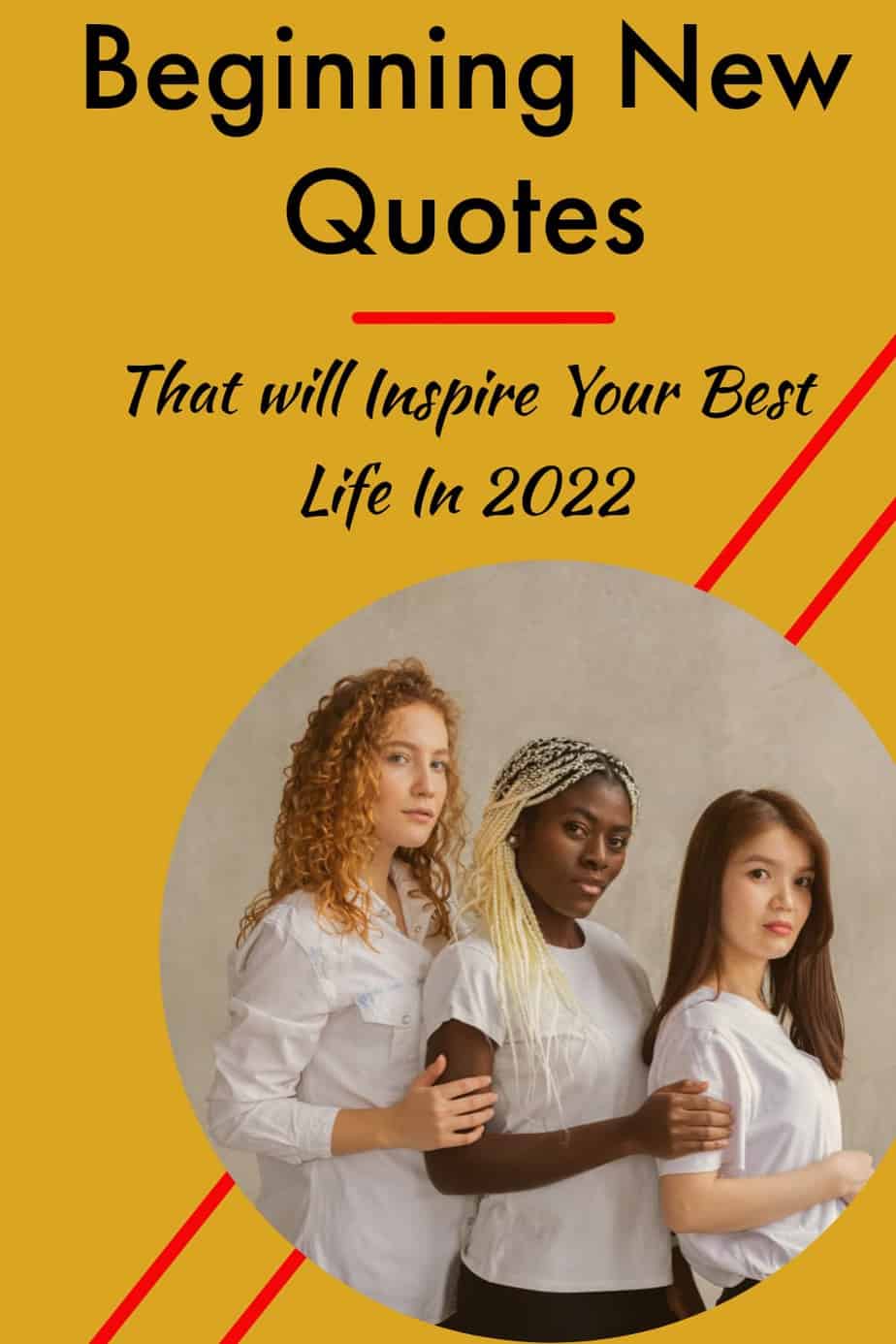 "The only way to do great work is to love what you do. If you haven't found it yet keep looking. Don't settle!"- Steve Jobs 
"Change can be frightening at first or even frustrating, but ultimately change gives us the chance to grow as individuals in ways we could never imagine before."  Ann Gaddis  
"Sometimes, change happens whether you want it to or not. You can't stop that train from moving forward." – Michael Reagan 
"To leave behind what was and embrace the new is frightening but necessary for growth." –Alison Dickey 
The New Beginning Quotes
"A life spent making mistakes is not only more honorable, but more useful than a life spent doing nothing."- George Bernard Shaw 
"If opportunity doesn't knock build yourself a door!" – Milton Berle 
"The secret to change is to focus all of your energy not on fighting the old but on building the new". –Socrates 
"For some people walking into a room means entering from one door and leaving through another. For me it's more like stepping out of an airplane while still breathing hard from parachuting myself." – Robert Brault 
"Our greatest glory is not in never falling but in rising every time we fall." – Confusious 
"You will never be able to escape from your heart. So it's better to listen to what it has to say".- Pema Chodron
"If you do not expect the unexpected, you will not find it; for it is hard to be sought out and difficult." – Heraclitus 
"The purpose of life, after all, is to live it, to taste experience to the utmost, to reach out eagerly and without fear for newer and richer experiences". – Roosevelt 
"A new beginning comes with a cost. You have to give up something in order gain the next level of life"". – Cioffi-Revilla, Christine 
 "The seed has to break before it can grow." – German Proverb 
"It's always darkest just before you step into the light." – Unknown 
Quotes To New Beginnings
"I have learned that people will forget what you said, people will forget what you did, but people will never forget how you made them feel."- Maya Angelou
"The future depends on what we do in the present." – Mahatma Ghandi   
"When everything seems to be going against you, remember that the airplane takes off against the wind, not with it." – Henry Ford 
"The beginning is also the end…"- T.S Eliot 
"A new day has come for all of us…we are ready to face whatever lies ahead….with our heads high and our eyes open." – Oprah Winfrey
"When you're going through hell, keep on moving!"- General George Patton 
"Every exit is an entry somewhere else". – Tom Stoppard 
"You are what you do today not yesterday. So make it count."- Unknown
"There's only one corner of the universe you can be certain of improving and that's your own self."- Aldous Huxley 
"The only person you are destined to become is the person you decide to be". –Ralph Waldo Emerson
"It may not always be sunny but it's always brighter when we wear a smile"- Unknown
Beginning New Conclusion
Beginning new is more like new openings you have wished for but never had the courage to do. They may feel challenging to approach at first, and there may be hurdles along the way, but there is most definately joy and a sense of satisfaction for following your gut feeling.
Embrace these quotes for a new beginning and use them to remember how far you've come or how far you want to go.
For more quotes like this sign up to my newsletter and share with someone you think may need encouraging today.
Sign Up