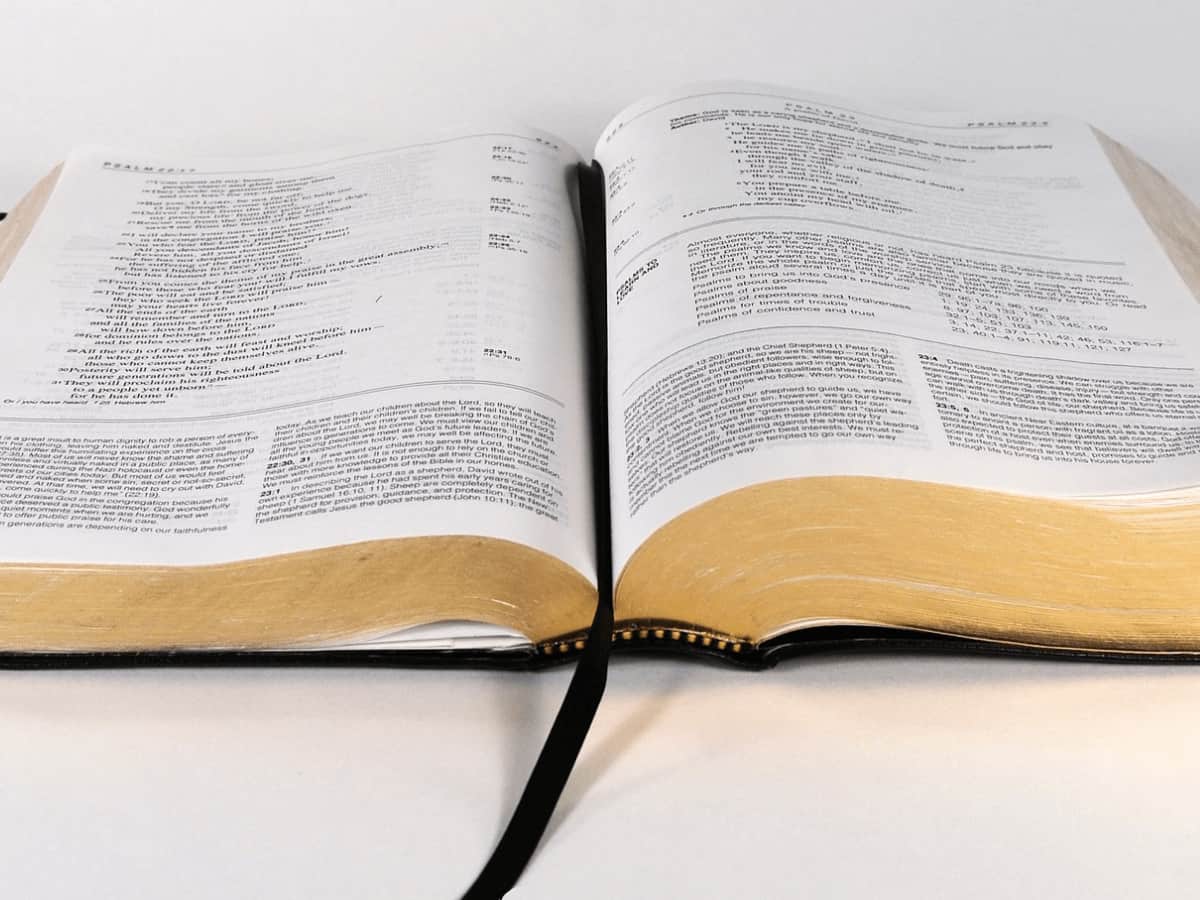 The alarm goes off, and I stare at the ceiling as I open my eyes. I could press the snooze button, but today, just like every morning, I reach for my morning Bible verses.
Once I'm done with my Bible reading. I reach over to the side of me and play my favorite morning worship songs by Hillsong, and utter the words " Thank You, Lord".
This, for me, Is a typical morning routine.
We all have different routines we follow in the morning and what's good for me may not be good for some. But If you want to know some morning bible verses to say, that get me ready for the day ahead and puts a spring in my step, take a look at the list below, and you, just like me, will find self empowerment through morning bible verses that show the Lord's unfailing love for us.
Anything you may be anxious about, worry about, or fear, know and remember Jesus is the author and finisher of all things concerning us.
The Bible teaches in Mathew 6.33 KJV – But seek ye first the kingdom of God, and his righteousness; and all these things shall be added unto you.
All Scripture references are from the King James Version of the Holy Bible (KJV)
Morning Bible Verses To Kick-Start The Day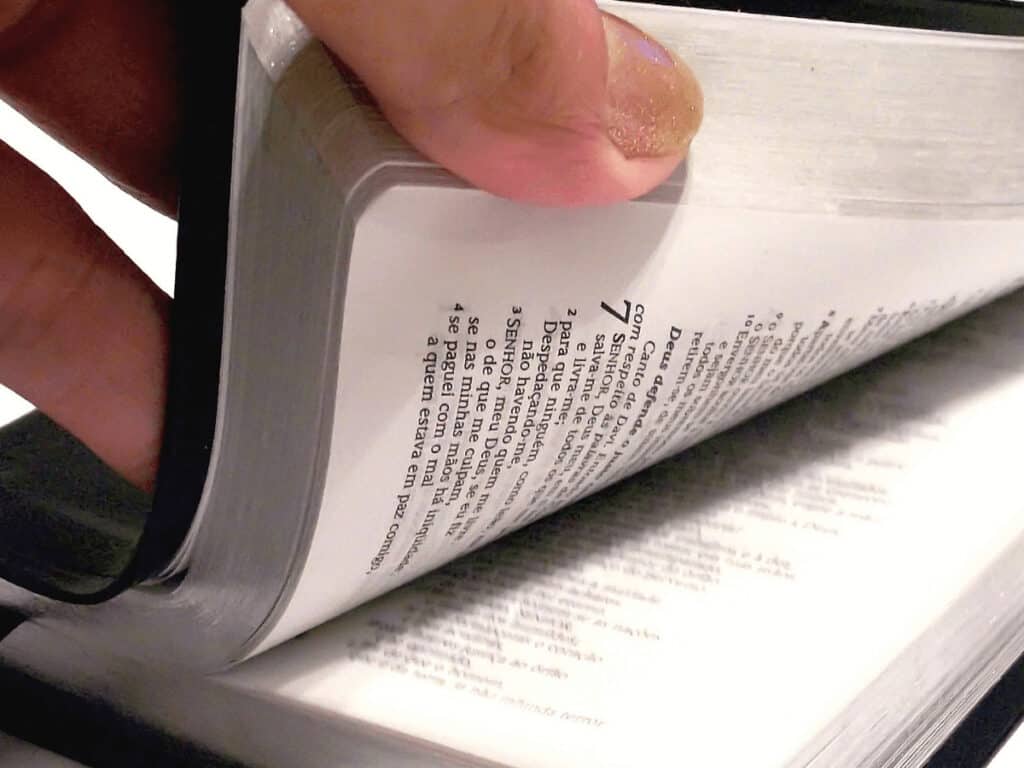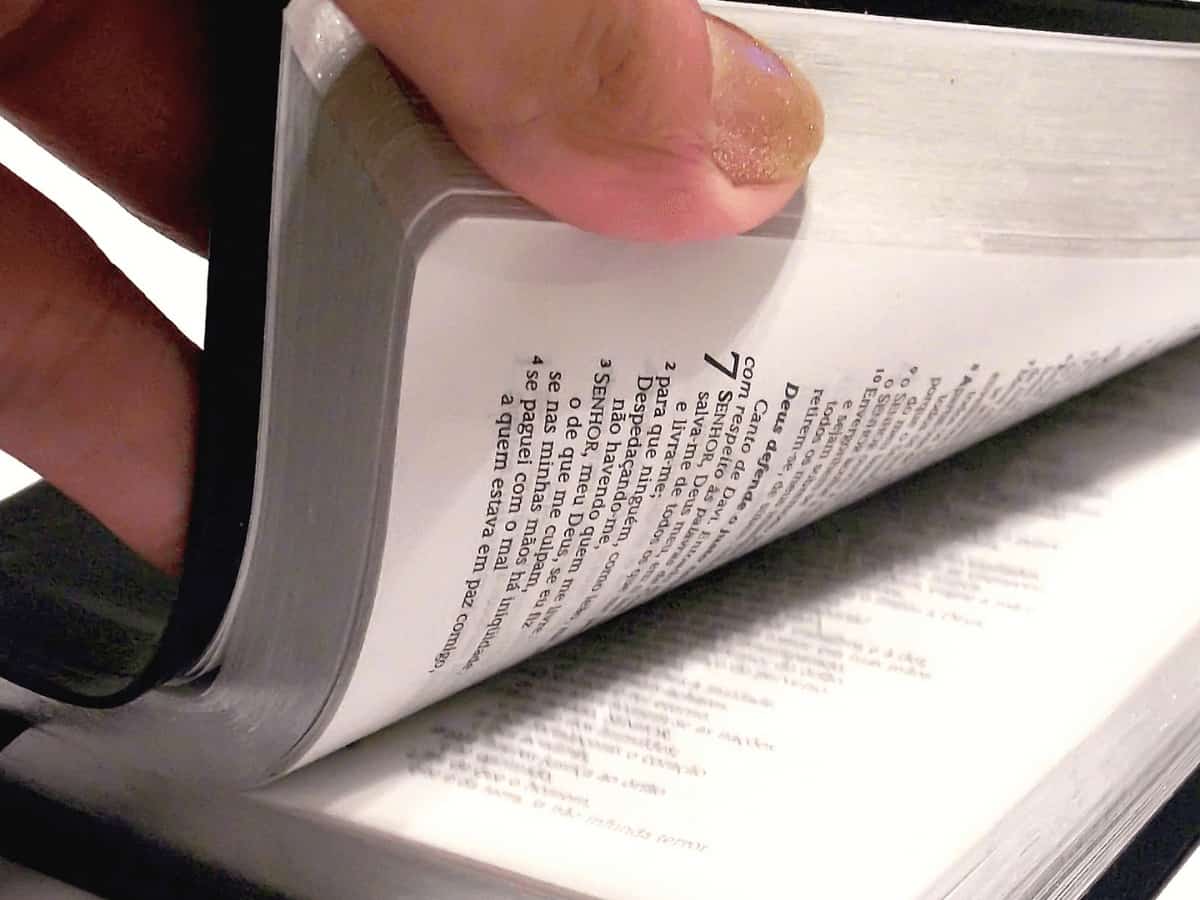 Psalm 5:3 – My voice shalt thou hear in the morning, O Lord; in the morning will I direct my prayer unto thee, and will look up.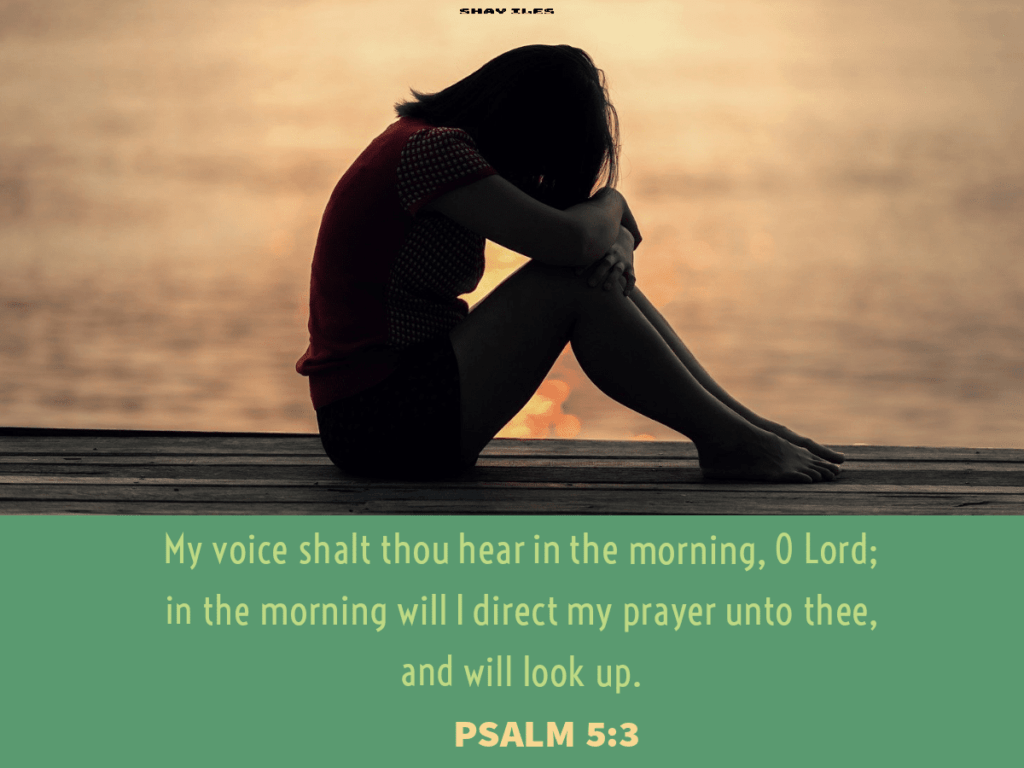 Romans 12:18 – If it be possible, as much as lieth in you, live peaceably with all men.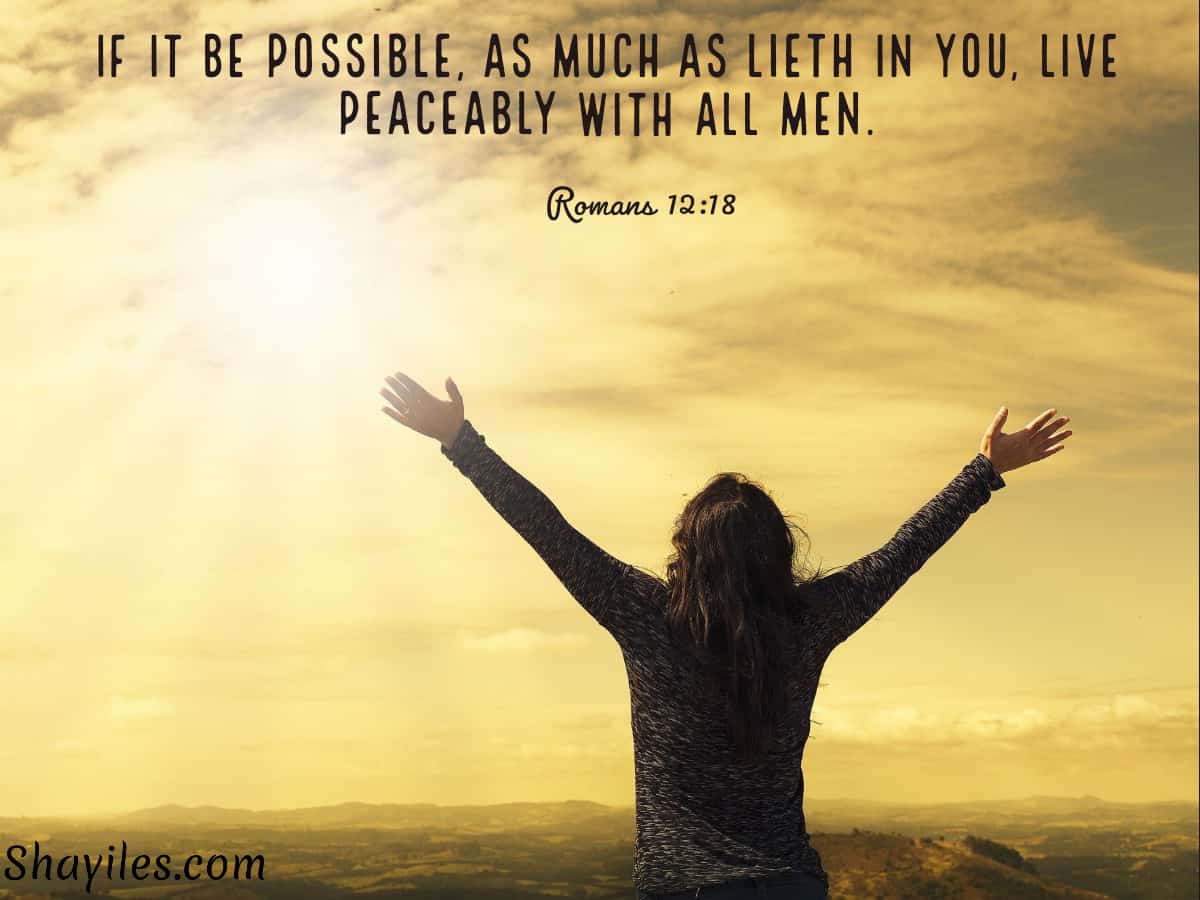 Psalm 118:24 – This is the day which the Lord hath made; we will rejoice and be glad in it.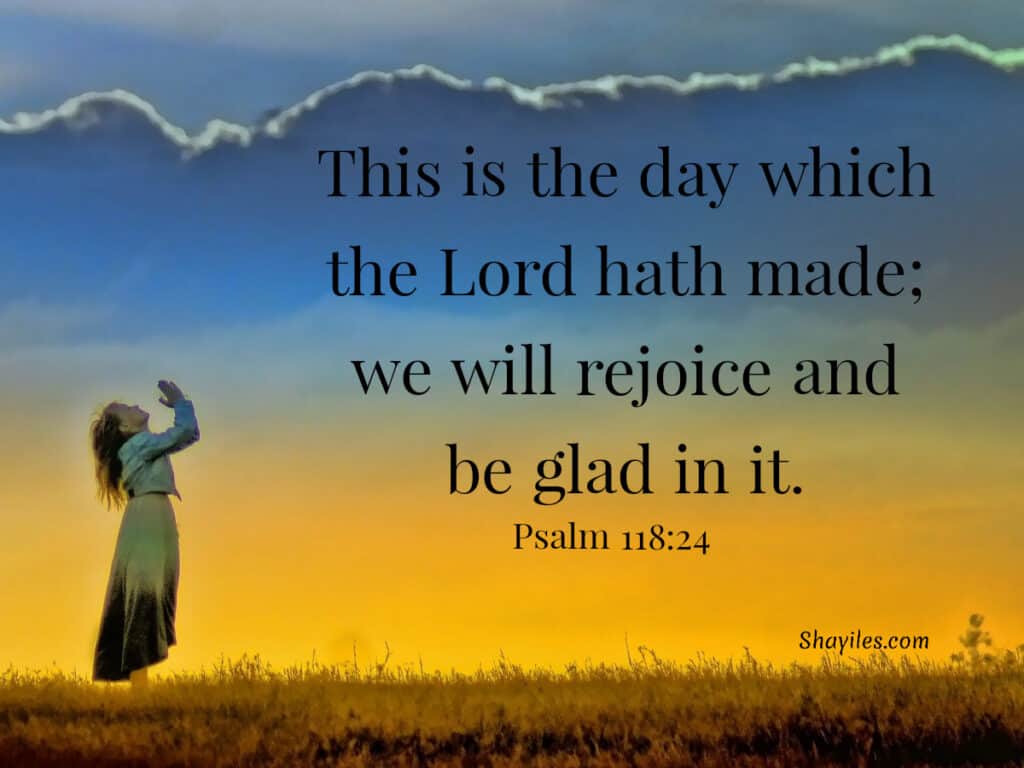 Proverbs 3:5 – Trust in the Lord with all thine heart; and lean not unto thine own understanding.
Proverbs 23:7 – For as he thinketh in his heart, so is he: Eat and drink, saith he to thee; but his heart is not with thee.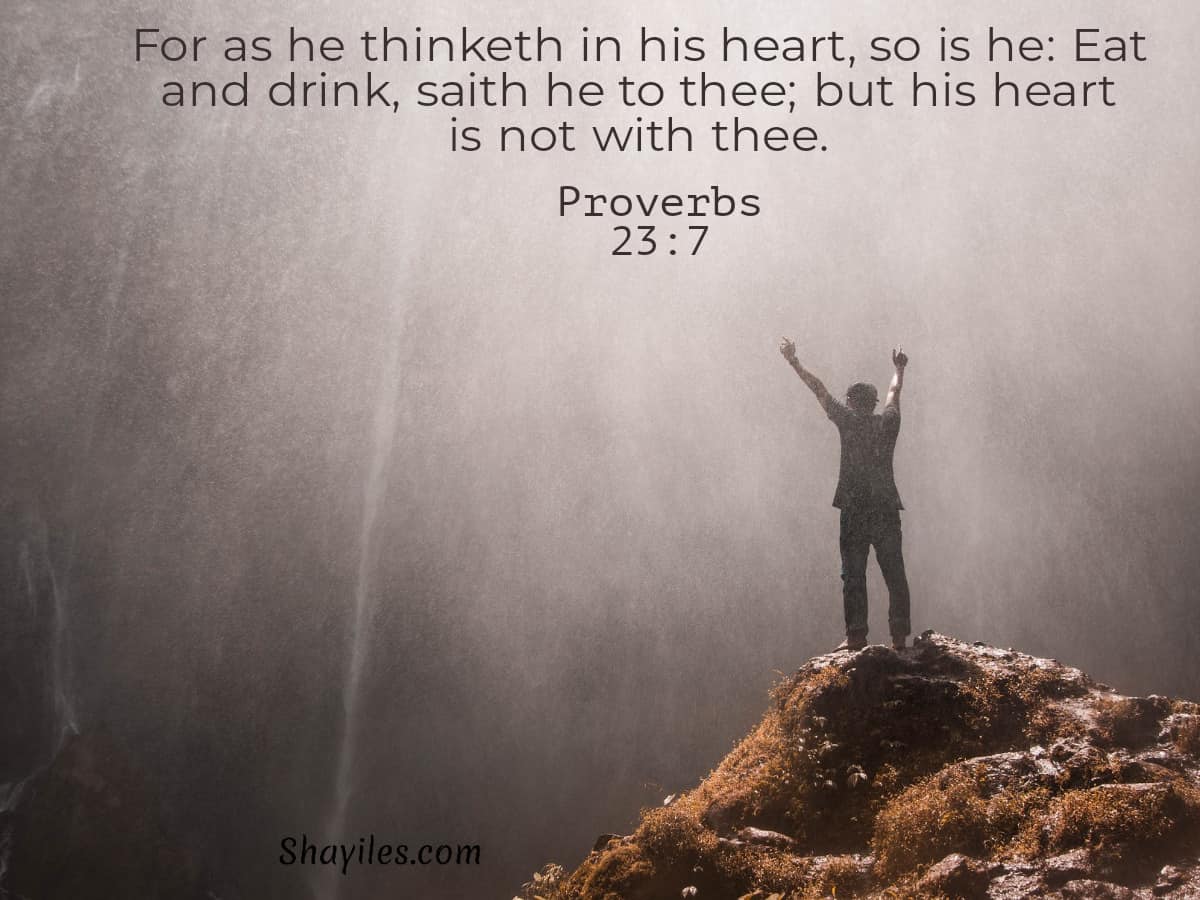 Hebrews 4:16 – Let us therefore come boldly unto the throne of grace, that we may obtain mercy, and find grace to help in time of need.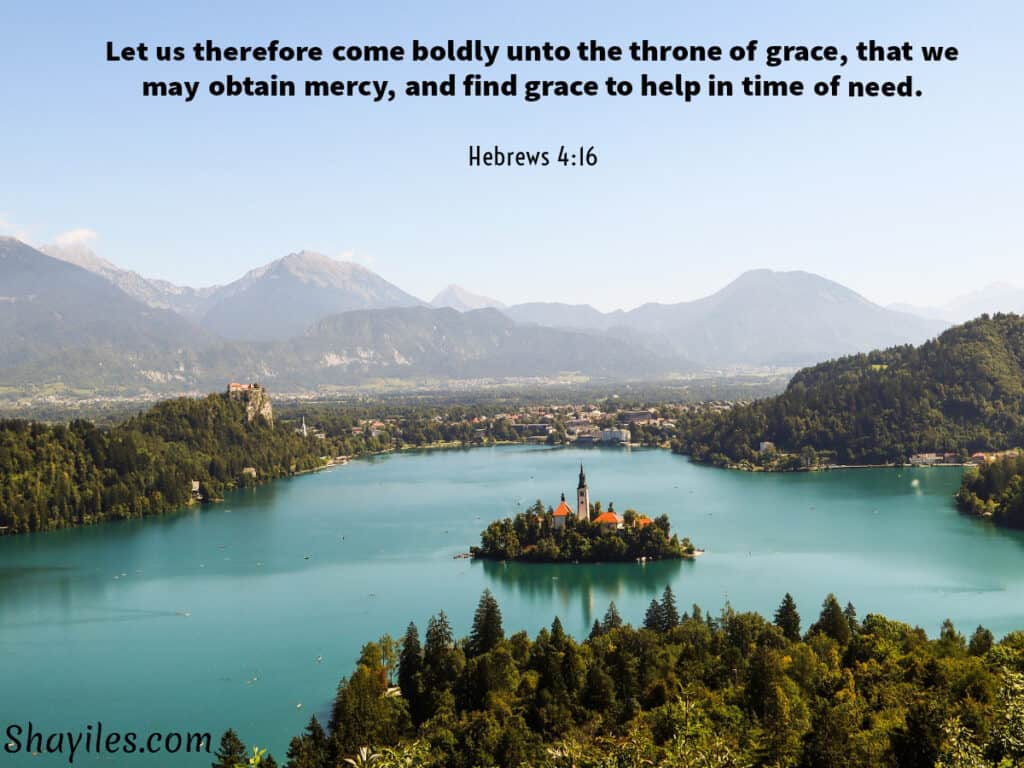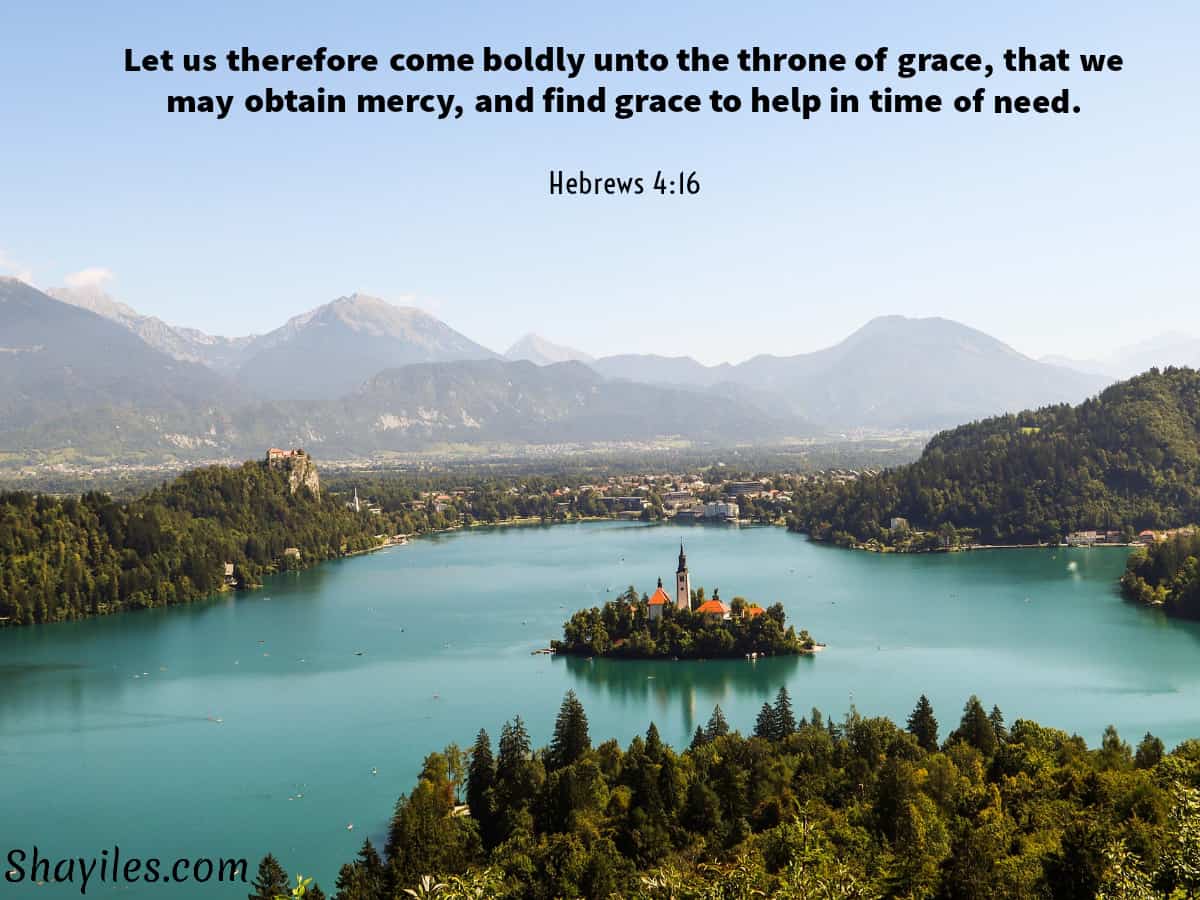 1 Corinthians 10:13 – There hath no temptation taken you but such as is common to man: but God is faithful, who will not suffer you to be tempted above that ye are able; but will with the temptation also make a way to escape, that ye may be able to bear it.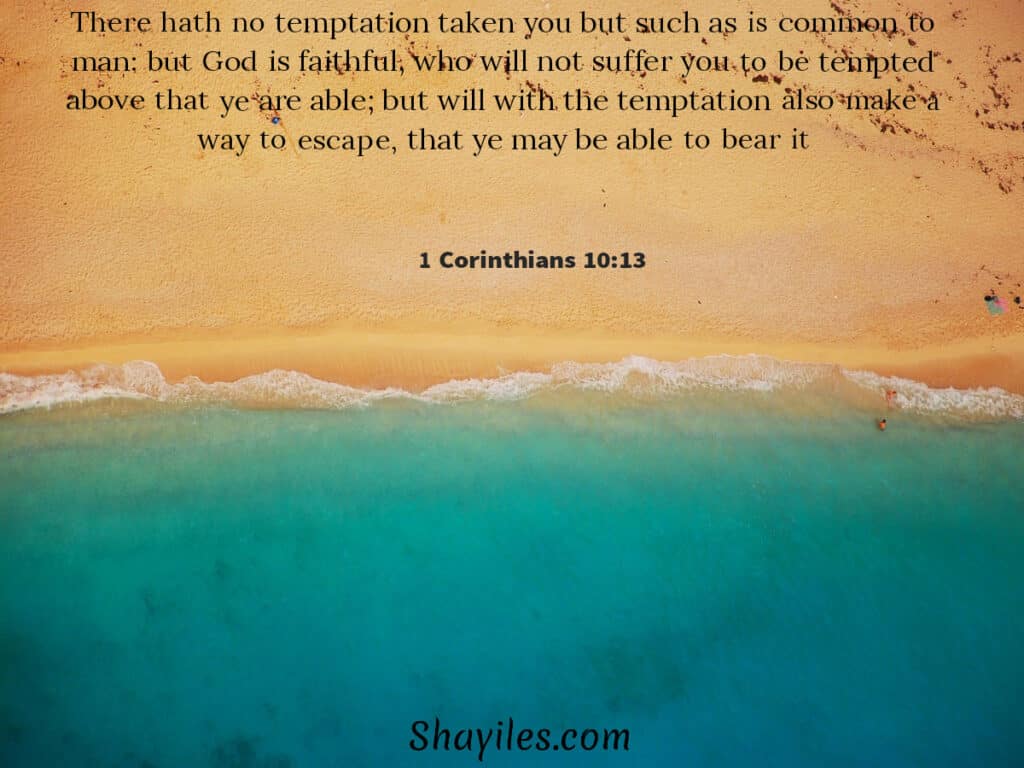 Jeremiah 29:11 – For I know the thoughts that I think toward you, saith the Lord, thoughts of peace, and not of evil, to give you an expected end.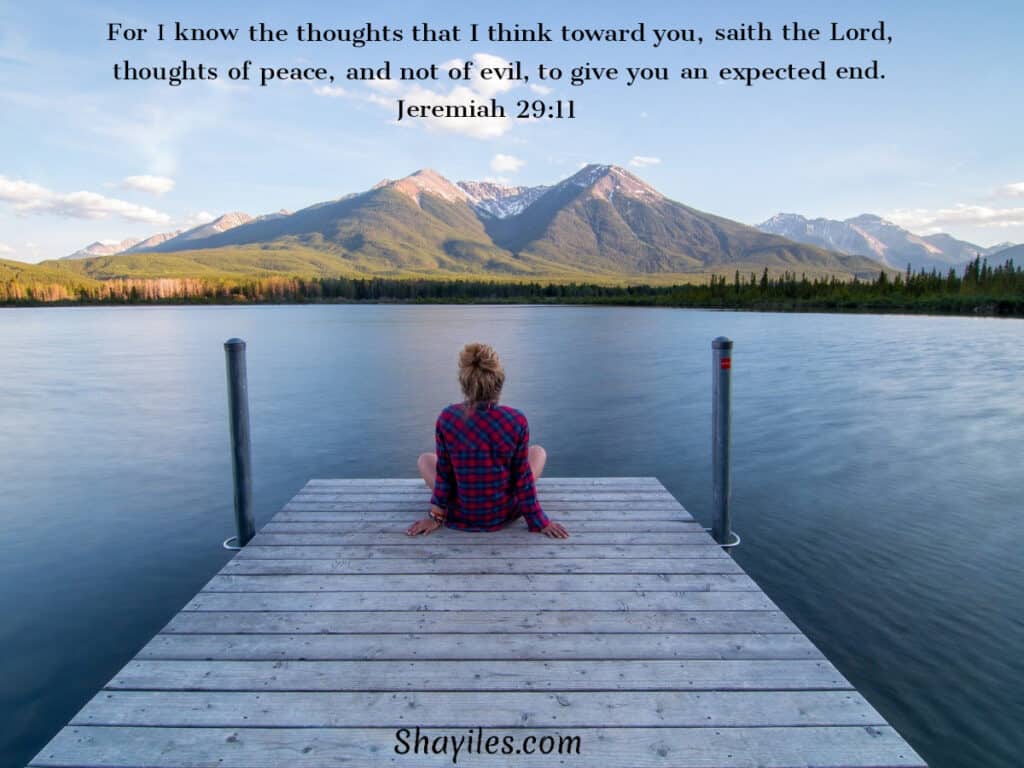 Ephesians 5:20 – Giving thanks always for all things unto God and the Father in the name of our Lord Jesus Christ.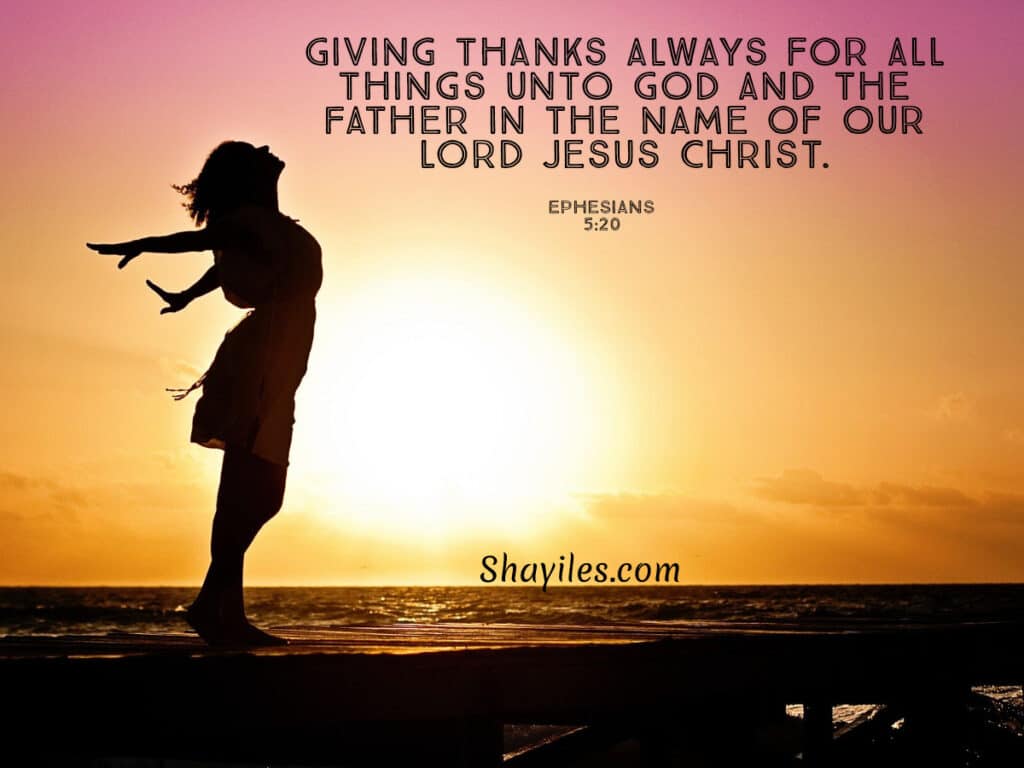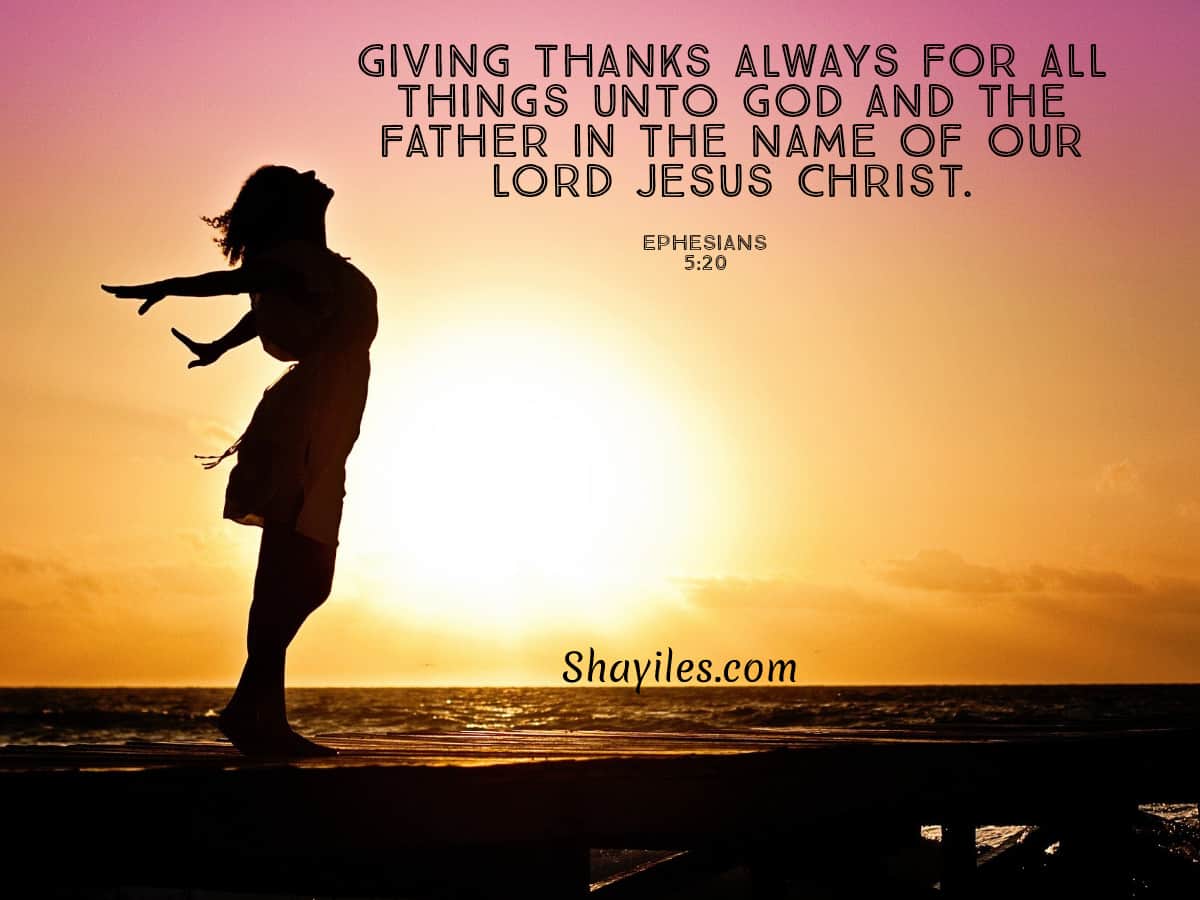 Galatians 5:22 – But the fruit of the Spirit is love, joy, peace, longsuffering, gentleness, goodness, faith.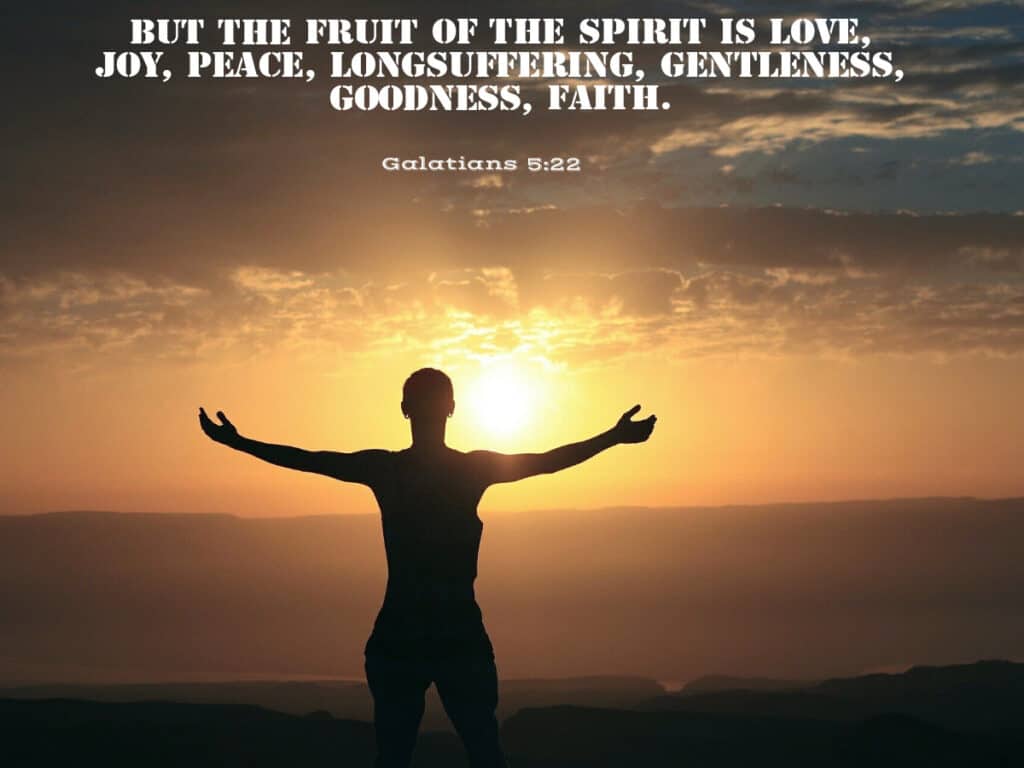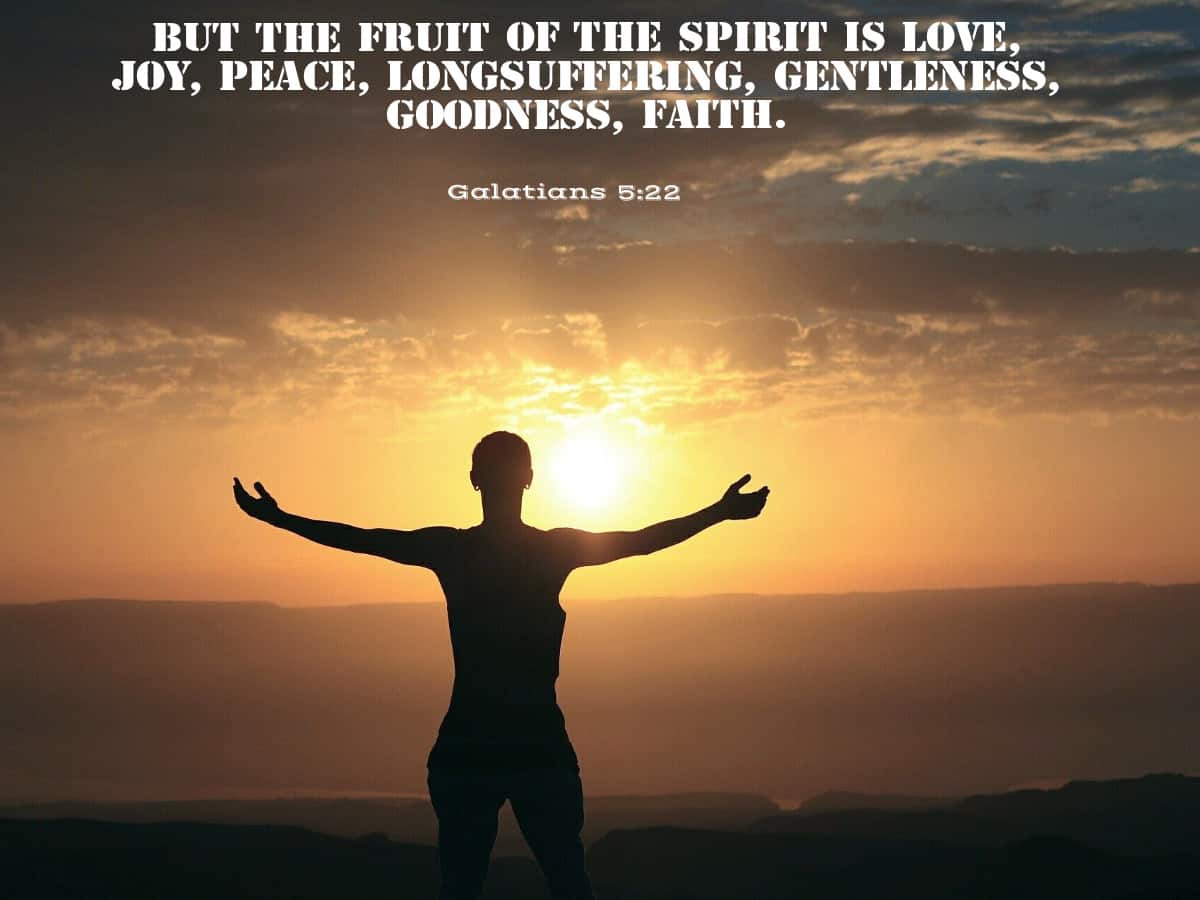 Blessed Morning Bible Verses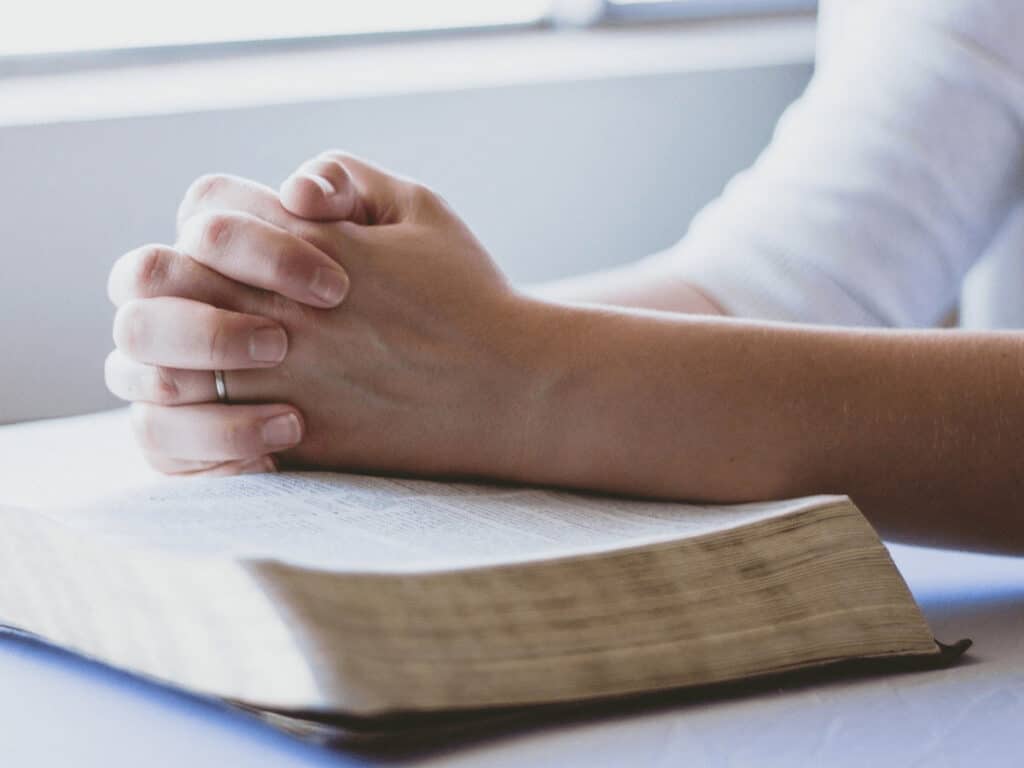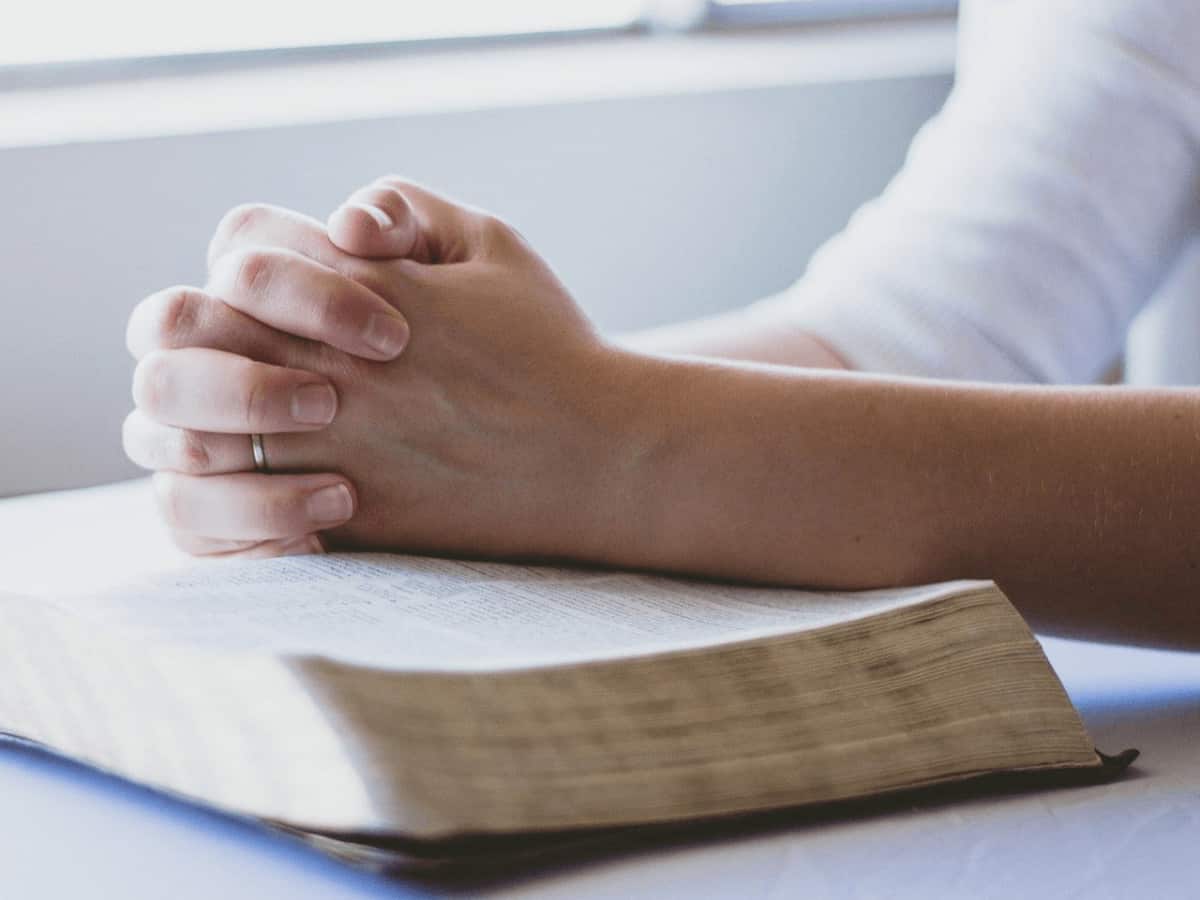 2 timothy 4 :17 – Notwithstanding the Lord stood with me, and strengthened me; that by me the preaching might be fully known, and that all the Gentiles might hear: and I was delivered out of the mouth of the lion.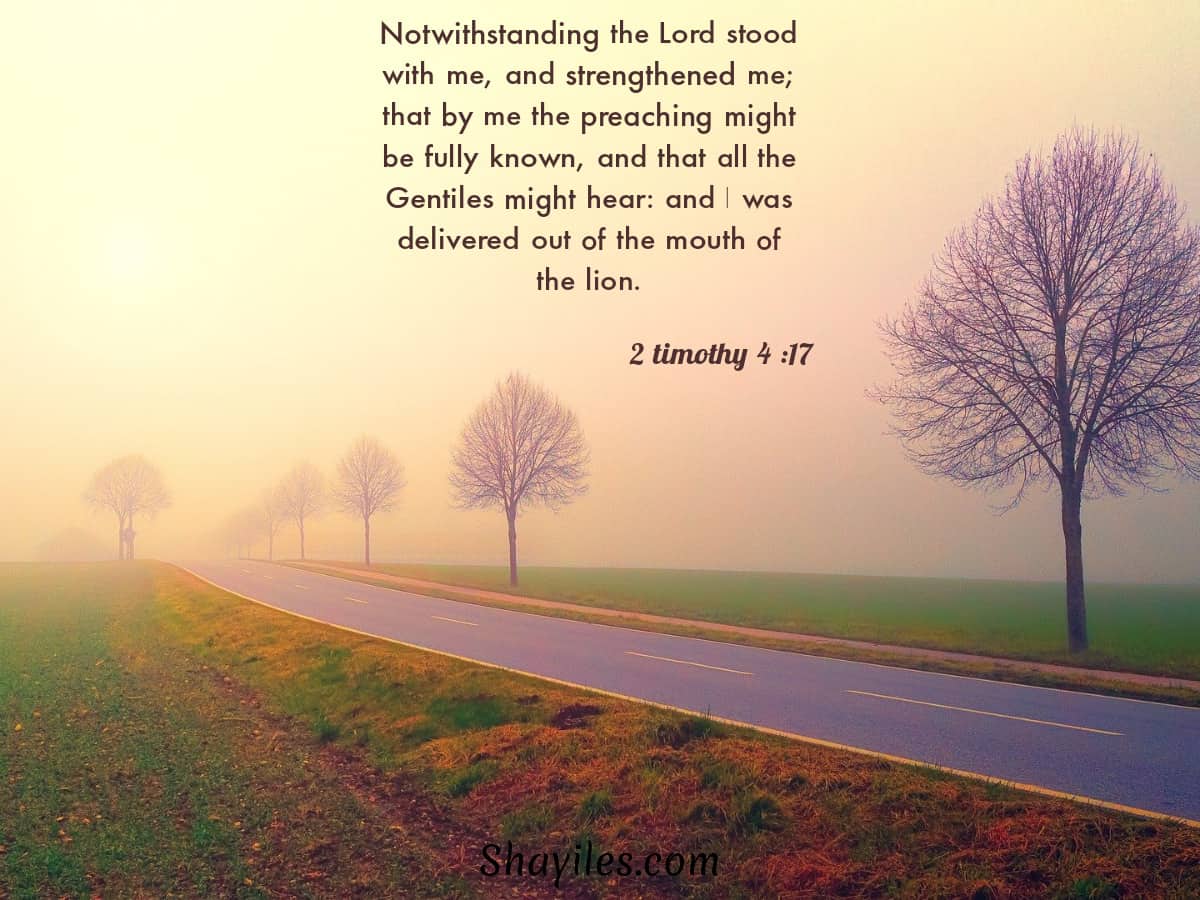 Psalm 143:8 – Cause me to hear thy lovingkindness in the morning; for in thee do I trust: cause me to know the way wherein I should walk; for I lift up my soul unto thee.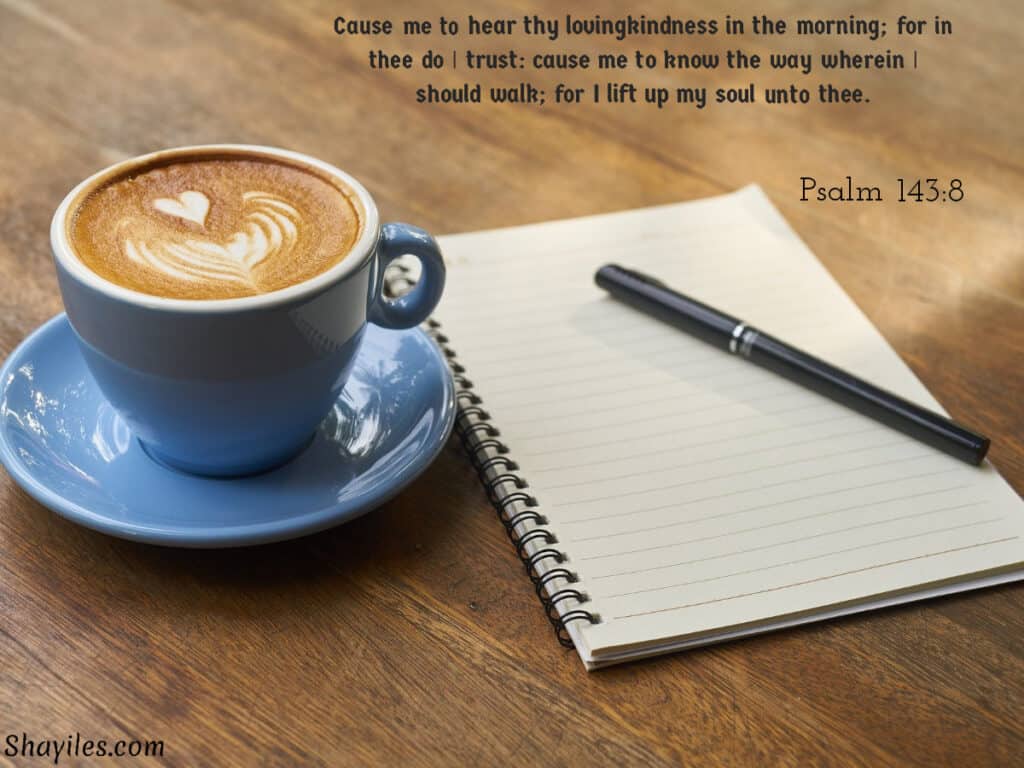 Jeremiah 17:7 – Blessed is the man that trusteth in the Lord, and whose hope the Lord is.
Matthew 5:3-7 – Blessed are the poor in spirit, for theirs is the kingdom of heaven. "Blessed are those who mourn, for they shall be comforted. "Blessed are the meek, for they shall inherit the earth. "Blessed are those who hunger and thirst for righteousness, for they shall be satisfied. "Blessed are the merciful, for they shall receive mercy.
You may also love the bible verse song about Mathew 5: by Red Letter Society on YouTube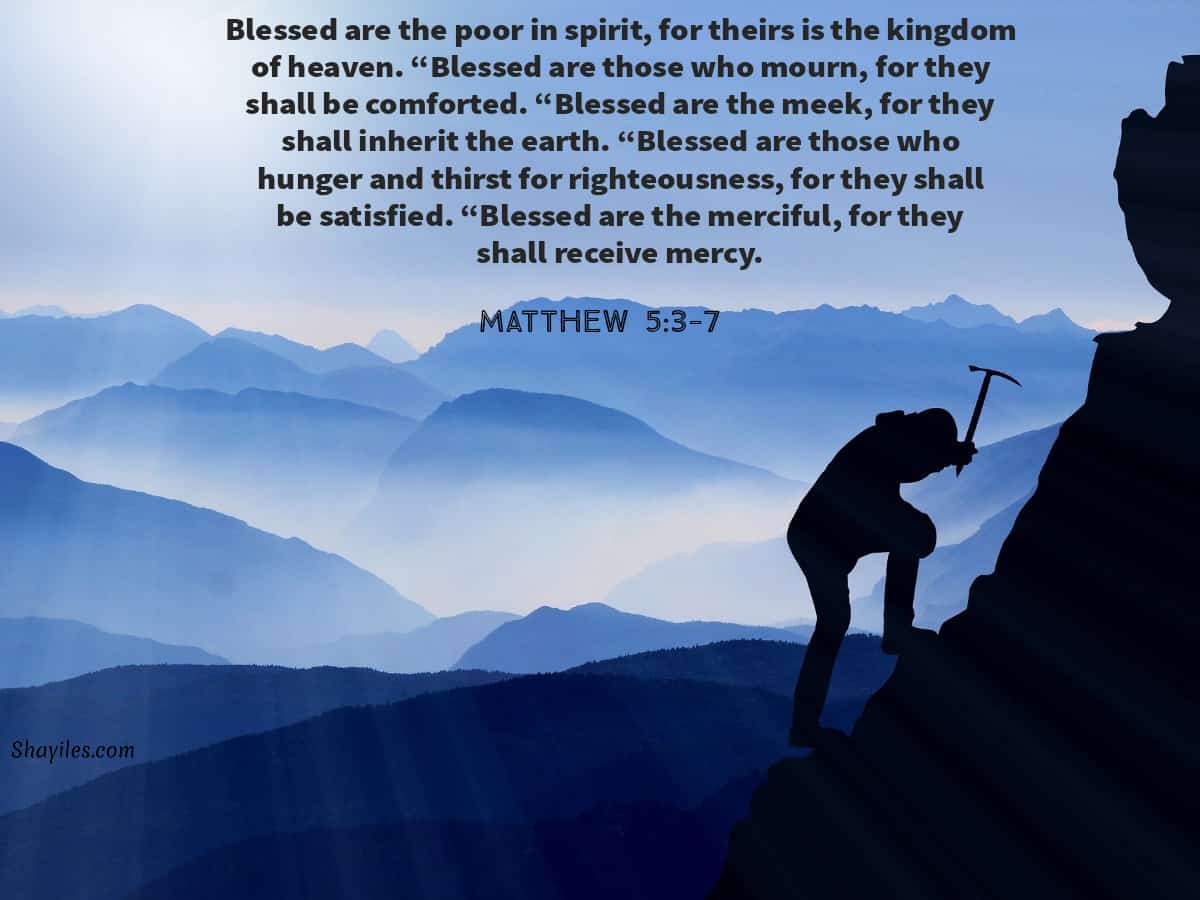 Psalm 90:14 – O satisfy us early with thy mercy; that we may rejoice and be glad all our days.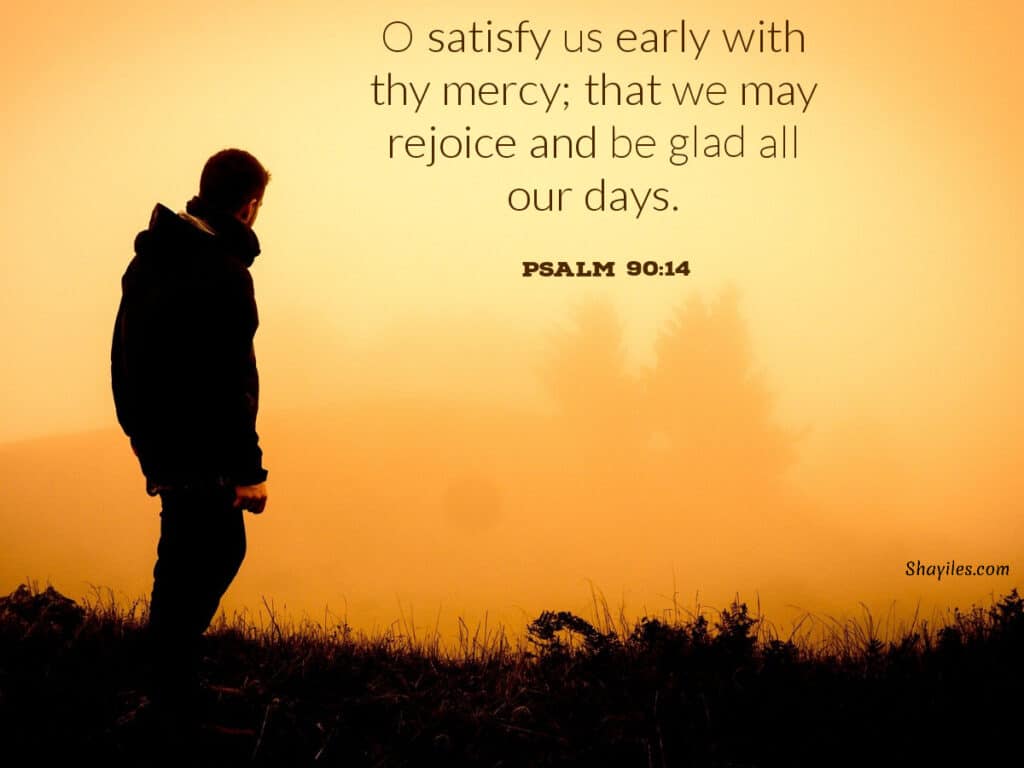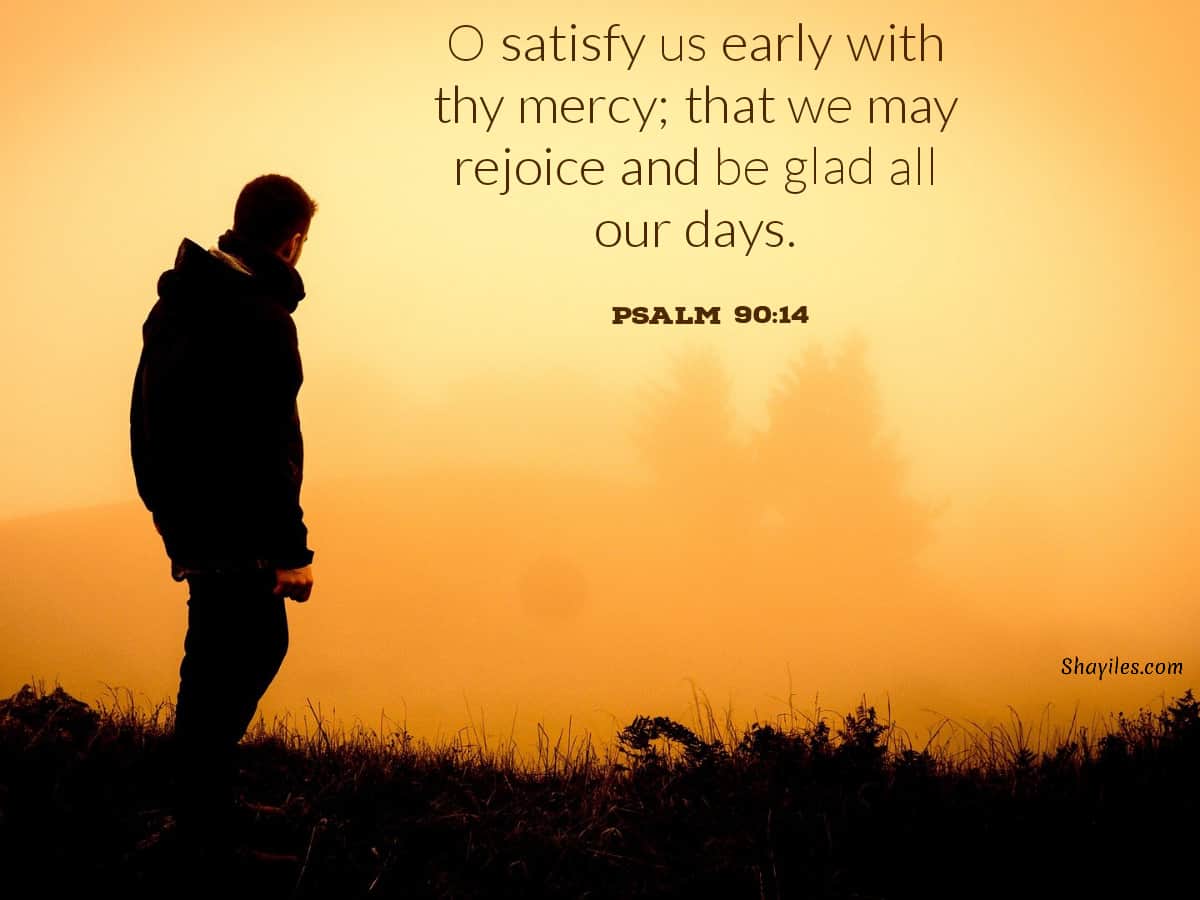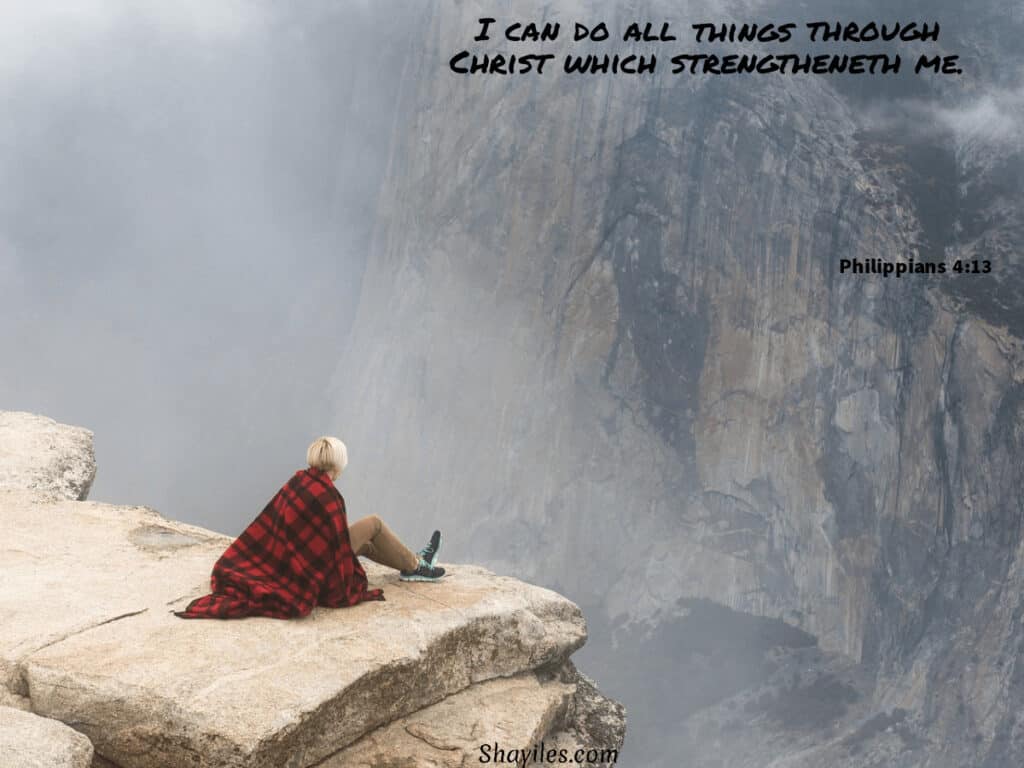 Luke 11:28 – But he said, Yea rather, blessed are they that hear the word of God, and keep it.
Psalm 2:12  – Kiss the Son, lest he be angry, and ye perish from the way, when his wrath is kindled but a little. Blessed are all they that put their trust in him.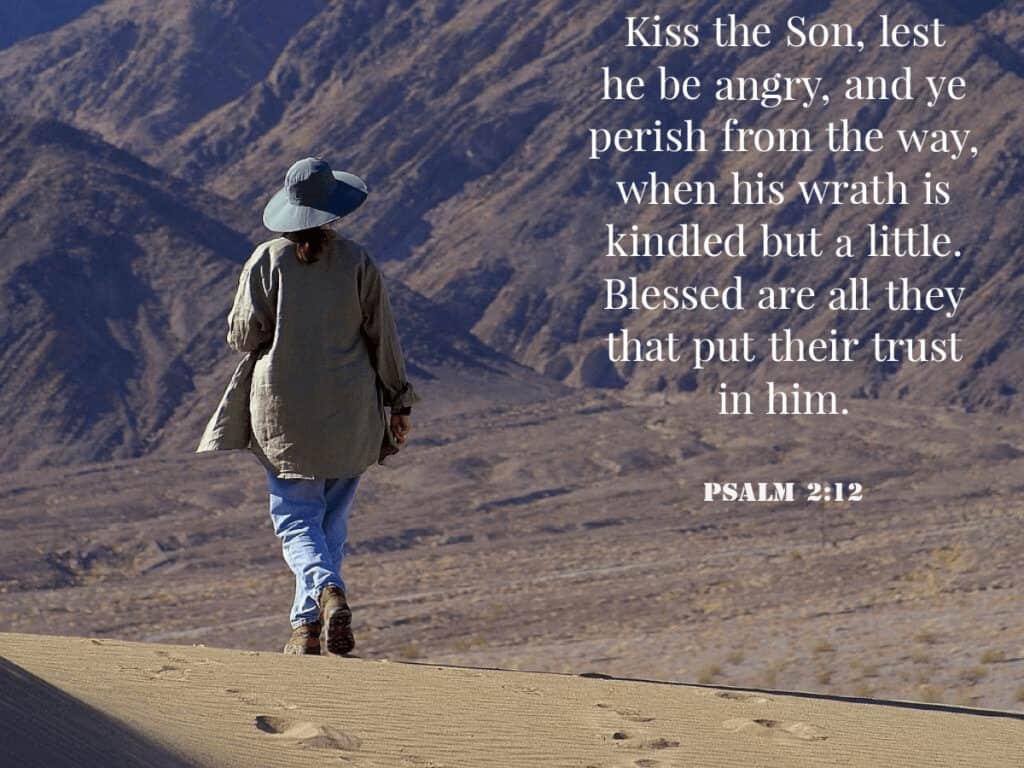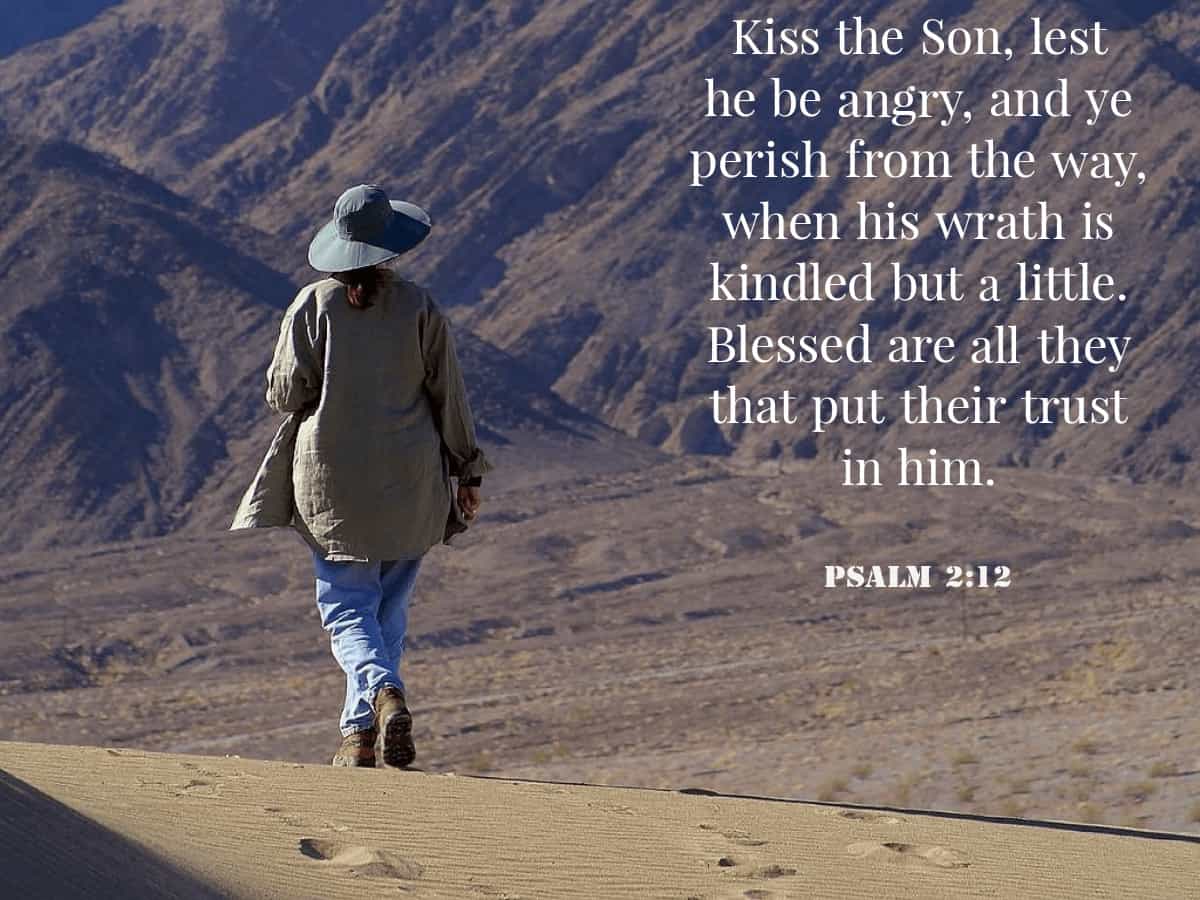 The lips of the righteous feed many: but fools die for want of wisdom.
The blessing of the Lord, it maketh rich, and he addeth no sorrow with it.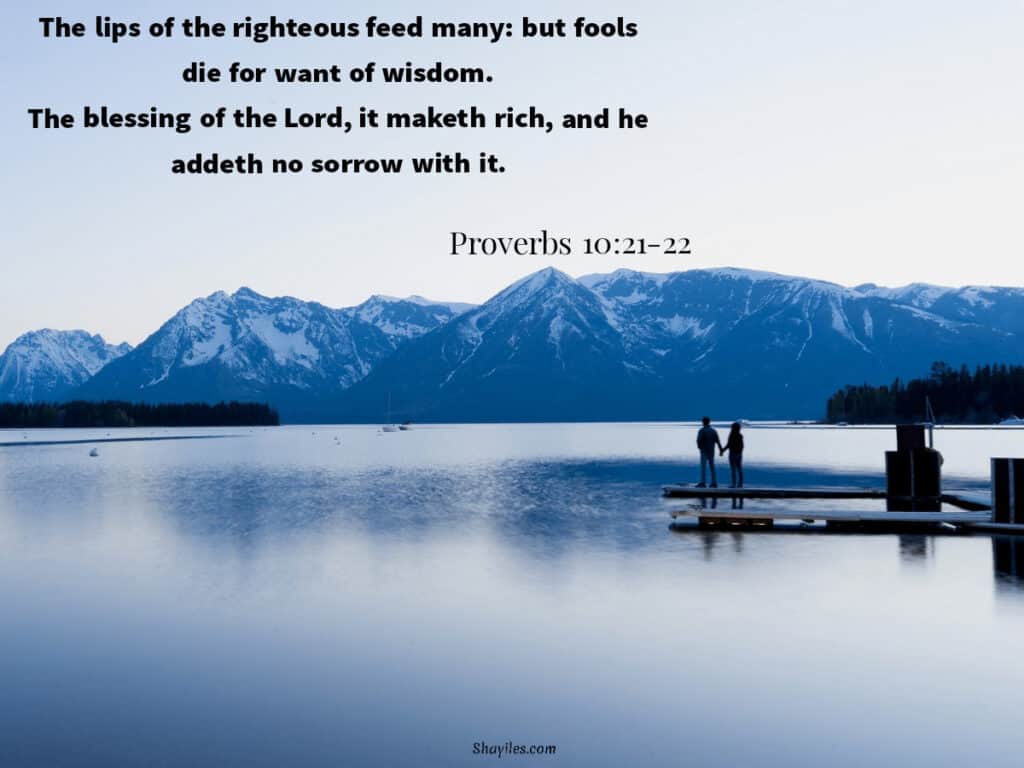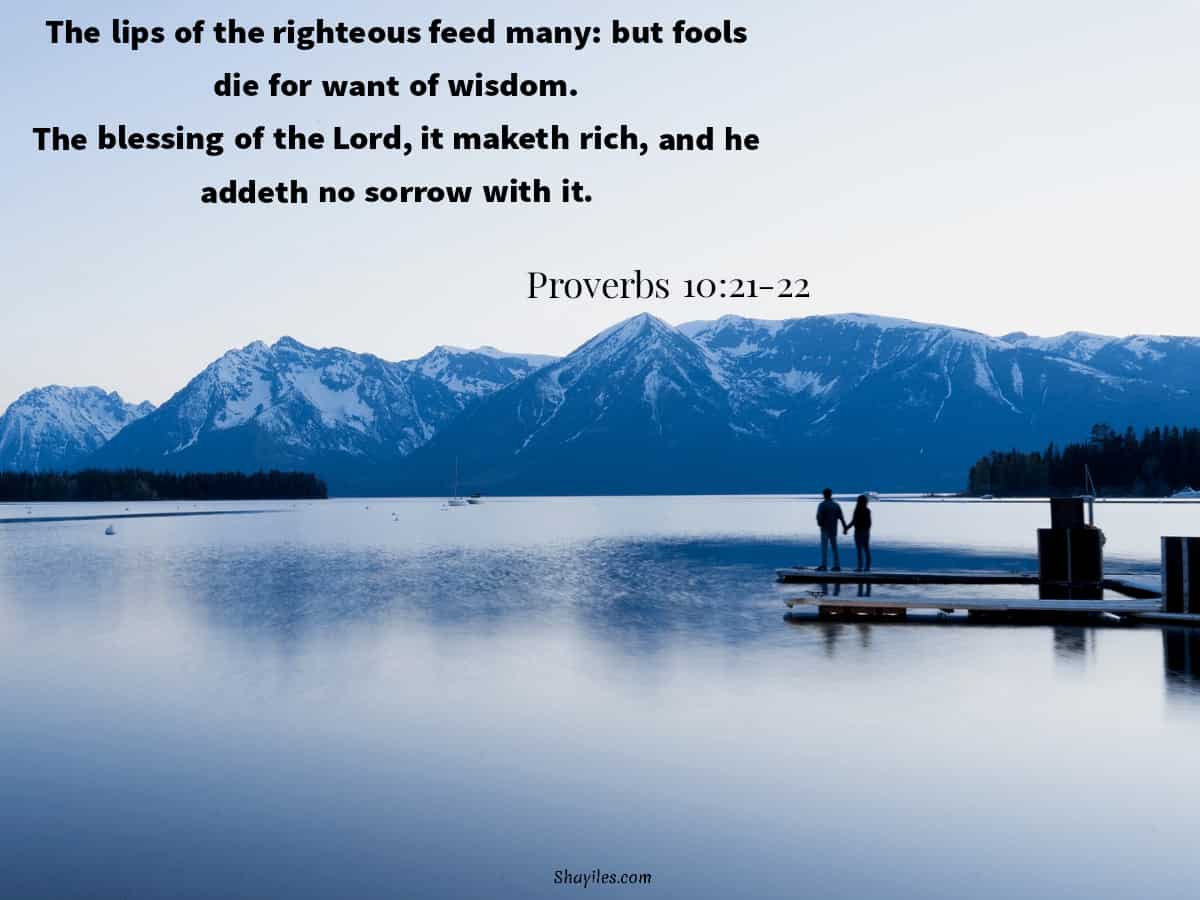 James 4:17 – Therefore to him that knoweth to do good, and doeth it not, to him it is sin.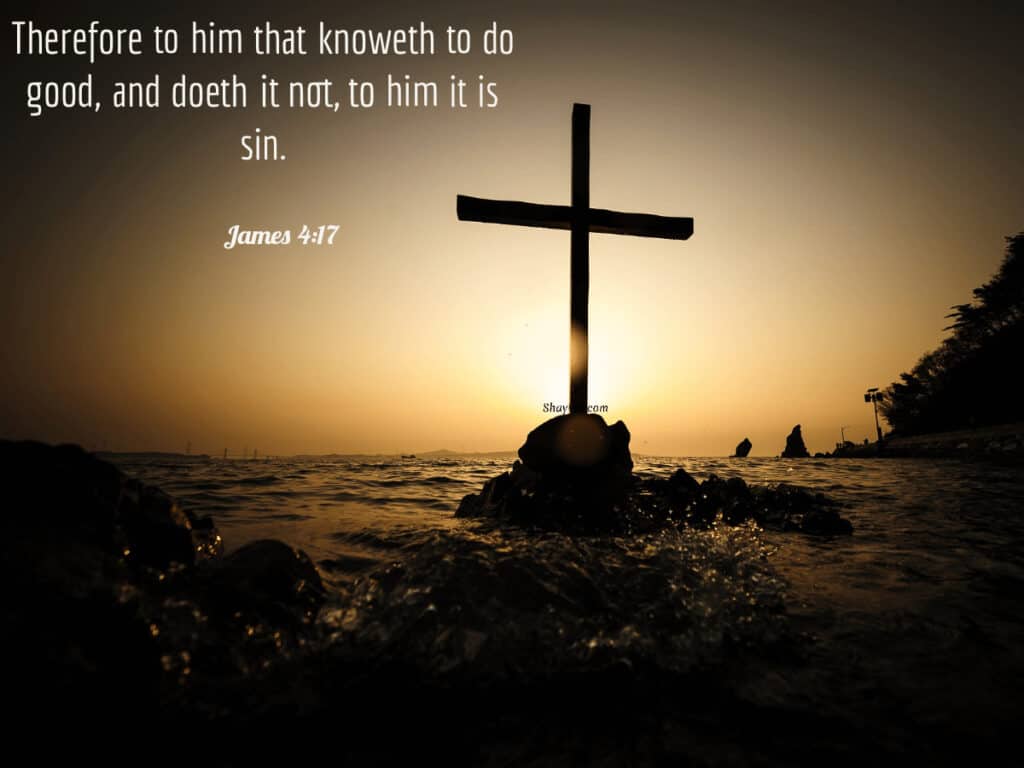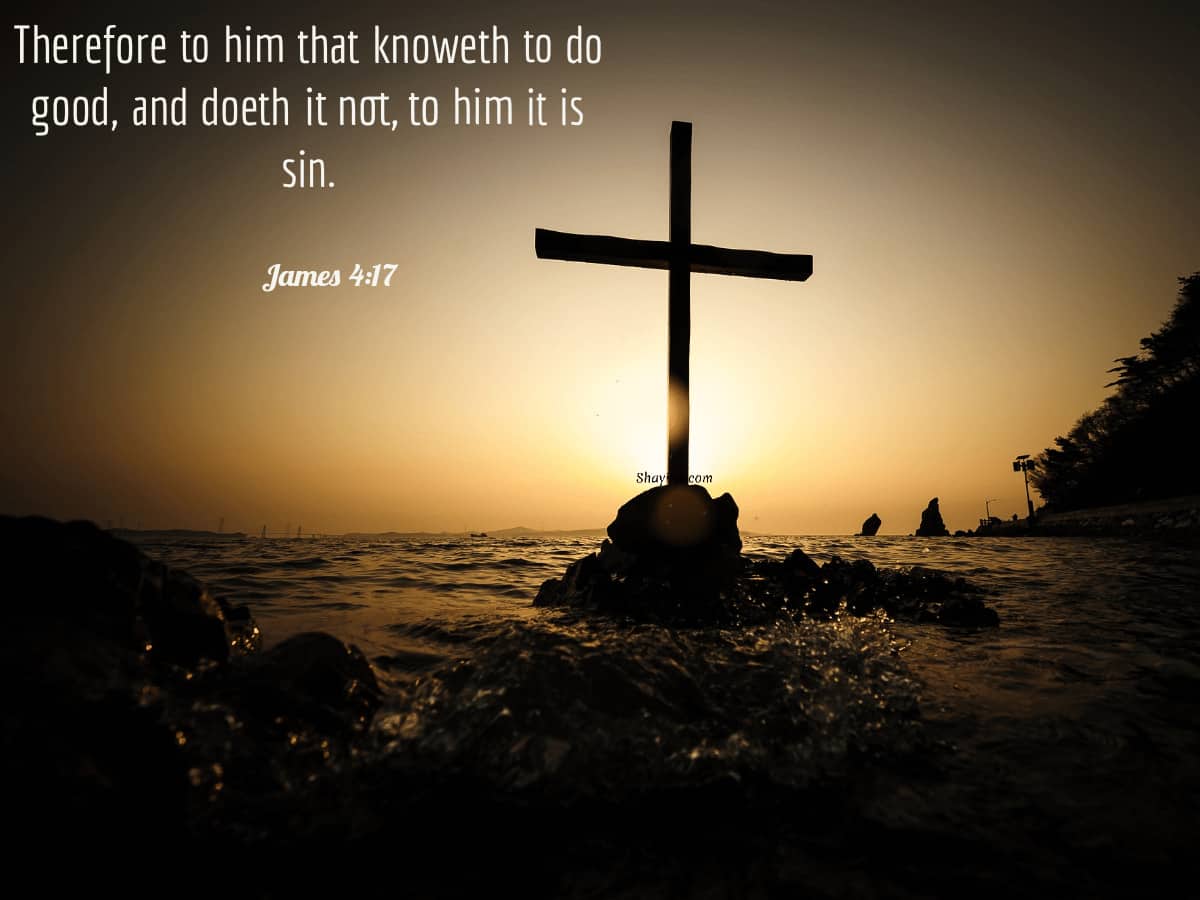 Ye are the light of the world. A city that is set on an hill cannot be hid.
Neither do men light a candle, and put it under a bushel, but on a candlestick; and it giveth light unto all that are in the house.
Let your light so shine before men, that they may see your good works, and glorify your Father which is in heaven.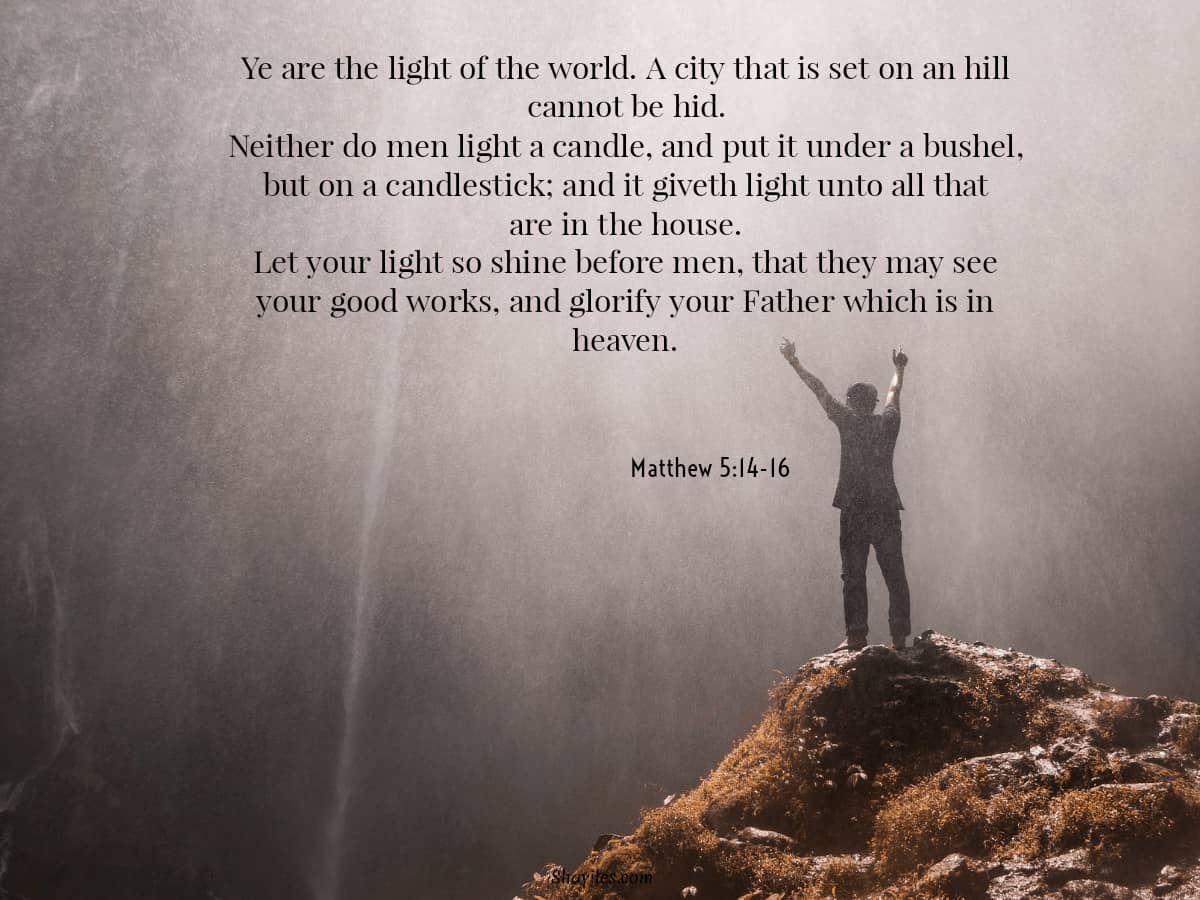 James 4:17 – Therefore to him that knoweth to do good, and doeth it not, to him it is sin.
And he said unto me, My grace is sufficient for thee: for my strength is made perfect in weakness. Most gladly therefore will I rather glory in my infirmities, that the power of Christ may rest upon me.
 Therefore I take pleasure in infirmities, in reproaches, in necessities, in persecutions, in distresses for Christ's sake: for when I am weak, then am I strong.
For he that said, Do not commit adultery, said also, Do not kill. Now if thou commit no adultery, yet if thou kill, thou art become a transgressor of the law.
So speak ye, and so do, as they that shall be judged by the law of liberty.
For he shall have judgment without mercy, that hath shewed no mercy; and mercy rejoiceth against judgment.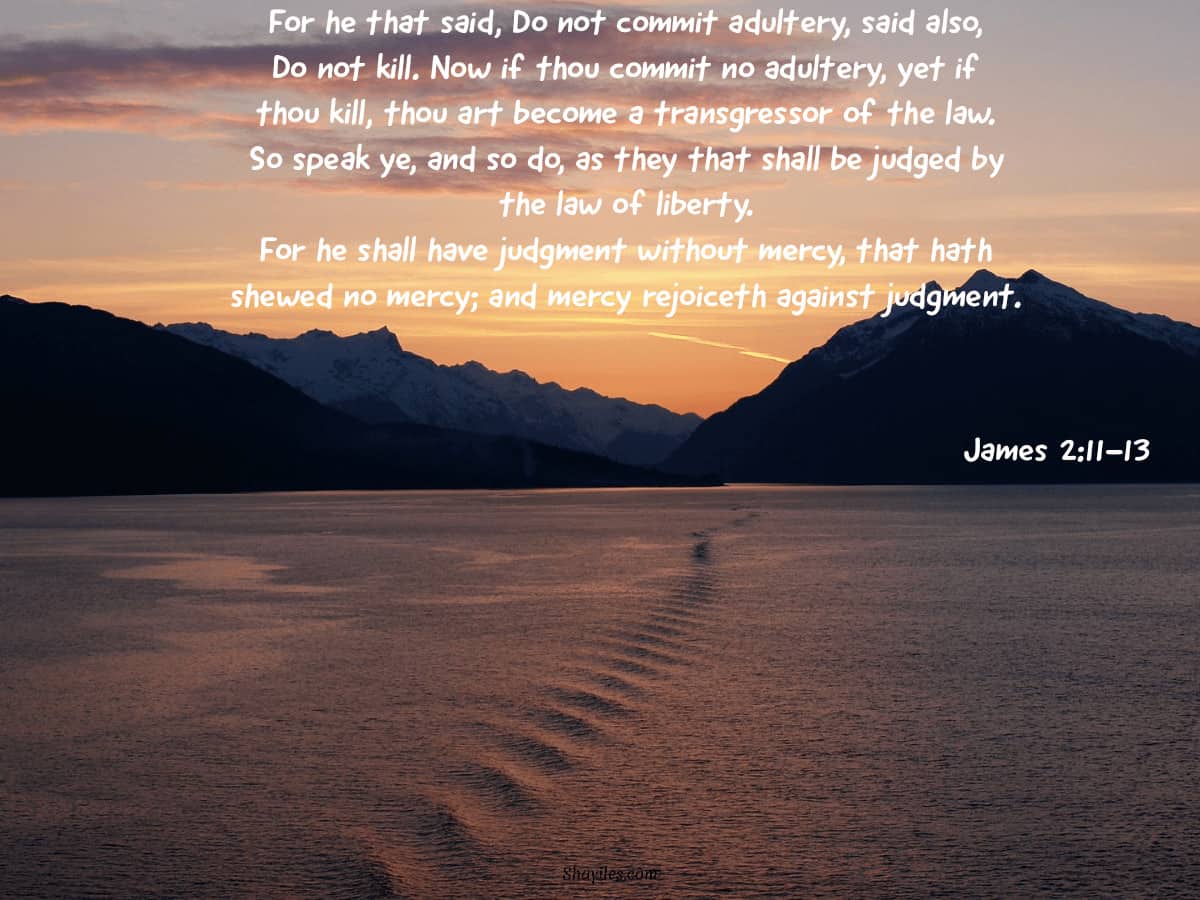 By him therefore let us offer the sacrifice of praise to God continually, that is, the fruit of our lips giving thanks to his name.
But to do good and to communicate forget not: for with such sacrifices God is well pleased.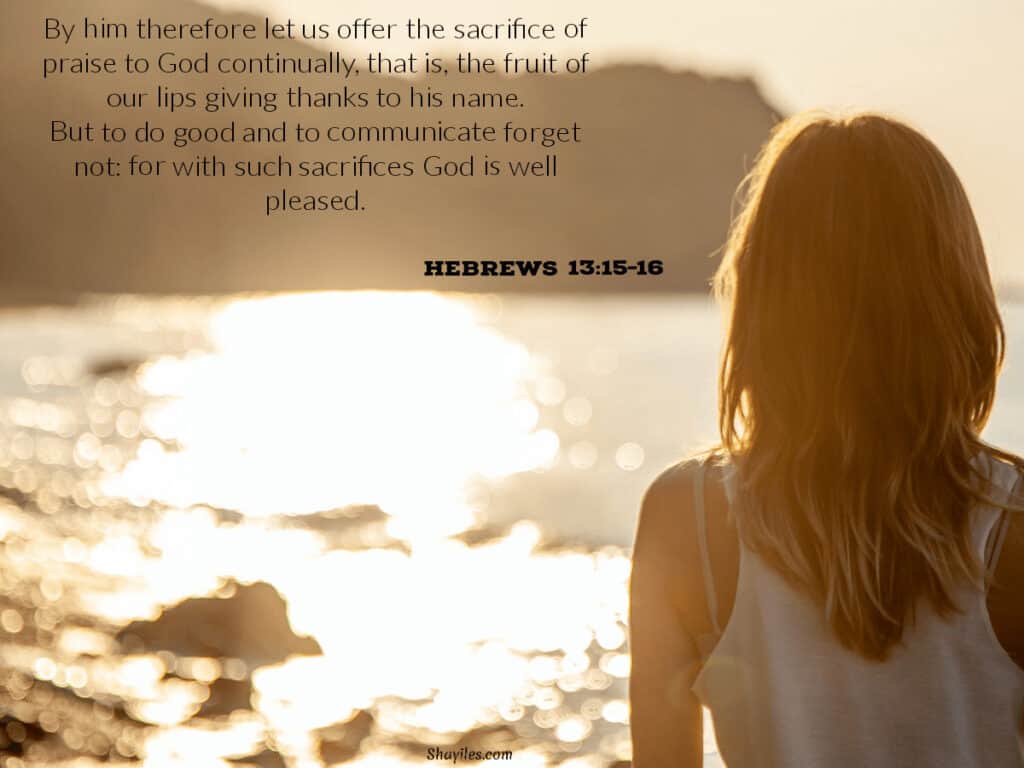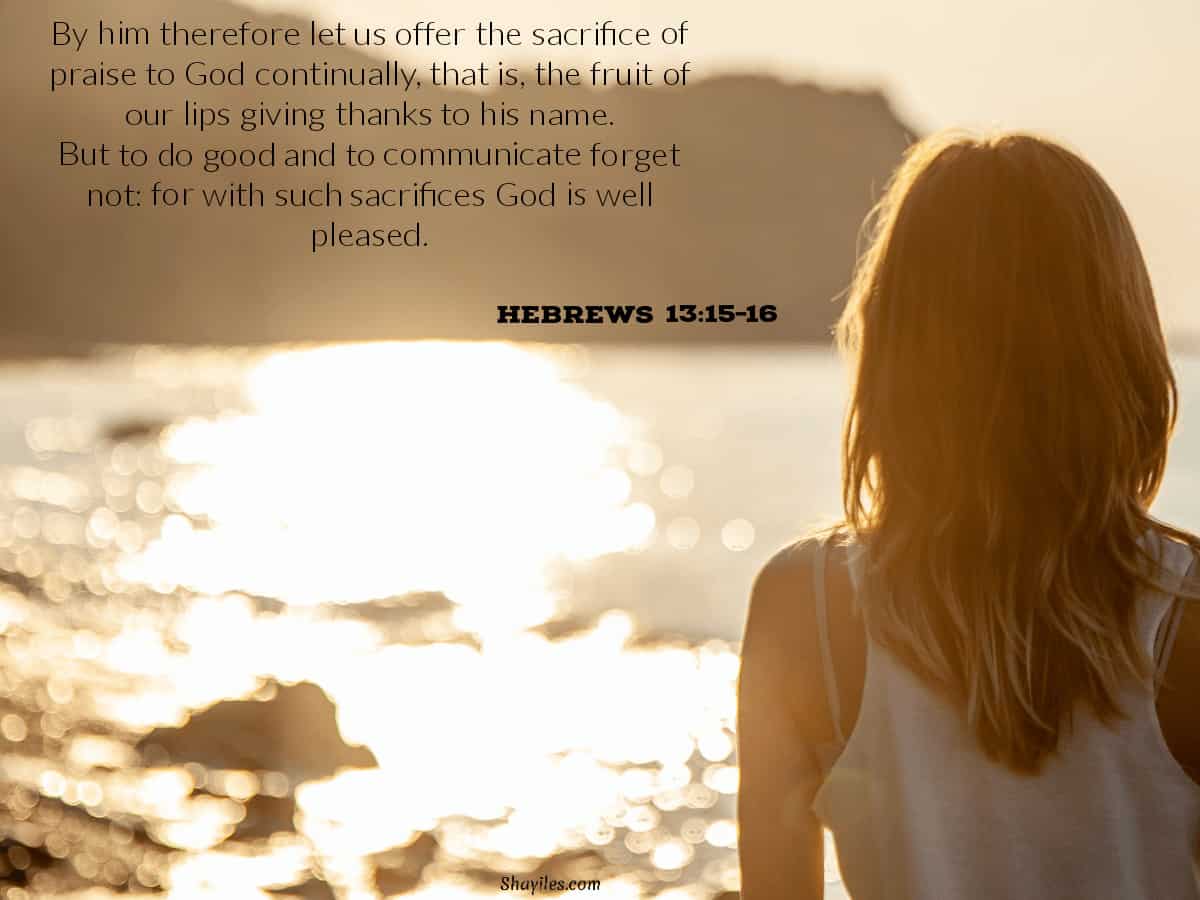 James 1:12 – Blessed is the man that endureth temptation: for when he is tried, he shall receive the crown of life, which the Lord hath promised to them that love him.
For God so loved the world, that he gave his only begotten Son, that whosoever believeth in him should not perish, but have everlasting life.
For God sent not his Son into the world to condemn the world; but that the world through him might be saved.
Malachi 3:10 – Bring ye all the tithes into the storehouse, that there may be meat in mine house, and prove me now herewith, saith the Lord of hosts, if I will not open you the windows of heaven, and pour you out a blessing, that there shall not be room enough to receive it.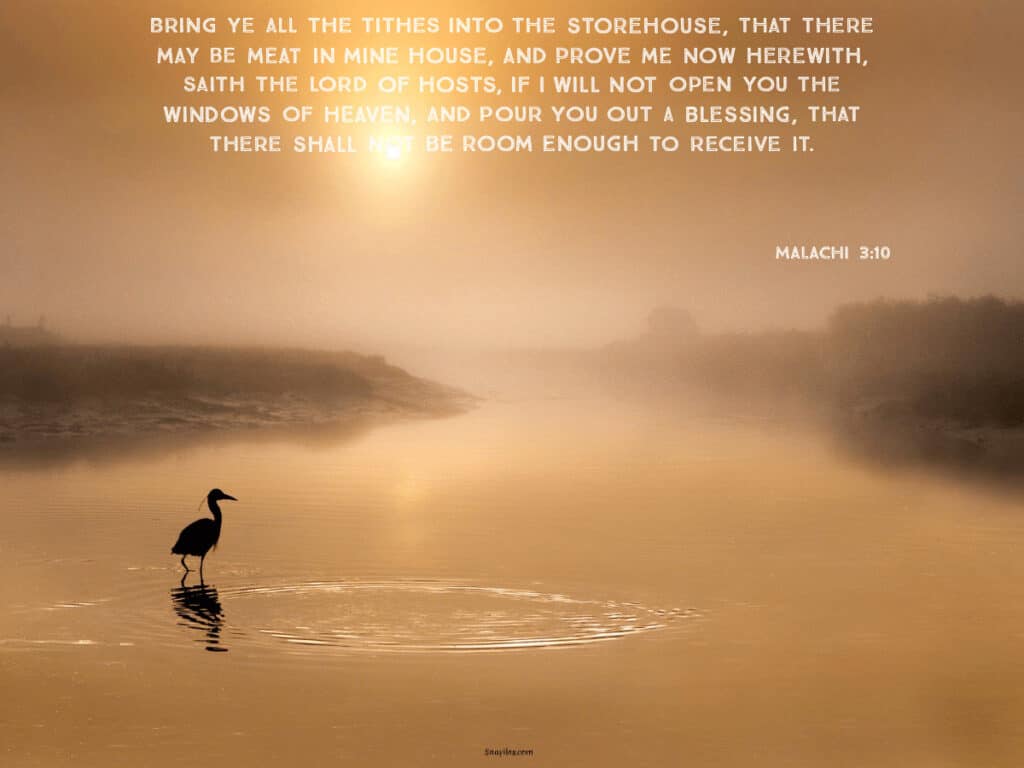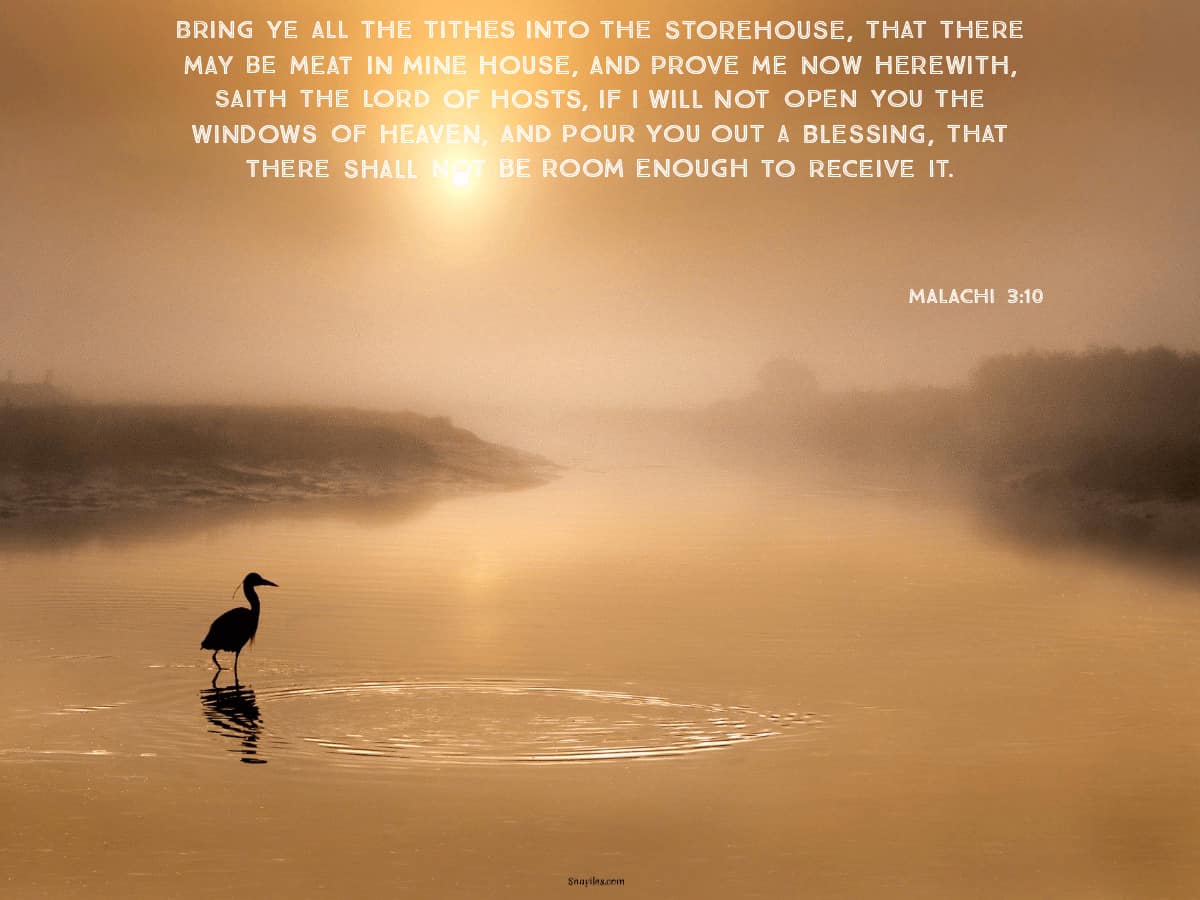 Psalm 1:1  – Blessed is the man that walketh not in the counsel of the ungodly, nor standeth in the way of sinners, nor sitteth in the seat of the scornful.
Morning Bible Verses About Conquering Fear
Read these Morning Bible Verses about fear if you feel anxious about the day ahead. You'll find encouraging bible verses here to calm you down and get you set for whatever the day may bring.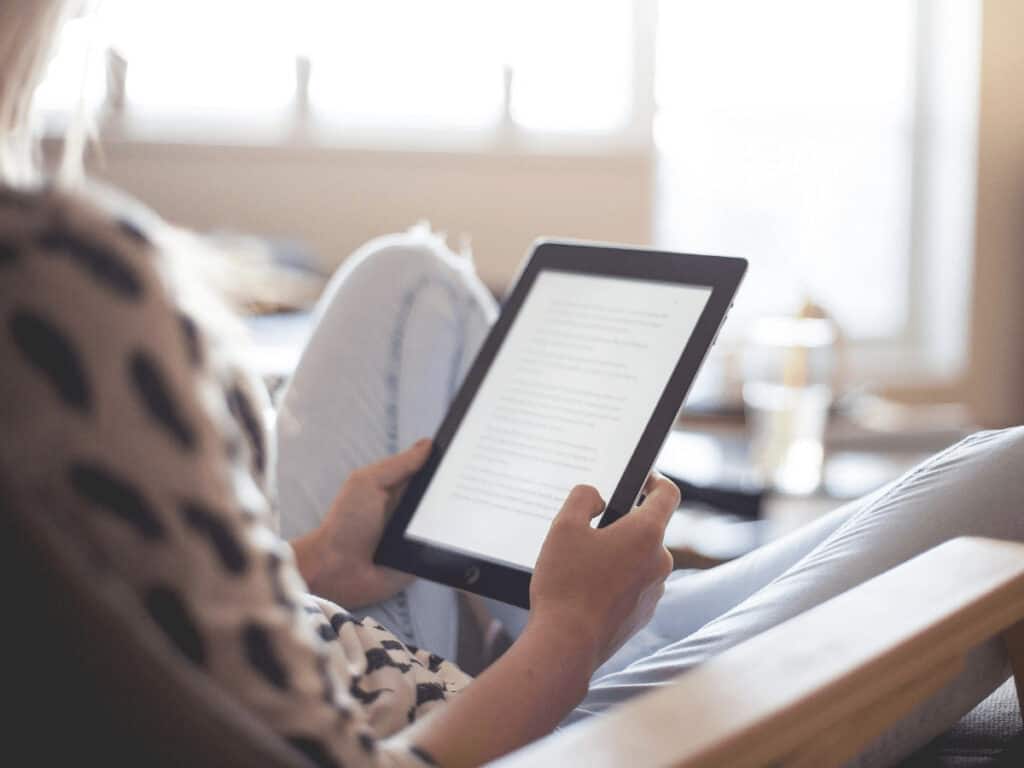 Isaiah 41:10 – Fear thou not; for I am with thee: be not dismayed; for I am thy God: I will strengthen thee; yea, I will help thee; yea, I will uphold thee with the right hand of my righteousness.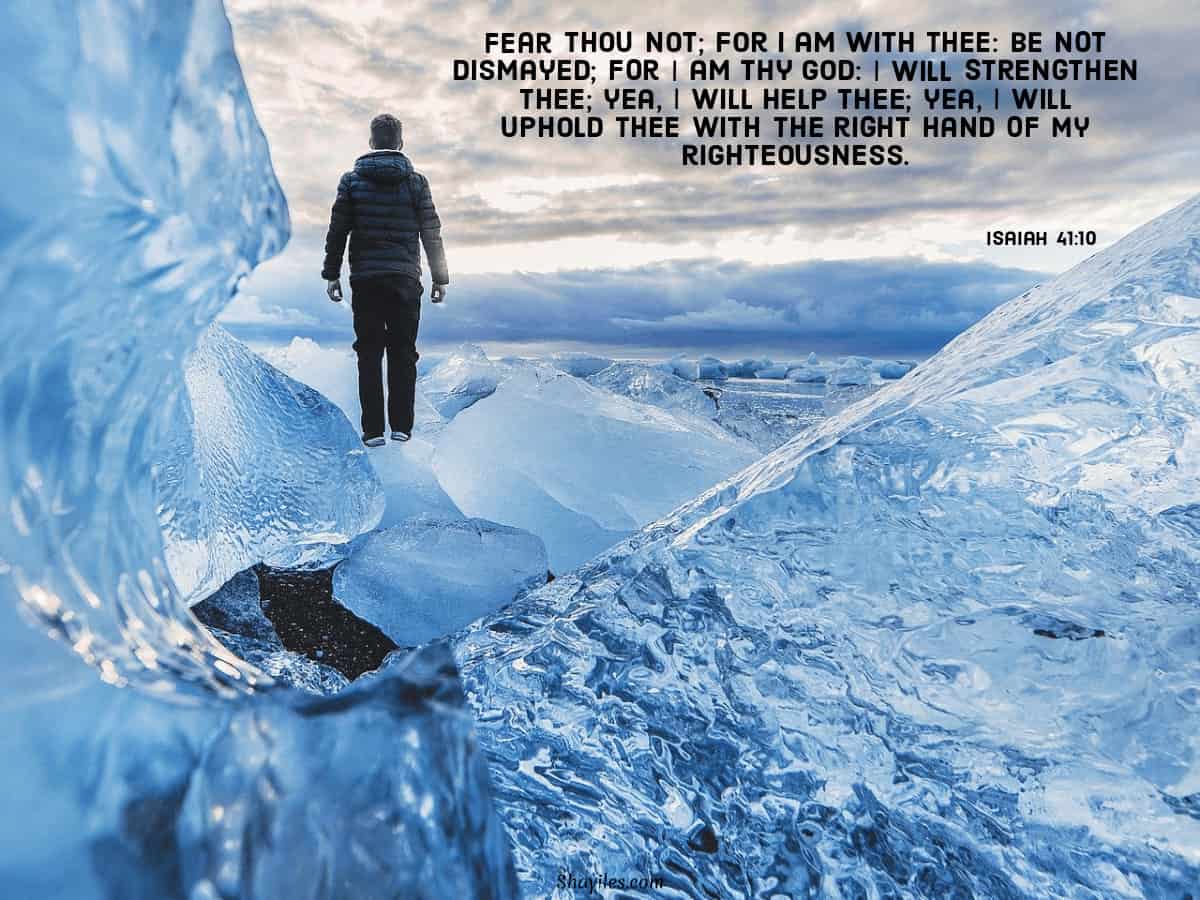 2 Timothy 1:7 – For God hath not given us the spirit of fear; but of power, and of love, and of a sound mind.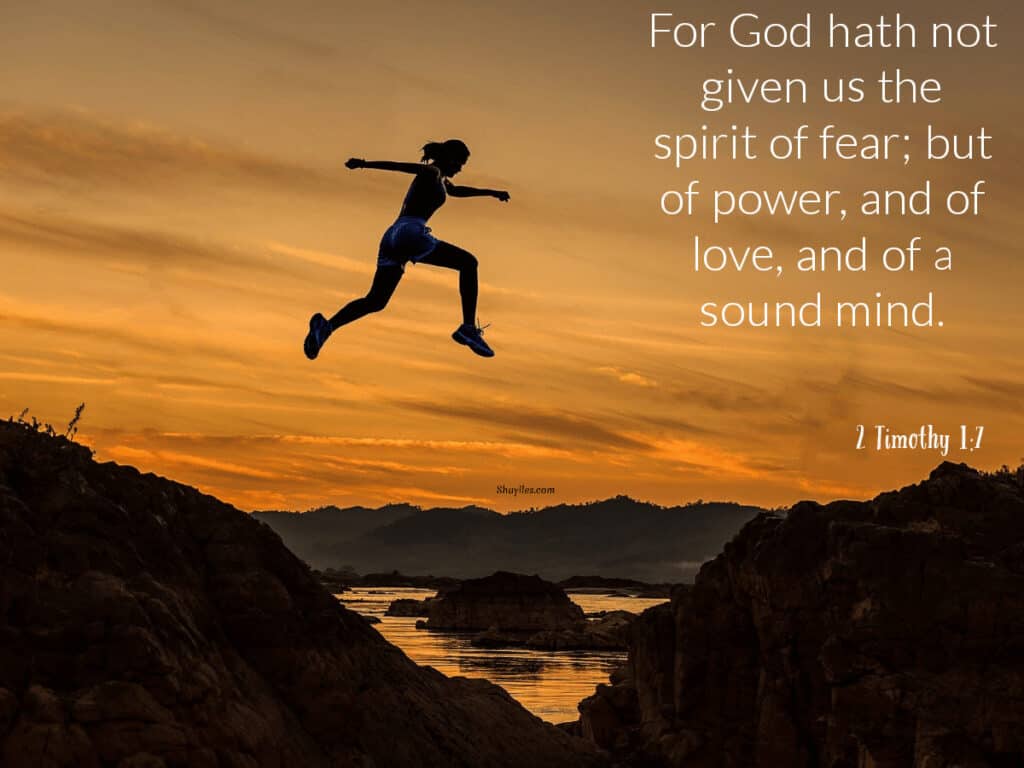 1 John 4:18 – There is no fear in love; but perfect love casteth out fear: because fear hath torment. He that feareth is not made perfect in love.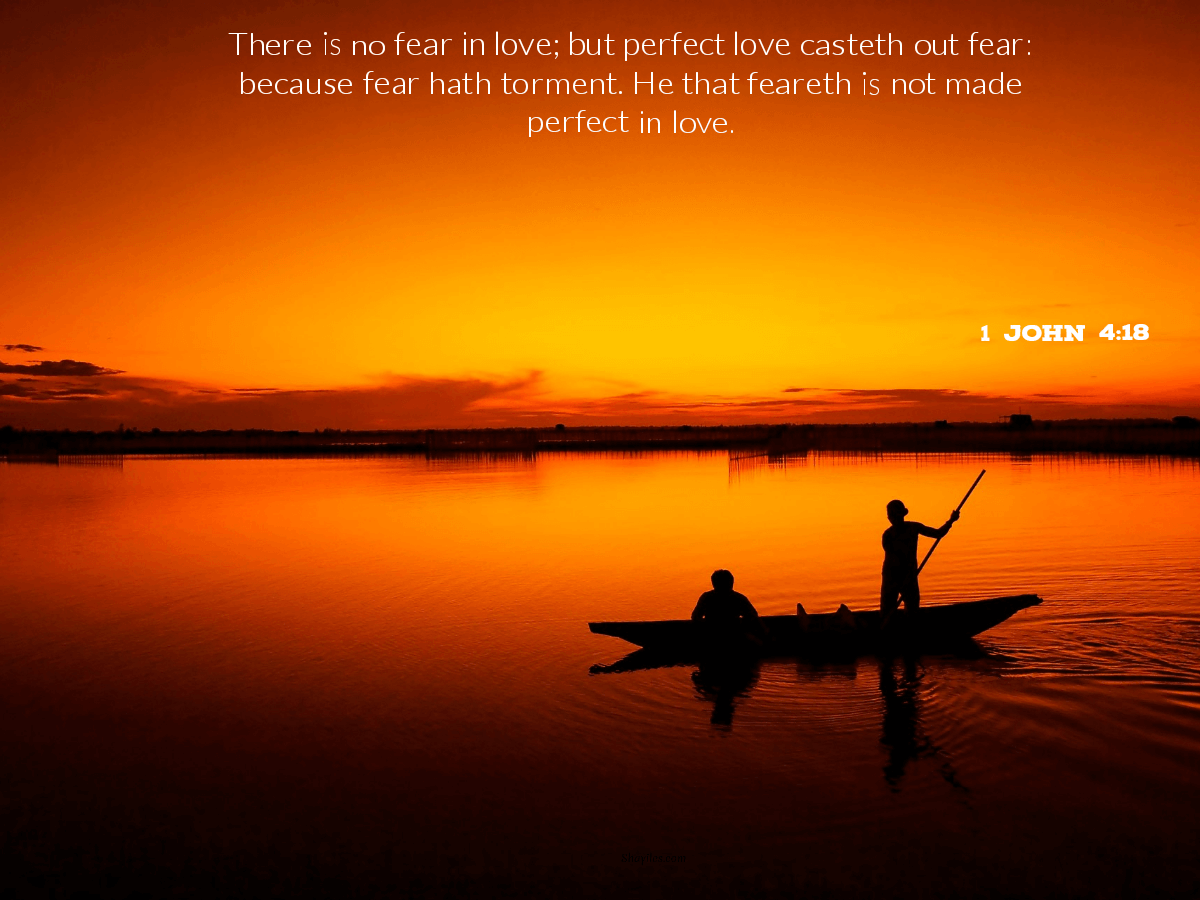 Psalm 34:4 – I sought the Lord, and he heard me, and delivered me from all my fears.
Proverbs 29:25 – The fear of man bringeth a snare: but whoso putteth his trust in the Lord shall be safe.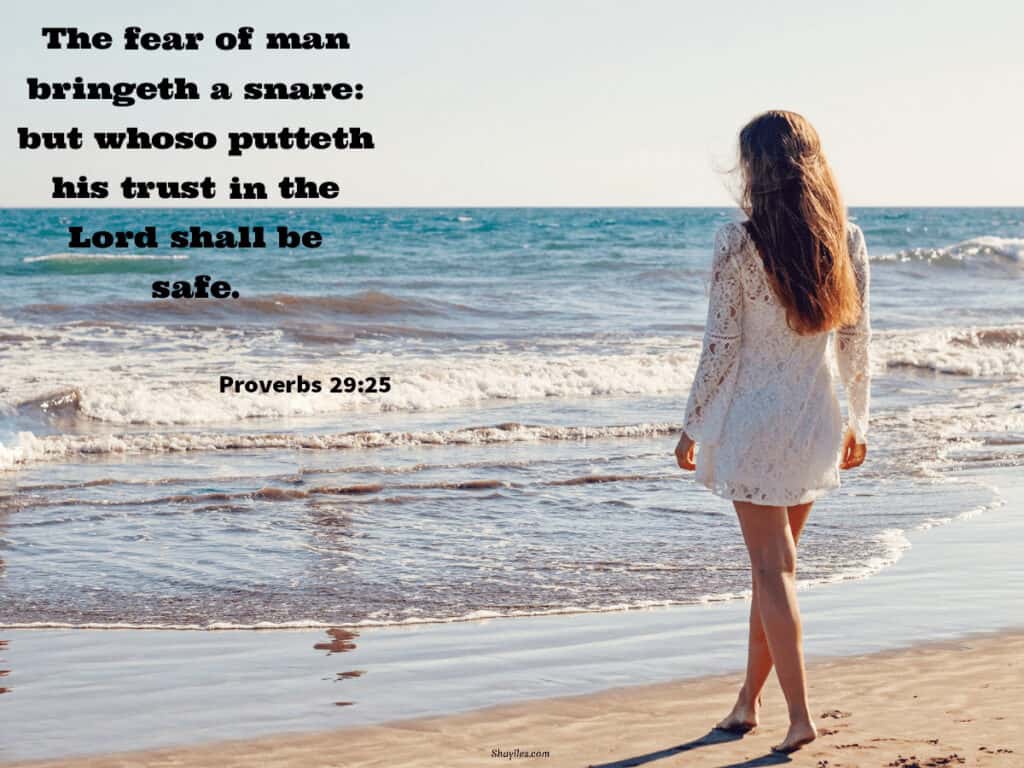 Joshua 1:9 – Have not I commanded thee? Be strong and of a good courage; be not afraid, neither be thou dismayed: for the Lord thy God is with thee whithersoever thou goest.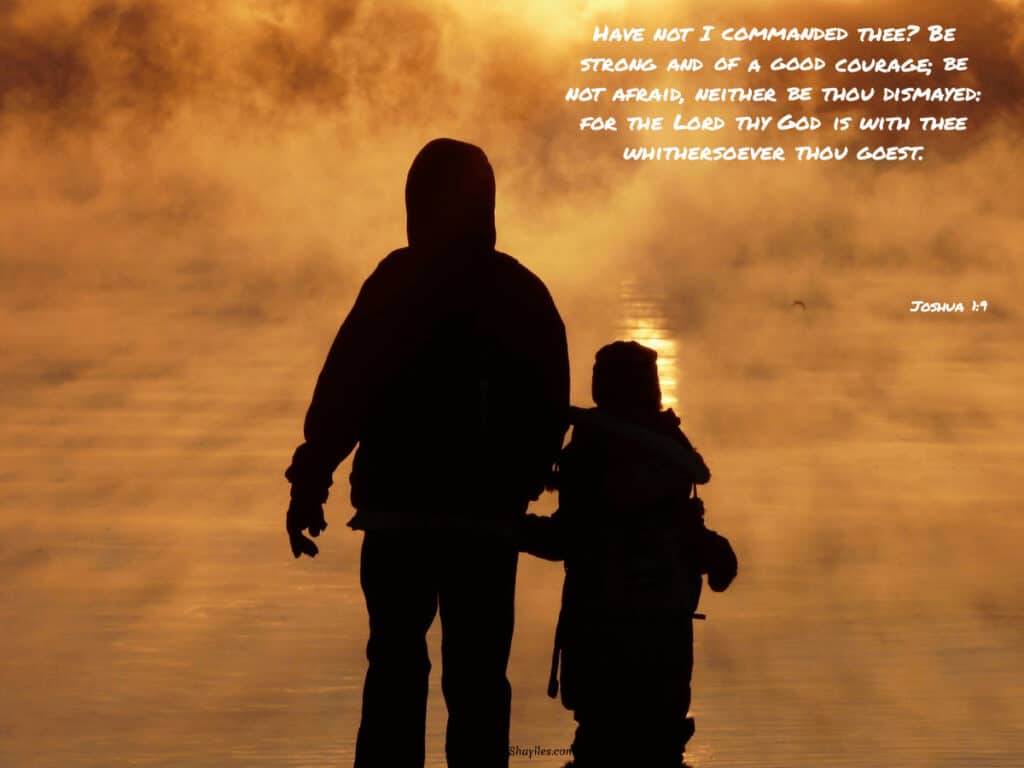 The Lord is my shepherd; I shall not want.
 He maketh me to lie down in green pastures: he leadeth me beside the still waters.
He restoreth my soul: he leadeth me in the paths of righteousness for his name's sake.Yea, though I walk through the valley of the shadow of death, I will fear no evil: for thou art with me; thy rod and thy staff they comfort me.
Thou preparest a table before me in the presence of mine enemies: thou anointest my head with oil; my cup runneth over.
Surely goodness and mercy shall follow me all the days of my life: and I will dwell in the house of the Lord for ever.
Questions And Answers
What is the most effective Bible verse or prayer when I wake up in the morning
The best thing to do is focus on several bible verses in the morning depending on your situation. Below are a few to start you off.
Morning Bible Verses For Healing
Morning Bible Verses For Protection
Psalm 91:7 – A thousand shall fall at thy side, and ten thousand at thy right hand; but it shall not come nigh thee.
Isaiah 54:17 – No weapon that is formed against thee shall prosper; and every tongue that shall rise against thee in judgment thou shalt condemn. This is the heritage of the servants of the Lord, and their righteousness is of me, saith the Lord.
2 Thessalonians 3:3 – But the Lord is faithful, who shall stablish you, and keep you from evil.
Psalm 46:1 – God is our refuge and strength, a very present help in trouble.
Deuteronomy 31:6 – Be strong and of a good courage, fear not, nor be afraid of them: for the Lord thy God, he it is that doth go with thee; he will not fail thee, nor forsake thee.
Proverbs 18:10 – The name of the Lord is a strong tower: the righteous runneth into it, and is safe.
Morning Bible Verses For Anxiety
Morning Bible Verses For Success
Morning Bible Verses For Forgiveness
Morning Bible Verses For Worship
Morning Bible Verses For Love
John 3:16 – For God so loved the world, that he gave his only begotten Son, that whosoever believeth in him should not perish, but have everlasting life.
1 John 4:8 – He that loveth not knoweth not God; for God is love.
1 Peter 4:8 – And above all things have fervent charity among yourselves: for charity shall cover the multitude of sins.
Proverbs 17:17 – A friend loveth at all times, and a brother is born for adversity.
Psalm 86:15 – But thou, O Lord, art a God full of compassion, and gracious, long suffering, and plenteous in mercy and truth.
You may also like : 45 Affirmations For Money Gems To Repeat For Wealth