For Africans, the joy in knowing, the Ankara fabric – also known as African wax print fabric, Dutch wax print, and Holland print, has taken over, is a standing ovation for our internet.
Fashionistas and Music artists show that there is a united front, and Africa's love for Ankara fashion styles amongst them is evident in everything they do globally and at home. Because of this, wearing the African fabric has become trendy and relaxing to wear by many, which means Africa is being communicated virally on a positive note.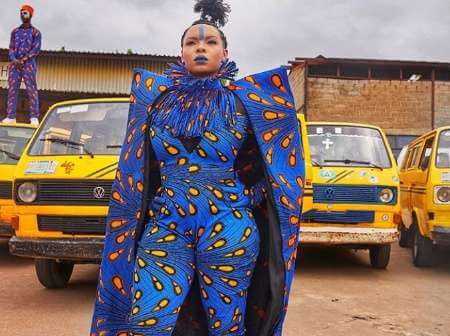 The African print having originated from the Dutch, has now deeply rooted itself in Africa – African designers have pushed the power of the fabric and created an African Identity for it, and today, the fabric is worn by people all over the globe, due to its vibrant colors, elegance, as well as versatility.
This is what makes it synonymous with African people – West Africans to be exact.
Ankara is here to stay forever, and the fashion statements get better each time you look at an outfit – chic, and sophisticated. Timelessly stylish when worn, and can be a day or night ensemble.
In our Ankara Fashion styles universe we will share with you, our lookbook Inspirations, of the movers and shakers of Ankara fashion in the world of style -The necessity of the fabric in your wardrobe, and where you can follow through with creating your own Inspirations to gain a sense of belonging for Africa's love for Ankara styles in your universe.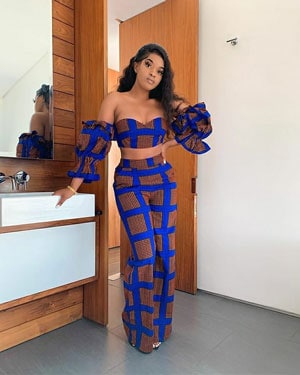 Africa's love for Ankara Fashion Styles Fabric Tips for buying the best quality
Listed below are 6 ways to help you on your way to buying authentic Ankara fabric.
| | |
| --- | --- |
| 100% Cotton | Authentic Ankara, African print, Dutch wax, or Holland wax prints are made from 100% cotton fabric. Ensure that you look on the sticky label as well as the surrounding border of the fabric for an indication of this. |
| Quality | Good quality Ankara may not be scratched – Take a key or use the tip of your fingernail, and scratch the surface of the fabric, you should notice the object does not mark the surface of the fabric. |
| Plain Weave | Plain weave is the most common type of weave, where the horizontal (weft) yarns alternatively pass over and under the vertical (warp) yarns to create a strong, hard-wearing fashion fabric. Pulling on your Ankara fabric slightly will indicate the durability of the fabric. |
| Softness | When touching the fabric or squeezing in your hand, does the Ankara fabric reform its shape? |
| Water Test | Authentic cotton is able to absorb 27 times its weight in liquid water. Take a bit of the Ankara fabric and mold it into a cup shape, pour some water into the shape, and see how the water responds to it. If it comes pouring out, it is not authentic cotton. |
| Stockist | Buy from a reputable and recommended store online |
Quality buying suggestions
Africa's love for Ankara Fashion Styles Fabric Care suggestions
In order to care for your Ankara fabric, you have to use the gentlest way possible, so you can increase the longevity of the fabric, by preserving the fibers and embellishments if any, in a way that you wouldn't get from a washing machine.
Handwashing Ankara Fabric pointers to follow
| | |
| --- | --- |
| Detergent | Mild Liquid detergent |
| Water Temperature | Cold or room temperature water |
| Drying Cycle Temperature | Flat dry or place on the line |
| Special Treatment | Wash items separately to avoid color running |
| Iron setting | Cotton |
Keeping your fabric pristine
Conclusion Ankara Fashion
You can be as OTT (over the top) or as understated as you feel with your styles of choice.
One thing we know for sure is, Africa's love for Ankara Fashion Styles is a movement that is globally accepted and appreciated.
These Ankara fashion styles inspirations will show you how to go about creating your own designs. Whatever it takes to keep you on-trend and making a statement.
Thanks for reading. Don't forget to comment below.