Transforming yourself with all the best life changing books will bring peace to your inner soul empowering the woman you are through life lessons in books.
These life changing books are for women who need to be uplifted through knowledge.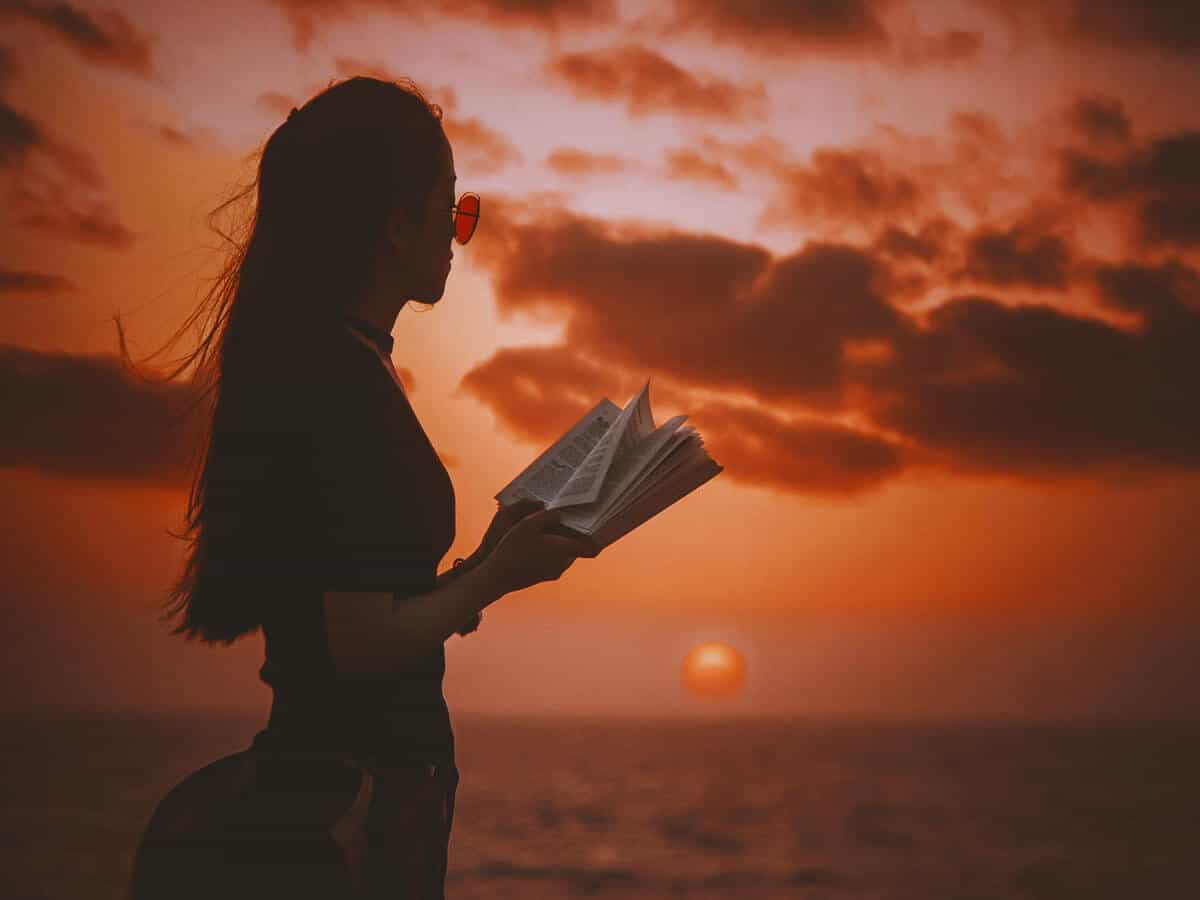 Empowerment for women comes in many forms.
And knowledge is one of the crucial ones that takes a woman from a life of struggle and poverty, to a better paying job.
Reading is a tool, that many of us would love to see, going on and on and on forever at times. However, the book must end!
Those never ending books are the best life changing books that really teach us wisdom in learning and show us how to apply the knowledge in our day to day activities.
These are the best, in our opinion, life changing books that just grab your attention and make you feel as if, a simple blink could take you away from the reality of the moment.
Reading is a way to escape and expand your mind, putting yourself in character, and moving away from all reality.
It is a way to explore and imagine all possibilities the way you want.
Well,
Below I'm going to share with you the best life changing books for women that do just that, these are books, every woman should read to transform her life in a positive way.
They will teach you Self Empowerment, Confidence, Happiness, Purpose, Focus, Self-awareness, Self-esteem, Mentoring, and much more to build a better and productive life in so many different ways.
Life Changing Books For Women
Gentlewoman – Etiquette For A Lady From A Gentleman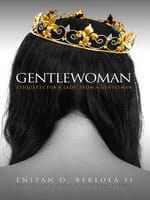 This book is a must-read for every woman. It talks about a gentleman's perspective on etiquette for a woman and intends to enlighten how you can be a strong woman.
The book is not arrogant or trying to tear women down, It speaks real facts about certain situations regarding women and how they attract what they put out there.
So many interesting moments in the book that will have you thinking and laughing until the end .
I'm Still Here – Black Dignity in a World Made for Whiteness
This book is a must-read for every woman.
A book in the life of Austin Channing Brown whose name was given to her at birth because her parents wanted her to have a better chance in life.
The book covers her views on growing up Black, Christian, and Female in middle-class white America.
She talks about how she had to learn to love blackness the hard way in a place that diversity was supposed to be the order of the time.
A lovely empowering book that can be considered life-changing.
The Mother of Black Hollywood: A Memoir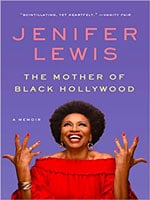 Jenifer Lewis, actress, dancer, and singer has gone all out with this memoir.
Popularly known from the sitcom Black-ish, Jenifer writes this memoir with so much art.
She bares her soul and writes about her journey from poverty to Hollywood and the obstacles of mental health and sex addiction.
A gripping uplifting book from a mother figure that will have you laughing and reflecting.
Year of Yes: How to Dance It Out, Stand In the Sun and Be Your Own Person
Shonda Rhimes creator of the popular TV series Grey's Anatomy, Scandal, and executive producer of How To Get Away With Murder writes this wonderful book on how saying YES changed her life.
A statement from her sister " you never say yes to anything" would change her life forever.
A book full of inspiration and empowering to anyone who feels stagnant. Shonda tells the story of an introvert rising above her obstacles.
A llife changing book for women in her 30s, 20s or 40s…
The Art Of Being 
The art of being is a poetry book that has a collection of words and motivational messages in the form of poems written to empower and inspire the reader.
It teaches being one's best so that you can live your best life. Wonderful and highly recommended.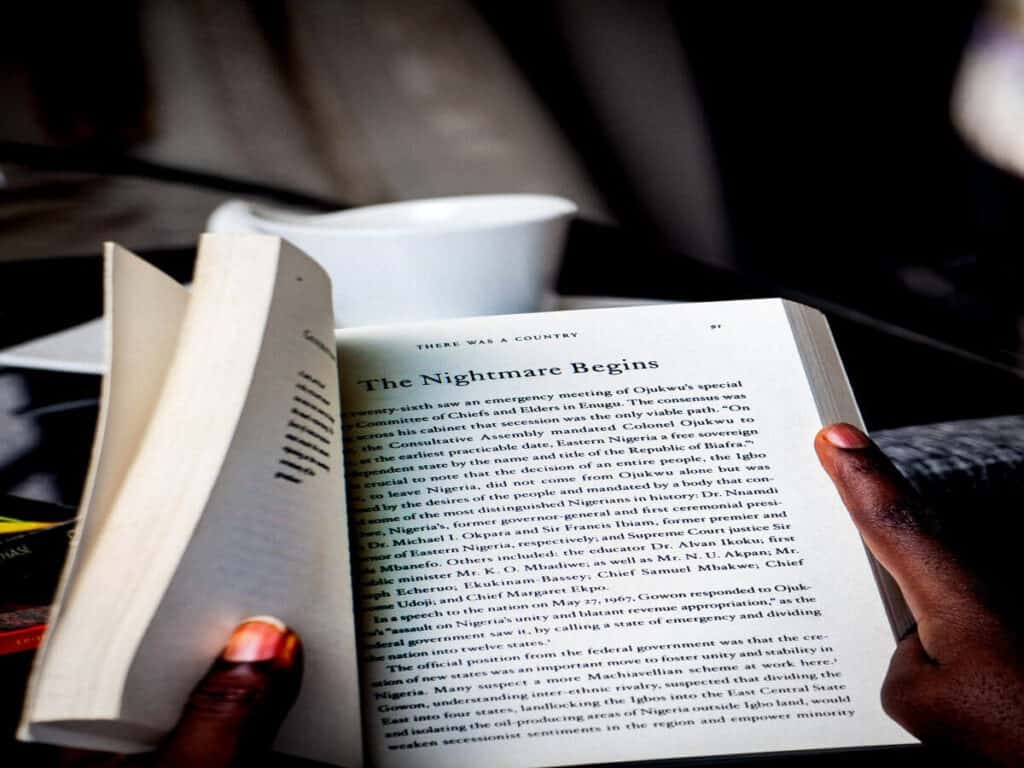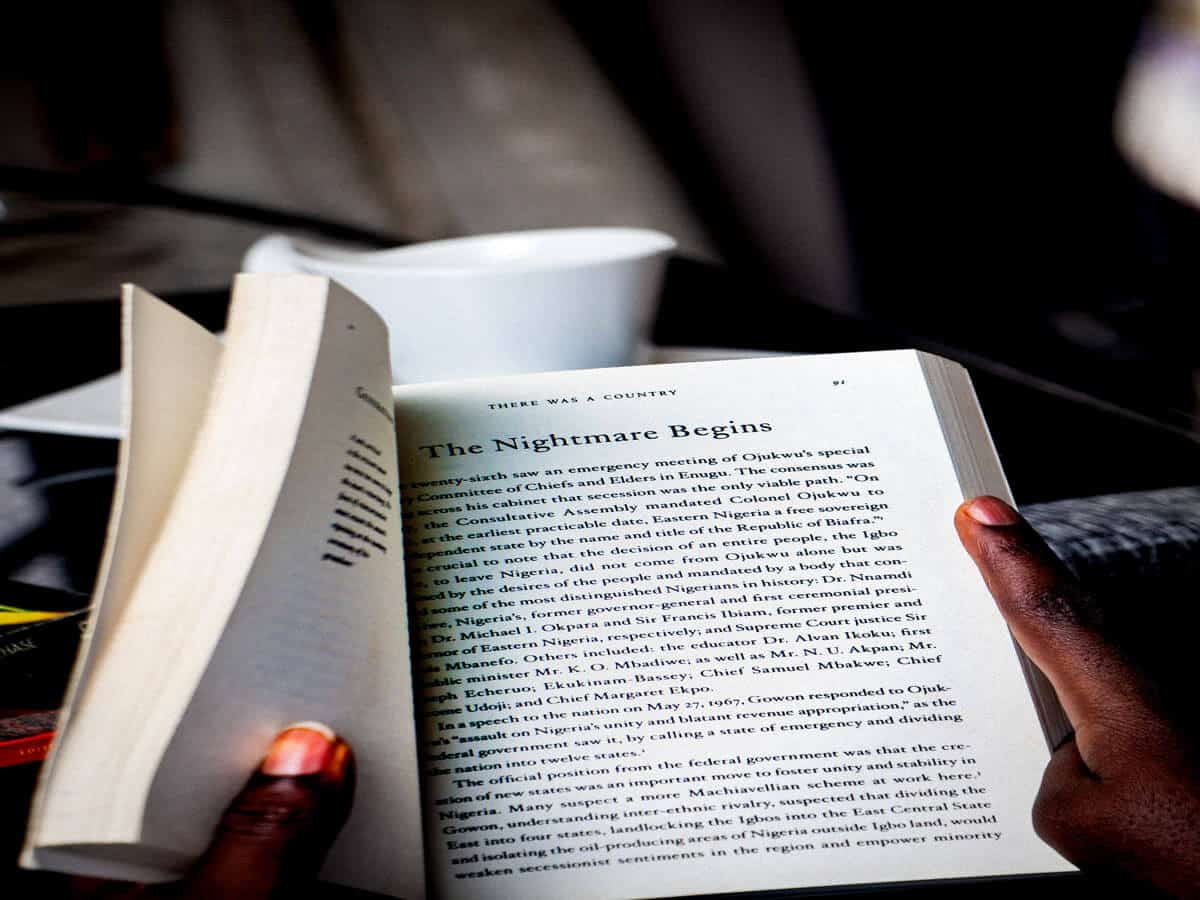 What I Know for Sure
What I know for sure are words brought together by Oprah Winfrey.
A motivational, empowerment book, full of inspiration and lessons. A place where you are captivated by the teachings of spirituality and love.
An American Marriage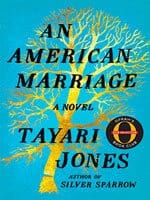 An American Marriage tackles racism and the history of marriage as an institution in this book.
You'll be taken through an emotional journey of characters you may or may not relate to.
It's a story of relationships and their ups and downs.
A story of, is there a wrong or a right in this book, a story of, what exactly do people believe marriage to be these days?
Purple Hibiscus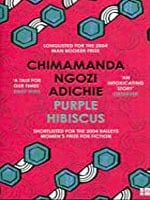 Purple hibiscus is the debut book from the author Chimamanda Adichie, based on some areas of her background but not a true story.
It is a novel centred around conflict on a military level that changes life for a very wealthy family.
It is a highly recommended read due to its simplicity, and engaging nature.
You'll learn and gain knowledge from Chimamanda Adichie, an award-winning writer.
You Are A Badass At Making Money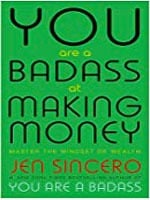 In the book You Are a Badass at Making Money,  the author gets you beyond all the fears and obstacle blocks that have kept you from your full potential financially.
This is a book of self-inspiration and empowerment from a woman who used to live in a converted garage with tumbleweeds blowing through her bank account to a woman who travels the world in style today.
A book that will motivate you to push harder than you think you can push, a life changing book for women that will give you hope.
Make Your Bed: Little Things That Can Change Your Life And Maybe the World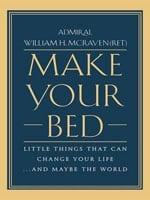 Inspired by the advice  Admiral William H. McRaven gave in a graduation speech that went viral, this book reminds you that sometimes little things can have a big impact.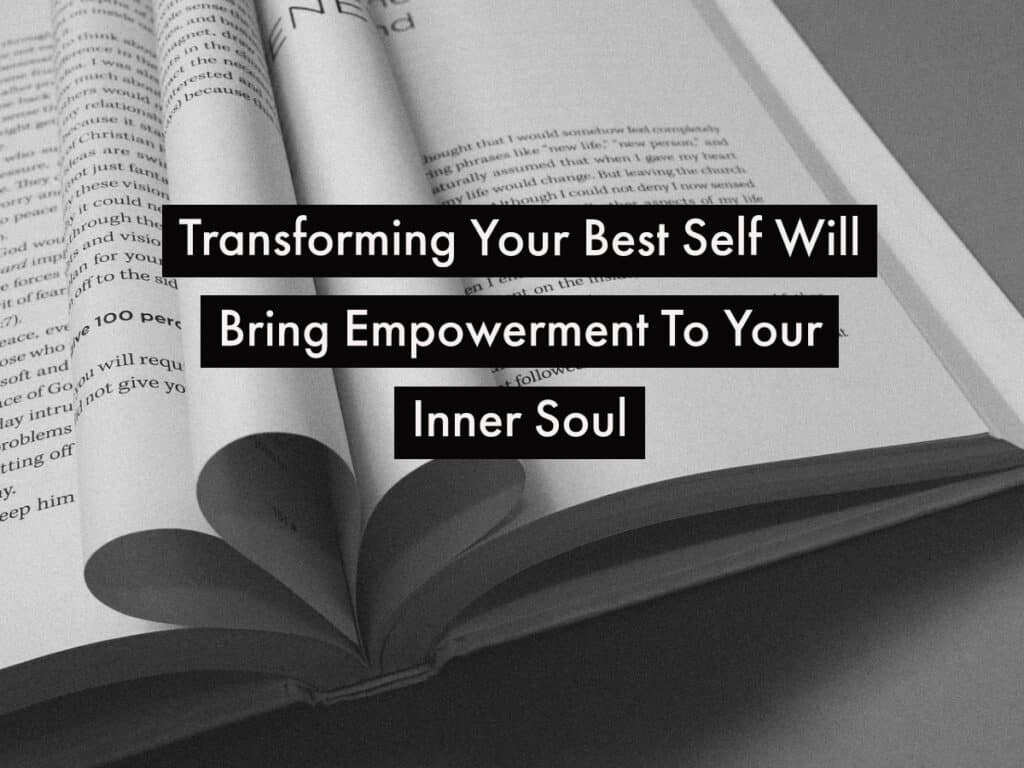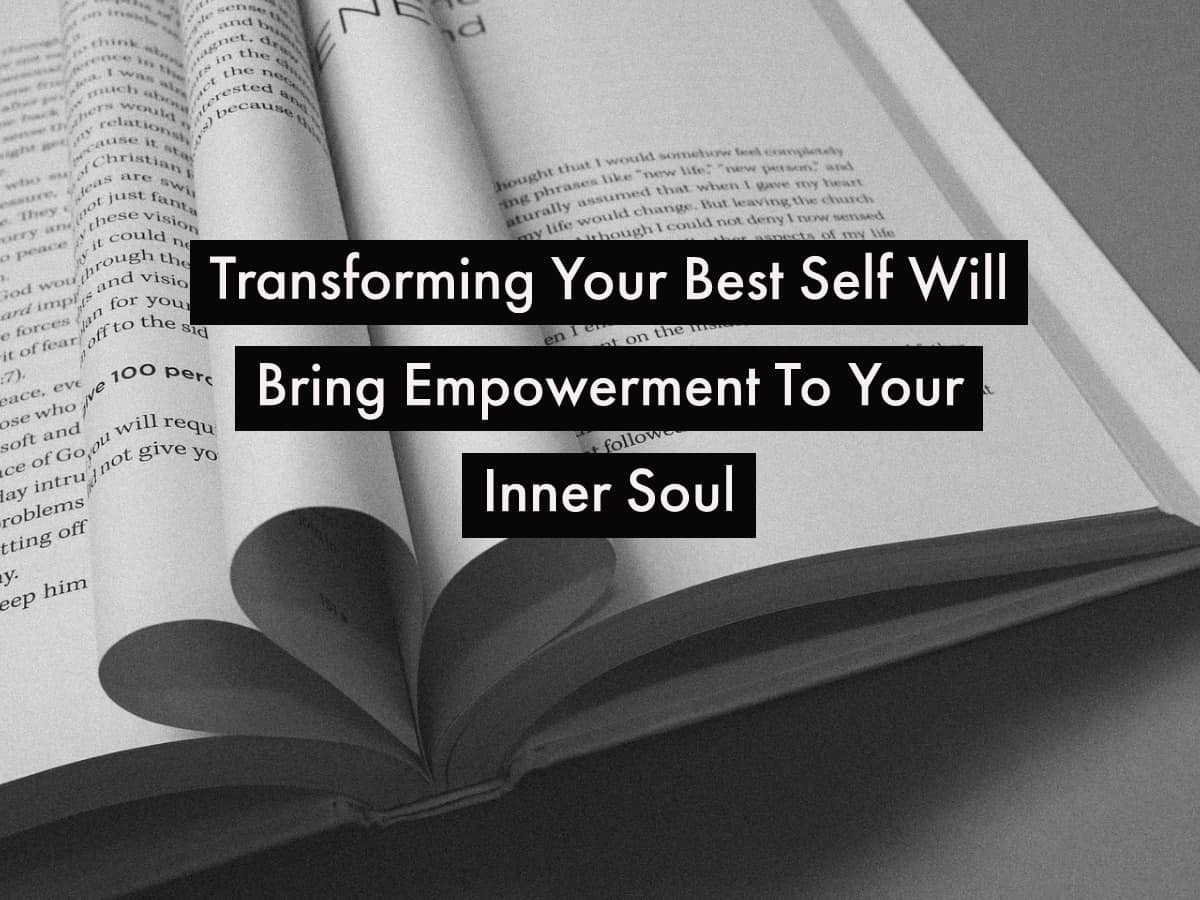 Life Changing Books every black woman should read in her 30s
The following books listed are life-changing books that every black woman should read in her lifetime.
They are life changing books for women in their 20s, 30s, 0r 40s, books on women empowerment, from black authors who write literature about romance, culture, racism, slavery, and social equality.
They teach you life lessons, teach you about the world we live in, they teach you something you didn't know you lacked, and are impactful.
I Know Why The Caged Bird Sings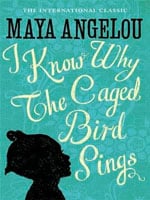 This empowerment book is a 1969 autobiography from the author and poet Maya Angelou's early years. It is a coming of age story that teaches how the strength of your character and the love for reading can help you overcome racism and trauma. The autobiography explores a number of topics like cultural identity, rape, inferior complex, coping in a male-dominated society, Maya Angelou's autobiography has a lot of substance and is a must-read.
Waiting To Exhale
The story is centered around four women and their relationships with men and each other.
They make it a duty to get together regularly so they can support one another and talk about life issues and love.
Each one of them has problems finding a good man.
A must read life changing book with laughter and tears.
Say You're One Of Them
Say You're One Of Them is a collection of short stories all based around five African countries.
An Ex-Mas Feast – Based in Nairobi, tells the story of an eight-year old boy who needs just enough money to buy books and attend school.
My Parents Bedroom – Based in Rwanda, tells the story of a young girl who witnesses an unimaginable scenario hiding in the ceiling of her parents bedroom.
Fattening For Gabon – Based in Benin, tells the story of a 10-year old boy and his sister whose parents have died of AIDS and sold into slavery by their uncle.
Luxurious Hearses – Based in Nigeria, tells the story of a Muslim boy disguised as a Christian trying to make his way to a safe place in the middle of serious religious riots between the two faiths.
What Language Is That? – Based in Ethiopia, tells the story of two young girls, one Christian and one Muslim, forced to break up their friendship due to religious issues in their community.
A book full of short stories told in children's perspectives and definately a must read.
In The Meantime
Iyanla Vanzant tells us – Every living being wants to experience the light of love.
The problem is that our windows are dirty! The windows of our hearts and minds are streaked with past pains and hurts, past memories, and disappointments.
The windows are so clouded by fear, self-doubt, and inaccurate information that the light of love cannot shine through.
In the meantime, we keep looking through the foggy window, trying to convince ourselves that what we see is the real thing.
It's not, and we know it, but we can't seem to figure out what to do until the real thing comes along.
What we must do is clean. We must clean the windows, floors, walls, closets, and corners of our minds.
We must mop and sweep away the stuff that trips us up, keeps us confused, and makes the meantime miserable.
A book of self-empowerment for women and full of inspiration. It teaches you how to be a better woman.
The Book Of Joy
Author – Dalai Lama & Archbishop Desmond Tutu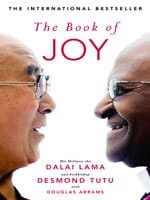 This book captures a seven day conversation between the two influential spiritual leaders and brings wisdom to the reader. They tackle how we can bring joy in the face of suffering.
Little Leaders: Bold Women in Black History
Author – Vashti Harrison
Meet the little leaders. They're brave. They're bold. They changed the world.
Featuring 40 trailblazing black women in the world's history, this book empowers, educates, and inspires as it relates true stories of women who broke boundaries and exceeded all expectations.
Don't Block the Blessings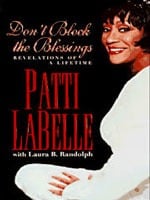 In the book Don't block the blessings, Patti Labelle reveals the exciting story of her rise to fame and how she overcame difficult career setbacks.
A book that will make you laugh very deeply as well as cry a river – It will inspire you as she tells her memoir and give you lessons to hold on to.
A must buy and must-read book that is life-changing.
Well-Read Black Girl: Finding Our Stories, Discovering Ourselves
This is a book for every woman in her 20s, 30s, 40s & 50s, it's a collection of empowerment essays from black writers, curated by the founder of a popular book club called Well-Read Black Girl. The stories in this book are beautiful, heartfelt, and touching. An Inspirational read for black women.
Be Unapologetically You: A Self Love Guide for Women of Color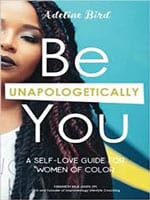 This self-love empowerment guide for women of color teaches that self-love is a journey that starts with forgiveness and acceptance of what is.
Only after you have forgiven yourself and accepted that whatever happened, happened, can you start your soulful revolution, where you stop judging yourself and start celebrating yourself instead.
It is a book that helps you practice self-love and allows you to improve yourself. A book that will fill you with confidence.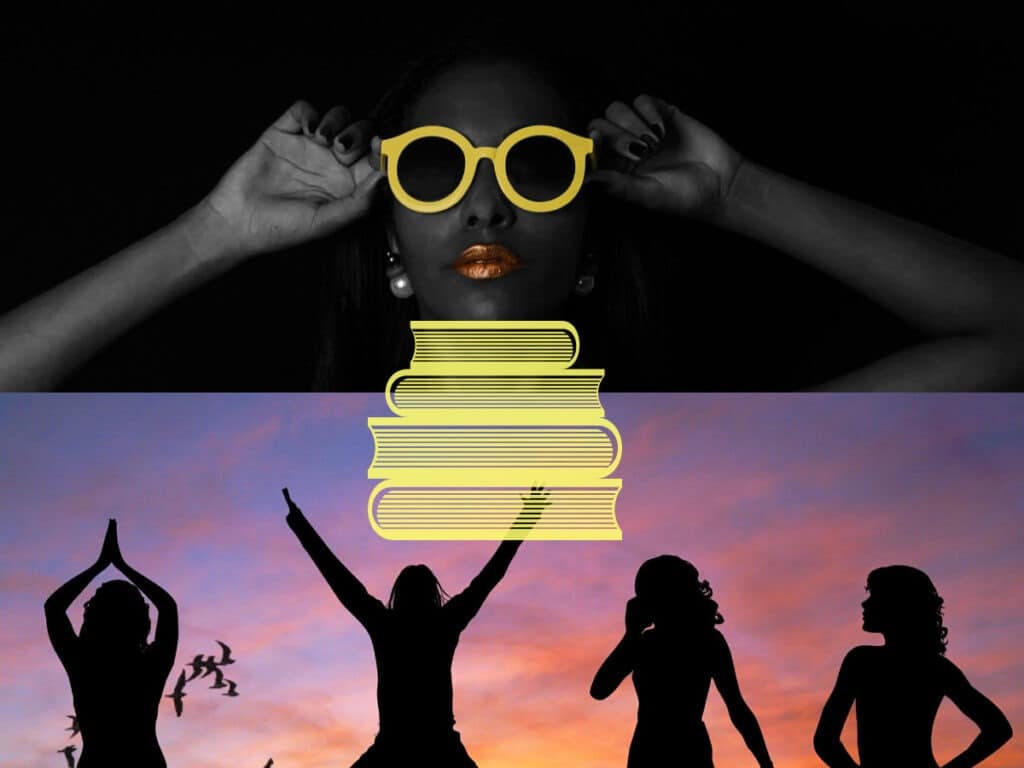 life changing business books
If now is the time for you to make your mark in the entrepreneurial world, and take the business world by surprise.
You'll find motivation and knowledge in the best successful business books for women listed below.
These are the books that you should read if you want to start a business and if you have a business that you need additional insight into specific areas.
The books, that willl train every mental ability skill in you to succeed and bring a sense of empowerment to you.
Boss Up!: This Ain't Your Mama's Business Book
A very easy book to read with practical advice on goal-setting , positive thinking and actions. The author introduces her 10 successful philosophies that helped her become successful.
Girl, Stop Apologizing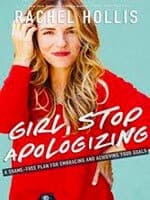 Girl Stop Apologizing is a motivational and self-help empowerment book that is written for a predominantly female audience.
It covers day-to-day experiences that border on work, productivity, and personal life.
The core message of this book is for the reader to come to the understanding that they are unique and special.
A book every woman should read if she wants to start a business and become successful at doing it.
Drop the Ball: Achieving More by Doing Less 
This is an empowerment book packed with actionable advice.
Drop the Ball urges women to embrace imperfection, to expect less of themselves and more from others, only then can they focus on what they truly care about.
It is only then they can devote the necessary energy to achieving their real goals, and create the type of rich, rewarding life we all desire.
Focal Point: A Proven System to Simplify Your Life, Double Your Productivity, and Achieve All Your Goals 
In the book Focal Point, the reader is taught the significance of focus and choosing one's activities carefully.
For a woman to be confident in her business dealings, she has to know that, not everything you do in life brings you closer to your goal.
As a book that empowers the woman immensely, Brian Tracy teaches the focal point and the key lessons required to be successful.
The 4-Hour Workweek: Escape 9-5, Live Anywhere, and Join the New Rich
The 4-hour week is a self-help book, that deals with what Ferriss refers to as "lifestyle design" and repudiates the traditional "deferred" life plan in which people work grueling hours and take few vacations for decades, and save money in order to relax after retirement.
Life-Changing Books Quotes
In a world that needs an escape route at times, reading books and their uplifting quotes is what motivates me.
Envisoning hope through the strong authors words captivates a deeper sense of empowerment towards success and helps towards empowerment for women.
We write for the same reason that we walk, talk, climb mountains or swim the oceans because we can. We have some impulse within us that makes us want to explain ourselves to other human beings. – Maya Angelou.
Many stories matter. Stories have been used to dispossess and to malign. But stories can also be used to empower and to humanize. Stories can break the dignity of a people. But stories can also repair that broken dignity. Chimamanda Ngozi Adichie
I've learned that people will forget what you said, people will forget what you did, but people will never forget how you made them feel.― Maya Angelou
Why did people ask "What is it about?" as if a novel had to be about only one thing –Chimamanda Ngozi Adichie.
Risk anything! Care no more for the opinion of others … Do the hardest thing on earth for you. Act for yourself. Face the truth. – Katherine Mansfield
Our deepest fear is not that we are inadequate. Our deepest fear is that we are powerful beyond measure. It is our light, not our darkness that most frightens us. We ask ourselves, Who am I to be brilliant, gorgeous, talented, fabulous? Actually, who are you not to be?  – Marianne Williamson
I have come to accept the feeling of not knowing where I am going. And I have trained myself to love it. Because it is only when we are suspended in mid-air with no landing in sight, that we force our wings to unravel and alas begin our flight. And as we fly, we still may not know where we are going to. But the miracle is in the unfolding of the wings. You may not know where you're going, but you know that so long as you spread your wings, the winds will carry you –  C. Joybell C
You should never be surprised when someone treats you with respect, you should expect it. – Sarah Dessen
What you do makes a difference, and you have to decide what kind of difference you want to make – Jane Goodall
Every girl, no matter where she lives, deserves the opportunity to develop the promise inside of her- Michelle Obama
Our histories cling to us. We are shaped by where we come from – Chimamanda Ngozi Adichie
It's where we go, and what we do when we get there, that tells us who we really are – Joyce Carol Oates 
I am no bird; and no net ensnares me: I am a free human being with an independent will – Charlotte Bronte.
My mother told me to be a lady. And for her, that meant be your own person, be independent – Ruth Bader Ginsburg.
You should never be surprised when someone treats you with respect. You should expect it – Sarah Dessen.
Conclusion Life Changing Books
I hope you enjoyed and gained wisdom from my selection of life changing books.
This post has been written with the love of empowering the women who read these books.,
With life changing experience they can take as lessons.
In the meantime, be sure to check out my other posts for even more ideas regarding Elegant Style, Fashion Tips, Quotes, Affirmations, Bible Verses,  Realities Of Life, and general Self Empowerment topics uplifting women daily. 
You may also like to read 45 Affirmations For Money Gems To Repeat For Wealth.